Swiss Robo-Advisors 2023: Invest without any hassle
|
Updated:
|
(Disclosure: Some of the links below may be affiliate links)
My investment strategy is to invest myself directly with a broker. I believe this is the best strategy. However, it is not the most straightforward strategy. It can sometimes be complicated. And many people are not ready to invest themselves.
For people that do not want to invest themselves directly, Robo-Advisors are the next best thing. They offer investments managed automatically by a computer. As such, the costs are generally lower than active investing funds from a bank.
In this article, we see what Robo-advisors are and who they are for. We also see which Robo-Advisors are available in Switzerland.
Robo-Advisors
Historically, bankers have been managing funds, generally bankers or traders. And these people need to be paid. It makes these funds more expensive than necessary.
Moreover, traditional funds are also more susceptible to be actively invested. It means that the managers of the funds always make decisions based on emotions. And generally, basing investing decisions on emotions is a bad idea.
Robo-Advisors are computers managing your money. It means no human is making the investing decisions. Computers make decisions automatically. Generally, this helps make the fund more affordable.
Also, most Robo-Advisors are doing a simple job. They are not picking stocks. They are generally investing in Exchange Traded Funds (ETFs). They are choosing a portfolio based on some input data and keeping it balanced. Contrary to advertisements, most Robo-advisors are not smart, they are dumb, and it is a good thing!
There are some Robo-Advisors out there that are doing active investing. But this is not what we are interested in. All popular Robo-Advisors are investing in low-cost passive funds.
They are mostly doing what I am doing with my investments:
Move money to a broker account
Buy new shares according to an allocation
Rebalance the portfolio when necessary
It is essential to know that most Robo-Advisors will not try to beat the market. Excellent services will try to emulate the performance of the market. Also, if the market does badly, there is nothing a Robo-Advisor can do to avoid that. If the market does poorly, your portfolio will lose value.
Why use Robo-Advisors?
If you read my blog, you will know that I advocate DIY investing. Investing yourself is the cheapest way possible. All Robo-Advisors are more expensive than investing yourself in low-cost ETFs. They may try to tell you the contrary, but it would be a lie.
If they do the same thing that we do and are more expensive, why use Robo-Advisors?
I have come to realize that many people do not want to invest in themselves. People have different reasons not to want to invest themselves:
They are afraid of investing by themselves.
They think it is too complicated.
They do not want to invest themselves.
For these people, investing with a Robo-Advisor is a good option. It is much better to invest with a cheap Robo-Advisor than not to invest at all.
Robo-Advisors have several advantages over DIY Investing:
For these reasons, Robo-Advisors can be a good option for people that do not want to invest themselves.
Do not take me wrong. I am not saying that Robo-Advisors are better than DIY Investing. They are not! I am saying that not everybody wants to invest by themselves.
Not everybody wants to build a piece of furniture. Most people prefer to buy it. It is a bit the same here. For people that do not want DIY investing, it is much better to invest with Robo-Advisors than not to invest at all!
How to choose a Robo-Advisor?
Now, if you have decided to invest in a Robo-Advisor, you must choose one. You need to look at several things when you compare different services.
The price
The main advantage of a Robo-Advisor over a traditional fund at your bank is its cost. Generally, they are significantly cheaper than investing with your banker.
So, you want to choose one solution with very low fees. And you need to be careful to take all the fees into account. Several services are not as transparent as they should be with their fees. Sometimes, you must add several fees to get the final number. Only the total amount of fees should matter, not management fees.
Here are some of the fees you need to look at:
Management Fees
Product Cost Fees
Custody Fees
Transaction Fees
You need to make sure to take the total fees when you compare services. If you cannot find it on their website (it is already a bad sign), you can contact them to make sure.
You must also be careful that some services charge different fees based on the investment amount. For instance, the management fees could be lower if you have more than 500'000 CHF. But if you never plan to invest that much money, you should look at the lower tier. You need to take into account the fees that will apply to you.
The Investment Strategy
The investment strategy that Robo-Advisors use is essential.
Most services invest in low-cost index funds. It means they are essentially doing what I advocate on this website. Low-cost index funds are a great way to invest in the entire stock market. And they have very low fees. This strategy is the cheapest and most reliable way to invest. And they can do make that a lot easier for you. In return for this simplicity, you will pay some extra fees. But it beats not investing.
On the other hand, some Robo-Advisors are investing directly in securities. It means they are picking stocks to try to get good returns. For me, this is bad. Many people have shown that active investing does not work long-term. You should not think that just because they are robots, they can beat the market. They cannot! Picking stocks will add risk to your investment and will likely underperform the market.
You want to pick a Robo-Advisor that invests in low-cost ETFs. It is the safest and cheapest way to invest. What is valid for humans is also valid for robots: passive investing rocks!
The Security
You should not forget to get information about the security of a service. There are a few things we can look at to check the security.
First, it is always better if they deposit your assets in another legal entity. Generally, Robo-Advisors deposit your asset in a custodian entity or custody bank. This makes your assets safer since if the service closes down, you can still get back your assets (minus your cash sometimes) from the custodian entity.
And ideally, the Robo-advisor should deposit your assets in your name. It should always be the case. I would be very wary if this were not the case.
The second important thing you must consider is how they secure your accounts. For this, you should ensure that the service supports Two-Factor Authentication (2FA). 2FA adds a second layer to protect accounts.
The last thing you can do is search for security news about the service. If you discover the service has significant security leaks, you probably do not want to invest your money there!
Finally, I would also be careful about services that do not disclose anything about their security. I believe that every Robo-Advisor should have at least one information page on its security.
Access to your money
At some point, you will need access to your money. You want this to be easy. If you invest for the long term, a few days will probably not matter. But a month could make a big difference.
So you need to check how long it would take for you to withdraw the money. Generally, it is not an issue because most services will wire the funds to you in days. But I have seen services where you can only liquidate your money at the end of the month.
The minimum investment
When you start investing, you probably do not have much money to invest. But some services have significant minimum investments.
I think the lowest the minimum investment is, the better it is. But you only need a minimum lower than what you want to invest. The minimum can vary significantly in Switzerland, from 25'000 CHF to 2'000 CHF.
Robo-Advisors in Switzerland
Even in a small country like Switzerland, there are many Robo-Advisors. But there is not a lot of traction in Switzerland. There is no clear winner like Betterment in the United States.
I will talk about the most popular Robo-Advisors in Switzerland. I will not go into all the detail. But I plan on doing a complete review of the best of them in the future.
Selma Finance
Perfect to get started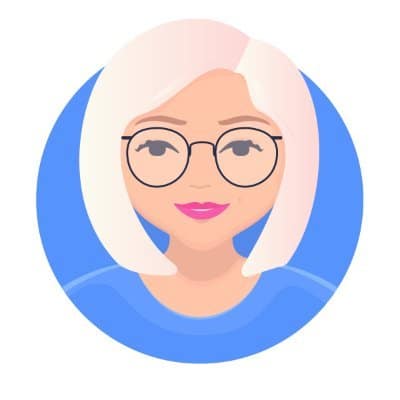 We can start with Selma.
Selma Finance is a relatively new company. It was founded in early 2016. They have been growing quickly since their creation. They have more than 1500 customers now. And they are managing a portfolio of assets in the 7-digit range.
They have a slightly different approach than other services. Indeed, you will have access to a personal assistant (with artificial intelligence). And this assistant will ask you some questions that will define your investing style.
The price system of Selma is straightforward, as well. You will pay a 0.68% fee for using Selma. The product fees are not included in the management fees. It means you will pay around 0.22% on top of that. It gives a total of about 0.90%. The exact price could be more or less, depending on which ETFs are in your portfolio.
However, if you invest more, the fees will go down:
From 50K CHF, you will pay 0.55%
From 150K CHF, you will pay 0.47%
With a large portfolio, Selma will be one of the cheapest Robo-Advisors available.
They also use a portfolio based on low-cost Exchange Traded Funds for your portfolio. The automated assistant will decide this. But of course, you will also have something to say about it.
Interestingly, Selma is the only Robo-Advisor that offers a third pillar account. You can read more about it in my Selma 3a review.
I think that Selma is an excellent service. They invest in good products and offer a nice service with their automated assistant. It is excellent if you do not know much about investing. It is an excellent Robo-advisor to get started investing. Their price is acceptable, but it is already slightly too high.
For more information, you can read my review of Selma Finance.
True Wealth
Cheapest Swiss Robo-Advisor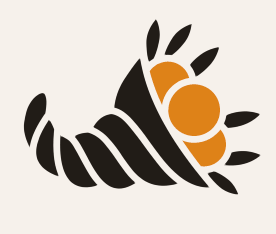 TrueWealth is around the earliest Robo-Advisors in Switzerland. It was founded in 2013 already. When you compare it with banks, it is still young. But investing with a Robo-Advisor is a new thing, so 2013 is quite alright.
True Wealth will invest your money in Exchanged Traded Funds (ETFs). You have the choice to invest in the world or the sustainable world. The second option is a bit more expensive because Sustainable ETFs are more expensive. But you will only invest in companies that are deemed sustainable in the future.
The price system of True Wealth is straightforward. You will pay 0.50% of your net worth in fees to True Wealth. On top of that, you will pay the product fees (the TER of the ETFs). The product cost will vary on your investment strategy. Product costs would be from 0.15% to 0.20% for a very aggressive portfolio. It amounts to about a 0.70% total fee.
With True Wealth, you can invest in cash, bonds, stocks, natural resources, and Real Estate Investment Trusts (REITs).
True Wealth also introduced its third pillar in 2022. I have written an entire review of True Wealth 3a.
Overall, I think that True Wealth has a great offer. Its price is excellent as far as the prices in Switzerland go. And they offer a nice diversification in the world. Finally, they invest in low-cost index ETFs, which is always a good thing. The only downside is that they are not as easy to start with as other choices.
If you want more information, you can read my review of True Wealth.
Inyova
Most sustainable robo-advisor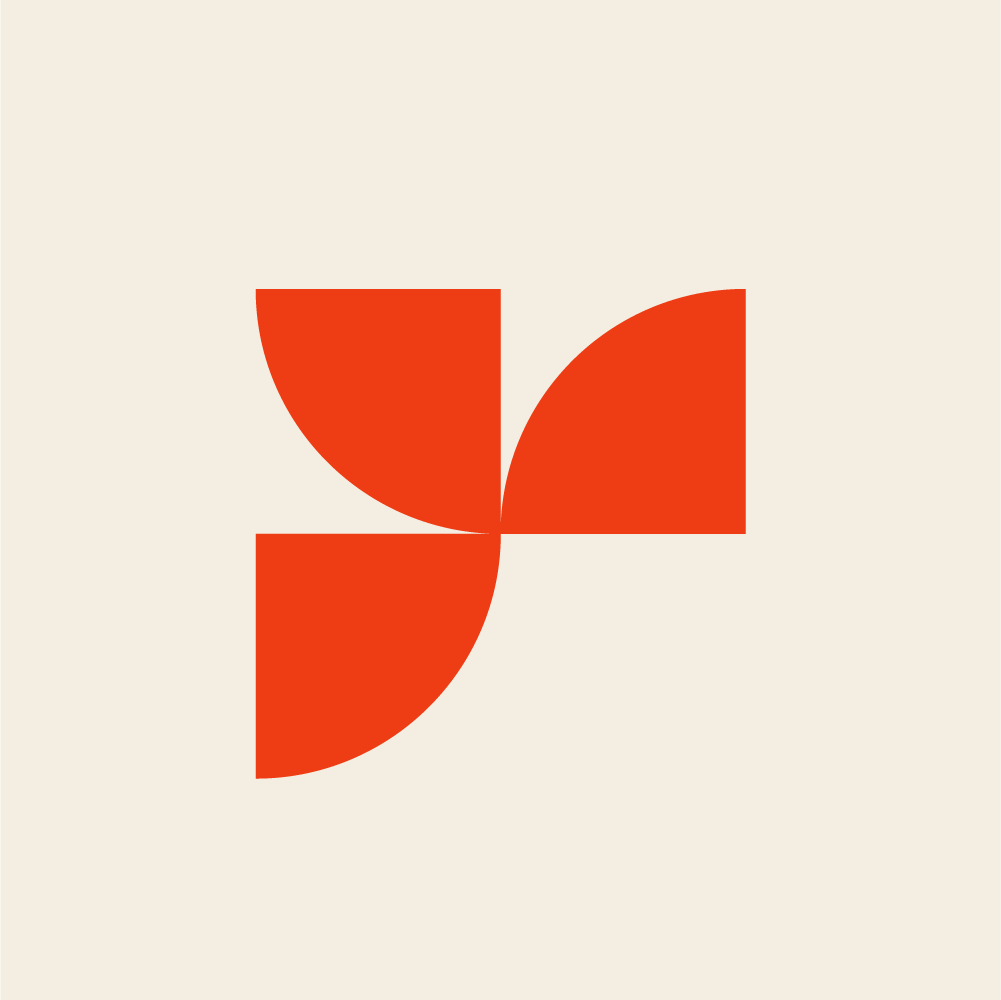 Inyova is a recent company from 2018. They have a different vision from the other Robo-Advisors. They are not investing in ETFs but directly in securities and bonds. And they are choosing the companies based on how reliable they will be in the future. It is something called Impact Investing or Sustainable Investing.
You have several factors you can choose for what you will invest in. You can select some companies you are interested in. Or you can choose not to invest in some companies. Or you could say that you are more interested in Green Energy companies.
The fees depend on how much money you have in your account:
Below 50'000 CHF, the fee is 1.2%
Below 150'000 CHF, the fee is 1.0%
Below 500'000 CHF, the fee is 0.8%
With more than 500'000 CHF, the fee is 0.6%
Since they invest in securities, there are no product fees. So, the fee system is relatively simple. But for small accounts, the fee is quite large. Only from 500'000 CHF, the fee starts to be interesting.
The concept of Inyova is interesting. They are taking impact investing at heart. They are probably the most sustainable Robo-Advisor available in Switzerland.
Inyova also offers a third pillar if you want to be sustainable for your retirement assets.
For me, they are a bit complicated and a bit too expensive for small accounts. There is too much stock picking involved. I would rather invest in a Sustainable ETF. However, sustainable ETFs are known to have their limits.
But I understand the attraction of certain people to sustainable investments. You could choose Sustainable ETFs at Selma instead.
For more information, please read my complete review of the Inyova Robo-Advisor.
Investart
Investart is a very interesting Robo-Advisor. They are unique in the way they do things.
Their pricing system is straightforward. You pay 12 CHF per month regardless of how much money you have. So, this is relatively expensive (in percentage) for small portfolios. But very cheap for large portfolios. So, this can be a great option for many people.
They are investing in a nice choice of ETFs. And they are using Interactive Brokers as their platform. This is why they can make investing very cheap.
What makes them unique is that you can choose the ETFs yourself directly. This makes them almost like a broker. You will pay no transaction fees or anything other than the standard custody fee of 12 CHF per month.
If you want to learn more, I wrote an entire review of Investart.
Simplewealth
Simplewealth is a very new company. They started in February 2017.  I would prefer they had a bit more experience.
Their pricing system is a bit more obscure than the others. The base management fee is 0.5% for Simplewealth. On top of that, you will have to pay the product costs, which is about 0.2%. It will depend on your portfolio, which may be higher or lower. And you will also have to pay the Swiss Stamp Tax Duty, generally 0.15% of your investment. It is like a load fee. In the first years, this can weigh down on your fees. It gives us a 0.7% fee on your assets and about a 0.15% load fee when you invest.
If your balance is below 48'000 CHF, you will pay 20 CHF monthly for a management fee instead of 0.5%. This offer is not very attractive for starting investing with them.
They also use low-cost index ETFs for their investment. But they lack examples of precisely what they would invest in.
Simplewealth seems interesting, but I do not feel great about their website. For me, it lacks transparency. And their fee system could be simpler than that. Given the price, I think that other offers are better.
To learn more, read my review of Simplewealth.
Swissquote Robo-Advisor
Swissquote is a famous Swiss broker. And they also have a Robo-Advisor service: Swissquote Robo-Advisor.
Based on how much money you have invested, you will pay different administration fees. Below 200'000, you will pay 0.75%. Below 350'000 CHF, you will pay 0.6%, and if you have more, you will pay 0.45%. On top of that, you will pay 0.5% management. So at the minimum, you are looking at a 0.95% fee. If you are starting, you are looking at a 1.25% fee!
But it is not enough. Stamp duties, broker fees, and marketplace fees are not included. It will probably add a 0.1% fee (maybe more), especially in the first years.
Swissquote Robo-Advisor invests in securities and tries to improve performance by exploiting interactions between assets. It is not low-cost index funds here! And this is riskier.
For me, this is the worst of these five Robo-Advisors. It is the most expensive, probably the riskiest, and the one trying to do the most complicated thing. Based on that, I would not invest in it.
This is a bit weird because I like the broker from Swissquote. I think they could have done better.
Other Robo-Advisors
In recent years, many new Robo-advisors have started. It has become difficult to keep track of all of them.
For instance, I have reviewed a few more minor Robo-advisors:
If you know more Robo-advisors you would like me to review, comment on this article, and I will see what I can do.
Conclusion
Overall, Robo-Advisors are a good investment option for people who do not want to invest alone. It will save you a lot of time and trouble.
But, of course, this convenience has a price. You will pay significantly more years than if you were directly in low-cost index funds in a broker.
I still believe that investing directly is not as difficult as people make it sound. And it can be much cheaper than any other option. I am not planning to change how I invest in the stock market.
However, I firmly believe investing with a Robo-Advisor is much better than not investing.
So, if you cannot gather the courage and motivation to start investing in the stock market, you may want to check some of the Robo-Advisors I have outlined in this article. I also have a comparison of the different investing levels (DIY vs Robo-Advisors).
Mainly, I think that Selma and True Wealth have interesting offers. Inyova is also interesting if you have a deep belief in sustainable investing. Regarding sustainable investing, you may want to check my comparison of Selma and Inyova.
You can even retire early with a Robo-advisor. However, it is important to know that the extra fees (compared to DIY investing) will mean a slightly higher retirement portfolio.
When you do not want to invest yourself and go into the trouble of managing a broker account, investing with a Robo-Advisor is a good option!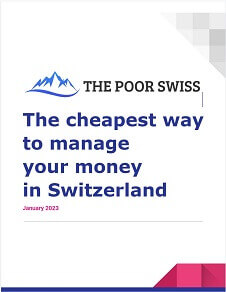 The best financial services for your money!
Download this e-book and optimize your finances and save money by using the best financial services available in Switzerland!
Download The FREE e-book