Findependent Review 2023 – Pros & Cons
|
Updated:
|
(Disclosure: Some of the links below may be affiliate links)
It seems that there will not be a shortage of Robo-Advisors in Switzerland anytime soon. These last few years, there has been more and more new Robo-Advisor available for Swiss investors.
Findependent is a recent Robo-Advisor. They only started in 2021. But they have some interesting characteristics already. This review will cover all there is to know about Findependent and its pros and cons.
About Findependent

| | |
| --- | --- |
| Management fee | 0.44% |
| Product Costs | 0.16% |
| Investing strategy | Passive |
| Investing products | ETFs |
| Minimum investment | 500 CHF |
| Currency conversion | Unknown |
| Customization | Good |
| Sustainable | ESG ETFs |
| Languages | French, German |
| Custody bank | Hypothekarbank Lenzburg |
| Users | 5'000 |
| Established | 2021 |
| Headquarters | Lenzburg, Aargau, Switzerland |
Findependent

Findependent started offering its services in 2021. So, they are a very recent addition to the Robo-advisors. They are a Swiss Robo-advisor founded by a previous employee of Neon, Matthias Bryner.
The goal of Findependent is to provide a simple service available to many people to invest their money in the stock market for the long term. They want a simple digital solution, like Neon for the banking system.
On top of that, they also want to provide an affordable service, so the fees are very fair.
While new, they have already attracted more than 600 customers in September 2021 and are seeing excellent growth. In December 2021, they even reached 2000 customers! As of July 2022, they went all the way to 5000 customers. This is quite impressive. They want to turn a profit in the next four years.
In July 2022, they secured a 1.2 million CHF financing round. This is also great news for the startup.
To open an account with Findependent, you will need at least 500 CHF. 500 CHF is an excellent minimum, the lowest among Swiss Robo-Advisor. And below 2000 CHF, your account will be cheaper (details later on).
Only Swiss residents at least 18 can open an account with Findependent. On top of that, they must only be liable for taxes in Switzerland.
Onboarding can be done entirely from the application. The app is available in German and French.
Investing Strategy
Findependent has a relatively standard investing strategy, and they use index ETFs for each portfolio.
They have four different strategies available for their customers:
Careful: 40% in stocks, 48% in bonds, 10% in real estate, 2% in cash
Balanced: 60% in stocks, 28% in bonds, 10% in real estate, 2% in cash
Brave: 80% in stocks, 8% in bonds, 10% in real estate, 2% in cash
Risk-Taker: 98% in stocks, 2% in cash
These are good strategies. It would be slightly better if we could choose the bonds and real estate allocation. For instance, I prefer a proper 80/20 portfolio rather than an 80/8 plus some real estate. But I do not believe this will make a very significant difference. And the 98% stocks portfolio does not have a real estate allocation which is great.
I wish we could go to 99% stocks. Ideally, we would like 100% stocks, but no Robo-advisor currently allows this because they need some cash to pay the fees. But 98% in stocks is already excellent.
When you open an account, they will ask you the usual questions to guess your risk capacity. With this information, they will propose you one of the four portfolios. But you can choose yourself if you disagree with their recommendations.
For these portfolios, Findependent uses 9 Exchange Traded Funds (ETFs). All the ETFs they use are physically replicating ETFs, which is great. And Findependent is very transparent and shares the exact ETFs they are using for each of their portfolios
As an example, let's look at the composition of the 98% stocks portfolio:
29.4% iShares Core SPI (TER 0.10%)
9.8% UBS SPI Mid(TER 0.25%)
30.4% iShares MSCI USA ESG (TER 0.07%)
12.7% iShares MSCI Europe ESG (TER 0.12%)
4.9% iShares MSCI Japan ESG (TER 0.15%)
10.8% iShares MSCI Emerging Markets ESG (TER 0.18%)
While it could be simpler, this portfolio is quite solid. The allocations make sense, and they are using relatively cheap ETFs. In total, the TER of this portfolio is about 0.12%, which is very reasonable.
However, you may have seen that they force you into ESG ETFs. ESG stands for Environmental, Social, and Governance. An ESG ETF is one of the ways to invest sustainably. They are not bad ETFs at all. If you want to invest sustainably, Findependent is great.
However, I wish Findependent would give their users the choice of either investing in ESG ETFs or not. These ETFs have a bias against some companies, and we do not know whether this will perform better or not. Also, these ETFs are more expensive than the standard non-ESG ETFs. So for me, a Robo-Advisor should let its customers choose whether they want or not to use them.
Now, Findependent also lets you create a custom strategy, and there you can choose the ETFs you want. More about that in the next section.
Also, this portfolio has a strong bias towards Switzerland, with almost 40% invested in Swiss Stocks. This is too much home bias for most people, and I wish we could configure that.
Interestingly, you will only have access to 5 ETFs if you have less than 2000 CHF in your account. In that case, you will not have emerging markets, japan, and medium-cap Swiss companies in your portfolio.
Findependent executes stock operations once a day. So, your money will be invested once a day and possibly rebalanced once a day if need be.
Findependent is currently working on adding support to have multiple portfolios in your account. This will also allow investing for your children, which is great!
Custom Portfolio
The second option with Findependent is to create a custom portfolio. In that, you have large freedom to create exactly what you want. Of course, you need to know a little about what you are doing to have a well-diversified portfolio for the long term.
To create your custom portfolio, you can choose about 30 ETFs. They have a nice choice with standard ETFs, ESG ETFs, and SRI ETFs. These ETFs are all European ETFs and are generally low-cost.
Each ETF has a maximum weight, so you have some limits. But these limits make sense. For instance, you cannot invest more than 50% in the SPI index, making sense for diversification. On the other hand, you can invest 100% in VWRL, a world ETF.
It is important to note that custom portfolios are only available starting from 5000 CHF. Below that, you will have to use Findependent portfolios.
Overall, I like their concepts of custom portfolios. It allows ETF investing easily.
Deposits and withdrawals
When you want to start investing, you will need to fund your account.
As mentioned before, you will need 500 CHF in your account to get started. And below 2000 CHF, you will only have access to a subset of ETFs, but you will have lower fees.
You can only deposit money in CHF, like with most Robo-advisors. And you need to deposit money from an account in your name for security reasons.
For withdrawals, the principle is the same, you can withdraw money at any time but only to an account in your name.
Fees
I say this in every review: investing fees are very important. If you are a long-term investor, you need to minimize fees. This is especially true if you are a passive index investor, where fees are the best lever at your disposal to increase your returns in the long term.
With that said, let's delve into the fees of Findependent.
Findependent charges a 0.44% fee on your assets, billed quarterly. So, if you have 10'000 CHF with them, you will pay 44 CHF per year.
On top of that, several fees are not included:
The ETF costs between 0.12% and 0.23% per year.
The foreign currency exchange fee of 0.50% per conversion. This expensive fee can weigh quickly on your total costs.
The stock exchange fees at about 0.015% for each transaction.
The stamp duties of 0.15% on foreign securities and 0.075% on Swiss securities.
For the most aggressive portfolio, this will give a 0.56% fee per year based on your assets. And on top of that, the other fees will depend on how much you invest. This base fee is very good.
On what you invest, these fees can quickly add up. Each investment (and withdrawal) on the aggressive portfolio will add up to about 0.38%. These are not negligible fees, but management fees are much more important than one-time costs in the long term. And some costs will also arise when rebalancing hits.
Interestingly, the 0.44% fee will be free below 2000 CHF. This free investment option can be great for testing Findependent without paying high fees.
Is it safe?
If you want to invest money online, it is essential to make sure it is safe first.
Looking at regulations, we can see that Findependent is well regulated in Switzerland. On top of that, they are a member of The Financial Services Standards Association (VQF) and the Industry Organisation for Independent Asset Managers (BOVV). These are important compliance organizations that ensure that financial advisors are doing a proper job with your money. 
Findependent is depositing your money and shares at Hypothekarbank Lenzburg (HBL), the same bank Neon uses. With that, deposit protection will insure your liquidity up to 100'000 CHF. And your shares are deposited in your name. So, in case of bankruptcy of either Findependent and HBL, you should be able to recover your shares. 
As for technical security, Findependent does not share much information on their website, unfortunately. I wish they would communicate more about that. For instance, they should tell whether they provide a second factor of authentication or not.
However, one great thing about their security is that you can only deposit money into an account in your name, which improves security.
So, overall, I would say that Findependent is as safe as other Swiss Robo-advisors. I would just wish they shared a little more information on their website about technical security.
Alternatives to Findependent
Cheapest Swiss Robo-Advisor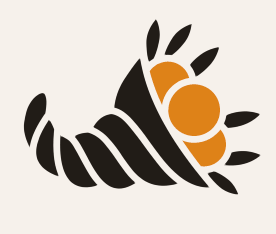 We can mention a few alternatives to Findependent.
True Wealth is currently the cheapest Robo-advisor available in Switzerland. They allow investors to invest very aggressively at a great price, but they are not always the easiest to use. You can read my True Wealth review for more details.
Selma is another great Robo-advisor. They are extremely simple to use but they are significantly more expensive than Findependent. I have an entire review of Selma should you want more information.
If you want to look at more alternatives, I have an article about Robo-Advisors in Switzerland.
FAQ
What is the minimum deposit for Findependent?
You need to have at least 500 CHF in your account.
Findependent Summary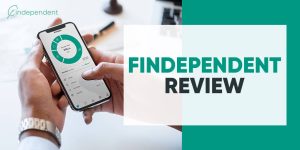 Findependent is a recent Swiss robo-advisor, from 2021. Their goal is to provide a simple service to many investors.
Product Brand: Findependent
Findependent Pros
Let's summarize the main advantages of Findependent:
Good management and custody fees;
Very transparent about their fees;
Acceptable fees;
Custom portfolios;
Can start investing with as low as 500 CHF;
Management and custody fees are waived below 2000 CHF;
Can only withdraw money to an account in your name;
Properly regulated;
Findependent Cons
Let's summarize the main disadvantages of Findependent:
Very new platform;
Only available on mobile: no web app;
Strong bias towards Swiss stocks in default portfolios;
Very new service;
No information about technical security on their website;
Conclusion
Overall, Findependent is a very interesting Robo-Advisor. They have an excellent investing strategy and very fair fees. It is also great to get started since they have a very low minimum of 500 CHF (2000 CHF for access to all ETFs).
The default portfolios all invest in ESG ETFs. If you want more freedom, you can create custom ETF portfolios where you can choose each ETF directly.
And they have a very affordable management fee of 0.44%. However, it makes Findependent an excellent option for investing sustainably or investing in a custom ETF portfolio.
However, it is also important to mention that they are only available in German, which is a disadvantage. They are also very new, but they look like a good service.
I need to mention that I am not investing in Robo-Advisors. Instead, I am investing directly with a broker account, which is much cheaper and allows me much more customization. But not everybody wants to invest the time to invest themselves, and that's where Robo-advisors are interesting.
What about you? What do you think about Findependent?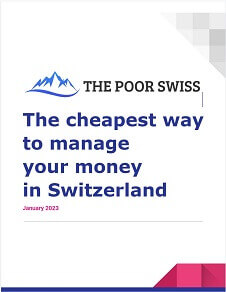 The best financial services for your money!
Download this e-book and optimize your finances and save money by using the best financial services available in Switzerland!
Download The FREE e-book