clevercircles Review 2023 – Pros & Cons
|
Updated:
|
(Disclosure: Some of the links below may be affiliate links)
clevercircles is a new Robo-advisor in Switzerland that has been brought to my attention. They are adding a community feature to the Robo-advisory world. Some people have asked me whether they should use this Robo-advisor or not.
So, in this review, I analyze clevercircles in detail to see how good they are, how much fees we need to pay, and how they invest their money.
By the end of the review, you will know exactly whether you should invest with clevercircles.
About clevercircles

| | |
| --- | --- |
| Management fee | 0.45%-0.65% |
| Product Costs | 0.20% |
| Investing strategy | Passive |
| Investing products | ETFs |
| Minimum investment | 5000 CHF |
| Currency conversion | 0.135% |
| Customization | Good |
| Sustainable | No |
| Languages | French, German |
| Custody bank | Bank CIC |
| Users | Unknown |
| Established | 2018 |
| Headquarters | Switzerland (clevercircles) – France (CIC) |
clevercircles
clevercircles is a relatively new Robo-advisor, started in 2018. The CIC Bank Switzerland developed it. The CIC Bank Switzerland has been a licensed bank in Switzerland since 1909. The CIC Bank Switzerland is a subsidiary of the larger Bank CIC banking group from France. And the CIC group itself belongs to Credit Mutuel, a huge French banking group.
As we will see in the next section, it is a Robo-advisor with a twist because there is also a community element that no other Swiss Robo-advisor has.
To open a clevercircles account, you must be 18 and a Swiss resident.
You can use clevercircles with the web or mobile application on Android and Apple. It is great to have both options.
It is important to note that clevercircles is only available in French and German. There is currently no support for English or Italian.
Investing Strategy
3/5
The investing strategy of clevercircles is pretty simple. Based on your answers during the onboarding, they will propose a portfolio. This portfolio will be composed of index funds and ETFs. Interestingly, they use both index funds and ETFs.


They are only using index funds and passive ETFs. This choice is good because all the chosen funds have low fees and good diversification. So, the default investing strategy makes a lot of sense.
You can also customize your portfolio very profoundly. For instance, I could create a portfolio with 97% (the maximum) in stocks and 3% cash. But I could have used other asset classes:
Stocks
Bonds
Real estate
Commodities
It is excellent that we can customize the portfolio to our needs. This customization is great for advanced investors. And starting investors can follow the portfolio that is recommended.
There is a minimum of 5'000 CHF to open an account with clevercircles. I feel like this is a little too high. Several Robo-advisors allow you to create an account with significantly lower minimums.
On the other hand, having a demo account is good for people that want to test the application. But it would be even better if it would be possible to try this service with a lower minimum.
Now, there is a second part to their investing strategy: circles. A circle is a group of investors. You can see them as an investing group. You can belong to several groups and invite people t your groups. The analogy is the same as meeting monthly with friends to discuss investing. At the end of the meeting, you will get a recommendation on how to invest for the following month.
Every two months, all clevercircles users are asked questions about the different asset classes and the future of the markets. This information is then combined within groups to propose rebalancing to the group members. So, if all your group members are bearish on real estate, the system will likely propose you reduce your real estate allocation.
Once you receive such a proposition, you are free to accept it. This offer is just an automated rebalancing proposition based on the point of view of the members of your circle.
I do not like this feature. It makes no sense. Passive investing and asset allocation are here to define your portfolio based on your goal and let the market do the rest. Changing portfolios every two months based on people who have no more clue than you about the market's future completely defeats the purpose of investing passively.
It has been shown that active investing does not produce better results in the long term than passive investing. clevercircles tries to do something in the middle with an active choice of passive investing products.
So, if you use clevercircles, I recommend against using this feature. You can ignore circles (you will be alone in your circle) and use them as a Robo-advisor. But some Robo-advisors will do that just as well, and probably better.
Investing Fees
4/5
When investing for the long term, it is essential to minimize fees. Investing fees are significant and are almost the only thing you have real control over. So, we need to take a good look at the costs of each Robo-advisor.
clevercircles has a relatively simple degressive pricing strategy:
0.65% per year by default
0.55% per year starting at 100'000 CHF
0.45% per year starting at 200'000 CHF
The management fee has a minimum of 40 CHF per year.
On top of the management, we need to add the fees of the ETFs. These fees depend on the portfolio that you are using. A good average with the ETFs from clevercircles is 0.20% per year.
Finally, you will also pay a spread of 0.135% on each foreign operation. If you are primarily investing in foreign currencies, this can make a significant difference. This spread is especially important once you liquidate your portfolio to get the cash out because you will lose 0.135% of your money. It is difficult to estimate how much this will cost annually, but we should not forget this.
Nevertheless, we should also mention that 0.135% currency conversion is very low as far as Switzerland is concerned.
Between the management and ETF fees, we have a fee between 0.85% and 0.65% per year. Overall, this is pretty good! clevercircles is among the cheapest Robo-advisors in Switzerland.
Creating an account
4/5
I went through the process of creating a demo account to get a feel of the system. You can create such an account very quickly with the usual questions:
Your personal information
Your financial information
Your financial goals
Your risk capacity
After this, they will propose a portfolio, which you can customize.
However, I had several issues during onboarding. I did the onboarding in French (no English version), and there were several obvious typos. And several of the words were not translated. On top of that, I had issues with the sliders to see my investing values, and when moving the sliders, they were still set to zero. For me, it did not look very professional.
data-score="4″User reviews
Usually, I like to look at reviews of the services I review. However, in that case, there are very few reviews available. There is no single review yet on Trustpilot, which is the same on Google reviews.
On the Apple Store, there are 14 ratings, for an average rating of 4.1 out of 5, but only two complete reviews. On the Play Store, there are 11 reviews with a 4.7 average rating out of 5.
With so few ratings, it is impossible to get an idea of the quality of the service. It is not necessarily a disadvantage. The fact that it is not very mature and few people are seemingly using it is not reassuring if you want to invest a lot of money in the service.
Alternatives to clevercircles
Perfect to get started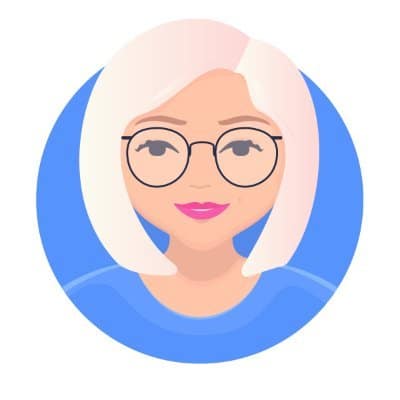 There are many good Robo-advisors in Switzerland. So, we should compare clevercircles with these alternatives.
True Wealth has relatively similar fees as clevercircles. But True Wealth has a much more polished set of features. And it helps you follow the market directly, not through dubious active social investing. Read my review of True Wealth for more information.
Selma has higher fees than clevercircles but without the gimmick of social circles. Selma would be easier to use and generate returns closer to the market than clevercircles. If you want more information, you can read my review of Selma.
The circles feature is the only feature from clevercircles that has no alternatives. On the other hand, I consider this feature useless and potentially dangerous, so I would not put this as an advantage for clevercircles.
FAQ
How much money do you need to start with clevercircles?
You can start investing with 5000 CHF in your account.
Is clevercircles Swiss?
clevercircles is developped by CIC Bank Switzerland, a subsidiary of Bank CIC from France.
clevercircles Summary
3/5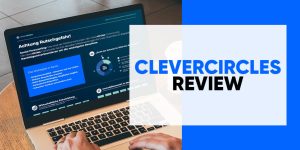 clevercicles is a robo-advisor developped by CIC Bank Switzerland, focusing on community.
Product Brand: CIC Bank Switzerland
clevercircles Pros
Let's summarize the main advantages of clevercircles:
Web and mobile application
Low management fees
Good customization abilities
Reasonable minimum to invest (5'000 CHF)
clevercircles Cons
Let's summarize the main disadvantages of clevercircles:
Very recent Robo-advisor, not mature enough
It belongs to a French bank
The community feature is not useful
Not enough reviews of the tool
The data on the website is sometimes outdated
Only available in French and German
Expensive currency conversion fees
Many typos on the French version
The web interface does not work very well
No English version
Conclusion
I am a little troubled by this offer. I see no advantage of the circles feature that seems to be at the core of this Robo-advisor. And if you remove that feature, they are exactly like other Robo-advisors in Switzerland. They have reasonable fees, but so do other Robo-advisors.
A Robo-advisor which only does passive investing without active features like circles would be a better fit for investors. It would be easier and would probably produce better returns in the long term.
And they feel much less polished than other Robo-advisor, almost like a beta version of a tool. When I went through onboarding in French, there were several apparent typos and missing translations. On top of that, several features (like sliders) did not work for me during onboarding. I would not trust them to invest my money at this stage.
If you are looking for a good Robo-advisor in Switzerland, I recommend looking at other Robo-advisors.
Have you ever tried clevercircles?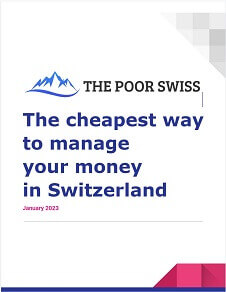 The best financial services for your money!
Download this e-book and optimize your finances and save money by using the best financial services available in Switzerland!
Download The FREE e-book