(Disclosure: Some of the links below may be affiliate links)
Robo-Advisors are a great tool to invest their money without unreasonable fees for people who are unwilling to invest time in learning to invest themselves. But what Robo-Advisor should you choose?
Selma and True Wealth are two great Robo-Advisors, my two favorites. In this article, I will compare these two Robo-advisors in detail.
I compare Selma vs True Wealth on different factors. We will check their fees, their investment minimums, and their investing strategies.
Selma Finance
Perfect to get started
Selma Robo Advisor
Invest easily with Selma: a great way to invest in the stock market without the hassle of doing it yourself.
Pros:
Beginner-Friendly
Degressive Fees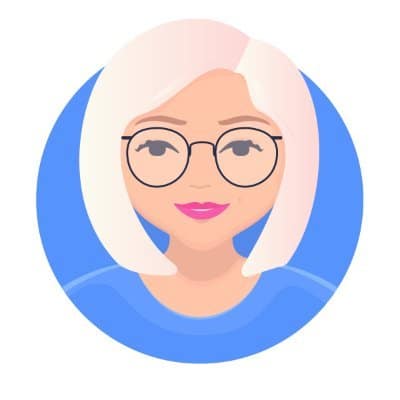 Selma Finance started offering its services in 2016. In 2021, they now have several thousand clients and manage tens of millions of CHF in customer assets. While they have been growing very quickly, they are not disclosing their numbers.
Interestingly, they also offer access to a third pillar, Selma 3a. The good thing is that both are managed from the same platform, making it easy to have an overview of your assets.
And in 2021, Migros Bank invested in Selma Finance. This is a good sign for the future of Selma Finance.
You can do all operations for Selma on the web portal. They also have a mobile application, but it is limited to seeing your portfolio. You cannot change anything from the mobile application. However, the web portal is responsive so that you can use it on your phone or tablet.
Selma is available in English and German.
For more detail, I have an in-depth review of Selma.
True Wealth
Cheapest Swiss Robo-Advisor
TrueWealth Robo-Advisor
TrueWealth is an excellent Swiss Robo-advisor with very affordable prices, making it the best Robo-advisor for serious investors.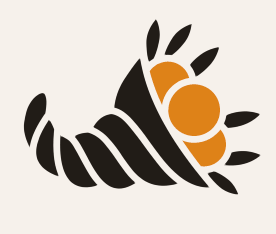 By using this link, you will pay only 0.25% fees for a year!
True Wealth became available in 2014 in Switzerland. They are the most mature Robo-Advisor in Switzerland. In 2019, they had more than 5000 customers and managed more than 290 million CHF assets. In 2021, the number went over 9000, and the assets under management went over 600 million CHF. It means that they are managing more than half a billion CHF! This is significantly more than Selma.
The main selling point of True Wealth is to have very low prices. In fact, they are the cheapest Robo-advisor currently available in Switzerland.
True Wealth is available in English and German and French!
You can use the web portal or the mobile application to manage your investment account with True Wealth. The mobile application is fully featured (you can do everything from it).
If you want even more detail, I have an entire review of True Wealth.
Investing Strategies
Let's start by comparing the investing strategies of Selma vs True Wealth.
Both Robo-advisors follow a very similar investing strategy. They are both investing in ETFs directly. All these ETFs are passive and very cheap. Overall, they are using ETFs of the same quality. This is a great strategy.
Both Robo-advisors will let you invest in bonds, stocks, and real estate. And they will provide good international diversification too. True Wealth will also offer access to natural resources (oil, gas, metals, …). But I do not think this makes a difference.
To suggest your portfolio, they will both ask you standard questions, such as:
How long do you want to invest?
How much do you want to withdraw?
How risk-averse are you?
Based on your responses, they will generate a portfolio and invest your money in this portfolio.
So, talking only about the strategies, they are both following a good passive strategy with ETFs.
There are a few differences in the execution. First, it is slightly easier to use Selma than True Wealth. That is important if you are a beginner. If you know a little about investing, True Wealth will be perfectly fine. But if you know nothing, Selma is a little easier to get a hold of. Overall, Selma is more intuitive and user-friendly than True Wealth. Their interface is also more modern-looking, but that should not matter much to investors.
Another difference is in the customization. Once you have answered the questions, you get your portfolio. With Selma, you cannot change your portfolio. With True Wealth, you can use an entirely different portfolio. For instance, if True Wealth proposes you invest in a portfolio with 80% in stocks, you can change it to 99% or 60%. And you could even change the international part of your portfolio.
For experienced investors, customization is a great thing. But for beginner investors, it may not be great since they could change things without knowing what they are doing.
I still think that Selma should allow some level of customization. But for many people, not having the option may be better than using it poorly.
Overall, this would make True Wealth better for advanced (or at least knowledgeable) investors, while Selma would be better for beginner investors.
Sustainable investing
Both Robo-Advisors allow you to invest sustainably. If you want to invest sustainably with these Robo-advisors, we need to compare Selma vs True Wealth and their sustainable investing options.
In both cases, you can choose the investing universe when doing your portfolio. This will select in which ETFs the service will invest for you. If you use the standard universe, you will get standard ETFs. And if you get the sustainable universe, you will get so-called sustainable ETFs.
Both Robo-advisors use Socially Responsible Investing (SRI) ETFs. These are ETFs that follow the same indexes but remove companies that are not socially responsible. For instance, they could remove companies that are exposed to oil or deforestation.
Overall, there is no difference in the sustainable strategy of these two strategies. So, if you want to be a little more sustainable, you can opt for these options.
Keep in mind that these ETFs are not extremely strict and still contain companies that many would not judge sustainable. If you want to have only companies that meet your values, you will have to choose another service (Inyova, for instance).
Minimums
Many people who want to start investing in the stock market with a Robo-advisor are afraid of investing too much. So, they need to be able to start investing with only a little money to get started. Each Robo-advisor has a minimum amount of money required to open an account. So, let's compare Selma vs True Wealth in terms of minimums to start investing.
At True Wealth, you will need 8500 CHF to open an account. This is not a small minimum.
At Selma, you will be able to open an account with as little as 2000 CHF. This is a great minimum, the best available in Switzerland.
So, if you want to start with little money, Selam will be more interesting than True Wealth. The minimum at Selma is more than four times lower than at True Wealth.
Once again, this shows the potential of Selma for beginner investors while True Wealth is more targeting medium to advanced investors.
Fees – Selma vs True Wealth
If you are investing for the long-term (and you should), investing fees are really important. In fact, when talking about passive investing on which these two Robo-advisors rely, fees are the only lever you have to increase your returns. So, let's compare the fees of Selma vs True Wealth.
First, let's look at Selma. The base management fee is 0.68% per year on your assets. However, if you have more than 50'000 CHF, you will only pay 0.55%, and if you have more than 150'000 CHF, you will only pay 0.47%. On top of that, you will pay the fees of the ETFs, which can be between 0.15% and 0.25% per year, depending on your profile. We can take 0.20% as a good average for Selma.
Then, let's look at True Wealth. The base management fee is 0.50% per year on your assets. If you have more than 500'000 CHF in your account, the fees can go down from 0.49% to 0.25% (at 8'000'000 CHF). You can find the details here. On top of that, you will pay the fees of the ETFs. On average, True Wealth estimates the ETFs fees to be about 0.18%.
So, we can compare the fees for some portfolio sizes:
40'000 CHF

352 CHF per year at Selma
272 CHF per year at True Wealth

100'000 CHF

750 CHF per year at Selma
680 CHF per year at True Wealth

200'000 CHF

1340 CHF per year at Selma
1360 CHF per year at True Wealth

1'000'000 CHF

6700 CHF per year at Selma
5700 CHF per year at True Wealth
Below 150'000 CHF, True Wealth will be cheaper than Selma. Then, between 150'000 CHF and 500'00 CHF, both will be at almost the same price, depending on your portfolio. Above 500'000 CHF, True Wealth has the potential to become significantly cheaper.
There is another fee that you will have to pay that is a little more complicated to estimate. In both cases, the custodian bank of the Robo-advisor has some foreign exchanges fees. For True Wealth, these fees are at 0.10%, while they are at 0.25% for Selma. In the short term, this could make a significant difference if you are heavily investing internationally. It should not make a significant difference in the long-term, but it is still a small advantage for True Wealth.
In both cases, the Swiss Stamp Duty is not included in the fees. So, you will have to pay this one on top of the management fee. But it will be the same for both Robo-Advisors.
Overall, both of these Robo-Advisors have great prices. But in general, True Wealth is cheaper than Selma. Depending on the amount of money you have invested, the difference can be more or less significant.
Security – Selma vs True Wealth
Let's finish by looking at the security of Selma vs True Wealth.
First, we can look at what they are doing with your money. This is important since this will defines what would happen in case of bankruptcy.
Both services do not store your money themselves. In fact, they are using a custody bank for this. Selma uses SAXO bank as a custody bank, and True Wealth uses either SAXO or BLKB. So, if the Robo-Advisor bankrupts, your assets are safe in the custody bank. If the custody bank bankrupts, your cash is protected by a Swiss deposit guarantee of up to 100'000 CHF. But you should not have that much cash on a Robo-Advisor. Your shares should be safe as well, outside of the balance sheets of the bank.
In terms of technical security, both companies are doing a good job. They are both open about security. And Selma and True Wealth are allowing you to use the second factor of authentication (2FA). This is very important, and I would strongly recommend it.
So, I feel that both services have the same level of security and safety.
Summary – Selma vs True Wealth
Let's do a quick summary of the Selma vs True Wealth results.
| Criteria | Selma Finance | True Wealth |
| --- | --- | --- |
| Investing Strategy | Best – ETF | Best – ETF |
| Diversification | Great | Great |
| Sustainable Investing | Okay | Okay |
| Trading fees | Good | Better |
| Ease of use | Easy | Average |
| Fully-Fledged Interface | Web | Web & Mobile |
| Customization | None | Good |
| Returns | Average | Average |
| Minimums | Low | High |
| Security | Good | Good |
| Technical Security | Good | Good |
From this, we can draw a few conclusions.
From a price point of view, True Wealth is the cheapest option. For very small portfolios, they will be significantly cheaper than Selma. And for very large portfolios, they will also be significantly cheaper. For medium portfolios, the difference is not significant.
If you are a beginner investor, Selma Finance will be more approachable. They are easier to use, and they have a significantly lower minimum. I feel like the barrier of entry is lower on Selma Finance than on True Wealth.
However, more experienced investors could profit from the customization feature from True Wealth. Indeed, you can tune the portfolio to exactly what you want. However, this may not be great for beginner investors since it may do more harm than good.
A small advantage is that True Wealth is the only one available in French. This may be interesting if you only speak French.
Conclusion
Overall, both Selma and True Wealth are excellent Swiss Robo-Advisors. For me, they are the two best Robo-Advisors available in Switzerland. It is difficult to tell which is best, they are very similar, and they both have strengths and weaknesses.
If you know very little about investing, want the simplest solution, and start with small amounts, Selma will be the best solution for you. They are easier to use, require no knowledge of investing, and have a smaller minimum.
On the other hand, if you are ready to learn more about investing and ready to invest more money directly, True Wealth is an excellent alternative as well. They are cheaper than Selma and give you more customization abilities.
If you want more information and alternatives, you can read my article on Robo-Advisors in Switzerland.
As always, keep in mind that I am not using Robo-advisors myself but investing directly in the stock market. This takes more time and more learning but will save you a lot of fees. I have a guide on how to get started if you want to do the sesame.