Sustainable Investing in Switzerland in 2023
|
Updated:
|
(Disclosure: Some of the links below may be affiliate links)
A big trend in investing this last decade has been sustainable investing! And you may have heard about impact investing, ESG Investing, and SRI investing. Are those all the same thing?
All these follow the same idea: Investing for a better future. But these investing philosophies are all slightly different. So, we will see what they are and how you can invest sustainably.
Even if not everybody wants to invest sustainably, knowing this is available is essential. And if you want to start impact investing, this will help you get started.
Sustainable Investing
We can start by defining what sustainable investing is.
The idea of sustainable investing is to invest in companies that positively impact the world. This positive impact could be for social impact or environmental impact.
On top of that, sustainable investing does not forget about the returns. It is still investing, so it should generate more returns than inflation.
For instance, here are some companies that are favored by sustainable investing:
Tesla: By heavily revolutionizing the electric car industry, Tesla has also pushed other car producers to improve their offers. They are now leading the electric car movement. Electric cars could have a tremendous environmental impact (if we fix the battery issue!).
Beyond Meat: Growing meat in a laboratory saves land, water, and money. Lab-Grown meat could be great for the environment in the future.
Whole Foods Market: Focusing on healthy food makes Whole Foods Market a sustainable company.
Some companies will not always be selected depending on the investing criteria. For instance, if the company aims to save the earth but uses child labor, it will not be included in all sustainable investing lists. But strangely, they will be included in others.
On the other hand, a company producing guns or operating coal power plants is unlikely to be sustainable.
Types of sustainable investing
First, there are other names in the same family of investing:
Sustainable Investing
Impact investing
ESG Investing
SRI Investing
These investing forms are very similar. They have the same primary goal of investing in a better and sustainable future. But they are not the same thing. It makes sustainable investing very confusing. On top of that, some investment companies add their variants.
So, we should go over the most used variants of sustainable investing.
Sustainable Investing
Sustainable investing is the umbrella investing around ESG, SRI, and impact investing.
The idea of sustainable investing is to invest in companies that are sustainable in the long term. It is very open to interpretation. It is true whether you do it by following ESG criteria, SRI criteria, or by working on the positive impact of companies. In some cases, sustainable investing is based on companies that are sustainable in the long term. And in other instances, it focuses on companies working for a sustainable environment.
Overall, sustainable investing in all its forms makes sense. The problem is how each of these forms is open to interpretation. You will need a lot of trust in the company that chooses.
ESG Investing
ESG stands for Environmental, social, and Governance. ESG Investing is when you invest in companies based on their ESG Factors. An ESG framework will rate companies based on three sets of factors.
First, the companies are rated over environmental factors. For instance, one factor could be the amount of CO2 emissions. Another example could be the impact on biodiversity and population growth.
The second set of factors is social factors. One factor in this set would be the use of child labor. Another often-used factor is the gender equality and race equality of the company. Or, we could also be considering how well the company treats its employees.
The final set of factors is governance factors. Here, we can find corruption issues in the companies. Another example is how companies treat shareholders. They also take into account how the executives are being compensated.
So, these factors are primarily based on the way a company operates. ESG investors use ESG factors to focus their investments on companies that meet these standards better than others. ESG investors want to focus on shares of companies that are managed with ethical values.
Since these factors focus on how a company operates, they do not necessarily exclude some companies considered harmful. For instance, a company sustainably producing weapons would be acceptable under ESG factors.
ESG ratings are entirely depending on the rating agency. And there are several of them, and they can rate companies very differently.
SRI Investing
Socially Responsible Investing (SRI) is another form of sustainable investing where you focus on social factors to choose companies.
SRI investing focuses on excluding companies that have a negative social effect. For instance, SRI criteria will generally exclude tobacco, gambling, and weapon companies.
Factors are also used to include companies in the index, but mostly SRI investing is about not investing in some companies.
There is something important about SRI. SRI investing is tied to the political and social climate of the time. So, if one social factor falls out of favor, your investment could also suffer.
Impact Investing
Impact investing focuses on companies that have a significant effect on the world.
People following impact investing believe their money will positively impact the world if investing in good companies. For instance, this could invest in companies researching cancer cures.
The positive impact could be environmental and social: green energy and race equality are valid impacts for impact investing.
Impact investing is very open to interpretation, more than the other variants. Not everybody believes in the same effect. For instance, I think space exploration positively impacts humankind, while others will tell you it is useless.
Why invest sustainably?
There are several reasons to invest sustainably.
The first logical reason is that it would be better for the world. Indeed, by investing your money in companies with a positive impact, you give them an edge over other companies. Indeed, as you only invest in a company, you are not investing in others. Not investing in companies that are not sustainable has a significant effect as well.
A second reason for impact investing is that the returns could be better. Many people believe that these companies will fare better in the future. As such, they are betting that investing in them will generate more returns.
While I understand the first reason, I do not like the second one. Thinking that you know better than the market what will generate more returns never works. For me, this is market timing. I am not saying that this will not work. I am just saying this is a gamble.
How to invest sustainably?
As with everything, there are several ways to do sustainable investing.
As we will see, this will depend on which variant of sustainable investing you want to focus on.
1. Invest in sustainable companies
The first way to invest sustainably is to invest directly in companies that are sustainable or have a positive impact on the world.
For this, you only need a good broker account. Then, you can directly buy the shares of the companies you want.
There are many problems with this approach:
You will need to pick all the shares yourselves. It means you will need a lot of work to find which companies are sustainable.
It will be challenging to balance your portfolio correctly unless you have a substantial net worth.
You will lack diversification because you will not have many companies in your portfolio.
It may be expensive in transaction costs.
For me, this is not the way to go. It is simply too complicated. While some people are ready to do the work properly, most are not. And you will fall into the traps of market timing and stock picking.
2. Invest in sustainable ETFs
A better way of investing sustainably is to invest in ETFs directly. There are several kinds of sustainable ETFs:
ESG ETFs
SRI ETFs
Impact ETFs
So, you must choose the ETFs you want to invest in. But you do not need 50 ETFs. You probably only need two or three funds for a well-diversified portfolio.
Investing in sustainable ETFs is much easier than investing directly in sustainable companies. And unless you have a considerable net worth, this is also cheaper.
And, there is good news: most large ETFs you know exist in ESG or SRI portfolios. So, you can keep your current portfolio and take the sustainable variant of these ETFs. So, you can still design your own ETF portfolio and then choose sustainable versions of the ETFs. The TER will probably be slightly more expensive.
The disadvantage of this technique is that you have to trust the ETF provider fully. Sometimes, the criteria for selection into these ETFs are not entirely clear. But the simplicity of this technique is worth the risk.
For this, the only thing you would need is a good broker account. From your broker account, you can directly buy shares of the ETFs.
For me, this is the best way to invest sustainably. I already have a broker account, and I already invest in ETFs. So, I would only need to switch my ETFs to SRI ETFs (or another variant), and I would be done. Investing in SRI ETFs is simple and not too expensive.
3. Sustainable Investing with a Robo-Advisor
Most sustainable robo-advisor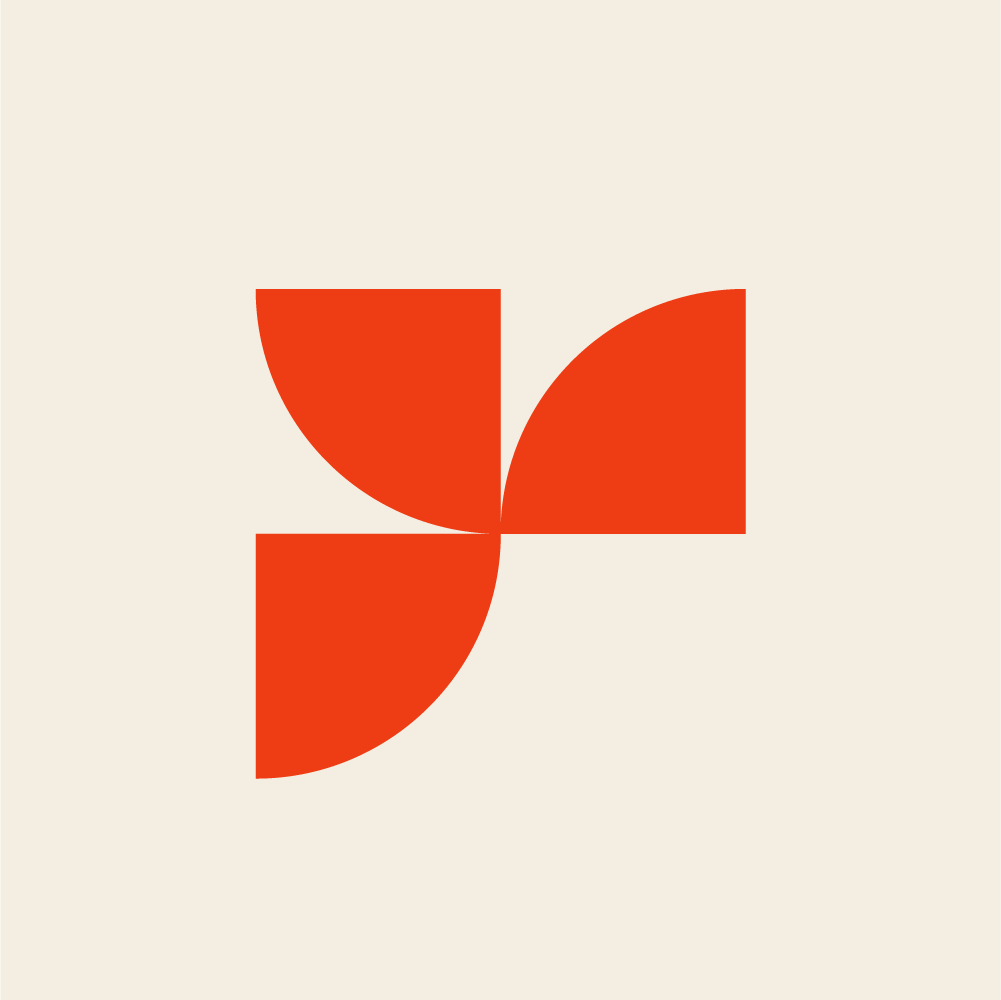 Finally, the last way to invest sustainably is to use a Robo-Advisor that provides this option.
Using a Robo-advisor is the simplest way of investing sustainably. YOu will pay some extra expenses, but you will not need to pick shares or ETFs, and you will not need a broker account. If you do not want to DIY invest, using a Robo-Advisor is the way to go.
There are some different variants again. Some Robo-advisors only allow you to invest sustainably, while others give you the option to do so. Also, some services invest in single stocks, while others use ETFs.
In Switzerland, several Robo-Advisors allow you to invest sustainably:
Inyova with direct investment in shares (impact investing)
True Wealth with Sustainable ETFs
Selma with SRI ETFs
Inyova is the Robo-Advisor with the highest focus on sustainable investing. Find out more about Inyova by reading my in-depth review of Inyova. If you want more information, I have compared Selma Finance vs Inyova for sustainable investing.
Conclusion
As you can see, sustainable investing is more confusing than it should be. Ultimately, ESG, SRI, and impact investing aim to invest in a better future.
People invest in sustainable companies to make their money work for their beliefs. Also, sustainable companies should make it better in the long term. So it makes sense to invest, especially in these companies.
There are several ways to invest sustainably: invest in companies directly, invest in ETFs, or use a Robo-Advisor. I would invest in ETFs. But investing with a Robo-Advisor is also a good option.
I am currently not investing in any sustainable instruments. For me, it makes more sense to invest in the entire market. But I understand people are willing to not invest in some companies and willing to invest more in some specific companies.
What about you? Are you investing sustainably? And how? Do you follow sustainable investing?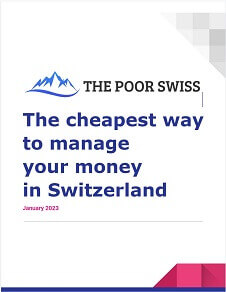 The best financial services for your money!
Download this e-book and optimize your finances and save money by using the best financial services available in Switzerland!
Download The FREE e-book