FlowBank Review 2023 – Pros and Cons
|
Updated:
|
(Disclosure: Some of the links below may be affiliate links)
FlowBank is a new Swiss digital finance service launched publicly in late 2020. They plan to be both a bank and a fully-fledged broker. So, you can have your money and stocks in the same place.
FlowBank is an innovative digital bank platform that would bring cheaper trading to Switzerland. On paper, it sounds exciting. Currently, the investing features are ready, while the banking features are not yet all ready.
So, we will see how good it is in this in-depth review.
About FlowBank

| | |
| --- | --- |
| Custody Fees | 0.10% per year |
| Inactivity Fees | 0 CHF |
| Buy Swiss ETF | Free |
| Buy American Stock | 0.15%, minimum 6.50 USD |
| Currency Exchange Fee | 0.50% |
| Languages | English, French, and German |
| Mobile Application | Yes |
| Web Application | Yes |
| Custodian Bank | Credit Suisse |
| Established | 2020 |
| Headquarters | Genève |
FlowBank

FlowBank was started in 2020 by Charles-Henri Sabet. They officially started their public service in November 2020.
FlowBank is an officially licensed bank from Switzerland. This license is excellent since it means we get Swiss banking protection. And it is interesting to note that they are the first bank to be licensed since 2009. They are already employing 90 people in Geneva.
In 2021, Coinshares (a sizeable digital asset management company) acquired a 9% stake in FlowBank. And then again, in 2022, they acquired a second 20% stake in the company. This investment gave a significant boost to FlowBank to continue growing.
FlowBank is trying to make online banking and trading simpler and more accessible. They are offering a multi-currency bank account and a broker account.
Their vision is to be seriously simple, seriously banking, and seriously Swiss. I am not sure exactly what it means, but it is interesting.
FlowBank offers customer service 24 hours a day and five days a week. It is worth noting that this customer service is based in Switzerland. I have contacted their support several times to get information, and they have been very responsive.
Banking with FlowBank
3/5
At this time, the information about banking with them is not yet complete.
Indeed, the offer itself is not yet ready. Here is what we can find about the banking features. You can hold several currencies and pay online with a virtual card. But the fees are very unclear about banking fees. My interpretation of the fees is such:
Transferring money to your account is free
Transferring money out of the account is not free

Transferring CHF or EUR in Switzerland or Lichtenstein costs 2 CHF
Transferring CHF outside of Switzerland costs at least 10 CHF
Transferring EUR outside of Switzerland costs at least 10 CHF
These are costly fees for a bank. If you cannot get money from the account for free, it is not an acceptable bank account. These fees make it only valid as a trading account since you do not want to get money out of it very often.
Currently, they have no physical card. But one physical card is planned for later. And the website has no details on the fees of the physical card when it will come. So we will have to wait and see for that part.
I have talked to the FlowBank team about that, and they told me that currently, they want to focus on their trading system. This is why the information on the website about banking is not complete, nor is the pricing. So, we should expect prices for the banking features to change.
However, the website contains a lot of information about their trading system. So, I will primarily focus on this aspect in this review.
Trading with FlowBank
5/5
As mentioned before, FlowBank offers many trading features. They have two different products:
FlowBank App
FlowBank Pro
FlowBank App is for simple investors and beginner investors. It is only available on mobile. You can get an idea of the FlowBank app from their video.
Flow BankPro focuses on expert investors. FlowBank Pro is available in many flavors:
Desktop application for Windows, Mac, and Linux
Mobile application for Android and iOS
Web application
It is excellent that we can trade from so many platforms with a single application.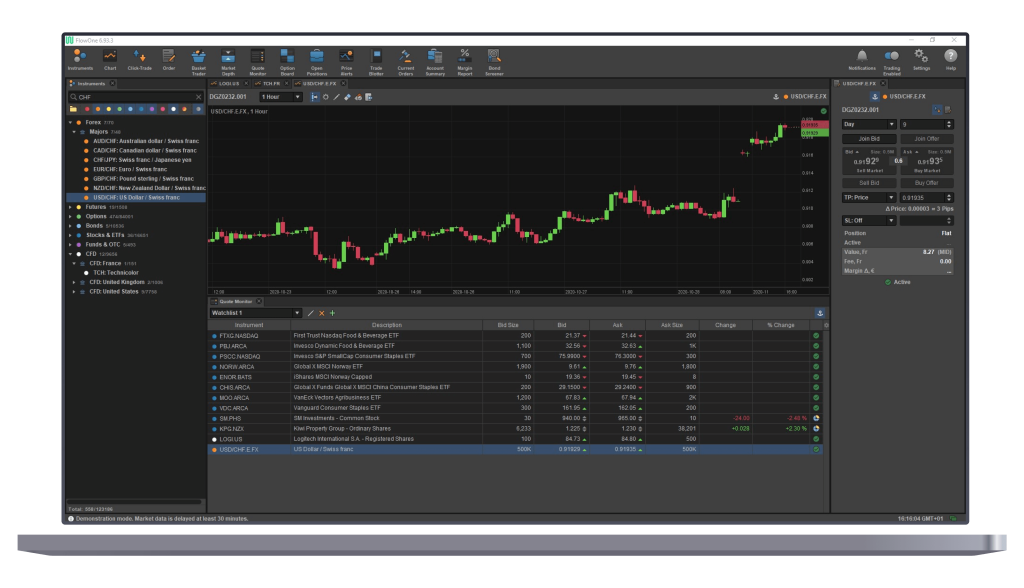 You can trade in many instruments:
Stocks, bonds, and Exchange Traded Funds (ETFs)
Options and futures
Forex
Commodities
Contracts for Differences (CFDs)
That is a lot of instruments, but good passive investors will ignore everything that is not Stocks, Bonds, or ETFs. I would especially advise against using CFDs.
Also, it is essential to remember that some features are very limited. For instance, you can trade options, but not of every stock. And you are limited in the options dates.
You can buy and sell shares with the standard market, limit, and loss orders for the basic instruments. These orders are all we need to trade!
One interesting feature is the ability to trade in fractional shares. Most Swiss brokers do not allow this. It could be interesting if you want to buy shares of costly stocks. But this is not common for ETFs.
The application has many advanced features:
Price alerts
Advanced reporting
Screeners for bonds
Margin monitors
Overall, FlowBank has more than enough features for trading. They have apps for both simple investors and active investors. It is great that they are trying to be easy to use for beginners.
FlowBank Fees
4/5
For passive investors, investing fees are very important. Therefore, we need to look at their fees.
There is no account management fee. However, there is a yearly custody fee of 0.10%. This fee is paid each quarter (0.025% per quarter). There is a minimum of 10 CHF per quarter (40 CHF minimum per year). And there is a maximum of 50 CHF per quarter (200 CHF maximum per year).
While 0.10% may seem like a lot, 40 CHF per year is not unreasonable for small portfolios. And with a maximum of 200 CHF per year, it will also be very little for large portfolios. This is a reasonable custody fee compared to some Swiss brokers. Therefore, I do not believe this custody fee will be an issue for most users.
Note that the custody fee will not apply to your banking assets, only to your trading assets (once they start their bank services).
They have two account types:
Classic, the default account
Platinum, once you reach 100'000 CHF in your account
The fees for stocks and ETFs are the same. These fees are different for each stock exchange and account type; for instance:
SIX (Switzerland): Free!
Euronext (Europe)

Classic: 0.15% with a minimum of 6.50 EUR
Platinum: 0.10% with a minimum of 6.50 EUR

NYSE (USA)

Classic: 0.15% with a minimum of 6.50 USD
Platinum: 0.10% with a minimum of 6.50 USD
The great thing here is that the minimums are low! These minimums mean you can trade in many ETFs with less than 7 CHF! And if you reach the platinum level, even the base price will be low.
On the other hand, there is no maximum. But even if you buy 20'000 CHF worth of shares, you will only pay 20 CHF with the platinum account. This is very low compared to other Swiss brokers.
FlowBank supports many more stock exchanges with similar prices. You can read more on their pricing page.
The commission will be 0.20% for bonds with a minimum of 50 CHF. It is not great. But most investors do not buy bonds directly anyway. Instead, they use bond ETFs that will be cheaper.
I will not detail other instruments since I do not recommend you use them anyway. But we are also interested in Forex conversions.
Forex is relatively expensive as well, with a 0.5% conversion fee. If you want to buy an ETF in USD, you will have to pay 0.5% for the conversion and then pay the commission fee on top of this fee. For a Swiss broker, this is relatively cheap.
Overall, these fees are great. For small operations, the small minimums make them very cheap. And large transactions should be OK with small percentages as well. And having free transactions on the Swiss stock exchanges is excellent as well!
Security
4.5/5
We can take a look at the security of FlowBank.
First, FlowBank is a licensed bank from FINMA and is a member of esisuisse (the Swiss deposit protection scheme). So, in case of bankruptcy, your cash is safe for up to 100'000 CHF.
Your stocks and investments are segregated from FlowBank's primary entity. Every broker does this segregation. And FlowBank support confirmed that all assets are segregated, and they use Credit Suisse as a custodian bank.
The applications of FlowBank seem technically secure. Creating an account requires uploading some official documents to verify your identity.
I have not found any information about data leaks or security breaches with FlowBank. But given that they are new, this does not weigh much in the balance.
Overall, the security of FlowBank seems alright. However, I wish they would talk more about it on the website.
Alternatives
In the future, Flowbank will be both a bank and a broker, but for now, we do not know enough about the bank account, so we will focus on brokerage services. We can quickly compare FlowBank with some alternative brokers.
FlowBank vs Swissquote
Best Swiss Broker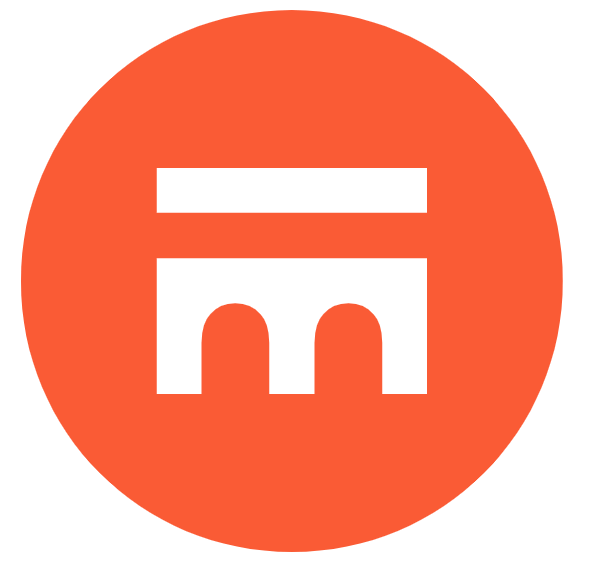 If we compare it against a Swiss broker like Swissquote, FlowBank is interesting in terms of fees. For both trading fees and currency conversion fees, FlowBank is significantly cheaper than Swissquote. They have the same custody fees.
Both brokers will be on the same order of fees for large operations. But for small operations, FlowBank can be significantly cheaper.
Both brokers have the same features, which is enough for passive investors.
The advantage of Swissquote is that they are well-established and have a good reputation. So, you must choose between the price and the trust of a well-known company.
If you want more information, you can read my review of Swissquote.
FlowBank vs Interactive Brokers
The best broker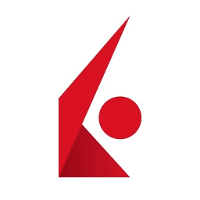 But if you want the cheapest broker, you could use a foreign broker. For instance, I am using Interactive Brokers. The fees of Interactive Brokers are significantly lower than FlowBank, especially for US markets and currency exchanges.
The only disadvantage of Interactive Brokers is not being a Swiss broker. But for many people, this does not matter.
If you want more info, read my Interactive Brokers review.
FlowBank FAQ
What is the minimum deposit for FlowBank?
There is no minimum deposit at FlowBank!
Does FlowBank have custody fees?
There is a yearly custody fee of 0.10%. This fee is paid quarterly, with a minimum of 10 CHF and a maximum of 50 CHF.
Does FlowBank have inactivity fees?
No, FlowBank does not have any inactivity fee.
FlowBank Summary
4/5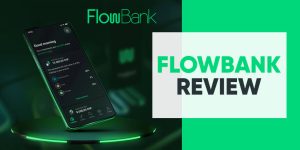 FlowBank is a Swiss bank that wants to make trading and banking simpler for everybody, at a low-cost.
Product Brand: FlowBank
FlowBank Pros
Let's summarize the main advantages of FlowBank:
Free transactions on the Swiss stock exchange
Very cheap transactions costs
Relatively cheap currency conversion fees
They are a licensed bank, so your money is secured for up to 100'000 CHF
Reasonable custody fees for all portfolios
Allow trading in fractional shares
Simple to get started with
Can trade on many platforms
They have a demo account to test the system
Very responsive customer support
FlowBank Cons
Let's summarize the main disadvantages of FlowBank:
They are very new to the market
We currently do not know anything about their bank offering
Conclusion
It is good to see new digital banks and products aiming to make the Swiss market cheaper. And I believe it is also good to try to make investing more straightforward for people. Most Swiss people are not investing and could profit from a simple investing app.
As a broker account, FlowBank is interesting. They have simple applications to trade that should make investors' life simpler. They also have very low minimums that should allow starting trading without too high fees. You can even invest in Swiss stocks and ETFs without fees! On top of that, they have very reasonable custody fees.
I have not yet compared FlowBank to all other Swiss brokers, but I will soon. It seems to me that FlowBank is a very serious contender against these other Swiss brokers. I think it is good to have some movements in this field.
If you want to start investing with a Swiss broker, FlowBank may be an interesting choice. If you need more options, you can look at my articles about the best Swiss Brokers. I will soon update it to include FlowBank.
In the future, FlowBank will offer banking features in addition to their investing features, but they currently only provide investing features. Once they do, I will review it again for their banking features and compare it with other banks.
If you do not mind using a foreign broker, I would still recommend using Interactive Brokers, as I do.
If you have tried FlowBank, I would be glad to hear your thoughts about them.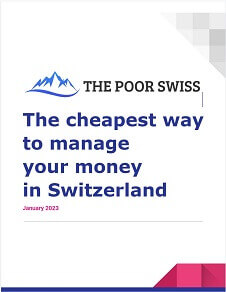 The best financial services for your money!
Download this e-book and optimize your finances and save money by using the best financial services available in Switzerland!
Download The FREE e-book