Trading 212 Review 2023 – Pros & Cons
|
Updated:
|
(Disclosure: Some of the links below may be affiliate links)
Trading 212 is a European broker that offers commission-free trading on many stock exchanges. Many of you have asked my opinion about this broker.
So, today, I review Trading 212 in-depth, with its fees, features, and security. By the end of the review, you will know whether Trading 212 is a good choice for you to invest with.
About Trading 212

| | |
| --- | --- |
| Custody Fees | 0 CHF |
| Inactivity Fees | 0 CHF |
| Buy Swiss ETF | 0 CHF |
| Buy American Stock | 0 CHF |
| Currency Exchange Fee | 0.15% |
| Languages | English, French, German, and Italian |
| Mobile Application | Yes |
| Web Application | Yes |
| Custodian Bank | Interactive Brokers |
| Established | 2012 |
| Headquarters | Bulgaria |
Trading 212

Trading 212 was established in Bulgaria in 2004. They later moved to England but kept their entity in Bulgaria. They now have several entities (UK, Bulgaria, and Cyprus).
The platform has been available for a while. However, Trading 212 only became well-known when it switched to commission-free pricing.
As of 2022, they claim about 1.5 million users, most created during the Gamestop saga. In two years, they went from 50'000 users to 1.5 million users. They had so many new customers that they had to halt onboarding to be able to handle everybody.
They also claim 14 million downloads of their mobile application.
Investing with Trading 212
3.5/5
Trading 212 offers two main types of accounts:
Invest: To invest in stocks and ETFs
 CFD: To invest in Contracts for Differences (CFDs)
In this review, I only focus on Trading 212 Invest. CFDs should be avoided at all times by the immense majority of investors. CFDs are derivatives and allow high leverage, and have very lax regulations. About 70% of people lose money with CFDs.
Unlike many brokers, you can only invest in stocks and ETFs, no other instruments. However, this is not a disadvantage since most people only need ETFs to invest passively.
Trading 212 gives you access to over 7000 stocks. This number may sound like a lot, but this comprises stocks and ETFs available in both accounts. They do not share how many stocks are available in the Trading 212 Invest account, but this is more limited. You can see the list of all stocks available.
I have two ETFs in my portfolio: Vanguard Total World (VT) and iShares Core SPI (CHSPI). Unfortunately, only CHSPI is available at Trading 212. So, I would have to settle for subpar ETFs at Trading 212 for VT. This lack of great ETFs is a disadvantage.
I understand the lack of US ETFs since these are not allowed for European investors. However, they are available for Swiss investors, but most brokers do not care enough to differentiate.
You can deposit money into your account with a bank transfer. They also support other methods such as credit cards or Paypal, but all other methods are expensive, so it is not worth it.
Interestingly, they properly support CHF. If your base account is CHF, you can wire CHF into your account. However, remember that if your base account is CHF, you need currency conversions to buy stocks in other currencies. It is essential for Swiss investors since they generally hold most of their investments in foreign currencies.
Overall, they have access to many things, but the choice of ETFs is quite limited. Maybe I am unlucky, but none of my ETFs seems available.
Fees
4/5
We should look at the fees of investing with Trading 212.
Buying stocks and ETFs is free with Trading 212. There is no commission when buying or selling stocks.
There is also no custody fee or inactivity fee. So, keeping up your account is free as well. All deposits by bank transfers are free as well.
On the other hand, if you buy a stock that is not in your base currency, you have to pay a 0.15% conversion fee. And you have to pay the same fee when you sell the stock. This fee makes currency conversions expensive with Trading 212. It is not the worst fee, but not the cheapest either.
So, if you only buy stocks in your local currency, you pay no fees with Trading 212.
However, be careful that commission-free trading often has hidden downsides.  We will see several of these downsides below.
How does Trading 212 make money?
3/5
We just said that the investors do not pay any money when using Trading 212, so how do they survive?
In 2021, Trading 212 reported 45 million GBP in profit. So, how do they generate money if they do not charge fees?
CFD trading is a very lucrative business, especially since this business is very poorly regulated. Indeed, they mainly make money out of CFDs. They have a large spread on CFDs and charge interest rates on the leverage overnight or during weekends.
On top of that, Trading 212 can lend your shares to other customers. So, they can profit from your shares, but this profit only comes to them, not you.
Overall, they do not make much money on the Invest accounts, but they make more money from CFD accounts.
Is Trading 212 technically secure?
4.5/5
We start with technical security. The technical security of your online accounts is fundamental.
Overall, technical security looks fine. Trading 212 offers a second factor of authentication for access to the account. I have not heard of any bad reports about the technical security of Trading 212.
Although it is not directly related to security, they had many issues with the influx of people during the Gamestop saga. They had significant failures. These failures are not worrying for the security of the data, but if they cannot handle too many users, it is worrying for the execution of trades.
Overall, they seem technically secure, but their infrastructure does not scale well with many issues.
Is Trading 212 safe?
3.5/5
It is important to look at how a broker is regulated and what would happen should the broker go bankrupt.
As mentioned before, Trading 212 has several entities. If you are a Swiss investor, you deal with the Cyprus entity, not the UK entity.
It is essential to mention that the reputation of the Cyprus regulation entity (CySEC) is quite alarming. It is considered corrupt and willing to close its eyes against fraud. I have no evidence of that, but I would prefer to deal with the UK entity regulated in the UK.
As for the protection of the assets, they should be safe. Interactive Brokers, one of the largest brokers, holds stocks.
On top, 20'000 EUR is guaranteed by European regulations. On top of that, Trading 212 has taken insurance with Lloyds from London that protects their customers up to 1'000'000 EUR. This is a massive amount of insurance for a broker, significantly higher than all other brokers I know.
As mentioned before, the company is reporting that they are highly profitable. It is also essential to look at the financial status of a company to see if it will be around for a while.
On paper, it appears that Trading 212 is safe for your assets. I would not necessarily rely on the 1M guarantee, but it is still good that they take this kind of insurance.
One big problem is that you cannot transfer your shares from your account to another broker. This impossibility to transfer is a red flag because reputable brokers handle this well. And this makes me worry that the shares are not well handled by Trading 212 if they cannot transfer them out.
Reputation
4/5
We should also consider the reputation of a broker in our review.
I have looked at the reviews on Trustpilot. They got a 4.6 score out of 5 stars. This score is quite impressive. It is difficult to believe they got such a good score, but let us give them the benefit of the doubt. However, this is not a perfect proxy for user reviews.
74% of the reviews are rated Excellent (5 stars). The good reviews mention several things repeatedly:
Easy to use for beginners
Good customer service
Good fees
On the other hand, 8% of the reviews are rated Bad (1 star). These reviews mention a few points:
Difficult to open an account (onboarding was halted for several months)
Some trades are not properly executed
High interest rates on CFDs
New fees are introduced without proper communication
There was also a considerable controversy during the Gamestop saga, where some users reported that Trading 212 sold their GME shares. Considering that most people using CFD do not know what they are doing, it may have simply been margin calls. However, there were many reports like this. We also must remember that there were many reviews like this for other brokers during the same period.
Overall, it looks like the reviews of Trading 212 are quite mixed. I have heard many bad stories that were quite visible. However, unhappy users are generally noisier than happy ones. And the reviews on TrustPilot are pretty good. This does not worry me too much.
Alternatives
There are many better alternatives to Trading 212.
First, I would recommend Interactive Brokers. They do not offer commission-free trading, but they have extremely low prices. But more importantly, they offer access to US ETFs and a wide range of investment products. The quality of the ETFs is more important than the price of the transaction costs for most investors. It is the broker I am using currently. You can read my IB review for more information.
DEGIRO is also an interesting option for Swiss investors. They give access to more or less the same instruments but are more established. They have more expensive fees, but their reputation makes up for that. I also have a review of DEGIRO.
Finally, if you prefer to remain in Switzerland, Swissquote is also an interesting alternative. They are significantly more expensive, but the security is considerably higher. Again, you can read my review of Swissquote for more information.
FAQ
Can Trading 212 lend your shares?
Yes, by default, Trading 212 can lend your shares to other investors.
Can you transfer your shares out of Trading 212?
No, for some reasons, Trading 212 never allowed transferring shares out of the platform.
Trading 212 Summary
3/5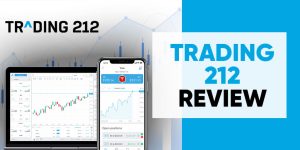 Trading is a broker from Bulgaria, later relocated to the United Kingdom. They have many users and claim to be very cheap.
Product Brand: Trading 212
Trading 212 Pros
Let's summarize the main advantages of Trading 212:
No transaction fees on stocks
You can wire CHF directly to your account
No account fees
Good customer reviews
Technical security looks okay
Trading 212 Cons
Let's summarize the main disadvantages of Trading 212:
A limited set of ETFs to invest into
Lend your shares by default
Expensive currency conversion fee
Encourages people to gamble with CFDs
Regulated in Cyprus
Cannot transfer shares out of the broker
Conclusion
Overall, Trading 212 is a legit broker that has interesting features. The commission-free trading of stocks is an exciting feature.
On the other hand, there are some significant issues. First, Trading 212 lends shares by default. Then, they do not offer access to every ETF. Also, they do not let users transfer shares out of the broker. Finally, they have had many problems with their recent growth. These issues make me think there are better alternatives out there.
I mentioned alternatives, but Interactive Brokers appears significantly better than Trading 212. DEGIRO is probably slightly safer than Trading 212 but also more expensive. You can read about the best brokers for a Swiss investor.
So, overall, I would not recommend using Trading 212. It is not enough to have free trading. And with a good broker, trading is cheap. So other factors become more critical.
What about you? What do you think about Trading 212?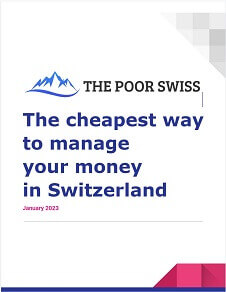 The best financial services for your money!
Download this e-book and optimize your finances and save money by using the best financial services available in Switzerland!
Download The FREE e-book