DEGIRO Review 2023: Pros and Cons
|
Updated:
|
(Disclosure: Some of the links below may be affiliate links)
It is time for a complete review of DEGIRO. I will go over all the advantages and disadvantages of DEGIRO.
DEGIRO is a great European broker with low fees. I have used their broker account for two years. And I want to bring you my unbiased review of this broker.
We will see the different account types and the detail of DEGIRO fees. I will also go over the fees of the broker as well as its limits. And we will end up with the pros and cons of this service.
So, should you use DEGIRO in 2023?
And remember: Investing involves the risk of loss. Always do your research before you invest and know why you invest and what you invest in.
About DEGIRO

| | |
| --- | --- |
| Custody Fees | 0% per year |
| Inactivity Fees | 0 CHF |
| Buy Swiss ETF | 3 EUR |
| Buy American Stock | 2 EUR |
| Currency Exchange Fee | 0.25% |
| Languages | English, French, German, and Italian |
| Mobile Application | Yes |
| Web Application | Yes |
| Custodian Bank | Flatex |
| Established | 2008 |
| Headquarters | Netherlands |
What is DEGIRO?
Great broker for Europe

DEGIRO
Everything you need to start investing in the stock market! Trade U.S. securities for as little as 2 EUR!
Pros:
Low prices

Many investing instruments
Start investing today
Get 100 CHF in fees reimbursed in your first month if you open an account before October 1st, 2023.
Before the review, what is DEGIRO?
DEGIRO was founded in 2008, so it is a pretty mature broker. Their headquarters are in the Netherlands. It only opened to the public in 2013 in the Netherlands. They started support for Switzerland in 2016. But they are now available in 18 different European countries.
Since its inception in 2008, they have been growing very fast. DEGIRO develops all its tools in-house. And they are now employing more than 200 people.
DEGIRO bases its business on four primary values:
Access to exchanges of the entire world
Low Fees
In-House development of their tools
Regulated Activities
Over time, they have been working on improving these four pillars. As a result, they are now one of the most popular brokers in Europe.
DEGIRO now has more than 2.5 million customers (in 2023). This number is an impressive result. They have doubled their customer base in less than two years. In 2020, they managed more than 24 million transactions. They are in excellent financial health.
What can you invest in?
When you choose a broker, it must give you access to all the investing instruments you need. For example, if you are a passive investor, you may only need access to Exchange Traded Funds (ETFs). But if you are a more sophisticated trader, you may want access to futures and other advanced instruments.
DEGIRO gives you access to a vast array of investing instruments.
First, you can invest in shares in 30 stock exchanges: 22 Stock Exchange in Europe, four in North America, and four in Asia and Oceania. They have access to the most important stock exchanges in the world.
For bonds, the choice is slightly more limited. You can trade in bonds from 6 European Stock Exchanges. These are the most prominent European Stock Exchanges.
You can trade Exchange Traded Funds (ETFs) in 19 different stock exchanges: 17 in Europe and 2 in Asia and Oceania. DEGIRO should give you access to the essential European ETFs.
Finally, you also have access to advanced instruments. You can trade futures in 14 different exchanges. And you can also trade options in 12 different stock exchanges.
Overall, DEGIRO offers access to an extensive range of investment products. This offer should satisfy every European Investor. For me, this is more than enough products for investors.
DEGIRO Account Types
DEGIRO has several account types: Basic, Active, Trader, and Day Trader.
We start with the Basic account. It is the default account and the most versatile. You have access to every feature except for leverage. And you have no extra fees or limitations compared to the other accounts.
Active, Trade, and Day Trade account types are similar to Basic, except you can access leverage. The leverage limitations are different for each account. The Basic account is more useful for most investors than the other three.
If you want all the details about the different DEGIRO Account Types, you should read their Profiles document. It contains all the information about the different account types. However, it is not very easy to understand.
Securities Lending risk with DEGIRO
One thing that is important to know is that with these accounts, DEGIRO can lend your shares to other investors.
When some investors are selling short, they sell shares they do not yet have. Therefore, somebody needs to lend shares. In this case (and a few others), DEGIRO will lend your shares to the other investor.
DEGIRO will guarantee the lending with collateral of 104% of the value of the shares. Moreover, the short seller will also need to meet margin requirements. However, there is minimal risk with this.
In the past, people uncomfortable with DEGIRO lending their shares could opt for the Custody account instead. The custody account meant more fees but not share lending. Unfortunately, DEGIRO removed the custody account in 2022.
I do not think there is considerable risk with securities lending. Your shares are not held directly by DEGIRO but by SPV, a separate legal entity. So if DEGIRO shutdowns very unexpectedly, you can still arrange to get back your shares from SPV. If nobody borrowed your shares, there would not be any issues regardless of your account type. If somebody borrowed your shares, you still have a right to them, and the borrower still has to give them back.
The collateral should cover your losses if the borrower cannot return the shares. If the borrower defaults at the same time as DEGIRO, then you will be in trouble. But this should be an infrequent event.
DEGIRO Fees
If we talk about DEGIRO, we need to talk about fees. They have been getting a lot of clients because of their very low fees. Starting in May 2023, fees have changed. I have already updated the article to use the new fees.
DEGIRO fees are different from country to country. However, they are not very significant differences. As an example, I will take the fees for Swiss investors.
Contrary to most other brokers, the prices for ETFs differ from those for stocks. So, we will look at them separately. Also, DEGIRO makes a difference between the fee they charge and the fee of the external party (the stock exchange). So, I will show them separately, but the total is what matters to investors.
We should start with stocks. The price you will pay for stocks will depend on the exchange you are using. Here are some examples:
Switzerland: 5 CHF + 1 CHF
United States: 1 EUR + 1 EUR
France, Germany, Italy: 3.9 EUR + 1 EUR
Hong Kong: 5 EUR + 1 EUR
All these prices are low. But if you are a passive investor like me, you are probably more interested in Exchange Traded Funds (ETFs). So, we also look at the price to trade ETF:
Overall, the prices are good. But I wish they would clarify them, not trying to hide the extra 1 EUR service fee on each transaction.
And there is something even better with DEGIRO: You can trade some ETFs with lower transaction costs! Every month, you can make one trade (buy or sell) for one of the Core ETFs. If you make another trade in the same direction for the same ETF during the same month, it will also be free. You will significantly reduce your fees if your portfolio is mostly in free ETFs.
It is essential to remember that only the transaction costs are waived on the Core ETFs. The service fee still applies. So, Core ETFs are not free. They cost 1 EUR instead of 3 EUR.
If you buy an ETF (or a stock) not in your account currency, you will pay fees on the currency exchange. By default (Auto FX Trader), you will pay 0.25% of the transaction value. You can also opt for manual exchanges. In that case, you will pay 10 EUR + 0.25%. For most investors, there is no point in making manual trades with DEGIRO. So, the manual fee is what matters.
These foreign currency fees are not particularly cheap. However, they are already twice cheaper as the cheapest Swiss broker. Remember that this fee is due in both directions (buy and sell).
The final fee is a connectivity fee for each stock exchange you use. This fee is 2.5 EUR per year per stock exchange. The stock exchange for your home country will be free (SIX for Swiss investors).
Overall, DEGIRO fees are low. You will not find another European broker with such low prices!
On the other hand, there are three things I do not like about their fees. First, the currency exchange fee is too high. As soon as you start making large trades, it will be significantly higher than the transaction fees.
The other thing I do not like about these fees is their prices differ from country to country. I wish they would unify their pricing system.
If you want more details, you can consult DEGIRO Fees for Switzerland.
Is DEGIRO technically secure?
You want your broker account to be technically secure. I have not heard of any security breach at DEGIRO. It is a good sign because there have been many breaches of many online services over the years.
The other thing you want is Two Factor Authentication (2FA). It is imperative to secure your account. And DEGIRO offers it. So, from a technical security point of view, everything is in order.
What if DEGIRO went bankrupt?
You also want to protect your assets from the broker itself. If DEGIRO goes bankrupt, you want to keep access to your shares. None of your shares are held directly by DEGIRO. They are all held by a separate legal entity (SPV). It means there is complete asset segregation. And this is a great thing.
If DEGIRO goes bankrupt, your assets are safe inside SPV. And if something bad happens with the segregation, you get 20'000 EUR protection by the German Investor Compensation Scheme.
Your cash is stored in a separate bank account, so it should also be safe. In case of bankruptcy, you get a protection of 100'000 EUR.
I mentioned securities lending before. Securities lending on DEGIRO will only incur a real risk if both DEGIRO and the borrower go bankrupt simultaneously. It is an improbable event. But there is still this risk that you may want to take into account.
DEGIRO Reputation
The reputation of a broker is essential. You do not want to store your hard-earned money with an untrustworthy broker.
DEGIRO has won many awards since its creation. At the time of this writing, they have won more than 90 international awards.
The press is generally praising them as a great broker in Europe. They have received many positive reviews from the media.
But what do the users say about DEGIRO? It is often more important than the press. On TrustPilot, there are more than 2000 reviews about DEGIRO. Out of these reviews, DEGIRO got a 3.6 score out of five 5. It is a good score but could be improved.
When we read the positive comments, we see that people like the platform's low fees and simplicity. They also mention that the platform improves very quickly.
On the other hand, there are also some negative comments. 26% of the comments give a score of 1 out of 5. Here are some of the complaints of the users:
Poor customer service. This one comes up a lot in the negative comments.
Slow bank transfers to and from DEGIRO.
Low amount of research available on stocks.
People are losing access to their accounts while moving to another country.
You have to take some of the comments with a grain of salt. Indeed a lot of people do not even read the fees before trading. Then they are surprised by a charge they did not know about. Do not make the same mistake! You always need to do your research.
I never had any issues with customer service. It is pretty fast in Switzerland, both by email and by phone. But I did not have to use it a lot. And I would not be surprised if it was not good in Europe. Companies growing very fast can often not keep up with customer service.
As for the bank transfers, I would have to agree on that one. It is pretty slow. But since I do a transfer once a month, I do not care about that.
And for research, I never needed any research since I do my research myself. And you do not need fundamentals for an ETF anyway.
And finally, for people losing their accounts, this is due to regulations. They need to keep regulated to avoid trouble. They probably could handle it better, indeed. But they have to do it.
It still concerns me to have 26% of Bad reviews. However, most are on customer service, and some are from people who do not research. So, I do not think it is a blocker. But there are brokers with a better reputation than DEGIRO out there.
My experience with DEGIRO
It is time to talk about my own experience with DEGIRO.  I have used them for almost two years.
Overall, I am satisfied with my usage of DEGIRO. It is very straightforward to use. When I started using this broker, I was a total beginner in investing. I feel like DEGIRO is a good broker for beginners. They are straightforward to use, and their fees are entirely acceptable.
On the other hand, it is way too complicated to change bank accounts. I do not understand the limitation of only accepting one bank account. But changing bank accounts should be at least faster. When I changed bank accounts, I had to contact support, transfer from my new account, and wait for them to acknowledge it. It took more than a week to change my bank account. It is too long.
Finally, the last issue I have with DEGIRO is their handling of the United States Exchange Traded Funds. In early 2019, DEGIRO stopped offering access to ETFs from the United States. That was because some new regulations (FinIA/FinSA) would only let Swiss investors invest in certain funds.
However, in 2019, Swiss investors still had access to these funds. But DEGIRO did it earlier than the law required. And my biggest issue is that they did it without any communication. One day, I could not purchase more of my ETFs. And I had to contact support to understand why. They should have emailed every Swiss investor to let them know about that.
The lack of US ETFs is the only reason I switched to Interactive Brokers (more info on my review of IB).
We can also look at my experience with the different process steps: account creation, web application, and mobile application.
Account Creation
Creating an account at DEGIRO is a straightforward process.
You have to go to the website, click on Open An Account, and they will guide you through the process. You will need to scan your ID to prove your residency. It is also when you will have to choose your account type. Selecting an account type is crucial since you cannot change it later.
Once you have filled in all the necessary information, you must transfer some money to your account. DEGIRO will only activate your account once the money is there. You can use an instant deposit for free during the activation. Like this, you can create an account in a few minutes.
Creating an account on DEGIRO is simple. I do not think it could be any simpler. I dislike only one thing: you cannot change the account type.
If you want even more information, I have an article on how to create a DEGIRO account.
Trade with DEGIRO web Application
I like the fact that DEGIRO also has a web application. I am old-school and prefer web applications.
The web application is straightforward to use. It is not the prettiest thing in the world, though. And several of the reports are simplistic. It would need some polishing, but it gets the jobs done.
From the web application, you can do everything:
Buy and sell shares
See your portfolio results
See information about a stock or position
See general information about the market
Manage your account
The web application could give more information on the shares and the portfolio. Some better statistics and graphs on my returns would be great.
One thing I would like to see in the DEGIRO application is more transparency in fees. For instance, you cannot see how much you have paid for currency transaction fees. For each transaction, there should be a breakdown of all the fees incurred.
For more details, read my article on how to buy ETF with DEGIRO.
Trade with DEGIRO Mobile Application
DEGIRO also has a mobile application.
You can do most things from the mobile application. There are just a few things that you cannot do to manage your account. But overall, this should not block you.
The one thing that is done well on the mobile application is that it is easy to use. It is a great thing, especially for beginner investors.
However, the mobile application is not great. The views are not very well optimized and could show much more information. Some features are also a bit difficult to find out. For instance, you must touch the daily results to get the total results. It took me several months to find out (by mistake!).
I also feel like it is not well thought out together. Some of the views do not match other views. Keep in mind that I dislike mobile applications in general. So I may be biased. But this mobile application could profit from some extra work.
And the last thing I do not like about the mobile application is that a five-digit password can unlock it. For me, this is not enough! You should need a full password for this.
DEGIRO Pros
We can recap the main advantages of DEGIRO.
The first obvious advantage is the low fees. DEGIRO is one of the cheapest European brokers. It is an important fact. And this is what they are building for their entire business. You can save a lot of money by trading with them.
And the fact that you can trade one ETF cheaper every month is also a great thing in favor of DEGIRO. If you take this into account when you build your portfolio, you can significantly reduce your overall fees.
A great thing about DEGIRO is that it is straightforward to use. I never had any issue trading on the web or mobile applications. It is essential if you are starting to invest. You do not want a significant barrier to invest in.
Another good advantage is that they offer mobile and web interfaces. Nowadays, some brokers only offer one of these. I much prefer trading on my computer than on my phone. But it is great to be able to access my stocks from my phone as well.
DEGIRO is a fast-growing broker. It has been profitable for several quarters in a row. They are adding new clients very quickly to their platform. In 2019, they had more than 450'000 clients and processed more than 50 billion euros in transactions. They are still adding tools and new features to their platform. I think this is an excellent sign of a healthy broker.
DEGIRO Cons
We also need to list the main disadvantages of DEGIRO.
I am not a big fan that, by default, DEGIRO lends shares of their customer. I realize this is one of the ways they keep the fees very low. However, this should be an option for the customer, not the default option. The risks are not significant with this process. But there are still some risks. Therefore, it should not be the default option.
Another issue is the lack of transparency. For instance, DEGIRO advertises free US stock trading, but there is always a footnote saying they have a 1 EUR handling fee for each transaction. They should advertise for low fees rather than free with a footnote.
For me, the biggest con of DEGIRO is their lack of access to United States ETF. Since 2019, DEGIRO has stopped offering access to these ETFs because of the future laws preventing brokers from providing these products in Europe. Nevertheless, this limitation is only a disadvantage for Swiss investors, not European investors.
They also change their fees very often. Between 2021 and 2023, they added fees three times. And every time, it was for adding fees, never removing them. Several things used to be free but are not anymore.
Finally, DEGIRO should communicate better sometimes. When they stopped offering access to US ETF, they did not communicate. They stopped the ability to purchase them. Most investors had to find out for themselves why. It is stupid. And the same thing happened when their bank in Switzerland had an issue for several days: no communication.
Alternatives
It is essential to compare DEGIRO with some alternatives.
DEGIRO vs Interactive Brokers
The best broker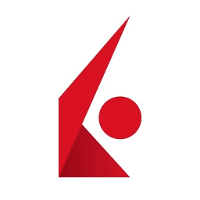 I am currently using Interactive Brokers as my main broker. So, we can compare DEGIRO and Interactive Brokers (IB).
From the features point of view, they both have more than enough features to start investing in the stock market. They both give you access to many investing instruments.
Regarding usability, DEGIRO is slightly easier to use than IB. But once you are used to the few functions from IB that you need, it also becomes easy.
IB has a huge advantage for Swiss investors: IB gives you access to US ETFs, the most efficient ETFs available. DEGIRO stopped offering this access a while ago. It does not make much difference for European investors since they cannot legally access these ETFs.
As far as fees are concerned, they are both very affordable. The main difference is in currency conversion fees. If you need to convert a significant amount of currency, IB will be significantly cheaper than DEGIRO.
IB leads the way for safety and security by providing up to 500'000 USD in protection against 20'000 EUR for DEGIRO. Also, DEGIRO will lend your shares by default, and IB will not. Finally, I find IB more professional than DEGIRO in their execution of trades.
Overall, Interactive Brokers is better than DEGIRO, especially for Swiss investors. For European investors, the difference is slight, and they may appreciate that DEGIRO comes from the EU while IB comes from the US.
DEGIRO vs Swissquote
Best Swiss Broker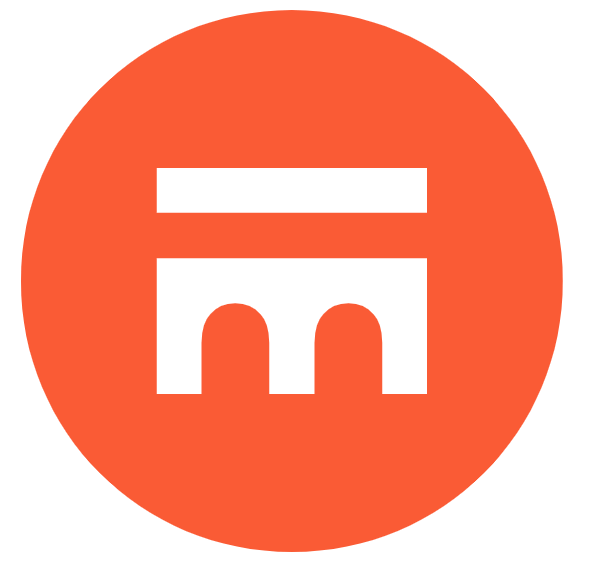 Many Swiss investors prefer using a Swiss broker rather than a foreign broker. A Swiss broker presents the advantage of keeping the money in Switzerland and making it easier to work through regulations if something goes wrong.
In that case, we should shortly compare DEGIRO and Swissquote.
Swissquote is the most famous Swiss broker. So, for many Swiss investors, this presents a significant advantage.
On the other hand, Swissquote will be significantly more expensive than DEGIRO. The transaction fees are considerably higher, and you must pay the Swiss stamp duty.
Both brokers have all the necessary features for most investors. And they both have different apps that you can use to trade.
One other advantage of Swissquote is that they have higher regulations. They also have a better reputation, and I would say they are more professional in their execution.
Overall, both brokers are pretty good. If you prefer a Swiss broker, go with Swissquote. If you do not mind a foreign broker, choose DEGIRO or Swissquote.
FAQ
Is DEGIRO good for beginners?
Yes, it is a good broker for beginners. It has low fees, and it is straightforward to use. It also offers a wide range of investments, more than enough for beginners.
Is DEGIRO safe for your shares?
Yes. DEGIRO has a robust security model. Assets are held by a secondary legal entity (SPV). And lending of securities is always guaranteed by collateral.
Is DEGIRO good for European investors?
Yes, DEGIRO is a good broker for European Investors. It offers access to a wide range of investments for very low prices.
What happens if DEGIRO goes bankrupt?
Since a separate legal entity holds your assets, you should still be entitled to your assets. You will be able to transfer them to another broker.
Summary
DEGIRO is a good broker from the Netherlands. It offers a vast range of investments at an affordable price.
Product Brand: DEGIRO
DEGIRO Pros
Let's summarize the main advantages of DEGIRO:
Relatively low fees
You can trade one ETF cheaper every month
Straightforward to use
Mobile and a web interface
DEGIRO Cons
Let's summarize the main disadvantages of DEGIRO:
DEGIRO lends the shares of their customer
Transparency is not optimal
DEGIRO does not offer access to US ETFs
DEGIRO has poor communication
DEGIRO increases its fees regularly
Conclusion
Great broker for Europe

DEGIRO
Everything you need to start investing in the stock market! Trade U.S. securities for as little as 2 EUR!
Pros:
Low prices

Many investing instruments
Start investing today
Get 100 CHF in fees reimbursed in your first month if you open an account before October 1st, 2023.
DEGIRO is an excellent broker with low fees. It provides several interfaces that are very easy to use. Because of that, I believe DEGIRO is among the best brokers for European Investors.
Of course, not everything is great. DEGIRO's customer service is not always top-notch, and its communication is terrible. Also, their applications are not as good as they could be.
But, overall, I still believe that DEGIRO is a good broker for European investors.
For Swiss investors, DEGIRO is a good choice. However, it is not necessarily the ideal choice, in my opinion. Indeed, DEGIRO lacks access to US ETFs. But if you want to invest with a European broker, DEGIRO is a great choice. If you want to use other ETFs, I recommend going with Interactive Brokers.
Have you ever used DEGIRO? What did you think of it?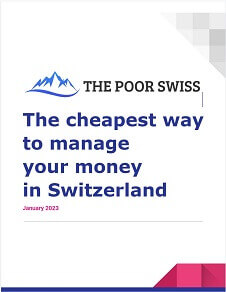 The best financial services for your money!
Download this e-book and optimize your finances and save money by using the best financial services available in Switzerland!
Download The FREE e-book