Yes, yet another post about credit card :) This one is going to be about the Revolut credit card.
Three weeks ago, I tried to find the best credit card in Switzerland. And last week, I studied another credit card, the TCS Travel Mastercard Gold, with 1% cash back. At this point, I found out that foreign exchange fees were costing me more than the annual fee on the card.
In my first review of my options for Switzerland, I already took a look at Revolut. They offer prepaid credit cards with free foreign exchange transactions! I did not want to consider it because there were a few problems. In this post, I am going to come back to these problems. I finally decided to order a Revolut credit card! And I found out a process to top up a Revolut card for free in Switzerland!
Revolut Credit Card
Revolut is a company from the United Kingdom. They are pretty young, they started in 2015. They do not have a real credit card. But they offer a prepaid credit card. Both MasterCard and Visa are available. Which is almost the same for most usages. You can use it on the internet and you can even withdraw money at an ATM. They offer two types of cards:
Virtual Debit Card: You can generate it in your Revolut account. You can use it online with its number.
Physical Card: You can order a physical debit card for a small fee.
But the most important thing with Revolut is that foreign exchange transaction is free! There are no foreign exchange fees! Since I spend around 5000 CHF in foreign currencies every year. My new credit card will bill me 1.5% of this amount. Which is 75 CHF per year. If I use Revolut card for all my foreign spending, I will save 75 CHF per year.
Why did you not order it directly?
Mainly because it is not as convenient as a credit card. You need to top up the card before you use it. Revolut has a CHF IBAN. But it is not in a Swiss bank. Therefore, you cannot top it up for free directly from your bank. In fact, there are some banks from which you can transfer for free Revolut. You have to select that the fees will be paid by the beneficiary. But my bank does not offer such an option.
Why did you change your mind?
In fact, there is a way to top it up for free using another card as an intermediary. And I realized that I was being lazy for not wanting to top it up. Let's see how to top it up for free now!
How to top up Revolut for free
Since Revolut card is a prepaid debit card, you need to top it up. If you do not have any money on your card, you cannot use it. You have several choices to top it up:
A debit card: Free!
A credit card: Large fee from Revolut
A bank transfer: The fees depend on your bank
Of course, using option 2 should be avoided at all costs. There is no point in spending more money than what you will save in foreign exchange fees. If you already have a Mastercard debit card or Visa debit card, you should definitely use option 1. Until recently, I did not have one. So I was stuck with option 3. Unfortunately, Revolut does not offer a CHF bank account that is in Switzerland. Therefore, if you want to transfer money to Revolut from your bank account, you need to pay a fee! Unless your bank allows making the beneficiary pay for the fees. But my bank does not have such an option.
So basically, if you are in Switzerland, you are stuck with option 1. You need a debit card to top up Revolut for free! If you do not have one, you need to find one with two properties. You should be able to top it up for free. And you should be able to use it to top Revolut for free as well. It is not easy to find one that is fulfilling these conditions. Fortunately, there is TransferWise coming to the rescue.
Top up Revolut card for free using TransferWise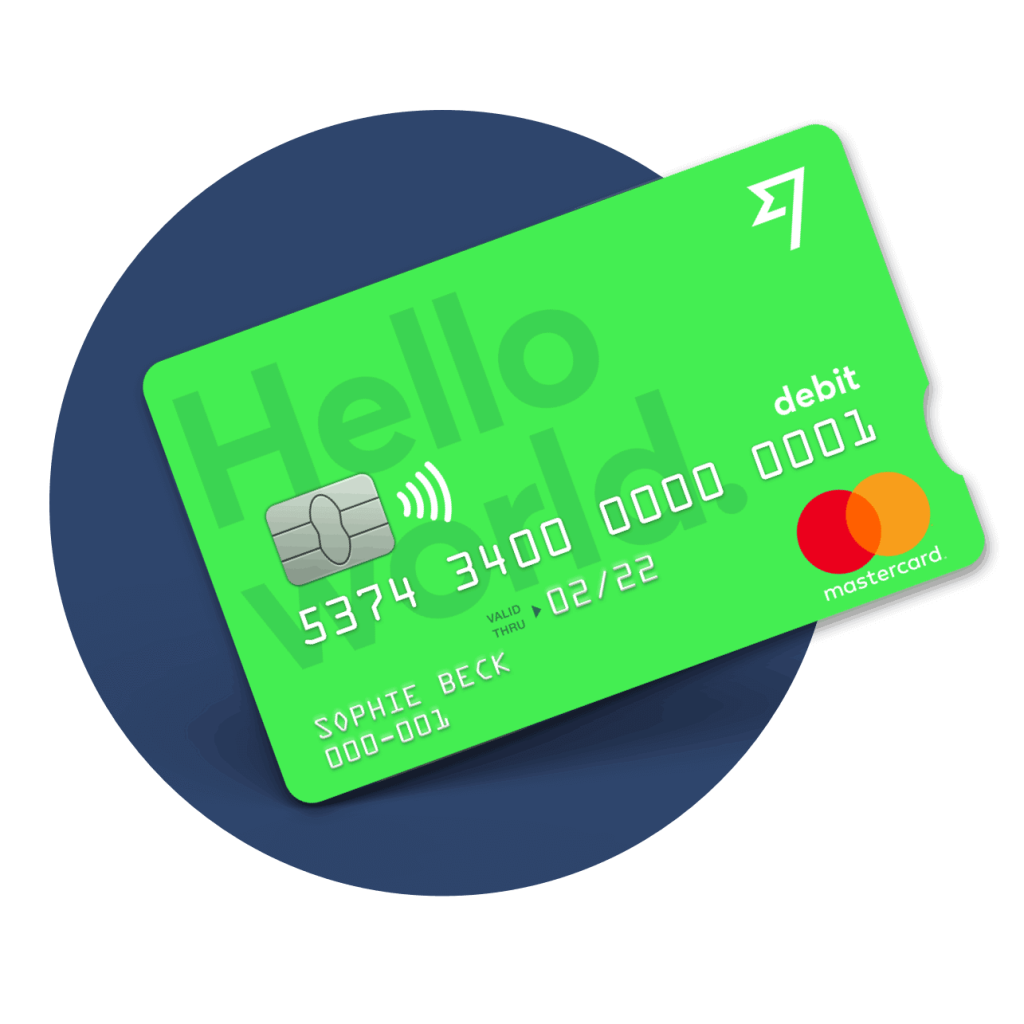 TransferWise is an Estonian company. They provide international transfers at very low rates! In the beginning, in 2011, they only started with offering a system for a multi-currency account. With this, you could get paid in the UK and spend your money in Estonia. And do not pay too much fees! In 2017, they added a debit card to their offer. The TransferWise Borderless Card. This is what is interesting for us!
Indeed, you can have a TransferWise Borderless card for free! And you can top it up for free too! So what you do is transfer money to your TransferWise card and then transfer it again to your Revolut card. It is not as simple as it would ideally be, but it works well. I tested this technique and I did not get charged a single CHF of fees!
You need to start by creating a TransferWise Borderless account. You will have to transfer some money to it. Then, you will create a Revolut account. And finally, you can transfer money from your bank (or credit card) to TransferWise. And then from TransferWise to Revolut.
Order TransferWise Borderless Card
The first thing you need to do is to apply for a Borderless Card. For this, go to TransferWise. Then, you have several ways to register:
Use the Register button on the top right
Use the claim your discount button on the right
Select Get a Borderless account on the menu
Click on the Debit Card tab and click on Order a card
It is a bit of a mess, but in the end, all these options will do the same thing ;)
The procedure to create an account is fairly standard. You will need to fill a lot of information. You will need to scan your ID (or driving license or passport) to verify your identity. And you will need to top up at least 20 CHF to validate your account. You can use a credit card to top it up for free and instantly. After all this is done, you can order a Borderless card. The card will arrive by mail after a few days. In my case, it arrived in three days. Since it comes by air mail, this is pretty fast. And nothing here cost any money. Everything is free. You will now have a Borderless Mastercard debit card for free!
You could use your TransferWise card in place of your Revolut card. However, they are more fees with TransferWise than with Revolut. Even if it stays very reasonable, we want to minimize them!
Sign up for Revolut
Now you are ready to sign up for Revolut. You have to install the application on your smartphone. There is no way around it. This is great for most people. But for people like me who dislike phone, it is not perfect. Nevertheless, it is pretty easy. You can go to Revolut site to get a direct link to the application to download. You can also search for Revolut in your phone application store (Google Play or App Store probably).
Once it is installed, you can go through the registration process. It is very similar to the registration of TransferWise. You will have to enter standard information about yourself. You will also have to scan your ID. At some point, for authentication, you will have to top up Revolut. You can use your TransferWise card now to top it up. And this will be free!
Once this is done, you can either start using a virtual card or order a physical card. If you order a physical card, you will have to pay 6.99 CHF for the delivery. It is a bit sad that you have to pay for this since it was free for TransferWise. But it is still a very fair price. And this should be the only time you pay anything to Revolut. My card arrived quite quickly, 4 working days I think.
You can now use the following method to charge Revolut for free:
Transfer money from your bank account to TransferWise IBAN
Transfer money from your TransferWise debit card to Revolut using the mobile application
Now, you will have money on your Revolut card. And you can start shopping in foreign currencies without any fees!
Conclusion
I think I am now settled for my credit card system. I should soon receive my Cumulus Mastercard. It has no annual fees and a 0.33% cash back bonus. You can read about it in my comparison of Swiss credit cards. Then, I now a Revolut Visa debit card. I already used it to pay for SiteGround hosting in EUR. And I used it already to pay for Amazon books in EUR. I plan to use it as much as possible on all foreign currency transactions. This will bring my cost down to zero normally. And I should be able to enjoy the bonus of my Cumulus Mastercard.
Did you ever try a Revolut card? Which credit card do you use?