Wise vs Revolut: Which Is Best in 2023?
|
Updated:
|
(Disclosure: Some of the links below may be affiliate links)
Wise and Revolut offer similar services. They are both offering cheap money transfers in many different currencies. How can you decide between both services?
I currently use neither of these cards, but I have used both. And many readers are asking me which they should use. Today, I answer the question: Which is better between Wise and Revolut?
Both companies will help you save money on foreign currency exchanges. However, they are still different in their fees and their offers. They both have some pros and cons. And that is what we go over in this article.
For this comparison, I only review personal accounts, not business ones. Both Wise and Revolut offer accounts for businesses. But this is out of the scope of this article. So, we will compare Wise vs Revolut. Which should you use?
Wise (formerly TransferWise)
Wise is a private company based in the United Kingdom. It was launched in 2011 under the name TransferWise. It is a money transfer service. From your Wise account, you can transfer money to any other user in almost any currency. You can also transfer money to a bank account. You can use money from your account with the Borderless MasterCard.
The main focus of Wise is on people working abroad. These people can receive a salary in a currency different than the country they are living in. Wise can help them save a lot of money on fees.
Wise has been profitable since 2017 and has more than four million users. It has about one thousand employees all over the world. Their services are available in Europe and the United States.
For more information, I have a full review of Wise.
Revolut
Revolut is a private company based in the United Kingdom. It was launched in 2015. They offer money transfer services. You can transfer money from your account to other users or bank accounts. You can do transfers in almost any currency. You can use your money in your account with the Revolut MasterCard.
They also offer virtual cards that you can use on the Internet. They also have started providing access to cryptocurrencies.
The original focus of Revolut was for people traveling abroad. By using their cards in another country, these travelers must pay hefty fees. Revolut can save them a lot of money.
Revolut announced that it had about four million users in 2019. They have about 600 employees all over the world. In the beginning, Revolut was only available in Europe. But since 2020, they are also available in the United States. And they will probably increase their coverage in the years to come.
I have been using Revolut for a while now. You can learn more about it in my full review of Revolut.
Availability
Winner: Wise
Both services are very well supported in Europe.
However, Revolut is available mainly in Europe. Overall, Revolut is available in 32 European countries. They are already available in Australia. And since 2020, they are available in the United States as well.
On the other hand, Wise is available in more than 50 countries, including the United States. It makes Wise generally more popular since they have more coverage from the U.S. Also, you can use Wise in many Asian countries (Indonesia, for instance). At the same time, Revolut is absent from these countries.
Revolut supports 140 currencies, while Wise only supports 96 currencies. But, Revolut only lets you hold money in 24 currencies in your account. On the other hand, Wise allows you to hold money in 50 currencies!
So, Wise can hold more currencies. If you are traveling to a lot of countries, this could make a difference. But this is not a significant difference for me.
Money Transfer Service
Draw
Both companies focus on money transfer as their primary service. They both offer a debit card that you can use everywhere. You can charge your debit card from your bank account. You can then use it as a physical card or online. In both cases, you can also withdraw money from your debit card.
Both Wise and Revolut offer a way to do money transfers from one account to another or another bank account. Generally, people believe that Wise is a bit faster in executing payments. However, my transfers with Revolut have always been swift. Revolut has always been faster than my bank account.
With both accounts, you can also receive money in many currencies.
Both services have both a mobile application and a web portal. The web portals are quite similar in usability. However, I think that the mobile application of Revolut is better than Wise's.
As for the cards themselves, Revolut offers a Mastercard and a Maestro, while Wise only offers a Mastercard. The offer of a Maestro is a good point in favor of Revolut. It can be convenient to get a Maestro card in Switzerland. But it is not critical anymore.
So, for money transfer services, Revolut and Wise are a tie!
Other services
Winner: Revolut
Wise is very focused on the single service of transferring money at a low cost between bank accounts or between Wise accounts.
On the other hand, Revolut has many features. For instance, they started offering cryptocurrencies in 2018. That means you can hold cryptocurrencies in your account. On the other hand, this is not a free service.
Indeed, you will pay a 1.5% fee for each buy or sell of cryptocurrencies. And you cannot get your cryptocurrencies out of your Revolut account. For instance, you cannot move them into your cryptocurrency wallet. So this is not a replacement for other cryptocurrency exchanges.
Revolut also started offering insurance for several things. And they also have Vaults, a system with which you can round purchases and save spare cash. And they have many budgeting capabilities in the mobile application. Moreover, Revolut has a banking license. It means they could become a bank in the future.
Being able to pay from a smartphone is good news for many people! Recently, Revolut started working with Google Pay and Apple Pay. So you can use your smartphone directly to pay with your Revolut card. But this only matters if you want to use this feature.
Finally, Revolut offers three different accounts:
Standard. It is the free account I am focusing on in this article.
Premium. This account costs 6.99 EUR per month. It adds to the Standard account with priority support, higher withdrawal, no more monthly limits, and several forms of insurance.
Metal. This account costs 12.99 EUR per month. This account adds to the Premium account a concierge service and 0.1% cashback on European purchases and 1% cashback abroad.
I do not see an advantage in having Premium or Metal accounts. It seems like most people will have enough with the Standard account.
So, when comparing Wise vs Revolut, Revolut has many more features than Wise. However, I am not sure these features will appeal to everybody. I think it is good that Wise focuses on doing one single thing very well rather than trying to do everything at once. Having more features does not mean it is better if you do not use them.
Limits – Wise vs Revolut
Winner: Revolut
Both services have different limits. For my usage, I never hit any of the limits. But if you plan to rely heavily on either Wise or Revolut, you need to be aware of these limits.
Wise has a small default limit on each operation. But you can change the default from the mobile application. So I talk about the maximum limits you can set. Also, Wise has different limits for European and U.S. customers.
We will start with European customers.  European customers can withdraw 1000 GBP per withdrawal, 1500 GBP per day, and 4000 GBP per month. They can purchase for a maximum of  10'000 GBP per day or 30'000 GBP per month for online purchases. U.S. customers have smaller limits. They can withdraw 1000 USD per day and 4000 USD per month. And they can pay online for 2000 USD per day and 10'000 USD per month.
Revolut has a more straightforward system for limits. Indeed, you can withdraw a maximum of 3000 GBP per day. And you can transfer a lot of money with Revolut. The daily limit on Revolut is 100'000 GBP. And the weekly limit is 250'000 GBP.
Revolut has much higher limits than Wise. Moreover, their system is much simpler. However, for most users, the limits of Wise should be more than sufficient.
Money transfer prices
Draw
What is most impressive with these two services is their prices.
Standard credit cards make you pay a substantial fee for foreign currency exchanges. It is typically between 1.5% and 2.5% on each amount. Both Wise and Revolut are significantly cheaper than that! Saving money is their primary purpose. Price is the thing I am looking the most into to compare these two services.
On Wise, transfers are not free. You will need to pay between 0.3 and 0.7% fee on each transfer, depending on the currency pair you are converting money from. They are using a very complicated pricing system.
On the other hand, Revolut offers transfers for free! It is valid for each currency pair. However, there is a limit of 1000£ (GBP) per month. Once you reach this limit, you will have to pay a 0.5% fee on each transfer.
Moreover, you will have to pay an extra 1.0% fee for each transfer on the weekend. And some currencies like Russian Roubles (RUB) and Thai Baht are more expensive, with a 1% fee during the week and 2% during the weekend.
As a side note, you can use one of the premium accounts of Revolut to increase the monthly limit for free transfers. This could be worth it if you plan to convert a large amount of money.
Wise is better than Revolut for guaranteeing the amount the recipient will receive from a bank transfer. Wise has local accounts for all their currencies. And they will use that to guarantee the amount received by the recipient.
For instance, if you send Mexican Pesos from the U.K., you will know exactly how much they will receive. Your money will go from one TW account to another first. And then, it will make a local payment to the recipient's bank account. Revolut does not have such a guarantee. It means you could lose some money because of the fees.
Now, there are some complicated examples of transfers that are not free. For instance, with Revolut, you are only allowed one SWIFT transfer outside the SEPA region. After this, they will cost you 4 USD. Unfortunately, this is very poorly documented. In practice, you should be fine, but it is useful to know that these situations can happen.
Example of fees
We can run a few examples of exchanges to compare Wise and Revolut. I take Wise Borderless Card as an example. The prices differ if you send money from the app or use the card. If you want all the details, you can use the Wise pricing system.
| Amount | From | To | Wise | Revolut | Revolut Weekend |
| --- | --- | --- | --- | --- | --- |
| 1000 | CHF | EUR | 4.84 CHF | 0 CHF | 10 CHF |
| 5000 | CHF | EUR | 21.97 CHF | 25 CHF | 75 CHF |
| 10000 | CHF | EUR | 43.37 CHF | 50 CHF | 150 CHF |
| 1000 | EUR | USD | 5.14 EUR | 0 CHF | 10 EUR |
| 5000 | EUR | USD | 21.47 EUR | 25 CHF | 75 EUR |
| 1000 | CHF | RUB | 11.26 CHF | 10 CHF | 20 CHF |
| 5000 | CHF | RUB | 46.15 CHF | 75 CHF | 125 CHF |
Since Revolut increased its fees in June 2020, the results favor Wise more than Revolut!
Revolut is cheaper for small amounts (less than 1250 CHF per month).
Wise is always better during the weekend
Wise is much better for large amounts
Wise is much better for special currencies
So, with a small amount converted per month, Revolut is still interesting. Otherwise, Wise is much better!
If you want the best fees in every case, you will have to use both cards:
Revolut for small transfers in standard currencies
Wise for exotic currencies transfers
Wise for big transfers
Wise during the weekends
If you enter several of these categories, you will need both a Revolut and a Wise. It will be the most optimal combination to reduce the fees.
So, both solutions have their advantages and disadvantages. You need to know the fees to minimize them.
Reputation – Revolut vs Wise
Winner: Wise
We can also compare the reputation of these two services.
There has been some recent controversy about Revolut. If you follow financial news, you probably have heard some of them.
Since its creation, Revolut has had many issues with its employees. Or rather, employees had many problems with Revolut! Indeed, they have a significant turnover. And several prior employees have reported a lot of unpaid work and extreme work conditions.
Of course, these are only rumors. Revolut never confirmed them. I do not know the truth behind these allegations. But this does not help Revolut's reputation. Indeed, there is generally some truth behind such claims.
In early 2019, the news reported that thousands of suspicious transactions were allowed through the Revolut system. They showed that Revolut switched off their screening system. We do not know why Revolut did not activate the system. After the news, Revolut reactivated the system. But this is worrisome.
Shortly after this event, the Chief Financial Officer (CFO) of Revolut stepped down, increasing the controversy and conjectures around Revolut. He said he stepped down because Revolut was becoming too big too fast and could not handle all these changes.
There are also rumors of another kind about Revolut. Many people believe that they have strong ties to the Kremlin. But I have never read any facts about this. It is generally only based on the fact that the founder is Russian. I would not worry too much about that.
Also, I have heard about many people having issues with their accounts and losing some money, even in Switzerland. Now, I do not know if these people did everything right. But this is still worrying.
On the other hand, there has not been much controversy about Wise. Overall, Wise has a much better reputation than Revolut.
I am not worried enough about all this information to stop using Revolut. Many companies go through something like this when they grow up. Moreover, some of the news have debatable sources. However, this is still something I would worry about if I were to transfer a lot of money through Revolut.
I currently would not trust Revolut with more than a few thousand dollars.
User Reviews – Wise vs Revolut
Draw
Finally, we can also look at actual user reviews for both companies. I use Trustpilot as a reference (in January 2020). Trustpilot is generally the place that has the most high-quality reviews for such services.
Wise gets a score of 4.6 out of 5 on Trustpilot. It is an excellent score! 86% of people are reviewing Wise as Excellent and 8% as Great. On the other hand, 2% think it is average, 1% think it is poor, and 3% think it is bad!
If we look at the bad reviews for Wise, we can see recurring themes:
Bad experience with customer support
Transfers took longer than expected
Accounts were disabled for apparently no reason
Then, Revolut also gets a score of 4.6 out of 5 on Trustpilot. Once again, this is an excellent score. 79% of people say it is excellent, and 12% say it is great. On the contrary, 2% say it is average, 1% say it is poor, while 6% say it is bad.
Looking at the negative reviews for Revolut, we can also see some recurring themes:
Bad experience with customer service
Accounts have been disabled for apparently no reason
Extra fee on some transfers
Given that they have the same score, Revolut and Wise have the same good ratings by users! We can see the same recurring themes in negative reviews for both companies. But they have many great views, and their scores are excellent. Reviews are much better than I thought. It is because negative feedback is often louder than positive ones.
Wise vs Revolut Summary
Winner: Wise
To finish this comparison, here is a summary of the primary comparison points between the two services.
Pros:

Good reputation

Support many currencies

Good fees

Excellent transfer speed

Pros:

Great fees

Great to pay abroad

High limits

Cons:

No free transfers

Poor mobile application

Few withdrawals

Cons:

Expensive during the weekend

Bad reputation

Few withdrawals

Poor customer service
Pros:
Good reputation

Support many currencies

Good fees

Excellent transfer speed
Cons:
No free transfers

Poor mobile application

Few withdrawals
Pros:
Great fees

Great to pay abroad

High limits
Cons:
Expensive during the weekend

Bad reputation

Few withdrawals

Poor customer service
Overall, we can see that both services have excellent things to offer.
Wise has more advantages than Revolut. From a pure money point of view, Revolut is superior. But, since their increase in fees, they are only advantageous when transferring low amounts of money.
Here are the main differences between Revolut and Wise :
Revolut is free during the week, while Wise always has fees
Revolut is only free for the first 1000 GBP per month
Wise support more currencies
Wise is available in more countries than Revolut
Wise is profitable. Revolut is not
Revolut has more features on mobile
Wise has a much better reputation
Alternatives
Revolut is not the only digital banking services available. In fact, there has been many new digital bank accounts these last few years.
Revolut and Wise vs Neon
Best App to Pay, Save and Invest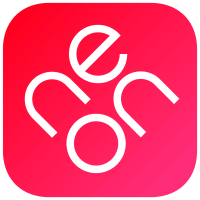 Neon
All the services you need to pay, save and invest, in a neat package, with extremely good prices!
Use the poorswiss code to receive 10CHF!
Pros:
Pay abroad for free

Invest with great fees
Use the poorswiss code
Read my review
For instance, Neon is a Swiss digital bank account with many advantages like Revolut and Wise. For instance, you can pay abroad for free without limits (other than your balance). You can also send money in foreign currencies at a fair rate. However, international transfers are more expensive with Neon than with Revolut and Wise.
On the other hand, you will not be able to store multiple currencies in your Neon account, only CHF.
With Neon, your money will be insured for up to 100'00 CHF. And you also have the advantage of storing your money in a reputable Swiss bank.
So, if you only need to pay abroad and in foreign currencies for free, Neon is probably a better fit than Revolut and Wise. But if you need multiple currencies and international transfers, Wise or Revolut are probably good for you.
You can read more in my Neon Review.
FAQ
Is Revolut cheaper than Wise?
Sometimes, yes!
Wise is never free since you pay a fee of 0.3% of your transaction. On the other hand, Revolut is generally free for most currency pairs. Revolut is more expensive than Wise during the weekend and for some currency pairs. So you need to compare each currency pair.
Is Revolut better than Wise?
It depends on the situation. For small amounts of money, Revolut is better than Wise. But overall, Wise has a much better reputation and lower fees for larger transfers.
Conclusion
When comparing Wise vs Revolut, I prefer Wise over Revolut. The main reason is more about reputation and the company itself. The fact that it is profitable could say that it will last longer than Revolut. But Revolut could come around!
On the other hand, Revolut has one big advantage over Wise: For small amounts of money, Revolut can be free! So, you can still use them if you will not convert more than 1250 CHF monthly. But be careful not to hold too much money in your account.
However, since Revolut increased its fees in June 2020, you can only convert small monthly amounts (maximum of 1000 GBP) per month. And transactions during the weekend have become expensive.
As such, I would be more cautious if I deposited a lot of money into my accounts. I never have more than 500 CHF on my Revolut account. Revolut is a young company that still has to transition from a Fintech startup into a big finance company.
Whether you use Wise or Revolut, such a travel card could be an essential part of your credit card strategy. Indeed, saving on currency exchange fees is the single thing that will save you the most money on your card fees!
If you are in Switzerland: a great alternative is to use the Swiss bank Neon. They have fewer features, but they also offer free purchases abroad with their Mastercard. And most people would prefer to have a local bank for the extra security of regulations.
However, nothing prevents you from using two different cards. As I pointed out earlier, you will need both cards to minimize the fees to a maximum. For instance, you could use Revolut for most currencies and Wise for exotic currencies.
I would advise being careful before depositing too much money in any of these two services in both cases. I believe you should primarily use them for currency exchanges.
And do not forget: do not use either Wise or Revolut for your default currency! Indeed, you need to use your local payment card for that. That way, you will accumulate some cashback. These two services are only good for money transfers involving two different currencies.
What about you? Do you prefer Wise or Revolut?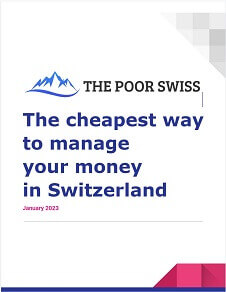 The best financial services for your money!
Download this e-book and optimize your finances and save money by using the best financial services available in Switzerland!
Download The FREE e-book