Wise Review 2023 – Pros & Cons
|
Updated:
|
(Disclosure: Some of the links below may be affiliate links)
Wise (formerly TransferWise) is a British financial technology company. They provide many financial services but are primarily known for their affordable currency exchange services.
You can use Wise to send money to other people in many different currencies, with excellent prices. You can also use your Wise card to pay abroad cheaply. But you can also use it as a bank account and hold many currencies.
But how good is it? Should you use Wise? We must find out the advantages and disadvantages of Wise.
About Wise

| | |
| --- | --- |
| Monthly fee | 0 CHF |
| Users | 15'000'000 |
| Card | Mastercard Debit |
| Currencies | CHF and more than 20 |
| Currency exchange fee | 0.4%-0.8% |
| Top-up CHF | Free with Swiss IBAN |
| Languages | English, French, German, and Italian |
| Other features | N/A |
| Depositor protection | 0 CHF |
| Established | 2011 |
| Headquarters | London, United Kingdom |
Wise
Wise is a private company based in London, United Kingdom. They already launched in 2011, making it one of the earliest fintech companies. They started under TransferWise and changed their name to Wise in early 2021.
They started by offering money transfer services at good prices for conversions between currencies. But now, you can also hold different currencies in your account and receive money directly.
In 2019, they had more than 6 million customers. In 2021, more than 10 million customers used Wise. Wise customers hold more than 3 billion GBP in Wise. Their services are available in many countries like the US and most of Europe. The most impressive number is that people transfer more than 5 billion GBP monthly using Wise.
In July 2021, they went public on the stock market after a long-awaited IPO.
Features
The main feature of Wise is its multi-currency account. This account used to be called Borderless, but it was renamed to a multi-currency account. Wise also has a Business bank account. But I will focus on the personal bank account in this review.
The principal feature of this account is to hold up to 56 different currencies in your account. So, you can pay in these currencies, but you also keep money in these currencies. So, for instance, if you receive money in EUR, you can keep it and use it if you go shopping in France. This is great since it gives a lot of flexibility.
And talking about receiving money, you can get local account numbers in 10 currencies. You will get a personal EUR IBAN or a USD routing and account number. Personal accounts are a great feature since people can send you money directly to these accounts in your name.
Unfortunately, you cannot get a local personal Swiss IBAN. Except for actual Swiss banks, I do not know any service providing personal CH IBAN.
On the other hand, they have a CH IBAN to top up your account for free. Therefore, you can send money from your bank account to your Wise account for free!
Another great feature of Wise is the ability to send money to accounts in 80 countries!
When you send or spend money, the system is smart enough to use the money you already have in the proper currency. And if you do not have it, it will be converted automatically.
And sending money is also very fast. Wise achieves this by having local bank accounts in many countries. So, when you send money from one country to another, they go quickly over the different bank accounts from Wise. All these bank accounts allow them to cut intermediaries. This has the double effect of faster and cheaper transfers.
With your account, you can also get a Mastercard Debit card. This card is great if you want to travel with your account or get some cash. All the payments with this card will work the same way as sending money or paying online. It will first use your balance in that currency or convert it automatically for you.
As you would expect, you can use your Wise account to pay with Google Pay, Samsung Pay, and Apple Pay. So you can easily pay with your phone.
They even started a feature to have a virtual Visa card. Virtual cards mean you can have several (up to 3) cards that only live in your account. You can use it online or with Google Pay / Apple Pay. This is great for security. You can create a new card, pay online on a site you do not entirely trust (or are testing for the first time), and then delete or freeze the card. This is an excellent feature!
A virtual card is also a good way not to have a physical plastic card. Your card lives on your phone! And these virtual cards work just like the standard physical card from Wise.
Overall, Wise has plenty of interesting features. You should have all that you need with them. These features are great for going with your local bank account or replacing your local bank account if Wise supports your local banking system.
Fees
The main advantage of Wise is to be much cheaper than traditional banks. So, we need to pay special attention to their pricing. I will take the fees in GBP. You will pay fees in your local currencies if you have another account. These fees will be converted and rounded in your local currencies. So, they are more or less the same in any country.
Having a Wise account is free. You can hold all currencies, get local IBAN or account numbers in many countries, and all that for free!
If you hold more than 15'000 EUR in your account, you will pay a 0.40% fee on your assets. So, it is not recommended to keep a lot of money in your Wise account.
Adding money to your account is free if you send a currency your account can hold. Otherwise, you will pay currency conversion fees. Receiving money in your account is also free, except for wire transfers in USD (they cost 7.50 USD).
If you want a Wise debit card, you must pay 5 GBP once. But there will be no yearly fee. Spending money with the card is free as long as you already have the money in the correct currency. Otherwise, you must pay currency conversion fees (keep reading for details).
You can even withdraw money with the card. You can get 2 ATM withdrawals monthly, with a maximum of 200 GBP monthly. If you make more withdrawals, you will pay 0.50 GBP per withdrawal. And if you withdraw more than 200GBP, you will pay a 1.75% fee on the withdrawal amount. So, I recommend not withdrawing too much since this is expensive with Wise.
What costs money with Wise is a currency conversion. Unfortunately, they have a complicated pricing system. For each conversion, you will pay fixed and variable fees. The variable fee is a percentage of the amount. For conversions inside your account, only the variable fee will apply. But sending money, even without currency conversion, will cost you a fixed fee.
Unfortunately, they do not have a table for all the fixed and variable fees. It seems like they are changing pretty regularly. Fortunately, they offer a fee calculator.
Here are a few examples as of July 2021:
Sending 1000 EUR to someone in GBP: 0.50 + 4.08 = 4.58 EUR fee
Sending 2000 CHF to someone in USD: 1.09 + 8.56 = 9.65 CHF fee
Sending 10'000 USD to someone in INR: 6.28 + 52.69 = 58.97 USD fee
In general, you will pay between 0.40% and 0.80%. This fee is quite affordable. When you compare Swiss banks that will charge between 1% and 2% even for popular currency pairs, you can save money with Wise.
But there are some cases where the variable fee is significantly more expensive. For instance, converting from AED (United Arab Emirates Dirham) to USD would cost 3.46% in variable fees. This fee is very expensive. So, do not assume that everything is cheap with Wise.
Overall, Wise fees are fair. Wise is not free like some competitors, but they are low and very stable. Also, the base rate is extremely good at the interbank rate. So, they will have excellent currency conversions!
Is Wise safe?
If you will put any amount of money into financial services, it is essential to understand if your money is safe. We are principally interested in what would happen if Wise went bankrupt.
Before, it is essential to note that Wise has been profitable for four years. This is an excellent result for a relatively young company. It is important because many fintech companies, like Revolut, are not profitable. And their profit is growing quickly.
Wise is not a bank. Therefore, they cannot hold your money directly. They are required to deposit the money of their users in financial institutions. It also means that money is not insured with deposit protection. For instance, if a bank is bankrupt in Switzerland, you get protection for 100'00 CHF. You will not get this kind of protection with TransferWise.
However, Wise safeguards the funds of its users. It means that all the user deposits are in specific bank accounts, separate from the business bank accounts of Wise. And in bankruptcy, creditors would not have any claim to the money.
In each country, the money is held in different banks. Wise is diversifying over several banks. But they also invest customer money in government bonds. From a risk point of view, this should not make too much difference for customers since governments are quite safe in most countries. However, this may take longer to get back the money in case of bankruptcy.
For instance, UK customers' funds are deposited in cash in 6 different banks in 3 countries. And 52.68% (as of June 2021) is invested in government bonds in the UK and the US.
Overall, I believe that having money on Wise accounts is safe. There is some level of risk (there always is), but it is acceptable.
User reviews
Finally, we see what users are thinking of Wise.
We start with the reviews of Wise on TrustPilot. There are more than 120'000 reviews now, with an average score of 4.6. This score is excellent! 85% of the users rated Wise as Excellent (5 stars). And only 4% are rating it as Bad (1 star).
The positive reviews are mostly talking about:
Good execution speeds of the transfers
Good transparency of the transfer fees
Easy to use system
Good customer service
On the other hand, the negative reviews are complaining about:
Issues with deactivated accounts and having to verify accounts regularly
Some transfers have been slower than expected
Overall, the bad reviews are not very concerning. However, the account deactivations are a bit worrying. It is a well-known fact that TransferWise deactivates many accounts. If you violate the terms of use, they will deactivate the account and generally won't share the reason with you. Normally, they should return the money to you as fast as possible. But it seems that returning the money takes longer than it should.
We can also look at the reviews of the App on Google Play. There are more than 125K reviews, with an average score of 4.4. Positive reviews are mostly about transfer speeds and exchange rates. Negative reviews are mostly complaining about recent changes to the app. There are also more reviews about account deactivations and transfers that take too long.
Finally, we look at the reviews of the App on Apple Store. There are only about 21K reviews here, with an average of 4.7, another excellent result. Again, the positive reviews are about good support, fast and cheap transfers, and an easy-to-use app. And most negative reviews are about account deactivations.
Overall, most users seem to be extremely happy with Wise. The quick and cheap transfers are what users are mostly happy about.
On the other hand, they seem to have an issue with account deactivations. Either they should make it more transparent or return the money faster. But in the current state, it is still worrying, even if it concerns only very few people.
Alternatives
We should quickly compare Wise with some alternatives.
Wise vs Neon
Best App to Pay, Save and Invest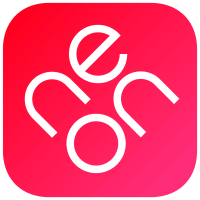 Neon
All the services you need to pay, save and invest, in a neat package, with extremely good prices!
Use the poorswiss code to receive 10CHF!
Pros:
Pay abroad for free

Invest with great fees
Use the poorswiss code
Read my review
Neon offers some similar services to Wise.
With Neon, you can pay for free in foreign currencies. This will be more expensive with Wise. However, Neon provides the Mastercard exchange rate, while Wise offers the interbank exchange rate. So, the difference will not be huge.
Also, transfers in another currency will be more expensive with Neon since Neon uses Wise and adds a small extra fee.
Neon is a Swiss bank regulated in Switzeralnd, while Wise is regulated in the UK.
Finally, Wise is a multi-currency account, while Neon only lets you hold one currency (Swiss Francs).
Overall, for Switzerland, Neon is a great alternative to Wise. However, for Europe, Wise is more interesting.
Wise vs Revolut
Wise and Revolut offer very similar services in Europe.
You will find them quite similar if you use them to pay abroad. However, the fees are slightly different. Revolut is free for the first 1250 CHF per month during the week. After that, the fees will vary. On the other hand, Wise always has fees. So, for small amounts during the week, Revolut will be cheaper, but Wise is more interesting for higher amounts.
Wise also has support for more currencies and countries than Revolut.
Revolut is trying to be the new super-app in Europe. Therefore, they added many features to their app. This makes the app quite bloated if you do not need any of these features. Wise, on the other hand, is quite focused on its core business.
If you want to learn more, read my detailed comparison of Revolut vs Wise.
Wise FAQ
Is Wise free?
Holding a Wise account is free, however many operations like converting currency are not free.
What exchange rate does Wise offer?
Wise uses the interbank exchange rate.
Wise Summary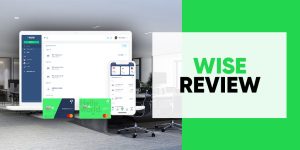 Wise offers an excellent debit card with very low fees for currency exchange.
Product Brand: Wise
Wise Pros
Let's summarize the main advantages of Wise:
Excellent currency conversion rate
Can hold many different currencies in your account
Can pay abroad at affordable prices
Can transfer money to other accounts in other currencies at very fair prices
Can hold more than 50 currencies in your account
Can get local accounts in 10 different currencies
Can do operations on the website and mobile
No account management fees
Great transparency for the way they hold money
Can create up to 3 virtual Visa cards
Excellent customer reviews
Wise Cons
Let's summarize the main disadvantages of Wise:
Complicated pricing system
Some of the currency conversions can be expensive
Minimal free withdrawals
Expensive withdrawals after the free withdrawals
No personal local IBAN for Switzerland
A worrying amount of accounts are deactivated
Conclusion
Overall, I quite like Wise. They have an excellent reputation and allow you to transfer money in other currencies at excellent prices. Paying abroad with their card is also a great way to avoid high fees.
If you have to transfer money in different currencies regularly, Wise is the best account to do that. When we compare it with Swiss bank accounts, the difference is enormous!
And, if you travel a lot or live in many countries over time, a Wise account could be a great help.
Since you have no personal CH IBAN, this is not a good candidate for your local Swiss bank. You will still need a good swiss bank account.
For spending abroad, there are other awesome alternatives. For instance, Neon will give you free payments abroad. But it will still beat your bank credit card by a long shot.
If you are wondering how this compares with Revolut, I have compared Wise vs Revolut.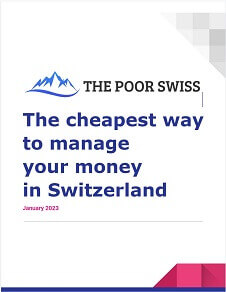 The best financial services for your money!
Download this e-book and optimize your finances and save money by using the best financial services available in Switzerland!
Download The FREE e-book