(Disclosure: Some of the links below may be affiliate links)
Until recently, I was using PostFinance as my primary bank. I was quite satisfied with it. But then, they increased their fee significantly.
These new fees made me wonder what the best bank in Switzerland is? And especially, what do I look for in a bank? Most banks in Switzerland offer the same level of service. So the most important thing to look at is their prices.
So, I started looking at several banks and Migros Bank in particular. So, in this article, I am going to share my detailed review of Migros Bank.
Migros Bank – Almost free

Migros bank is the bank of the Migros grocery shop. It is an old bank. It was founded 60 years ago, in 1958. Since I already am a customer of Migros and I shop there as well, I feel confident about this bank.
Since they are an official bank, your assets will be insured up to 100'000 CHF in case of bankruptcy.
Migros Bank has an excellent reputation in Switzerland. They are serving more than 800'000 customers in Switzerland. This high number of customers makes them one of the biggest banks in Switzerland per number of customers.
So, let's see in detail what is Migros Bank about.
Migros Bank Fees
My main reason for looking for a new bank was to look for a free bank.
So for me, the fees of a bank are the most important criteria. Since all bank accounts in Switzerland have a zero interest rate, it is essential to look at the fees.
The most significant advantage of Migros Bank is they do not have any management fees. As long as you have at least 7500 CHF with them, the monthly management fee is waived. For most people, this should be perfectly fine since you can keep your emergency fund there.
Another advantage of the bank is that the Debit Card is free. Migros Bank is the only bank with the BCV to have a free debit card. Most debit cards in Switzerland cost 30 CHF per year. I do not plan to use the credit card from Migros since I already have the best credit card in Switzerland.
Unfortunately, Migros Bank is not entirely free. There are a few fees. You will pay 0.20 CHF for each incoming payment. You can avoid this by moving some of the payments to a secondary account. But, it should not be an issue for most people.
You will also have to pay 0.30 CHF for each SEPA transfer in Europe. You can probably negate this by using Revolut, TransferWise, or Neon.
The other fee is the withdrawal fee for ATMs other than Migros ATM:
2 CHF for each withdrawal in CHF in Switzerland
4 CHF for each withdrawal in EUR in Switzerland
5 CHF for each withdrawal abroad
However, this should not be a big issue for several reasons.
You can withdraw money in each Migros Bank, Migros Shops, Migrolino, and Migrol stations. So, there are a lot of withdrawal points all over Switzerland. It should be more than enough to withdraw money when you need it.
You do not often need cash. In most cases, you can pay with your credit card or your debit. Using your credit card will be free and will give you some cash back. And using the debit card in Switzerland will be free as well.
So, you will probably not have to bother with these fees. However, I will probably have to withdraw money once a year if something does not go well. I estimate this will be 2 CHF used per year.
There are other fees for payment abroad. But this is not an issue since I will also use my Revolut account for this.
Given all this, Migros Bank is currently the cheapest Brick and Mortar bank in Switzerland.
Migros Bank Features
We can also look at the features offered by the standard accounts at Migros Bank.
As mentioned before, the Migros Bank account comes with a Maestro card. It is a good thing since it is still sometimes necessary to use a Maestro card in Switzerland. And the card comes for free, which is also good.
With Migros Bank, you will be able to do many operations in the Migros Bank offices. And you will also be able to do some operations in Migros shops.
But most people will use the banking of Migros Bank to do most operations. The ebanking application from Migros Bank can be used on Apple phones and tablets, Android phones and tablets, and on Mac and Windows.
This mobile application takes a different approach to security than most other applications. Indeed, you will need to install this application on at least two devices. You will often need the second device to validate some transactions from your account.
I do not like the Migros Bank application. It is slow, and I have had many issues. Moreover, it is a pain to have to install it on two devices. I would have preferred online e-banking like most banks. I do not want to install a banking application on my desktop computer.
However, the application has all the features you will need:
Make money transfers
Scan paper bills
Pay ebills
Pay with Google Pay
So, if you do not have to use it too often, the Migros application will do everything you will need.
Migros Bank vs Neon
Great Swiss Digital Bank
Neon
Neon is the best digital bank in Switzerland. And it is free!
Use the F9YMGT code to receive 10CHF for free!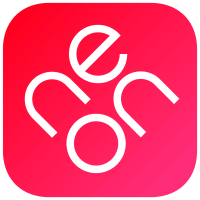 Neon is a great digital bank from Switzerland. They offer a very attractive bank account.
The main difference between Neon and Migros Bank is that Neon is an entirely digital bank. On the other hand, Migros Bank has offices, and you can get help from people directly.
If you use it correctly, Neon is entirely free. But Migros bank has some fees. And Neon mobile application is significantly better than the one from Migros.
And Neon has some extra features that Migros Bank does not have:
Purchases abroad with the Neon card are free
International money transfers are cheaper with Neon thanks to their partnership with TransferWise.
On the other hand, Migros Bank has significantly higher limits than Neon. So, for your main account, it could be better if you have to do some more substantial transactions.
If you want more details, I have an entire review of Neon.
Migros Bank vs PostFinance
PostFinance was my previous bank before I changed to Migros Bank.
The main issue with PostFinance is that you have to pay 5 CHF in management fees every month. They only waive this fee is if you invest more than 25'000 CHF in their products. But PostFinance products are not great, so it is not a great way to waive the fee.
So, the main advantage of Migros against PostFinance is that you can get it almost free if you keep 7500 CHF in your account.
Other than that, both banks have about the same features and fees. There is nothing exceptional about any of these two banks. They are standard banks. PostFinance has one advantage in that its mobile application is better than the one from Migros.
So, overall, Migros is significantly better since they have the same features but significantly cheaper.
Migros Bank Pros
Let's summarize the advantages of Migros Bank:
Free management of your account if you have more than 7500 CHF
Good customer service
Offers a free Maestro card
Can withdraw cash for free in many places
Support for Google Pay
Support for eBills
Migros Bank Cons
Let's summarize the disadvantages of Migros Bank:
Poor mobile applications for e-banking
Need to keep 7500 CHF on the account at all times
Cheapest digital bank
Great Swiss Digital Bank
Neon
Neon is the best digital bank in Switzerland. And it is free!
Use the F9YMGT code to receive 10CHF for free!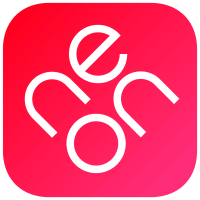 Now, you could save more money by opting for a digital bank instead of a brick and mortar bank. There is one solid digital contender: Neon. Neon is a fully-digital bank account. You only have an account on your phone. It is a model a bit similar to the model of Revolut but limited to Switzerland (and much safer).
Neon is a recent offer and was the first fully digital bank in Switzerland. They are entirely free if you use them properly (not too many withdrawals). And they offer free payments abroad.
For more information, I have a review of Neon.
Conclusion
When my previous bank (PostFinance) raised its fees from 0 to 60 CHF per year, I had to transfer to a new bank. I did not want to pay more for no new advantages. It means I had to research the cheapest bank in Switzerland.
After some research, I found out that Migros Bank is now the best Brick and Mortar Bank in Switzerland. I will only pay around 8 CHF per year at Migros bank.
The management fees of Migros Bank are waived if you keep more than 7500 CHF on your account. Since my emergency fund is bigger than that, it is perfectly fine for me to keep this cash.
I have now been using Migros Bank for about two years. Overall, I am quite happy with their services. They offer an excellent service at a reasonable price. The only thing I dislike about them is their mobile application. They are late to the mobile application game.
Before I changed to Migros Bank, I have been a customer of PostFinance for more than 14 years. I would prefer to stay with them since it is a lot of work to switch banks. However, I do not see why I would have to pay more fees for the same service. So I will do this entirely emotionlessly and chose the smart way about it!
If you prefer digital banks, you can get a free digital bank account. For instance, you could go with Neon. This bank account is entirely free!
If you want to learn how to change bank accounts, I have a guide on how to switch to a new bank.
What do you think about the new fees? Which bank do you use? Do you plan to leave PostFinance because of this?