PostFinance Bank Review 2023 – Pros & Cons
|
Updated:
|
(Disclosure: Some of the links below may be affiliate links)
PostFinance is the bank of the Swiss Post. It is one of the largest banks in Switzerland. But is it any good?
I answer this question in this article. I will look into the bank services of PostFinance in detail and see the advantages and disadvantages of this bank. They have changed many things recently with their banking packages and how they handle negative interest rates. I include all these changes in my review.
By the end of the article, you will know whether you should use PostFinance.
About PostFinance Bank

| | |
| --- | --- |
| Monthly fee | 5 CHF |
| Users | 4'000'000 |
| Card | Mastercard Debit |
| Currencies | CHF |
| Withdrawals in Switzerland | Free at PF ATMs, 2 CHF at other |
| Withdrawals abroad | 5 CHF |
| Languages | English, French, German, and Italian |
| Custody bank | PostFinance |
| Depositor protection | 100'000 CHF |
| Established | 1906 |
| Headquarters | Bern, Switzerland |
PostFinance

PostFinance is the financial entity of the Swiss Post. It was founded in 1906, making it a very mature bank. As of 2021, it is the fifth-largest retail bank in the country. In 2020, the bank managed 123 billion CHF in customer assets and had about 4.2 million customers. It is interesting to note that the bank has been losing customers for several years. It already had 4.2 million customers in 2011 and almost 5 million at its peak in 2016.
PostFinance offers many services:
Savings and checking accounts
Vested benefits and third pillar accounts
Investment funds
Trading on the stock market with PostFinance E-Trading
In this article, we will only focus on the banking services of PostFinance, not on their other features.
Currently, PostFinance is not allowed to grant mortgages and loans. Instead, they only offer mortgages via third parties. However, in 2021, the Federal Council announced that they were looking at privatizing PostFinance to enter the credit market. So, this lack of mortgages may change in the future.
I used PostFinance myself for many years until they introduced new fees in 2018, and I moved to Migros Bank after that. Before that, my experience was mostly positive with them.
Banking features
We should look at the features PostFinance offers for bank accounts.
You can access your account from the e-banking web application or one of the mobile applications on Android or iPhone. And since PostFinance is a traditional bank, you can also do operations at their offices. From the application, you can do everything you expect from a bank account:
See your balance and transactions
Pay your bills
Transfer money to other accounts
Pay e-bills
As of July 2021, PostFinance will offer new banking packages and convert existing customers to these packages. So, we will focus on these banking packages in this article. There are two banking packages:
The features are the same between the two packages, but the fees differ, as we will see in the next section.
You get a private account in CHF or EUR with your banking package. Historically, this card was unique (not a Mastercard, Visa, or Maestro). But since 2022, PostFinance has delivered a Mastercard Debit card. A Mastercard is good because you can use it everywhere.
With the package, you also get a savings account.
You can also use PostFinance with Google Pay and Apple Pay to pay from your phone! And you can also use PostFinance with TWINT. That way, you will not even need a physical card to shop!
So, overall, PostFinance will have more than enough features for your banking needs.
Banking fees
We should now take a look at fees for the banking packages.
You can do the basic operations for free:
Send money to and from your account
Pay your bills
Pay your e-bills
Pay with your card in shops
If you want to withdraw money, you can withdraw for free at any PostFinance ATM (or in PostFinance offices). But if you withdraw at any other ATM, you must pay 2 CHF per withdrawal and 5 CHF if you withdraw money abroad.
If you want paper documents, you will pay 5 CHF. Even though I have not been using paper documents in many years, I think this is excessively expensive.
On top of that, you will pay an account management fee for each of the packages:
Smart will cost 5 CHF per month
SmartPlus will cost 12 CHF per month
SmartPlus has only two real advantages over Smart:
You get free withdrawals at any ATM in Switzerland
You get free withdrawals abroad
Also, you get a 50 CHF discount on PostFinance credit cards. However, this is not an advantage since better and free credit cards are available.
So, overall, unless you withdraw a lot of money at other ATMs, the SmartPlus account does not make sense. I would even argue that the SmartPlus package does not make sense. Paying 7 CHF monthly more for free withdrawals is a colossal ripoff. I do not understand their banking packages. So, in any case, I would strongly advise against the SmartPlus package. It is just way too expensive for its value.
5 CHF per month is relatively reasonable for the Smart banking package. However, there are better and free bank accounts available in Switzerland that will have other advantages as well!
There is one way you can get lower fees: by investing your money with PostFinance. For example, if you have 25'000 invested with PostFinance (e-trading, funds, or third pillar), you will get 5 CHF per month out of your bill. So, the Smart account will be free, while the SmartPlus will cost 7 CHF per month.
The problem with that approach is that PostFinance products are expensive and sub-optimal. I would not recommend investing in any of their products. So, investing in PostFinance will cost you more than what you will save on the fees. So, I would prefer paying 5 CHF per month to PostFinance rather than having 25K of my assets invested. However, the PostFinance e-trading offering is not too bad. So investing in ETFs with PostFinance would be alright. But I would not recommend their funds.
On top of that, if you have more than 100'000 CHF in your account, you will pay a negative interest rate of 0.75% on the amount of money higher than the threshold. The threshold can be higher if you have a lot of money invested in PostFinance assets. Even if this is not great, most people should not have that much money in their PostFinance account. Having that much cash probably means that they should invest some of it or diversify across banks.
Overall, the fees are not catastrophic (some banks in Switzerland are more expensive), but they are not good. Indeed, some much cheaper banks have better advantages (no currency conversion fee, for instance!).
User Reviews
We should look at what other users think of PostFinance.
We start with Postfinance Reviews on TrustPilot. There are 230 reviews at the time of this writing, with a horrible average score of 1.2 (out of 5 stars). This score is the worst I have seen on TrustPilot for a bank. People complain about basically every aspect of PostFinance:
Constantly introducing new fees without new features
Very difficult to reach the customer service
The new app (introduced in 2020) is worse than the old one and without any advantages
Slow transactions
And if we look at the positive reviews, we see four 5-star reviews from the same person out of 9 reviews. This is a bad sign.
It is not better if we look at the app reviews on Google Play. There are almost 20'000 ratings, with an average score of 1.7 (out of 5 stars). Many ratings complain that the new app is significantly worse than the previous one. There are still a few reviews that say they are happy with the new one, but overall, the reviews are awful.
And the reviews of the app on the App Store are barely better. Out of 6'660 ratings, the app scored 2.2 (out of 5 stars). The reviews are consistent with the reviews from the Android side, with slightly more positive reviews (or maybe more nuanced reviews).
So, overall, we can easily say that PostFinance currently has a poor reputation among its customers. I can see the difference in reputation compared to 5-10 years ago when everybody was satisfied with PostFinance. Then everything went downhill with more fees, poor communication, and fewer features.
Security
We also need to look at the security of using PostFinance as a bank account.
Before October 2017, PostFinance had a special state guarantee for its customers. This state guarantee protected assets without limits. This is the same protection that many cantonal banks have in Switzerland. However, this state guarantee has been revoked, and PostFinance is now protected by Esisuisse like most Swiss banks. So, if it bankrupts, customer assets are protected for up to 100'000 CHF.
However, since Esisuisse has a limit of 6 billion CHF and PostFinance has more than four million customers, the guarantee would only be, on average, 1'500 CHF per customer. This is a disadvantage of Esisuisse since larger banks are less protected than small ones.
Nevertheless, PostFinance has an excellent credit rating and is financially healthy.
As for technical security, PostFinance has high standards of security. They are using multiple factors of authentication. They also provide good security information on their website, which is a good sign.
So, overall, I would say that it is currently safe to have your assets with PostFinance.
Alternatives
We can quickly compare PostFinance against some alternatives.
PostFinance vs Neon
Best App to Pay, Save and Invest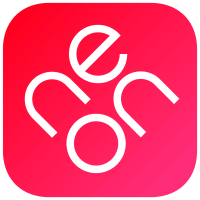 Neon
All the services you need to pay, save and invest, in a neat package, with extremely good prices!
Use the poorswiss code to receive 10CHF!
Pros:
Pay abroad for free

Invest with great fees
Use the poorswiss code
Read my review
Neon is a digital bank account with many great features.
Neon has the same kind of features as PostFinance. However, they do not have traditional offices, so you must do everything on the phone.
Neon's account is entirely free, making it significantly better than PostFinance. On top of that, you can also pay abroad without currency conversion fees and do affordable international money transfers. So, you can save a lot of money with Neon over PostFinance.
They have a great reputation, and their application is working nicely.
So, if you do not mind a digital bank account, Neon's account is much better than PostFinance's.
PostFinance vs Migros Bank
Migros Bank is from the Migros group, the biggest retailer in Switzerland.
They both have the same kind of features (all banks do). With Migros Bank, you can have many more places to withdraw money since you can withdraw in most Migros shops. With both banks, you can go to the bank's office to do operations or get support.
At its cheapest, PostFinance will cost you 5 CHF per month, while Migros can be free if you have more than 7500 CHF with them. So, Migros Bank is significantly cheaper than PostFinance.
Also, Migros Bank has a much better reputation than PostFinance.
If you are looking for a traditional bank, Migros Bank is significantly better than PostFinance. If you need more information, read my Migros Bank review.
FAQ
What is the difference between PostFinance Smart and SmartPlus?
SmartPlus is 5 CHF per month more expensive but offers free withdrawals at any ATMs in Switzerland and abroad.
PostFinance Bank Summary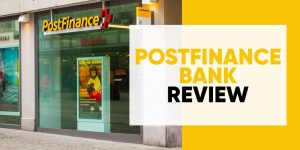 PostFinance is the bank of the official Swiss Post, one of the largest banks in Switzerland.
Product Brand: Swiss Post
PostFinance Pros
Let's summarize the main advantages of PostFinance:
Multiple applications to access your account (mobile and web)
Good technical security
Support for TWINT
Support for e-bills
Mastercard Debit cards are well supported
PostFinance Cons
Let's summarize the main disadvantages of PostFinance:
Expensive bank accounts
Trying to make you invest in sub-optimal products
Very poor reputation from its customers
Expensive currency conversions
A negative interest rate for more than 100'000 CHF
Limited bank protection in case of bankruptcy
The PostFinance is not the most practical card
The SmartPlus banking package does not make sense
Conclusion
Overall, I see no significant advantage to PostFinance. The Smart banking package is not particularly expensive, but cheaper alternatives exist. You could reduce your fees using their investment products, but there are much better alternatives, so you should not do that.
For instance, if you want a truly digital bank account, I would recommend Neon over PostFinance. With Neon, you will have a free bank account, currency conversions abroad, and cheap transfers in foreign currencies. Except for the 30K daily limit, I can only see advantages to Neon. If you want more information, I have a review of Neon.
Or, if you are looking for a traditional bank, I would recommend Migros Bank over PostFinance. With Migros Bank, you will pay only 3 CHF per month, and if you have more than 7500 CHF in your account, you will not pay any account management fees. On top of that, you will have the same features as PostFinance. So, you get the same, but cheaper. Again, I have a review of Migros Bank if you need more information.
What about you? What do you think about PostFinance?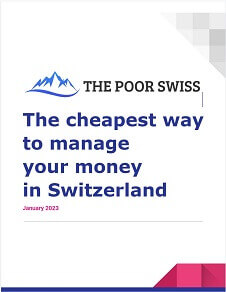 The best financial services for your money!
Download this e-book and optimize your finances and save money by using the best financial services available in Switzerland!
Download The FREE e-book