(Disclosure: Some of the links below may be affiliate links)
Neon recently released a new and very exciting feature when they announced their partnership with TransferWise. With this partnership, international transfers with Neon will now be cheaper and faster!
Now, when you do a transfer to another country, in another currency, Neon will route the transfer through TransferWise. So, we can profit from the very good banking routing system that TransferWise uses.
With this partnership, Neon is now the cheapest (and fastest!) Swiss bank for international transfers from Switzerland! It is awe-inspiring for a bank that is only a few years old.
So, let's see what this partnership means for Neon!
Neon and TransferWise
Great Swiss Digital Bank
Neon
Neon is the best digital bank in Switzerland. And it is free!
Use the F9YMGT code to receive 20CHF for free!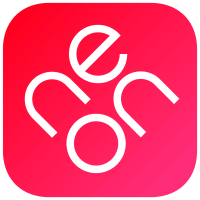 Neon is a Swiss digital bank, founded in 2016. Neon is the first fully-digital bank in Switzerland and the second digital bank account. These last few years, they have introduced many features and are growing fast. They were the first Swiss bank to introduce a card with no foreign currency exchange fees.
TransferWise is a London-based company specialized in international money transfers. They offer cheap and fast international transfers in many currencies.
Transferwise has bank accounts in a lot of countries. When you do a transfer from your TransferWise account, it simply moves from one TransferWise bank account to another. So, for most transfers, there will be no intermediaries. Having no intermediary banks allows TransferWise to offer fast and cheap transfers!
In June 2020, Neon announced a partnership with TransferWise. Now, for a list of 20 currencies (included EUR, USD, and GBP), outgoing transfers will go through TransferWise. With this, we will profit from faster and cheaper international transfers with Neon!
You can find the list of supported currencies on Neon's announcement. They are currently working on adding more currencies. I would not be surprised if we saw more currencies by the end of the year!
Cheaper International Transfers
The main advantage of this partnership is that international transfers are now cheaper!
Neon is now the Swiss bank with the cheapest international transfers! For each transfer with Neon, you will pay TransferWise Fees and the Neon convenience fee of 0.40% of the total amount.
Here are a few examples of fees with Neon:
Send 1000 CHF to EUR: 8.84 CHF in fees
Send 10000 CHF to USD: 84.02 CHF in fees
Send 5000 CHF to CAD: 44.02 CHF in fees
It may seem high like this, but when we compare with Swiss banks, Neon fees are outstanding:
| Transfer | Neon | ZKB | PostFinance | UBS | BCV |
| --- | --- | --- | --- | --- | --- |
| 1000 CHF to EUR (France) | 8.84 CHF | 9.81 CHF | 12 CHF | 16.92 CHF | 34.17 CHF |
| 10000 CHF to EUR (France) | 83.63 CHF | 98.06 CHF | 120 CHF | 166.54 CHF | 160.05 CHF |
| 5000 CHF to USD (U.S.) | 42.61 CHF | 71.90 CHF | 81.32 CHF | 105.31 CHF | 92.11 CHF |
| 5000 CHF to GBP (U.K.) | 42.61 CHF | 71.91 CHF | 81.48 CHF | 105.60 CHF | 98.39 CHF |
| 5000 CHF to PHP (Philippines) | 49.29 CHF | | 306.71 CHF | 198.96 CHF | |
| 1000 CHF to HUF (Hungary) | 10.75 CHF | | 35.83 CHF | 46.28 CHF | |
We can see that the difference between Neon and other Swiss banks is significant! You can save a lot in fees by using Neon for your international transfers. In a typical case of transferring 1000 CHF to France in EUR, you can save up to 25 CHF compared to the most expensive Swiss bank. And for more exotic currencies like PHP from the Philippines, you can save more than 250 CHF!
I have used monito to make this comparison. The holes in the table are because I have not been able to find the fees for these international transfers. They do not include Neon yet, but it is easy since you just have to add a 0.40% fee on top of TransferWise fees.
Faster International Transfers
There is another advantage: International transfers with Neon are now much faster!
Indeed, Neon and TransferWise use the same bank in Switzerland: the Hypothekarbank Lenzburg bank.
So, an international transfer from Neon will be a simple transfer from one bank account to another. These transfers can be done almost instantly.
On top of that, TransferWise has bank accounts in most countries. So they can directly initiate the bank transfer from their Swiss bank account to the foreign bank account and start the transfer.
In practice, you can now do transfers to many countries in less than an hour, sometimes only a few minutes. In comparison, even a transfer from one Swiss bank to another takes one day!
So, if you do not like to wait for your transfers or need to express transfers, this is excellent news for you!
What about receiving money?
Unfortunately, for now, this partnership only covers outgoing transfers.
Sometimes, you want to receive money in foreign currencies, like EUR or USD. For instance, many of the P2P platforms are paying in EUR. So it means you need a way to receive money in EUR with low interests. Currently, TransferWise and Revolut still are the best ways to receive money in foreign currencies.
With Neon, you will have to pay up to 1.5% in fee when you receive foreign currencies. For me, this is too much.
I wish that Neon would improve its partnership with TransferWise to reduce the fees on incoming payments.
What about using only TransferWise?
TransferWise
TransferWise offers a credit card with very low fees for currency exchange.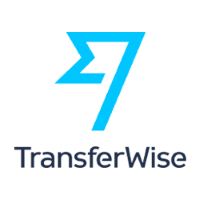 In practice, you could also open a TransferWise account and reduce your fees even more.
Now, this means having two accounts instead of one. And it also means that you will have to transfer money from your Neon account into your TransferWise. And only then will you be able to send the money. This first transfer will take time and is not convenient. You can forget about having transfers done in minutes.
Now, this will allow you to save the convenience fee from Neon. So, you are saving 0.40% on each transfer. It is not insignificant for large amounts. So, it is up to you to decide how much the convenience of a single account is worth to you.
Most people are using their Swiss bank accounts directly to make these kinds of transfer. When you compare Neon and the other Swiss banks, Neon is now much ahead of them. You can save a lot of money by doing your currency transfers with Neon. If you want to go one step further, you can do them directly with TransferWise.
And what about Revolut?
Revolut
Revolut offers a credit card without any fees for currency exchange.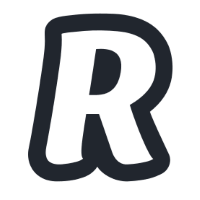 You could even go one step further and use Revolut to do the transfer.
Again, this would mean having two accounts. And this would also mean having a much longer time between your transfer. You would have to transfer from Neon to Revolut and then do the actual transfer.
With Revolut, you could save the convenience fee from Neon and the currency conversion fees from TransferWise. However, Revolut is only free up to a point (1250 CHF per month). And after this, it is more expensive than Neon. So, Revolut would only work for small transfers.
Overall, I think that the option to go with TransferWise or Neon is better for international transfers. I have more trust in them than in Revolut. And you would save little money anyway.
In the end, it is up to you to see how much optimization you want to do.
Conclusion
Great Swiss Digital Bank
Neon
Neon is the best digital bank in Switzerland. And it is free!
Use the F9YMGT code to receive 20CHF for free!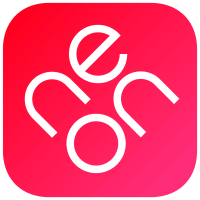 Neon was already a very interesting bank, but now it becomes a great bank! With Neon, you can now do international transfers at with significantly lower fees than traditional banks!
With their partnership with TransferWise, Neon now offers:
Cheaper international transfers
Faster international transfers
On top of the TransferWise fees, Neon adds a 0.40% convenience fee. While this is not negligible, this is still significantly lower than the fees of traditional Swiss banks. I firmly believe this is a great offer! It shows that Neon is a great bank that has a great vision!
To learn more about Neon, read my review of Neon. Or to learn more about Wise, you can read my review of Wise.
The only thing missing from Neon at this point is to be able to receive foreign currencies without a high fee. Indeed, this partnership only includes outgoing payments. We will have to wait for cheaper incoming payments in foreign currencies.
If you want to reduce these fees lower, you can also use TransferWise directly. If you want to transfer small amounts, you could also use Revolut, but the savings may not that high on small amounts.
What do you think of this new feature of Neon?