7 Tips to save money with your newborn in 2023
|
Updated:
|
(Disclosure: Some of the links below may be affiliate links)
We recently became the parents of a cute son. Before he was born and in the first few months of his life, we had to purchase and prepare many things. We tried to avoid spending too much while still buying everything we needed for him.
Overall, we did a good job of keeping these expenses reasonable. And we also learned some things later on.
Overall, there are many things you can do to spend less for your newborn while not changing anything to his quality of life. In this article, I share our tips on how to save money with your newborn.
 1. Do not buy (too many) tiny clothes
When a baby is born, he generally wears size 50 clothes. However, these clothes are pretty much useless. At most, they will last one month, usually much less than that.
We bought some size 50 clothes, but we would recommend not buying any. Buy some size 56 or 62 clothes, and you will be good for at least an entire month, not only a few weeks.
And if the baby is premature or tiny, you can buy some clothes while the baby is at the hospital since he will be fully dressed for free as long as he is there.
2. Buy second-hand clothes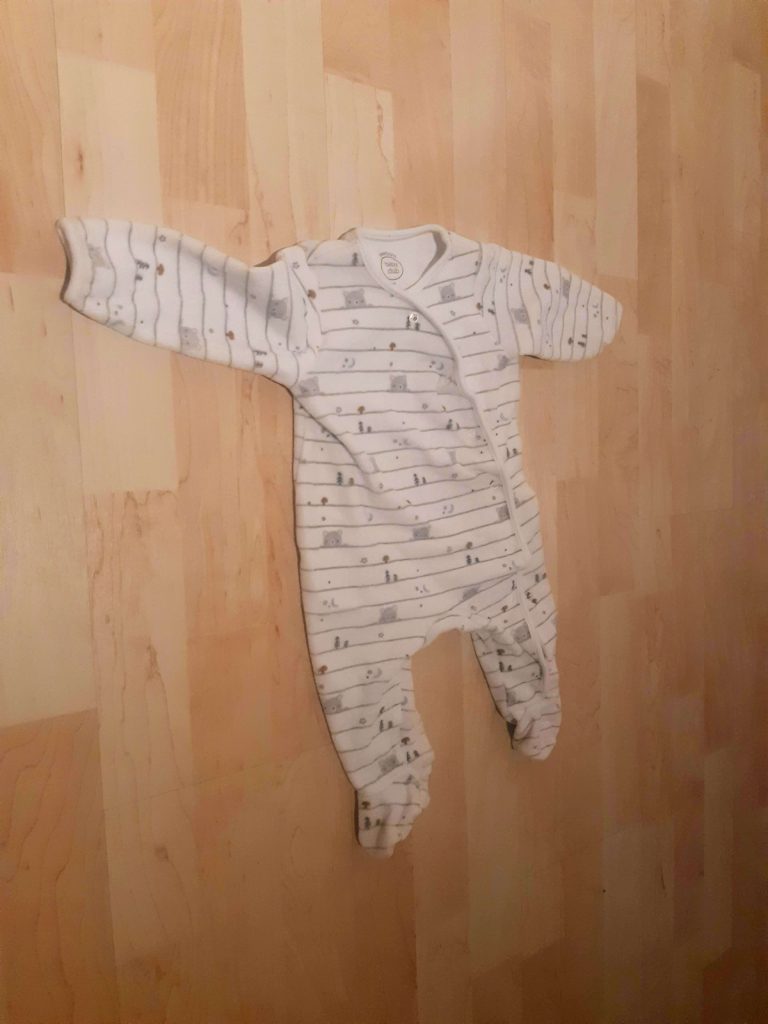 Considering their tiny sizes, newborn clothes are costly. A shirt for a baby is the same price as the shirts I wear myself. But mines are several times the size.
Also, babies grow incredibly fast in the early months (I still cannot believe how quickly our son grows). So, clothes will not last long until your newborn cannot wear them, and you have to repeat the cycle.
So, I recommend buying most of the clothes second-hand. You can find very cheap clothes on Facebook Marketplace, for instance. We have bought many there and also gotten some for free. And most of them are in excellent condition since they have almost not been worn!
And on top of that, you will likely receive many clothes from your family and friends that will complete your collection.
3. Consider off-brand diapers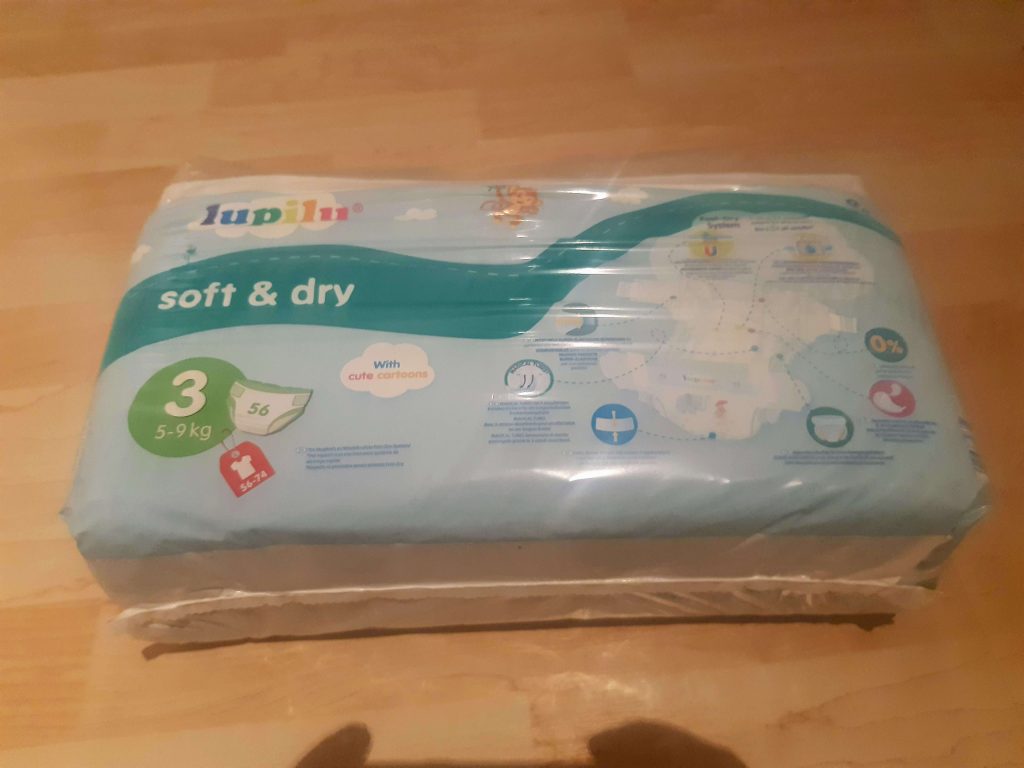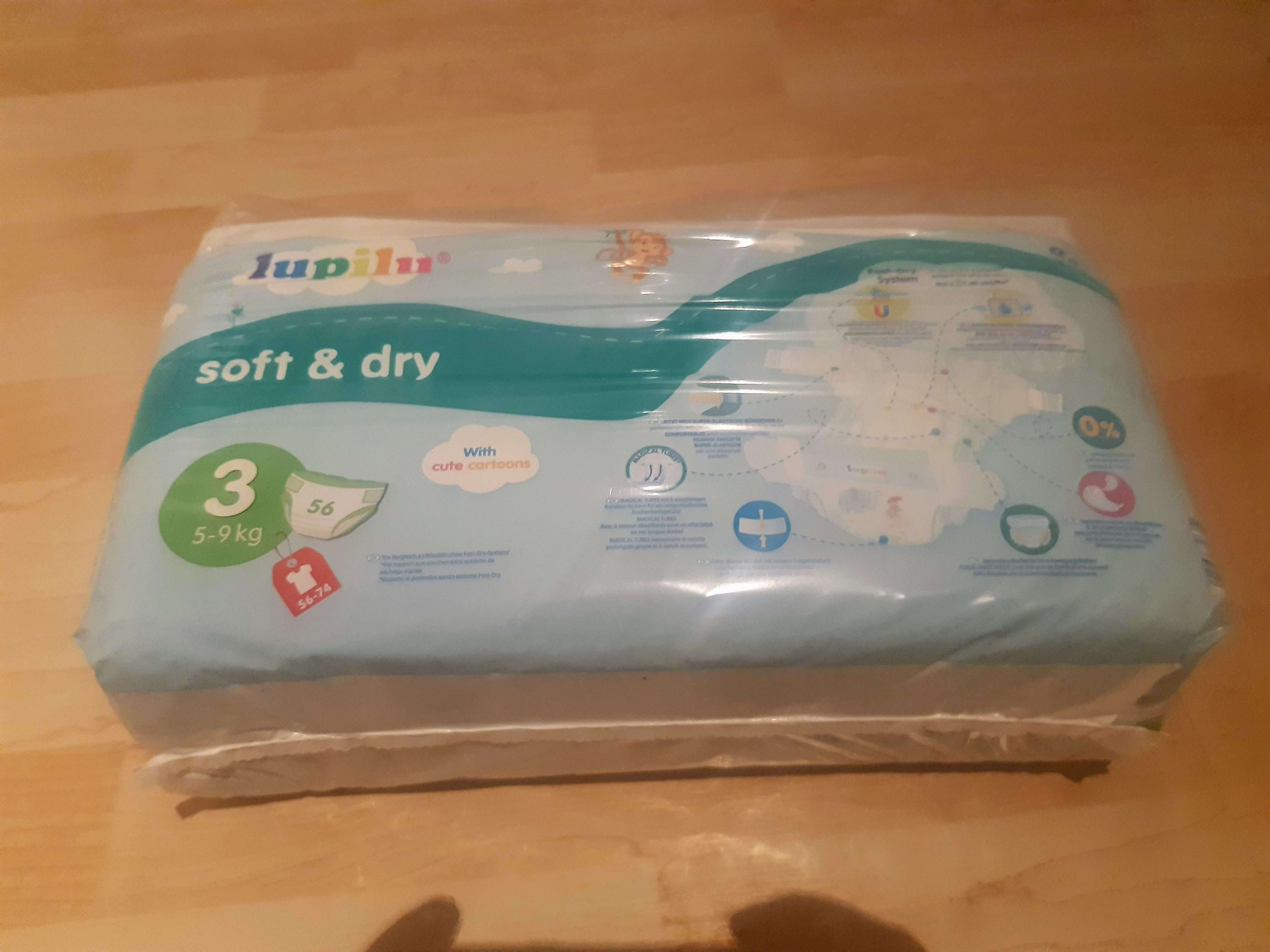 Most people will buy Pampers diapers, and this brand is so famous that for many people, pampers means diapers. However, it is also expensive.
Now, if Pampers diapers are the best for your baby, go ahead. But if other brands are comfortable for him, you should consider the costs.
We have tried many brands (Pampers, Milette (Migros), My Baby (Coop), and Lupilu (Lidl)) and have found them to be extremely similar. The Migros, Coop, and Lidl brands are pretty cheap. In the end, we bought most of the time Lupilu diapers. They are working well and only cost about 14 cents per diaper.
If you compare that to Pampers, which at best costs 25 to 30 cents a diaper, this is almost twice more expensive. When you consider that you will need up to 10 diapers a day, you can save significantly in the first months by not using Pampers (or other expensive brands).
Talking about Pampers, you could also consider cloth diapers. Cloth diapers are much cheaper, but you will have to wash them regularly. We thought about that, but we decided it was just too much trouble for us.
4. Buy second-hand gear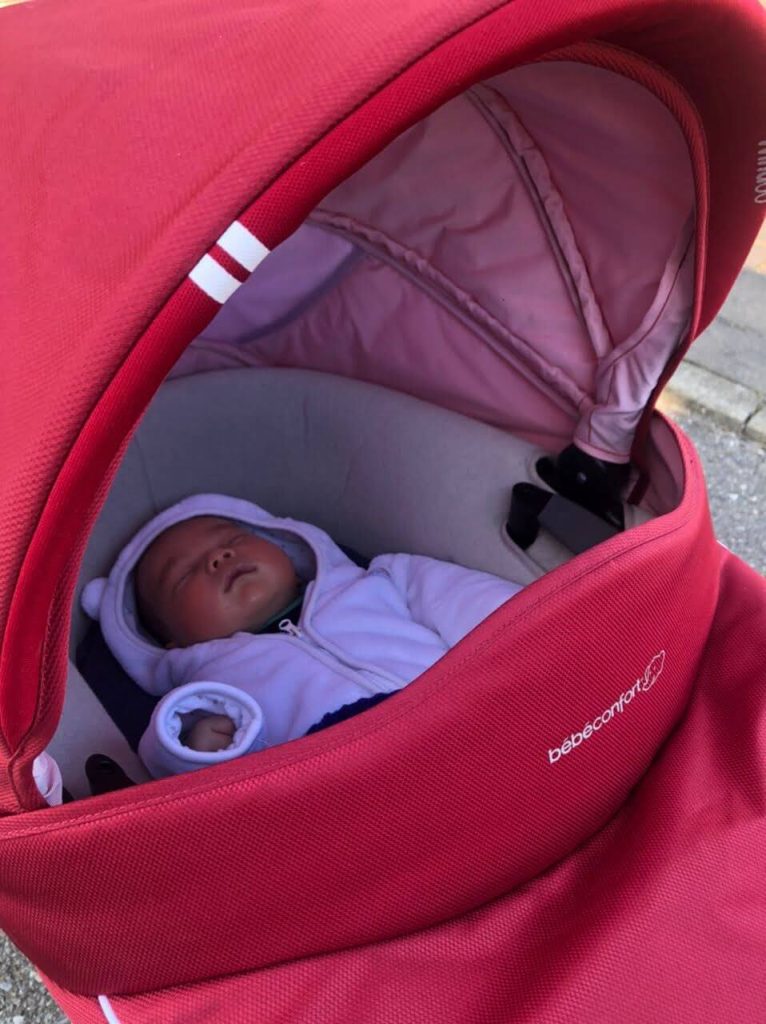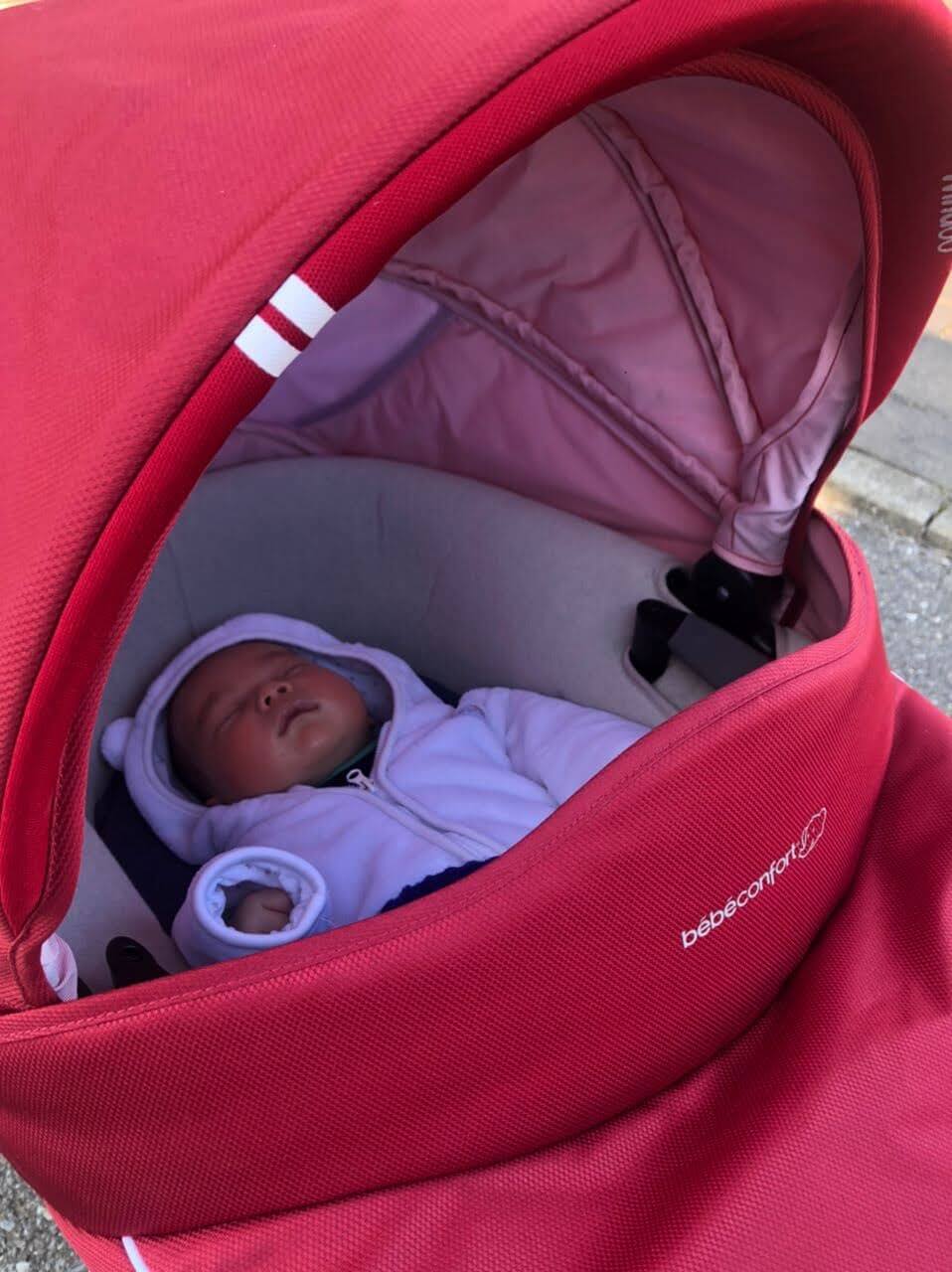 A great way to save money for your newborn is to buy second-hand gear. For a newborn, you will need many baby gear:
A baby seat for the car
A stroller
Maybe a baby carrier
In our case, we even bought some things for later:
A baby chair for eating with us
A baby carrier for going on walks
Car seats for later
When you look at the price of these items, it is pretty incredible. A good stroller can go as high as 1500 CHF (and even more for luxury items). And you will only use most of these things for a few months or at most two years for some.
For us, the solution was to buy them all second-hand. However, we took high-quality items in good shape. With that, we have great things at an excellent price.
Unless you plan to have several children and reuse them, I recommend buying them second-hand.
If you do not know where to buy, I have an article about the best places to buy second-hand items.
5. Do not buy too many toys
In the first few months of his life, your newborn will not need many toys. In fact, at this age, he cannot play with toys. His parents are his best toys.
Of course, this will vary from child to child. I am sure some children enjoy toys earlier. In our case, only two toys were really useful:
A baby mat with an arch. Our son likes looking at the hanging plushes and trying to touch them.
A baby book with high contrast. They mostly do not see colors at this age, so high-contrast drawings (black and white) are good.
Other than that, all the other small toys we have tried had no success. Fortunately, we did not buy many. But we should have bought even fewer.
6. Compare health insurance
Everybody needs health insurance, even newborns. It is recommended to get health insurance for your baby three months before its due date. The reason is that if you do it early, they will not make issues if the baby is born in poor health (stupid, I know).
Since you have time, you should compare several health insurance providers. Health insurance for newborns is relatively cheap (we pay about 90 CHF per month with complementaries). But you still do not want to pay more than you should!
So, look around and compare the prices. If you need help, I have a guide on health insurance.
7. Do to buy too many care products (in advance)
Before the baby's birth, we bought many care items in advance, like nipple cream, skin cream, and such.
However, we received more than enough of these products from the hospital and samples that we have way too many of them. And some of them we bought and never needed them. We were sure that all of them were necessary by looking at "must-have lists" on the internet, but it turned out that all we needed we got samples in the hospital or from the midwife. And then we completed it when we needed.
So, be careful about not buying too many care products in advance. You may not need them as much as you think.
Conclusion
The most important point from this article is that babies grow so fast! Clothes will rarely last more than a month, so you have to change size. And sizes come in different sizes as well based on brands. Some of the clothes we had we were not even able to use once. So, does it make sense to buy a costly cute cloth for your newborn to wear once or twice? Probably not.
As you can see, there are many ways you can use to save money for your newborn. Overall, we thought we would have to spend significantly more than that. By being careful, we could spend reasonably, even if we make mistakes.
Remember that I am not telling you to be cheap with your children. You should buy what they need (we sure did). But at this age, they do not need as many things as people think, and most things do not last.
One thing I did not mention directly is that you could save a lot of money with breastfeeding. But that is more of a personal decision with different factors.
If you want more tips, you can read the interview I did with MBF, another Swiss blogger. She is very careful about her expenses with her baby.
What about you? Do you have any tips to save money with your newborn?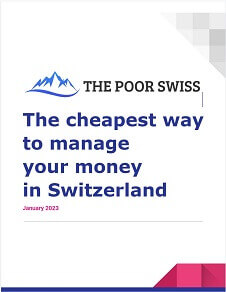 The best financial services for your money!
Download this e-book and optimize your finances and save money by using the best financial services available in Switzerland!
Download The FREE e-book