N26 in Switzerland Review 2023 – Pros & Cons
|
Updated:
|
(Disclosure: Some of the links below may be affiliate links)
Everybody will agree that paying 1.5% of fees, or even more,  on each transaction abroad really sucks! Unfortunately, this generally happens when you are on vacation or shopping online in other countries. Thanks to N26, this should never be necessary anymore!
N26 is a digital bank offering transfers in other currencies for free! Not only that. But the entire bank account is free! And they are a bank! European regulations will protect the money you have on N26. You can even withdraw cash for free several times a month! That sounds great!
In this review, I cover everything you need to know about N26. And since I have already talked about Revolut on this blog, I will compare both services, which are similar but not equivalent!
Stay tuned to find out how to save money on foreign exchange fees!
About N26

| | |
| --- | --- |
| Monthly fee | 0 CHF |
| Users | 8'000'000 |
| Card | Mastercard Debit |
| Currencies | EUR, GBP, USD |
| Currency exchange fee | Free |
| Top-up CHF | Not possible directly |
| Languages | English, French, German, and Italian |
| Other features | N/A |
| Depositor protection | 20'000 EUR |
| Established | 2016 |
| Headquarters | Germany |
N26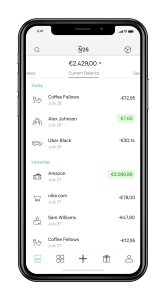 N26 is a digital bank that was founded in Germany in 2016. For a short period, it was called Number 26. Its headquarters are in Berlin, Germany.
They first started as a simple interface in front of another bank. But they soon got a German Banking License. De facto, they are now a bank in all of Europe. They got a Full Banking License. They have the same rights as any other bank in Europe.
Since N26 is a digital bank, you must access it through your phone or computer. They do not have bank offices where you can do transactions. It is the main reason they can cut costs.
You can receive payments into your account directly using your personal EUR IBAN. You can make your payments as well from your account. Also, if you know people using N26, you can directly send them money!
With your account, you will also receive a Mastercard Debit Card. You will be able to use it to make payments in foreign currencies for free as well! And you can also use it to make withdrawals in EUR for free.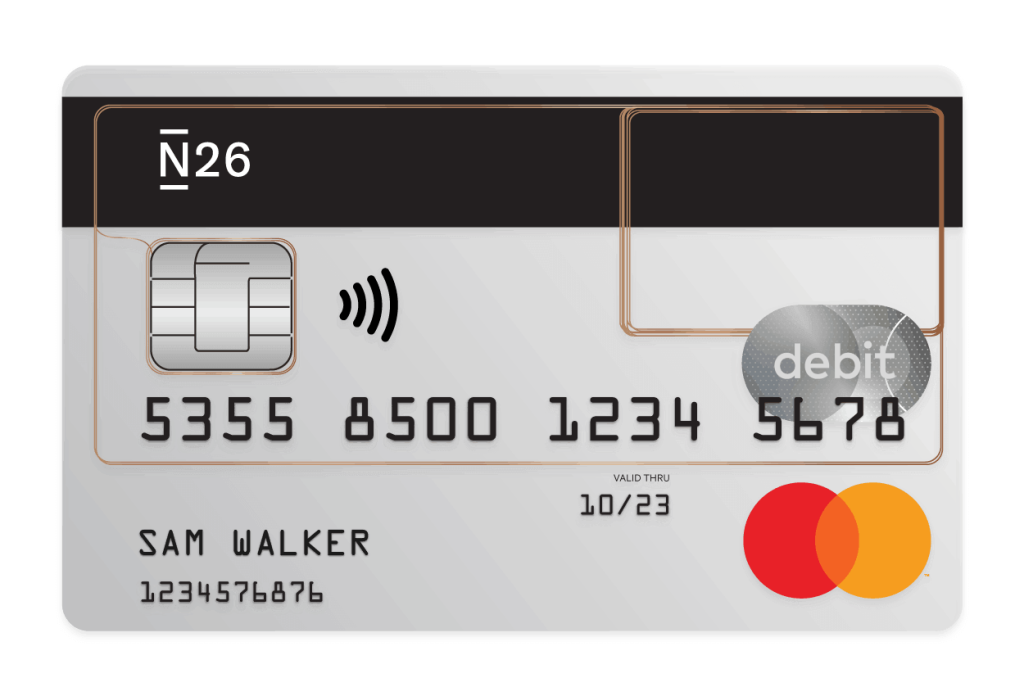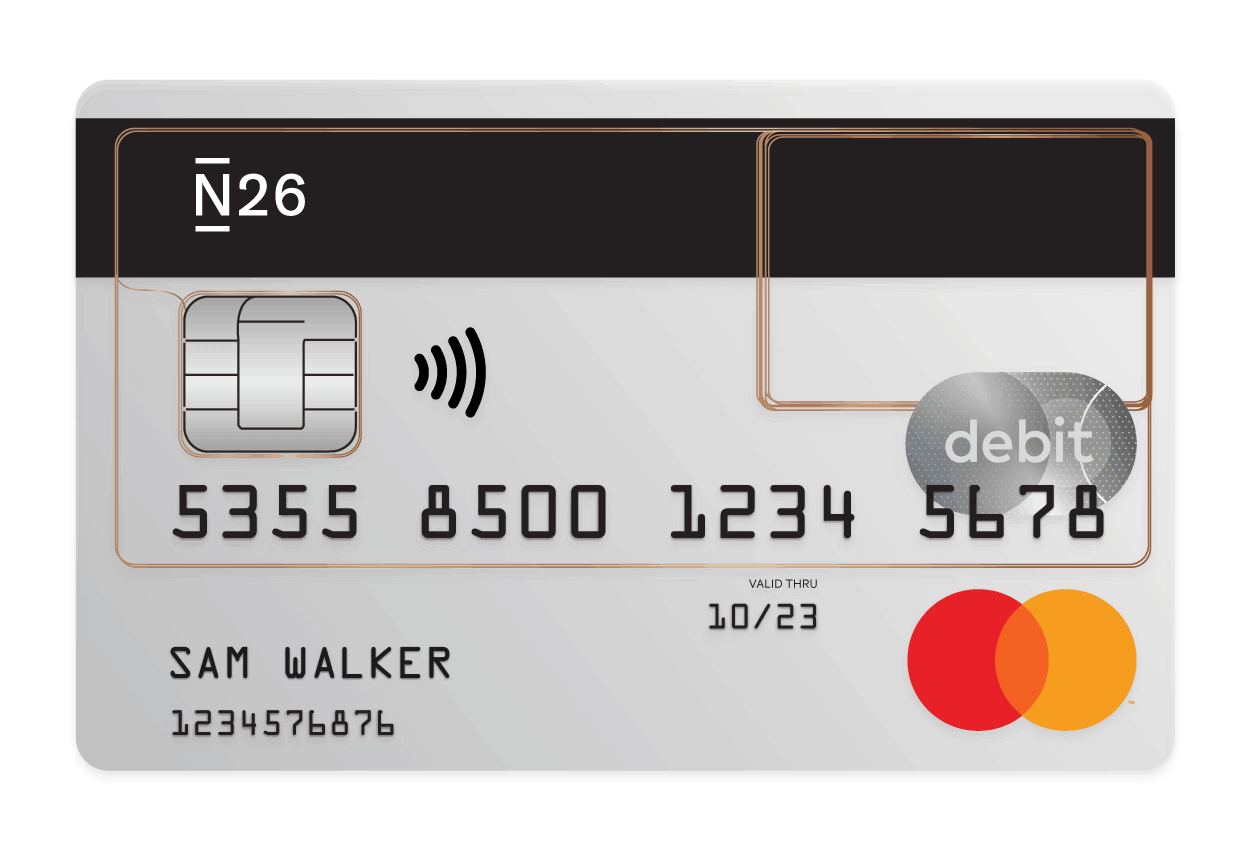 Now, with this Mastercard lies the most significant caveat of N26. They do not offer any cashback on transactions!
While this card is perfect for payments in foreign currencies, you should not use it for payments in your home currency. It means you should still have a credit card with some cashback next to this one. It should be part of your credit card strategy.
N26 Fees
5/5
The most exciting thing about N26 is its very low fees! But first, we have to talk about the three different accounts that are available:
N26: This is the standard account for most users. It is entirely free! You get some free withdrawals in EUR and all currency conversions for free!
N26 Black: This option is on top of the standard account and comes for 9.90 EUR per month. You will get free withdrawals abroad as well, which is excellent! On top of the base features, you will also get protection from Allianz Insurance when you travel. It is useful if you travel a lot.
N26 Metal: This is the high-end option for 16.90 EUR per month. You will get all the advantages of Black, plus dedicated customer support and exclusive partner offers. For instance, you can get 10% off on some hotels.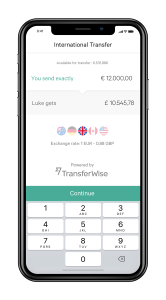 The only service I would need would be the basic free option. For me, 9.90 EUR monthly for a bank account is already too much. I do not see the point of the Black and Metal cards for me. So, we will discuss the fees for the standard account here.
N26 also has a business plan. But this is not something that we should be concerned about. It is a plan for self-employed people and freelancers. You may want to look at it in more detail if you are a freelancer.
Going back to the standard account, you can make five free withdrawals in euros per month. After that, you must pay 2 EUR for each extra withdrawal. You can also withdraw euros abroad for free. However, if you withdraw cash in other currencies, you will pay a 1.7% fee!
On the other hand, payments in currencies other than EUR are free! You will not be charged if you transfer money from EUR to GBP. And the current exchange rate will be used. It is excellent, and this is the main reason I would use N26.
N26 in Switzerland
2/5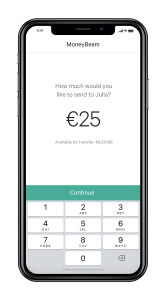 Since September 2019, N26 has been available in Switzerland. It means you can use all services of the N26 service if you are a Swiss customer. It completes the already long list of countries supported by N26. It means that N26 has excellent coverage of Europe.
However, there are some strong limitations. First of all, they do not offer you a Swiss IBAN. You cannot transfer money directly from your Swiss bank account without fees.
So, you will have to transfer EUR to your N26 account. It means you will have to pay fees to top up your account. It is a significant disadvantage.
However, if you have a bank account in euros, you can transfer money to your N26 account for free. And if you get paid in EUR, you can also receive your salary directly in your N26 account.
Another issue is that they have no support for CHF. It means you cannot use your card in Switzerland without currency conversion fees. It is a pretty big limiting factor. However, since this is not the primary use for this card, you can still use it for your foreign transactions. You should not use a card like N26 or Revolut in Switzerland. It is where you should use your local credit card with some cashback.
On the plus side, they offer a personal EUR IBAN. Such an account can be pretty useful in Europe. And, of course, all the services I have discussed before are available in Switzerland.
For now, I do not think N26 is a good fit for me as a bank account. Since I get paid in CHF and most things in Swiss francs, I need an excellent CHF bank account. As for a travel card, I need an IBAN to transfer money for free to the account.
However, N26 is still a very interesting option as a travel credit card. People can still use it for free currency exchanges. And I am keeping up with this offer to see where it goes. Once we have a free way to top it up from a Swiss account, I will start using it.
I am unsure I would change my bank account, but it is an exciting option. For now, my current bank account is free. But who knows how long it will remain free!
Alternatives
We should compare each financial service with some alternatives. Since they are very similar, we should compare N26 and Revolut.
N26 vs. Revolut
The main competitor of N26 is Revolut. We have already talked in detail about Revolut. They both offer similar products, but there are some significant differences.
The most significant differences between these two services stem from the fact that N26 is entirely a bank. On the other hand, Revolut is not yet a bank.
In 2019, Revolut got a European Specialized Bank License. However, they did not yet implement anything with that. Moreover, N26 got a Full Banking License, while Revolut only got a Specialized Banking License. The difference is that Revolut cannot offer any investment services to its customers. On the other hand, N26 is free to do so. N26 got a banking license from Germany and Revolut from Lithuania.
Being a bank makes a great advantage for N26. One great thing about N26 is that your money is insured according to German law. If N26 goes bankrupt, the government ensures 100'000 euros. On the contrary, there is no guarantee for your money on Revolut! Once Revolut becomes a bank, money on Revolut would also be insured under the same conditions. But they have not announced any information about having a real bank account.
Also, the fee system of N26 is much simpler than Revolut. Everything is free! With Revolut, some currencies have higher fees. And during the weekend, fees are higher as well. It is a bit complicated to keep track of.
A small advantage of N26 is that they will deliver your card for free. With Revolut, you will have to pay 6 EUR for that service.
Both services will be reachable from your phone and on the web directly. I think this is an excellent feature for people who dislike their phones.
A slight advantage of Revolut is that you are allowed to withdraw 200 EUR for free abroad. It is not much. But this can help. N26 will charge you 1.7% for this. After the first free 200 EUR, you must pay 2% at Revolut. So it is a bit more expensive than N26 if you withdraw more than 200 EUR a month.
The most significant advantage of Revolut over N26 is that they have much better support in Switzerland. Revolut is relatively better in its accessibility, supporting many more countries. But new countries have been announced for N26. So we will have to wait and see!
Neither company has an excellent reputation. However, N26 has a better reputation than Revolut. There have been fewer concerns about N26, even though some of their actions seem debatable.
N26 may improve its support in Switzerland. For me, a Swiss IBAN would be necessary before I use N26.
If you want more details, read my comparison of N26 vs Revolut.
Controversy
3/5
There has been quite some controversy about N26 over the years.
In 2016, there was a lot of talk about N26. First, many accounts have been terminated, and some customers could not do anything about that (Source). The reason was that they were making too many withdrawals. Since that point, the company has changed its policy on ATM withdrawals. They added a maximum of five free ATM withdrawals at this time.
Later that same year, researchers found several vulnerability issues within N26 (Source). An attacker could use these vulnerabilities to access accounts from the users. Since then, they have fixed these issues, and apparently, no account has been compromised.
But there was also some more recent controversy about N26. In 2019, many users had issues contacting the bank after their credentials were stolen! It took up to two weeks for certain people to regain access to their accounts.
And in April 2019, German Bank Regulators ordered N26 to change its process to avoid money laundering. They did not make enough effort for that before. And they have been too slow to close money laundering accounts. Since then, they have acknowledged this and started to take action.
I think every banking startup has seen some controversy since its inception. I would not worry about it too much unless I stored much money in the account. I never had more than 1000 EUR on my Revolut account, and I would not want to keep more than 1000 EUR on N26. And given that money on N26 is insured, this should help.
N26 FAQ
Is N26 well supported in Switzerland?
No, they do not provide a CH IBAN and have no support for CHF.
N26 Summary
3/5
N26 offers a free Euro bank account, with very low-fees foreign currency exchanges!
Product Brand: N26
N26 Pros
Let's summarize the main advantages of N26:
Some free withdrawals in Europe;
Free currency conversions;
Personal EUR account;
Cash in the account is insured;
Well regulated bank account;
N26 Cons
Let's summarize the main disadvantages of N26:
No CH IBAN means you cannot top it up for free from Switzerland;
No support of CHF means you cannot use it for free in Switzerland;
Some controversy in the past;
Conclusion
Overall, I think that N26 is a good product! It can save you a ton of money on foreign exchange transactions. It is for when you are traveling and buying things online in other currencies. Compared to most standard banks that charge from 1.5% to 2.5% fees on these transactions.
And it does not only provide a great travel card, but it also provides an excellent free bank account. It is an official bank, and your money will be insured for up to 100'000 EUR!
Now, while it is an excellent bank account and travel card, you should not use its credit card too much in your currency. You should opt for a credit card that gives you some cash back! If you do not know where to start, read about my credit card strategy.
Overall, I think that N26 is better than Revolut. I am impressed by the fees. For instance, there is no such thing as weekend fees. And there is no limit, after which foreign transactions are not free anymore. It is much simpler. I have not yet compared their mobile applications. But for my little usage, I do not think it matters much.
However, it still needs a few more features in Switzerland. Before it gets a real CH IBAN, I do not plan to use it. However, once it does, it will become very competitive with services such as Revolut and Wise.
What about you? What do you think of N26? Are you waiting for its arrival?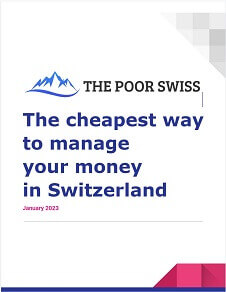 The best financial services for your money!
Download this e-book and optimize your finances and save money by using the best financial services available in Switzerland!
Download The FREE e-book