What Makes Vanguard Unique?
|
Updated:
|
(Disclosure: Some of the links below may be affiliate links)
If you read personal finance blogs, you will see that most advocate investing in Vanguard Index Funds. On this blog, I also recommend using their index funds in most cases. I have more than 75% of my portfolio invested in Vanguard funds. And I plan to continue investing most of my money into their funds.
There are many different mutual fund companies. You probably have heard about Fidelity, BlackRock, or T. Rowe. And there are others. But most people are talking about Vanguard. So what makes Vanguard so unique? Why is everybody recommending you invest in Vanguard index funds?
I believe they are the best mutual fund company currently. Many reasons make them so great. In this article, we cover the main points that make Vanguard unique.
No conflict of interest
Most mutual funds companies are owned by outside stockholders. That means the company's interest is to generate profits for these outside owners. They are not making a profit for you. But they are generating profit for other people. Their shareholders are more important to them than you are!
Vanguard is different! Indeed, the company is owned by its funds. And its funds are owned by the investors in the funds. That means that if you own shares of a Vanguard fund, you own a part of Vanguard as well! That is pretty cool!
But more importantly, Vanguard funds only have to cover their costs. They do not have to generate profits for outside owners. There is no conflict of interest. They do not have to generate extra profit to satisfy outside stockholders. And, of course, that also leads to reduced costs.
I think this is an important point. If your money is invested at another mutual fund company, it is used to make money for others. And these people are already likely to be much richer than you. On the other hand, if you invest your money in Vanguard, it will only be used to pay for their employees. Your money will mostly work for you at Vanguard!
Low costs
Another thing that makes Vanguard unique is the low costs of its index funds. They currently have the lowest average cost of the entire industry. Their funds' average expense ratio is 0.11%. You have to compare this to the average expense ratio of 0.62% for the industry. You can see that you can save a lot of money by investing your funds with Vanguard. Lower investing fees will make a lot of difference in the long term.
How can they achieve such low costs? The costs are low mostly because their clients own Vanguard, as discussed in the previous section. They do not need to generate profits for outside investors. They only need to cover the operating costs of managing the funds. And since the costs for managing index funds are very low (computers!), they can offer very competitive funds.
Another reason they have low costs is that they do not advertise nearly as much as other big companies in the mutual fund industry. That means that Vanguard has much lower advertising fees than the other companies. And even without so much advertising, they are still getting new investors all the time!
Vanguard started as the only company to offer very low costs index funds. However, now they are several companies that are playing the fee war. Fidelity, Schwab, and BlackRock, for instance, are all offering low-cost funds. Fidelity has even started offering a zero-cost index fund. Now, the offer of low-cost index funds is quite interesting. I believe we have to thank Vanguard for this.
Excellent reputation
Vanguard has an excellent reputation for all passive investors. Reputation is something that counts too!
I think that this excellent reputation is mostly coming from two things. First, the unique ownership system from Vanguard leads to low cost. And also, the founder of Vanguard, John Bogle, is a great person. He has always been an advocate of low-cost mutual funds and index investing. He has written many books on the subject of mutual funds. For instance, he wrote The Little Book of Common Sense Investing. It is a great book that shows that active mutual funds are not worth it. And several others that I did not yet have the chance to read.
John C. Bogle would have been much richer if he had used a standard ownership model for Vanguard. Do not take me wrong. He is not poor by any means. His net worth is estimated to be around tens of millions of dollars. But compare him against Edward Johnson, the chairman of Fidelity, another mutual fund company whose net worth is more than nine billion dollars!
For me, that shows something. John C. Bogle is not at the head of Vanguard anymore. But he still is a public figure in the index investing community. I have only heard and read great things about Mr. John Bogle. For instance, here is a quote by Warren Buffett itself about John Bogle:
If a statue is ever erected to honor the person who has done the most for American investors, the hands-down choice should be Jack Bogle.
You never hear Vanguard offering massive bonuses to their employees or making drama. They are very few news reports about this company, except for saying how well they are doing. I do not want to read drama about the company where I am putting a lot of money into.
Overall, Vanguard is a company that I feel I can trust. That is not to say that they are perfect. No company is perfect. But I do not have the same feeling for other mutual funds companies.
Vanguard created the first index fund
As I said before, John Bogle is a great man. Probably one of the only good guys in finance in today's world. But John C. Bogle is also the person that created the first index fund ever! In 1976, he founded First Index Investment Trust for Vanguard, which is a kind of precursor to the very famous S&P 500 index fund. This fund was the first-ever index fund to be created.
I think that the fact that Vanguard started the first index fund speaks for itself. John Bogle did a full study of mutual funds. He discovered that most mutual funds were quite expensive and were not even beating the market. Therefore, he thought it would be much better to create a cheap fund simply replicating the market performance.
It is probably one of the most significant inventions in the finance industry. As an indexing investor, it makes sense to be investing with the company that invented the first index fund!
Vanguard is successful
With all the previous reasons we have seen, it should be evident that Vanguard is a successful company. And success often leads to more success! They are the second biggest asset management company in the world. They are managing 3.4 trillion (that is 3.4 thousand billion!) assets.
They are also managing several of the largest mutual funds in the world. Some of these funds are managing several hundreds of billions of dollars.  There are reasons why so many people trust them to manage their money!
How to Invest
Now that we established that Vanguard is an awesome company, we need to know how to invest with them. You have two options to invest with Vanguard: Mutual Funds and Exchange Traded Funds (ETFs).
You can invest directly in their mutual funds via Vanguard. However, this is not always possible. Indeed, Vanguard is not available to individual investors in several countries. For instance, in Switzerland, you cannot invest directly in their mutual funds. And no banks in Switzerland is offering their mutual funds. If you can access their funds as an individual investor, it is a great way to invest!
You can also invest in Vanguard via their Exchange Traded Funds (ETFs). Most of their mutual funds are available as ETFs as well. ETFs are accessible on the stock market through any broker.
The best broker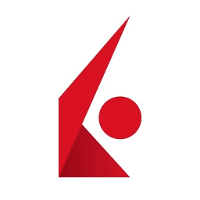 I am using Interactive Brokers. IB is the best broker for Swiss Investors. Once you have an account at your broker, you can buy shares of the ETF you want to invest in. For instance, I posted a guide on how to invest in the VT ETF through Interactive Brokers.
Conclusion
As you can see, many reasons make Vanguard a unique company! Not only do they have an excellent reputation, but they also created the first index fund!  And they are offering many very low-cost index funds. Overall, they are managing an immense amount of money. And the founder of Vanguard, John Bogle, is a great man.
You can invest in Vanguard funds either directly through their mutual funds if you have access to them as an individual investor. You can also invest through their Exchange Traded Funds if you have a broker.
If you are wondering, I do not receive any reward if you invest in Vanguard funds! It is just an excellent company that I trust. I am investing in their ETFs, and I recommend you do the same.
Nevertheless, just because Vanguard provides a fund does not make it better than a fund of another provider. You will need to compare both funds before you choose one. The provider of the fund should not be the only point of comparison.
If you want to learn more about Vanguard, read my article about its founder, John Bogle.
If you do not know how to get started, I have a guide on how to start investing in the stock market. I review all the details of choosing your funds and investing in them with a good broker.
What do you think about Vanguard? What is your favorite mutual fund company?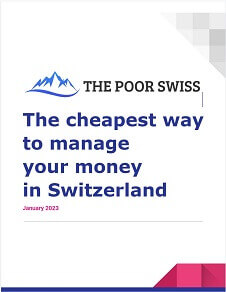 The best financial services for your money!
Download this e-book and optimize your finances and save money by using the best financial services available in Switzerland!
Download The FREE e-book