(Disclosure: Some of the links below may be affiliate links)
In Switzerland, many people are more comfortable having a Swiss broker than having a foreign broker for their stock market investments. Swissquote is one of the most well-known Swiss brokers, and many investors are using Swissquote. But is it any good?
I will answer this question in this in-depth review. We will see what Swissquote is, what you can do with it, how much it costs, and much more!
By the end of this review, you will know whether Swissquote is a good broker for you or not!
Swissquote
Best Swiss Broker
Swissquote
Everything you need to start investing in the stock market! Open an account with Swissquote and get 100 CHF in trading credits with my code MKT_THEPOORSWISS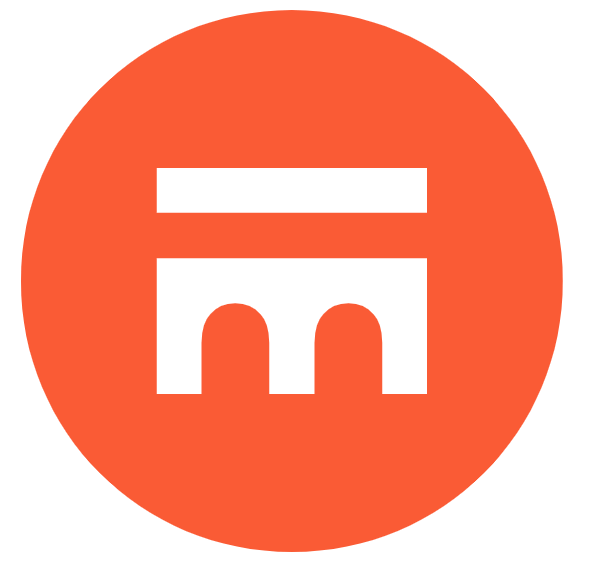 The code is only valid for Swiss residents.
The Swissquote broker is part of the Swissquote Group Holding SA company. It is a Swiss banking group operating in many countries. The Swissquote broker was already founded in 1996, making it a very well-established company. They have 722 employees at the time of this writing.
While the group itself offers services in many countries, this review will focus on the services they provide in Switzerland. This service is regulated by the Swiss Financial Market Supervisory Authority (FINMA).
Swissquote has a banking license and is listed on the stock market. This listing makes Swissquote very transparent since they have to reveal detailed financial reports.
At the time of this writing, Swissquote has more than 400'000 users. It offers access to stocks, bonds, funds, Contracts For Difference (CFDs), and more. They have access to 60 stock exchanges over the world. If you are a simple passive investor like me, they have much more features than you would ever need.
They also offer some services outside of the stock market, like cryptocurrencies. But I do not cover this part in this review. Instead, I want to focus on their trading features.
So, let's delve deeper into what Swissquote offers as a broker.
Swissquote Account Types
Swissquote has four different account types:
Trading. This account is the one that interests us for this review since it offers access to trading in the stock market.
Forex. An account for foreign exchange traders.
Robo-Advisory. You can also use Swissquote as a Robo-Advisor.
Crypto-Assets. A special account where you can trade many cryptocurrencies.
In this review, I focus solely on the Trading account type. As a passive investor in the stock market, this is the only account you need.
Swissquote Fees
In the long term, you need to reduce your fees. Investing fees are extremely important. Therefore, we must look at the fees of the Trading account at Swissquote.
You will pay 0.025% in custody fees for the account. This fee is charged each quarter, with a minimum fee of 15 CHF. Fortunately, there is a maximum of 50 CHF per quarter. So, the maximum fee you will pay is 200 CHF per year. As far as Swiss brokers go, this is a reasonable fee. But this is still not negligible. This custody fee is the only fee you will pay outside of trading fees. They have no extra account management fees or inactivity fees.
Let's start with Exchange Traded Funds (ETFs) since they are the best instrument for passive investors in Switzerland. With most brokers, ETFs have the same trading fees as stocks since they are traded in the same way. However, with Swissquote, there is a small difference. For some ETFs, called ETF Leaders, you will pay a flat fee of 9 CHF per trade on the Swiss Stock Exchange. If the ETF is listed in USD, you will pay 9 USD (and the same logic for GBP and EUR).
In the ETF leaders, you will find many good ETFs by Vanguard, iShares, UBS, etc. So, as long as you buy your ETF on the Swiss Stock Exchange, you should be okay with the flat fee. For ETFs on other stock exchanges, the fees will be the same as for stocks.
Then, for each stock exchange, you will pay a fee based on the transaction value. The fees are the same for buy and sell operations. For instance, here are the fees for the Swiss Stock Exchange (SWX):
0 – 500: 9 CHF
500.01 – 2000: 20 CHF
2000.01 – 10'000: 30 CHF
10'000.01 – 15'000: 55 CHF
15'000.01 – 25'000: 80 CHF
25'000.01 – 50'000: 135 CHF
From 50'000.01: 190 CHF
And here are the fees for American stock exchanges (NYSE or Nasdaq):
0 – 500: 9 USD
500.01 – 2000: 25 USD
2000.01 – 10'000: 30 USD
10'000.01 – 15'000: 55 USD
15'000.01 – 25'000: 80 USD
25'000.01 – 50'000: 135 USD
From 50'000.01: 190 USD
These fees are not cheap, especially for small transactions. For instance, if you buy 1000 CHF of shares, you will pay a 2% fee! 2% is a huge fee, and you have to be careful about it. But if you buy for 10'000 CHF, you will pay 0.3% in fees. 0.3%is still a considerable fee, but it is acceptable.
And when we compare Swissquote with other Swiss brokers, these fees are actually on the low side.
We also have to consider the currency conversion fee. At Swissquote, you will pay 0.95% of the exchange value if you convert CHF to another common currency like EUR and USD. The fees may change if you use other more exotic currencies. Once again, this is a significant fee. You need to be careful about this fee. Every time you buy or sell an ETF in EUR or USD, you will have to pay this fee. Over time, this can very quickly accumulate to be a significant amount of money lost to fees.
Finally, the last fee we will look at is the Swiss Stamp Tax Duty fee. Since Swissquote is a Swiss broker, you will have to pay this fee for each stock market operation. This fee is 0.075% for Swiss shares and 0.15% for foreign shares. This fee is the same for each Swiss broker.
Overall, Swissquote is not cheap. Several of its fees are relatively high, especially currency exchange fees and trading fees for small transactions. However, when we compare with other Swiss brokers, these fees are affordable. Indeed, Most Swiss brokers are even more expensive than Swissquote.
In fact, for transactions on the Swiss Stock exchange, Swissquote is among the cheapest Swiss brokers. The only place where it does not shine is for foreign currency exchange.
Opening an account at Swissquote
Let's see what it takes to open an account at Swissquote.
Opening an account at Swissquote can be done entirely online. But you may have to wait until you get someone on call for the video identification, which can take a while (more than 10 minutes waiting) depending on when you call.
Other than that, the account opening process is very straightforward. You will have to give your personal information and answer questions about your financial knowledge. These are the same questions that every broker will ask you—nothing surprising here.
There is no minimum for opening an account. So, you can start trading with very little money. It is good, but be careful about the 60 CHF per year minimum custody fee if you invest with very little money, this could be expensive.
If you open an account, don't forget to use my code MKT_THEPOORSWISS to get 100 CHF in trading credits (only for Swiss residents).
So, overall, opening an account at Swissquote should be pretty straightforward.
Trading with Swissquote
Swissquote offers several options to trade stocks:
The web interface can be directly used and has all the functions you need.
A mobile application on iOS and Android.
A desktop application, but primarily aimed at Forex trading.
Overall, there are enough options for everybody. The web interface should work for most people. And many people will also appreciate the mobile applications that will let you do everything you need to do.
The only downside is that the web interface is a little complicated to use because of all the features that are crammed together. But once you find the features you need, you should be fine to use them.
Is it safe?
If you invest a significant amount of money with a broker, you need to ensure it is safe.
Swissquote is regulated in Switzerland by FINMA. Its other entities are also regulated in other countries.
Swissquote being well-established since 1996 and turning a profit for several years in a row, its risks of going bankrupt are slim. But it is still important to know what would happen if your broker bankrupts. Since Swissquote has a banking license, your cash will be protected by Esisuisse for up to 100'00 CHF. Your securities should be fully guaranteed since they are supposed to be held in the custodian bank account in your name. It is a good level of protection.
As for technical security, you can opt-in for a second factor of authentication (2FA) for your account. I strongly recommend everybody to do that to improve the security of their account. I have not heard of any security issues that happened within Swissquote; a good sign.
So, overall, investing with Swissquote is safe. As for investing in general, keep in mind that investing involves risks of loss regardless of the platform.
Swissquote Reputation
It is essential to look at a broker's reputation before investing in the stock market.
As a source of review, I always use TrustPilot. So, let's look at the reviews of SQ on TrustPilot. On average, users are rating SQ at 3.2 stars, not a great result. So, let's see what people are saying about this broker.
First, we should take a look at people complaining about the broker. We can group the complaints into several categories:
Very long account opening. Several people had to wait several days to get their accounts opened.
Very high fees. This is true, but people should look at this before they open their accounts. And when compared with other Swiss brokers, the fees are reasonable.
Poor customer service. Many people had issues fixing their issues with customer service.
Poor investing platform. Some investors are not satisfied with the features offered by the platform, especially on the cryptocurrencies side.
Overall, I am a little worried about the reviews on the customer service and account opening. The other complaints do not worry me since they come from people who have not done their research properly before opening an account at Swissquote. And we have to remember that most comments on the internet are coming from unsatisfied people. So, negative comments have to be taken with a pinch of salt even though they still come from some truth.
The good point is that the majority of reviews (36%) are rated at five-star. Overall, positive reviews are saying:
Simple to trade with the platform
A very stable platform and company
Interestingly, positive reviews are very strongly focused on the platform itself and its usability. It is good that many people report that the platform is easy to use.
Overall, I would say that the user reviews of Swissquote are good but not great.
Swissquote Pros
Let's summarize the advantages of Swissquote:
Cheap compared to other Swiss brokers
Relatively fast account opening
A very vast range of investments
Long experience
Well-established company
Good security
Easy to use
Swissquote Cons
Let's summarize the disadvantages of Swissquote:
Expensive currency exchange fees
Expensive when compared to foreign brokers
Video identification can take a while to complete
Swissquote vs Interactive Brokers
Now, keep in mind that I do not use Swissquote. Why is that? Simply because, as soon as you look at foreign brokers, there are much better alternatives out there. In my case, I invest with Interactive Brokers. So, we can compare both platforms.
Both brokers are very well established and regulated. The protection is good on both sides, with a small advantage for Interactive Brokers protected by U.S. SIPC.
Where everything starts to differ very strongly is in the fees.
Let's start with the custody fees. Swissquote has a 200 CHF yearly custody fee for a large portfolio. At IB, you will pay 0 CHF in custody fees! You can save 200 CHF per year with IB.
For trading on the Swiss stock exchanges, Interactive Brokers is slightly cheaper than Swissquote, but not by a large margin. Where IB shines is for American stock exchanges. For instance, if I buy 10'000 USD of Microsoft shares, I will pay about 0.40 USD on IB (yes, 40 cents!). On Swissquote, this would cost 30 USD. In this example, IB is 75 times cheaper than Swissquote!
On top of that, since IB is a foreign broker, you will not pay the Swiss Stamp tax. With IB, you save 0.075% on each Swiss operation and 0.15% on each foreign operation.
Finally, currency exchange at IB costs about 2 USD while they cost 0.95% at Swissquote. So, unless you convert less than 200 USD, IB will be much cheaper for converting money.
Overall, for me, all these advantages are just too good not to use Interactive Brokers. You can read my review of Interactive Brokers to know more.
Conclusion
Best Swiss Broker
Swissquote
Everything you need to start investing in the stock market! Open an account with Swissquote and get 100 CHF in trading credits with my code MKT_THEPOORSWISS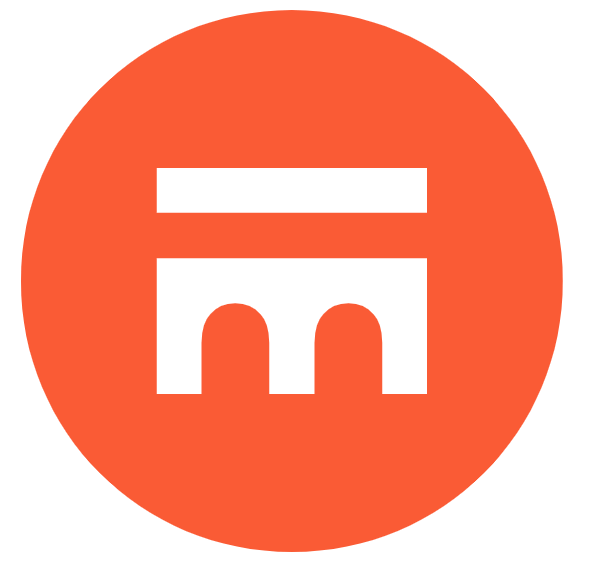 The code is only valid for Swiss residents.
Overall, Swissquote is a good, well-established, and affordable Swiss broker. They offer access to many stock exchanges and many investing instruments. And they compare well with other Swiss brokers.
So, Swissquote is the best Swiss broker. If you want to invest with a Swiss broker, I can only recommend going with Swissquote.  Swissquote will be a great platform to grow your money with the stock market.
If you use my code MKT_THEPOORSWISS when opening an account, you will get 100 CHF in trading credits (only for Swiss residents). So you are saving 100 CHF in fees! However, this code is only valid for Swiss residents.
If you are interested in Swiss brokers, in particular, I compared the best brokers. This article should help you choose, but you need to know the differences in costs between Swiss and foreign brokers.
If you also want to consider foreign brokers, I recommend Interactive Brokers as the best broker for Swiss investors.
What about you? What do you think of Swissquote?