CornerTrader Review 2023 – Cheapest Swiss broker
|
Updated:
|
(Disclosure: Some of the links below may be affiliate links)
CornerTrader is one of the oldest Swiss brokers. It is an interesting broker that claims to be very affordable, especially compared to other Swiss brokers.
So, is CornerTrader (CT) suitable for a Swiss investor, especially a passive investor? We will answer this question in this in-depth review. We will see what CornerTrader is, what you can do with it, how much it costs, and much more!
By the end of this review, you will know whether CornerTrader is a good broker for your investing!
About CornerTrader

| | |
| --- | --- |
| Custody Fees | 0 CHF |
| Inactivity Fees | 10 CHF per quarter |
| Buy Swiss ETF | 0.20%, minimum 20 CHF |
| Buy American Stock | 4 cents per share, minimum 25 USD |
| Currency Exchange Fee | 0.50% |
| Languages | English, French, German, and Italian |
| Mobile Application | Yes |
| Web Application | Yes |
| Custodian Bank | Corner Bank |
| Established | 2012 |
| Headquarters | Zürich |
CornerTrader


CornerTrader is part of Corner Group. Corner Group is a private Swiss banking institution founded in 1879. It is now centered around Corner Bank, the bank of the group. Corner Bank was already established in 1952. CornerTrader itself was officially launched in 2012.
Corner Group also has business in several other countries. But in this review, I will only focus on its trading services in Switzerland via the CornerTrader broker.
Corner Bank has a Swiss banking license and is regulated by FINMA. CornerTrader uses Corner Bank as its custodian bank. Corner Bank has a good reputation in Switzerland.
At the time of this writing, CornerTrader has more than 10'000 users. This is a relatively small number compared to some larger brokers, but they still have a loyal user base. They offer access to stocks, Exchange Traded Funds (ETFs), options, Contracts For Difference (CFDs), and more investing instruments. CornerTrader has access to 22 stock exchanges in the world. So, if you are a passive investor like me, they have more than enough instruments.
So, now, we can delve deeper into what CornerTrader offers as a broker.
CornerTrader Account Types
CornerTrader has four different accounts types:
Private. The default trading account.
Capital. The trading account for large portfolios.
Pro. The trading account for professional investors.
VIP. The trading account for very large portfolios.
The Pro and VIP accounts have very high trading volume requirements. So, they are not possible to achieve for us. So, we need to focus on the first two accounts. Capital is significantly cheaper than Private but requires having more than 75'000 CHF in your account. You can start with Private, and once you reach this limit, you will be promoted to Capital.
In this review, I will review the details of both the Private and Capital account types since they are both useful. And except for the fees, they have the same features.
CornerTrader Fees
4/5
In the long term, you need to reduce your fees. Investing fees are extremely important. Therefore, we must look at the fees of the broker accounts at CornerTrader.
One great thing about CornerTrader is that they have no custody fees. No custody fee means you will not pay anything to have an account. Most Swiss brokers have custody fees, so it is excellent that CornerTrader has none.
On the other hand, CornerTrader has an inactivity fee. You must pay a 10 CHF inactivity fee if you do not invest during one quarter. I do not think this is an issue since most investors make at least one investment per quarter. I recommend investing monthly during the accumulation phase and withdrawing once a month during retirement.
For trading, the fees are different for each stock exchange on which you are doing a stock operation.
Fortunately, the pricing system is straightforward and much simpler than other Swiss brokers. Also, Exchange Traded Funds (ETFs) have the same fees as stocks. This makes it even simpler to study the fees of CornerTrader.
So, here are the fees for some important stock exchanges with a Private account:
Swiss Stock Exchange (SWX): 0.20% with a minimum of 20 CHF
Euronext Amsterdam: 0.25% with a minimum of 25 EUR
London Stock Exchange (LSE): 0.25% with a minimum of 20 GBP
NASDAQ: 4 cents per share with a minimum of 25 USD
New York Stock Exchange (NYSE): 4 cents per share with a minimum of 25 USD
And here are the fees for the same exchanges with the Capital account:
Swiss Stock Exchange (SWX): 0.12% with a minimum of 18 CHF
Euronext Amsterdam: 0.20% with a minimum of 20 EUR
London Stock Exchange (LSE): 0.12% with a minimum of 18 GBP
NASDAQ: 3 cents per share with a minimum of 12 USD
New York Stock Exchange (NYSE): 2 cents per share with a minimum of 12 USD
These fees are not cheap. Given the large minimums, they are not suited for small transactions. For instance, if you buy 1000 CHF on the Swiss Stock Exchange, you will pay 20 CHF, a 2% fee! Only if you buy for 10'000 CHF will you reach the minimum. So, I would not recommend using CornerTrader if you do many small transactions.
For large transactions, CornerTrader is affordable when compared with other Swiss brokers. As far as Swiss brokers go, CornerTrader is a good choice in terms of prices.
If you invest in currencies other than CHF, you will also need to pay the currency conversion fee. At CornerTrader, you will pay 0.5% of each currency conversion. If you buy shares for 5000 USD from CHF, you will pay a 25 USD currency conversion fee. And you will have to pay this fee when you sell your shares. You should not neglect this fee since it is relatively high. Over time, this can accumulate to be a lot of fees.
But CornerTrader is the Swiss broker with the lowest currency conversion fee! I do not say it is cheap because it is not. But as far as Swiss brokers go, this is the best you will get.
Finally, we should not forget the Swiss Stamp Tax Duty fee. Since CornerTrader is a Swiss broker, you must pay this tax on each stock market operation. This fee is 0.075% for Swiss shares and 0.15% for foreign shares. This fee is the same for each Swiss broker.
Overall, CornerTrader is not cheap. Its fees for small transactions are high. But when we compare it only with other Swiss brokers, it is one of the most affordable. CornerTrader is especially cheap for currency conversion and fees on large transactions.
Opening an account at CornerTrader
4/5
We can also see how we can open a CornerTrader account.
You can fully open an account online. Opening an account will take you less than 10 minutes. However, before investing in the stock market, your account must be validated based on the documents you submitted during the onboarding process. So, it may take days before the account is fully accessible. In the meantime, you will still be able to look at the platforms.
Aside from this point, there is nothing special about the account opening process. CornerTrader will ask you all the usual questions:
Your personal information
Your investing knowledge and experience
Proof of address and identity
There is no minimum for opening an account at CornerTrader. So, you can start trading with very little money. But as mentioned before, be careful about the high minimums for trading operations. Doing small operations on CornerTrader may quickly become very expensive.
So, overall, the process of opening an account is very straightforward. But CornerTrader could make the process faster.
Trading with CornerTrader
4/5
CornerTrader offers three platforms to invest with:
Invest: A simple platform for investors.
 Flexibility: A slightly more advanced platform for investors on the move.
Advance: The platform for advanced investors. For instance, you can use up to 6 monitors to show off to your friends.
So, if you are a passive investor, the Invest platform will have all the features you will ever need. You can use the first two platforms on desktops, phones, and tablets. You can only use the Advance platform on a desktop computer.
These options are pretty good. It is excellent to separate platforms based on each level of investing. That way, simple investors are not lost in a sea of features they do not need. 99% of investors will only need the Invest platform.
Is it safe?
5/5
If you invest a significant amount of money with a broker, you must ensure it is safe.
CornerBank is regulated in Switzerland by the FINMA. Its other entities are also regulated in other countries. Since your assets are deposited at Corner Bank, your assets are regulated.
CornerBank is a well-established bank with a good reputation. I would say that the chances of it going bankrupt are slim. Nevertheless, it is good to know what would happen if a broker went bankrupt. Deposit protection will protect your cash for up to 100'000 CHF. Your securities should be deposited in your name in Corner Bank and should be safe.
For technical security, you can activate the second authentication factor for your account. I strongly recommend doing that. It should be enabled by default. Many people have told me that it is difficult to configure.
I have not heard of any security leaks or breaches from CornerTrader.
So, investing with CornerTrader is as safe as investing with other Swiss brokers.
CornerTrader Reputation
3.5/5
It is essential to look at a broker's reputation before using it to invest in the stock market.
As a source of review, I generally use TrustPilot. Unfortunately, there are no reviews of CornerTrader on TrustPilot. But I found 25 reviews on Google, with an average score of 2.5 stars. This score is a bad result, but given the small number of reviews, it may be inaccurate.
We can classify most of the negative reviews into two categories:
Poor communication when introducing the inactivity fees in 2019. CornerTrader introduced this fee without enough time for the customers to prepare. And since closing an account is not free, many customers were unsatisfied.
Very long account creation time. Since the account has to be manually validated, it takes a long time. Given the age we live in, people are used to creating and using an account within minutes, not days.,
Since most issues are regarding account creation, I am not worried since this only happens once. However, the reputation of CornerTrader took a hit when they introduced their inactivity fees with poor communication.
On the other hand, positive reviews are focused on two different categories:
Good customer service. It is rare to read that, so that is interesting.
Simple investment. This is a good point for simple passive investors.
I also got some feedback from my readers, which was not great. Most people who have used CornerTrader are not satisfied with it. They will describe it as cheap in both senses of the term. So we may want to be careful about this service.
Overall, user reviews on CornerTrader are very mixed. There are many user reviews on both extremes (love and hate).
Alternatives
It is essential to compare a financial service with some other alternatives.
CornerTrader vs Interactive Brokers
The best broker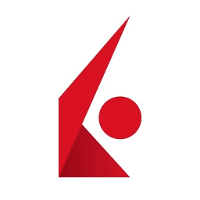 It is important to note that I am not using CornerTrader. Why is that? As soon as you look at international brokers, you will find much cheaper and better alternatives. For my investing, I decided to go with Interactive Brokers. So, we should compare both platforms.
Interactive Brokers is a much larger broker, with many more customers and better established. Both are appropriately regulated and protected.
Both brokers have zero custody fees! The main difference between these two brokers is comparing the trading fees.
Even on the Swiss Stock Exchange, Interactive Brokers is cheaper (10 CHF against 20 CHF). But the main difference lies in the American Stock Exchange. For instance, if I buy 10'000 USD of Microsoft shares, I will pay about 0.40 USD on IB. On CornerTrader, this would cost me 12 USD with the cheaper Capital account. In this example, IB is 30 times cheaper than CornerTrader!
Finally, currency exchange at IB costs about 2 USD, while it costs 0.5% at CT. So, unless you convert less than 400 USD, IB will be much better at converting money.
On top of that, since IB is a foreign broker, you will not pay the Swiss Stamp tax. With IB, you save 0.075% on each Swiss operation and 0.15% on each foreign operation.
Overall, for me, IB has too many advantages to pass on. I save a lot of money every year by using IB. The only advantage of CT over Interactive Brokers is that it is a Swiss broker with your money being in Switzerland.
CornerTrader vs Swissquote
Best Swiss Broker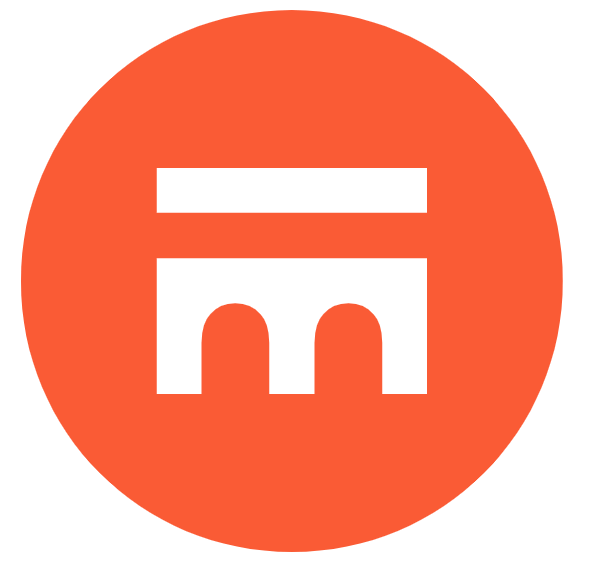 Another well-known Swiss broker is Swissquote. So, we can quickly compare CornerTrader and Swissquote.
These two brokers are very similar in terms of features and are both Swiss brokers.
Overall, CornerTrader is cheaper than Swissquote:
SQ has some custody fees, while CornerTrader has none
SQ has 0.95% currency conversion fees, while CT has 0.50%
As for trading fees, it depends on what you trade. They are pretty similar, being cheaper in different areas. But in most cases, CT will be cheaper.
On the other hand, SQ is more established in Switzerland and has many more users. And they also have a good reputation. I trust SQ with their execution more than CT. But note that I am using neither at this time.
If I were to use a Swiss broker, it would be for extra safety. So I feel Swissquote would achieve that goal better than CornerTrader. As usual, it is up to you to decide on the balance between price and reputation.
If you want more information, you can read my review of Swissquote.
FAQ
Is CornerTrader regulated?
Yes, CornerBank is regulated in Switzerland by the FINMA
Does CornerTrader have custody fees?
No, Corner Trader does not have any custody fee.
Does CornerTrader has an inactivity fee?
Yes, it has an inactivity fee of 10 CHF per quarter, if you do not make a trade during a given quarter.
CornerTrader Summary
3.5/5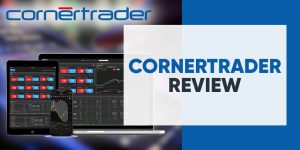 CornerTrader is one of the most affordable Swiss brokers. They offer many investing instruments at a fair price.
Product Brand: CornerTrader
CornerTrader Pros
Let's summarize the main advantages of CornerTrader:
No custody fees
Well established broker
Relatively good trading fees for large transactions
The Best currency conversion fee among Swiss brokers
CornerTrader Cons
Let's summarize the main disadvantages of CornerTrader:
A small number of users
Mixed reputation
Inactivity fee if you do not one investment per quarter
Expensive trading fees for small transactions
It may take a few days to open an account
Communication may be improved
Conclusion
Overall, CornerTrader is a cheap Swiss Broker. They offer access to many investing instruments on many stock exchanges. In terms of prices, they compare very well with other Swiss brokers.
If you are looking for a Swiss broker, CornerTrader is a good candidate. Now, you have to be careful about the price of small transactions. They can be costly with this broker. Also, they have relatively few users compared to some other brokers. So, some people may want to use a better-established broker. Finally, the reviews of this broker are very much mixed, with many dissatisfied users. So, it is something to take into account.
Now, do I recommend CornerTrader to Swiss investors? Not really. Compared to international brokers, CornerTrader is much more expensive (an order of magnitude). Therefore, I still recommend Interactive Brokers as the best broker for Swiss investors. However, if you only want to consider Swiss brokers, CornerTrader is a good broker.
If you are interested in Swiss brokers, I compared the best Swiss brokers. This comparison should help you choose, but you must know the cost differences between Swiss and foreign brokers. The only other good Swiss broker alternative is Swissquote. You can read my review of Swissquote for more information.
What about you? What do you think of CornerTrader?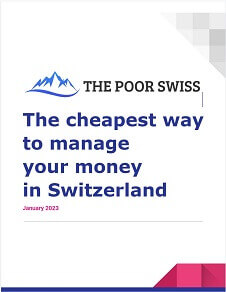 The best financial services for your money!
Download this e-book and optimize your finances and save money by using the best financial services available in Switzerland!
Download The FREE e-book