How to Open an Interactive Brokers Account in 2023?
|
Updated:
|
(Disclosure: Some of the links below may be affiliate links)
Interactive Brokers is an excellent broker from the United States. It is known for its cheap fees and unique investment product range. It is being used by many personal finance bloggers, for instance.
It is currently the best broker that allows access to U.S. ETFs. And U.S. ETFs are the most efficient ETFs for Swiss investors.
In this guide, I review how to open an Interactive Brokers account. It is not very difficult, but there are a few things you need to know before you start your application. And I also teach you how to optimize your account to save money!
Interactive Brokers
The best broker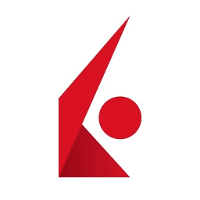 So what is Interactive Brokers (IB)?
IB is a brokerage firm from the United States. It was created in 1978 in New York, more than 40 years ago! IB is the largest brokerage firm in the United States and the leading foreign exchange (forex) broker. Interactive Brokers offers access to many instruments, such as stocks, bonds, options, futures, and more.
Interactive Brokers is a very well-known broker with an excellent reputation. It is known to be cheap compared to its competitors. I have already compared IB and DEGIRO in the past. This comparison showed that it is even less expensive than DEGIRO, the broker I used before.
An essential thing with IB is that, by default, they do not lend your shares to other people, such as DEGIRO does by default. But you have the choice, which is good! Indeed, you also can lend shares, and you will get some of the money from the lending.
If you want more information on IB, read my review of Interactive Brokers.
Why open an IB account?
So, why did I open an IB account? It is currently the best broker available to Swiss investors.
There are many reasons to prefer Interactive Brokers over other brokers.
IB offers access to U.S. ETFs to Swiss investors, while many brokers are not.
IB has excellent prices.
IB offers access to many investing instruments.
IB offers foreign exchanges at an excellent price.
IB has an excellent reputation.
IB has good financial strength.
So, we will see how one can create an account on IB.
Create an Interactive Brokers account
First, prepare some time in front of you. The account creation process on Interactive Brokers is not difficult, but it will take some time. You will need to answer a few questions, and you will need to wait a day for your account to be funded.
Interactive Brokers has several entities in Europe. The primary entity is IB UK, but one is in Luxembourg, and one is in Ireland, for instance. For Swiss investors, the best entity is IB UK because they offer access to a Swiss IBAN and give you access to US ETFs. For European investors, it does not make much of a difference.
First, go to the account creation page and click "Open account".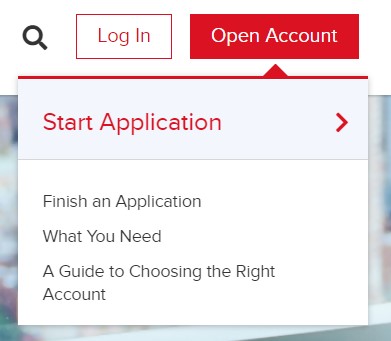 On the first page, you must enter your email, user name, and password for the account. Make sure to choose a good password and user name.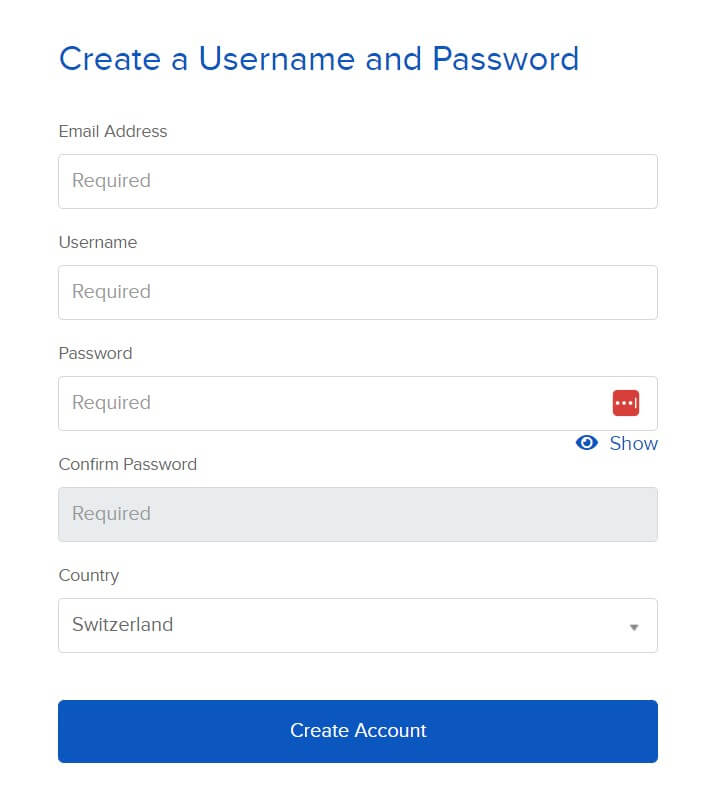 I would recommend making your password at least 20 characters long. A long password is essential to secure your online accounts! Make sure to remember it correctly as well!
You also need to enter your country of residence. If your country of legal residence differs, you must also enter it. You can then confirm the first page.
At this point, they will email you to confirm your email address. Just check your mail and choose to continue the application.
Personal information
On the second page, you will have to set your account type. I put it to Individual for my needs. You can check the kinds of accounts to ensure you choose the one according to your needs. But most people will want an Individual account.
Then, you will have to enter the general kind of personal information. Nothing is special here, only what you are used to entering on each website. You will have to set your addresses as well.
Since this will be related to your taxes, it is essential to enter them correctly. You will also need to enter a valid phone number. IB will use this phone number authentication, so once again, enter it correctly.
IB has several types of accounts. You will need to select the account type you want. The primary type of account is a Cash account. A cash account is the account type you probably need. It means you need to have the money before each trade.
There are also Margin accounts (IB has some good information about margin accounts). Margin means you can use leverage for investing with money you do not have. Unless you know what you are doing, I recommend a Cash account.
Another thing you need to configure when you create an IB account is the base currency of your account. I make most of my payments in Swiss Francs (CHF) and live in Switzerland. Therefore I went with CHF as my base currency.
You can always convert money from your base currency to any other currency. The base currency only matters for the display in the interface. If you choose CHF, you can still transfer USD and buy shares in EUR, for instance.
Currently, there is a positive interest rate on the CHF balance. If it becomes negative again, you will see a warning about the negative interest rate on CHF balances. You can get the current negative interest rate and limit here.
Now, you will also have to set up three security questions. You will need these questions if you ever need to recover your account. Make sure you choose questions from which the answer is not ambiguous (but not easy to find)! This procedure is, once again, a standard procedure.
Investment Questions
After this, you need to answer questions about your finances.
You need to tell how much your net worth is and how much income you have. You also need to say what your objectives are for your investments. For instance, you may want to invest for capital appreciation or fixed income.
All this information is here for regulatory reasons. I would advise you to answer them with honesty.
You also need to set which instruments you need to invest in. For instance, if you want to invest in stocks and bonds, you must select these options. I only chose stocks.
Many more choices include stocks, bonds, options, and futures. You also must select which country (stock market exchange) you want to invest in.
You also need to confirm your phone number with a code.
Confirmations
At this point, you must agree to all the rules IB has for trading. Ideally, you may want to read them. But you probably will not!
If you want, you can also join the Stock Yield Enhancement Program. This program will allow IB to lend your shares to other people. With that, you will receive half of the profits.
Of course, there is a slight risk to that, and you may also be unable to sell your shares when you want or need to. I am not using that feature now. But I have tested this feature recently, and it works well.
At this point, Interactive Brokers will want proof of your identification. For this, you can upload a driving license, an ID card, a passport, or an alien ID card for IB to confirm your identity. You will also have to enter information about your tax status on the same page.
You will also have to fill in information about your employer and job. Usually, you also need to submit something as proof of address.
Fund your IBKR account
IB will fully activate your account once they receive funding.
You need to deposit the first amount for IB to validate your account. First, you need to declare how much money you will deposit. Then, IB will give you all the information necessary for the payment.
Make sure you correctly copy the IBAN. With banking transactions, you should always double-check all banking information before transferring. The transfer will be free since they have a bank account in Switzerland!
And do not forget to include the "Further Benefit to XXX" line! Otherwise, the money will not go directly to your account, and you must contact them to fix the issue. You must do that for all future deposits to your Interactive Brokers account.
Finalize your account
After you have funded your account, you can still do a few more things.
First of all, you can configure the market data. You should set your market data status to non-professional. And you should check that you are not buying any market data. Unless you plan to day trade, you do not need this data. You do not want to pay for it.
One great thing is that you have to use two-factor. You have no choice. You must configure your mobile phone to use it as Two-Factor Authentication (2FA).
2FA is an essential part of online security. First, you need to install IBRK Mobile on your phone. This application is available for Android and iOS.
Once you have installed the application, you can register the application as a two-factor for your account. You will have to log in with your user and password. You need to enter the code you received by SMS.
Finally, you can then choose a PIN for your future two-factor authentication. Remember that PIN since you must use it for each connection to Interactive Brokers.
If you do not know about 2FA and why it is necessary, read my article about online personal finance and security.
Wait for your account
At this point, you only need to wait for IB to create and fund your account.
It should not take too long. It only took one day for my account to be created and funded. It is pretty fast. The next day, I could directly make my first trade.
Optimize your IBKR account
Now that you have access to your account, there are two more things to finalize in your account.
The first thing remaining at this point is configuring the Pricing System. I recommend you use the Tiered Pricing system. IB is cheaper than DEGIRO when you use the Tiered Pricing system.
You can make the change in your Account Settings. If you prefer the more predictable Fixed Pricing, you can also opt for it. There are some cases where fixed pricing is cheaper than tiered pricing.
Here are my settings just before I made the change to Tiered pricing: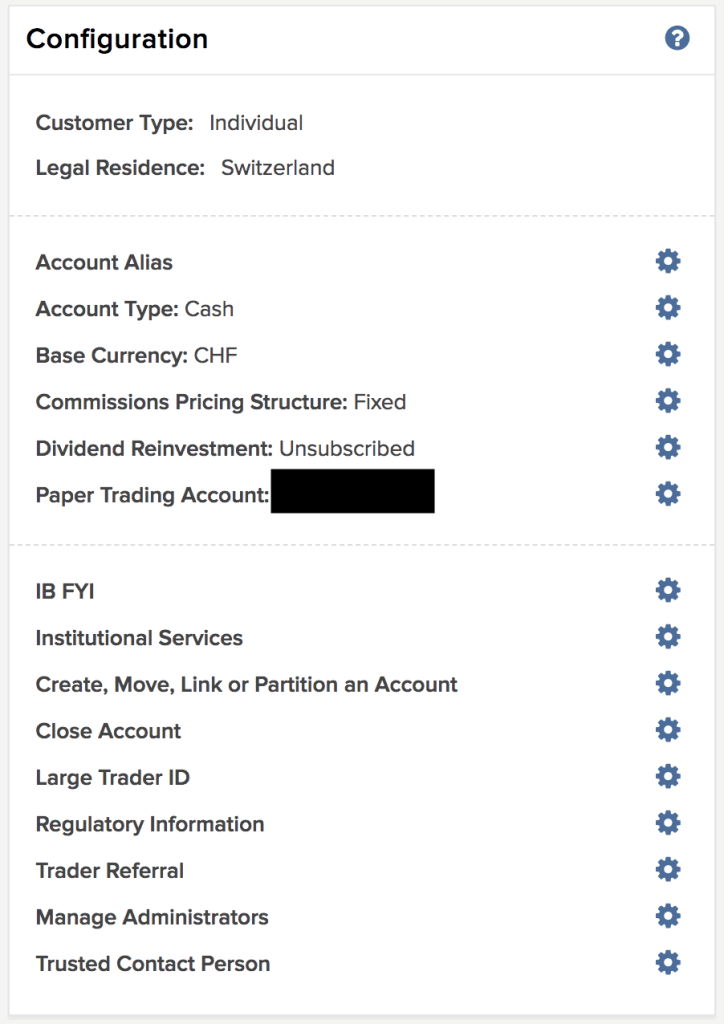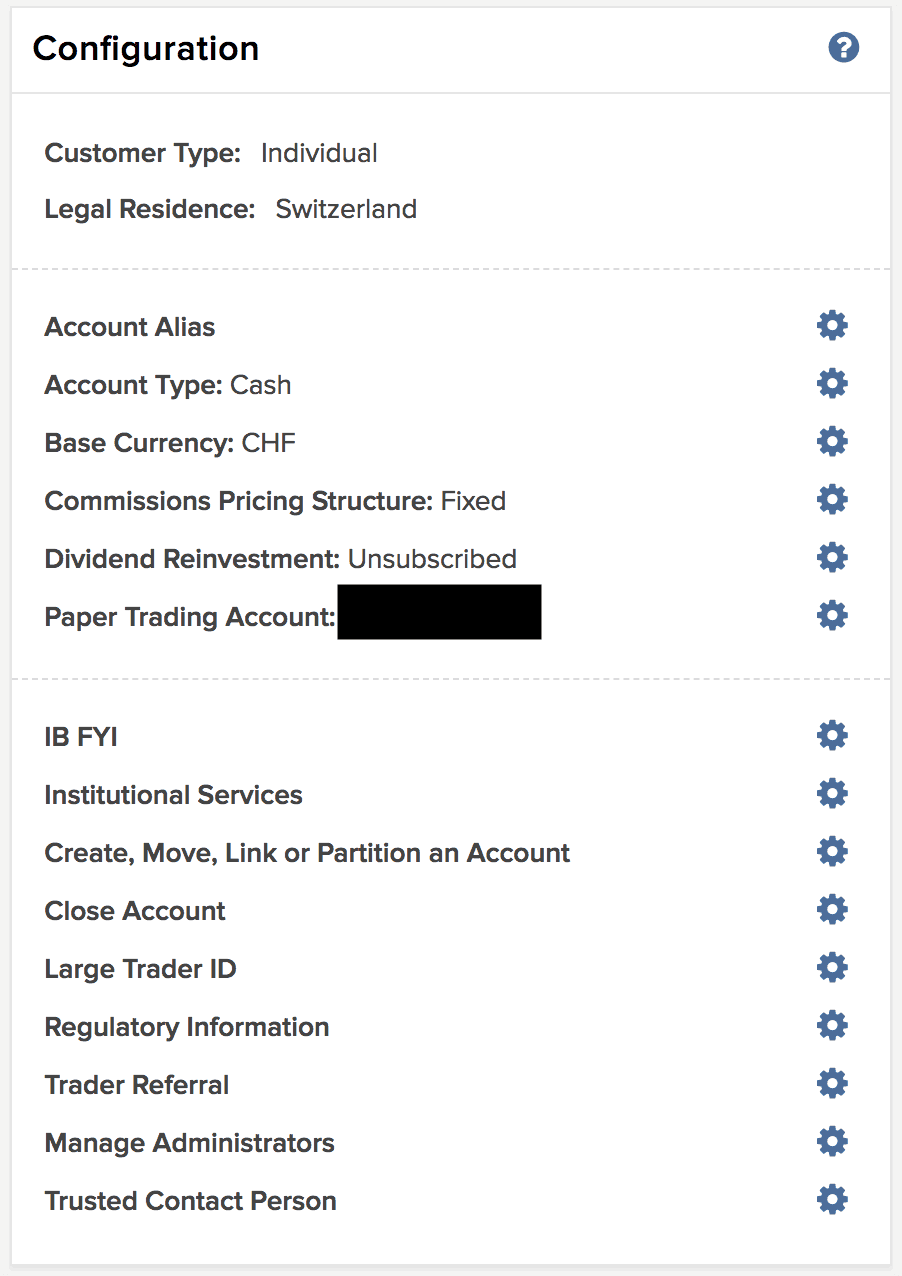 The second thing applies if you are a Swiss investor and will invest in U.S. ETFs. In that case, you need to fill out the W-8BEN form. That is pretty simple. You can go into your Account Settings. Then, you must click the (i) blue button next to your name below Profiles. Then, you can click on "Update Tax Forms".
They will then take you through the process, and you can fill out the W-8BEN tax form. This form will halve the dividend withholding from your American stocks and ETFs. This step is essential if you want to profit from the great tax efficiency of U.S. ETFs.
Some people have told me that it sometimes takes about one day for the account currency to be changed on the interface. You have to wait one day, and the issue should disappear. In the meantime, you may see some numbers in other currencies (likely GBP).
Another thing you can choose to do is to allow IB to lend your shares. By doing so, you will get 50% of the profits. This feature is called the Stock Yield Enhancement Program. However, there are some risks. I have tried it on and off over the last few years, but whether you think it is worth it is up to you.
Conclusion
The best broker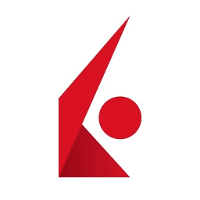 The procedure is now complete! If you followed this guide, you now have an Interactive Brokers account.
With this great broker, we have access to U.S. Exchange Traded Funds such as VT, which makes the most significant part of my portfolio.
I have now been using IB for more than two years. And I am delighted with IB. Interactive Brokers is the best broker available to Swiss investors.
The next step is now to buy an ETF from Interactive Brokers. It is also relatively simple and only takes a little time.
What do you think about Interactive Brokers? Do you already have an account? If not, which broker are you using?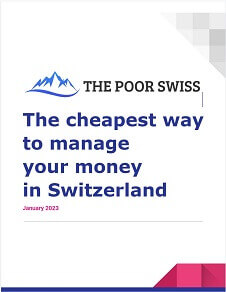 The best financial services for your money!
Download this e-book and optimize your finances and save money by using the best financial services available in Switzerland!
Download The FREE e-book