(Disclosure: Some of the links below may be affiliate links)
It is already the end of the first month of 2019. I am still doing the mistake of writing everything with 2018 so far. I need to get used to the new year. So far, the year started well for us and our finances.
In January 2019, we managed to save a nice percentage of our income! This is great to start the year with more than 50% of savings in the first month! Moreover, the stock market finally started recovering from the terrible last months of 2018. With this, our net worth got a very jump ahead!
As you read this post, I will already be in China where I will be celebrating Chinese new years with family in law. Thanks for the magic of scheduling posts, you will still be able to read my posts! I shall be able to read comments normally.
In this post, we are going to see what happened to us and our finances during the month of January 2019.
January 2019
This month was not very eventful. We started well the new year. But it is not really a big deal. We had a few events with my family and friends this month. The biggest thing is that Mrs. The Poor Swiss left for China already in the middle of the month. It was really quiet here without her for two weeks. I am going to join her early next month and we are going back together. We will be in China to celebrate Chinese new year early February.
I also started working on our new goals. I got rid of a few things from my desk at home. For next month, I also planned other things to get rid of. From these things, I plan to try to sell a few. However, since we are leaving for China, it is not really practical to sell things and send them by post. So I delayed the sale of these to next month. I went strongly on my Chinese learning, only missing two days this month. Already, I can feel my level increasing with some steady learning. I am going to try to practice in China next week.
As for the money, we managed to stay a very nice level of expenses this month. Even though we had a few yearly bills this month, we were quite frugal. Overall, we managed to save 50% of our income this month! This is a great result to start the year! I already know that next month, we will not be able to save 50% but we will still save something!
Stock Market
If you have followed the stock market in 2018, you will remember that the end of the year was quite chaotic. At the worst point, our entire portfolio was down more than 10%.
Fortunately, for this month, it was much better! It went up almost every day of the month. We are still far from the heights of September 2018. But we are getting back out there. I am a bit disappointed that we did not have enough cash to invest more during this downturn. Since we had to move a large part of our cash to a rental deposit, we have been struggling with our cash allocation. Once I receive the money from our ESPP, I will keep our cash amount higher than currently.
For reference, here is the evolution of the S&P 500 index during the month of January 2019:

It was a pretty good month! However, our investment portfolio is still down about 5%. We are still in correction territory. We will see how that goes next month!
Expenses
Here are our January 2019 detailed expenses:
Insurances: 790.05 CHF: Average
Transportation: 316.01 CHF: Above average. We had to replace the wipers on my car. And we spent much more than usual for gas. Finally, I also had to pay the yearly bill for Rega.
Communications: 334.60 CHF: Well above average. This is because I had to pay the bill for Serafe, the company that replaces the infamous Billag. It is still a very bad tax for very bad service. But there is no choice but to pay it!
Personal: 564.62 CHF: Below average. We have been quite frugal this month. I ordered a new home automation system that made a slight bump. But I managed to save a lot by ordering it from the UK and forwarding it to Switzerland. I will talk more about that in another post next month.
Food: 356.90 CHF: Average: This is totally standard for us.
Apartment: 1247.00 CHF: Average.
Taxes: 694.10 CHF: Average
In total, we spent 4417.71 CHF in January 2019. This is a really good month! I am really glad to be able to start the year like that!
2019 Goals
If you have not seen, I have made a full review of my 2018 Goals. Overall, they were almost all passed easily. I think they were too easy. So for my 2019 Goals, I decided to try some more ambitious and interesting goals. So, this is now the first update of my goals in 2019: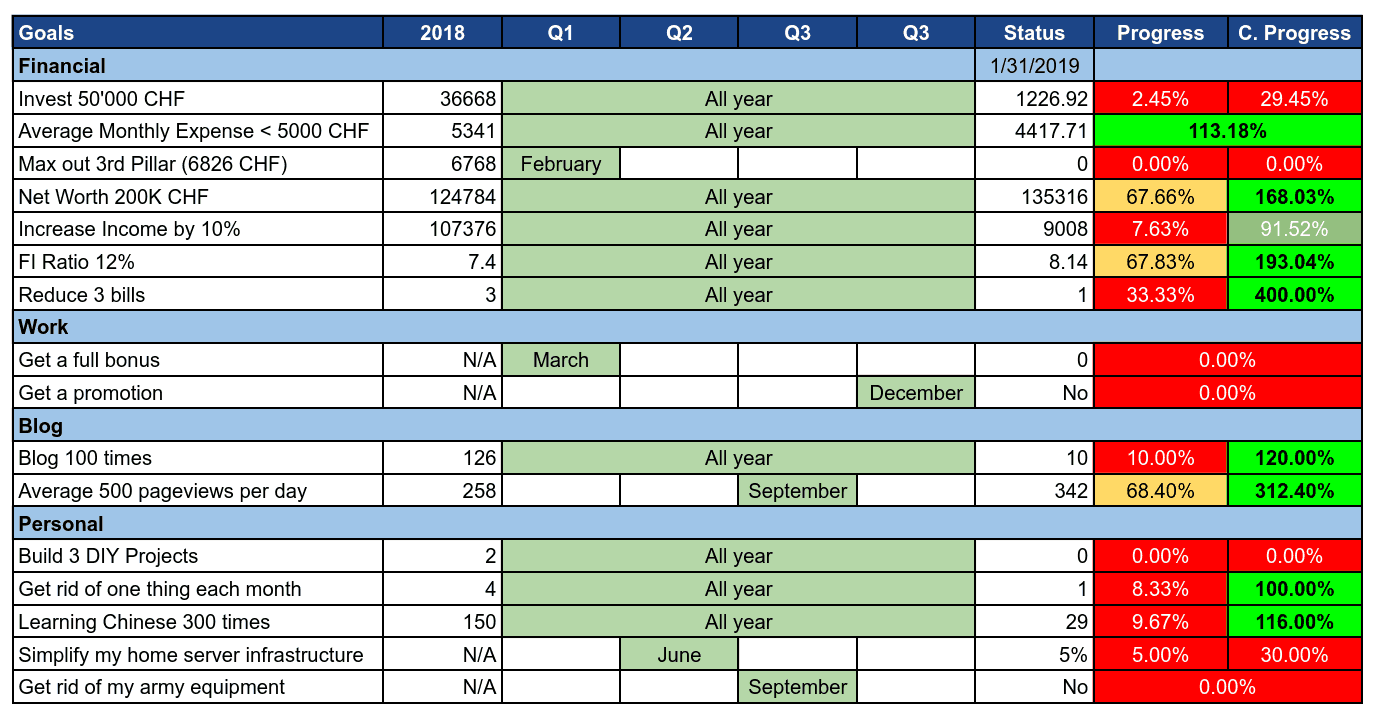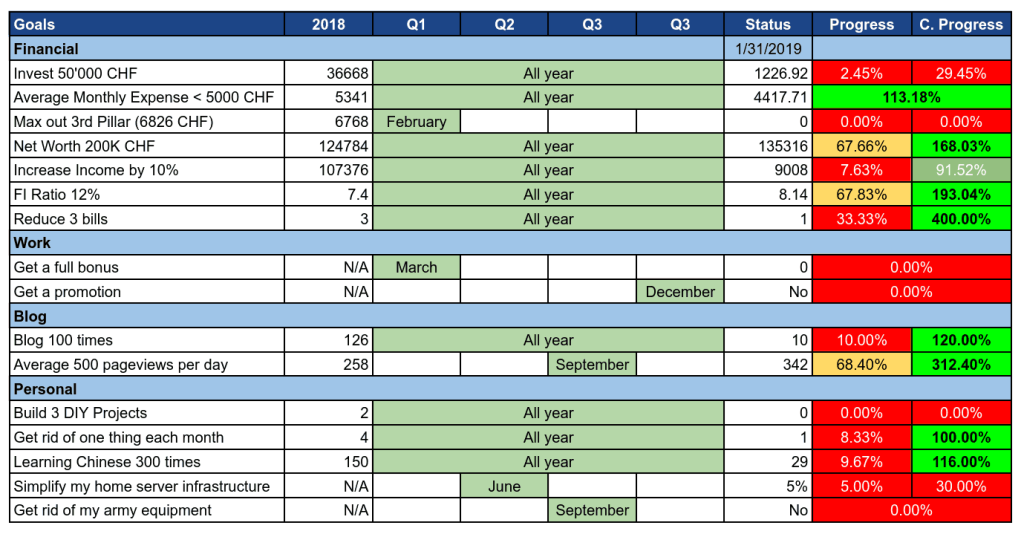 Overall, it is going great. I am a bit behind on investing. But this should be fixed next month normally. Also, I am behind on simplifying my home server architecture. I should be able to fix that more in February or March.
One great thing is that I have been able to reduce one of my bills. I downgraded my internet plan to use a slower one and as such save money. We will have a fast enough internet for 15 CHF less per month. This will be 15 CHF per month saved or 180 CHF per year! With that, I am starting strong on my goal to reduce three bills this year. However, I do not yet know what the other two bills will be. I wanted to reduce my bill for my legal insurance. But it turns out this will not be possible for several years.
For this month, I have made some cleanup on my computer desk. I was able to get rid of many old CDs and DVDs. In fact, I still had some CDs for Windows XP. I really think I am not going to use them in the future! There were also some very old documents and notes. Here is what I have been able to get rid of: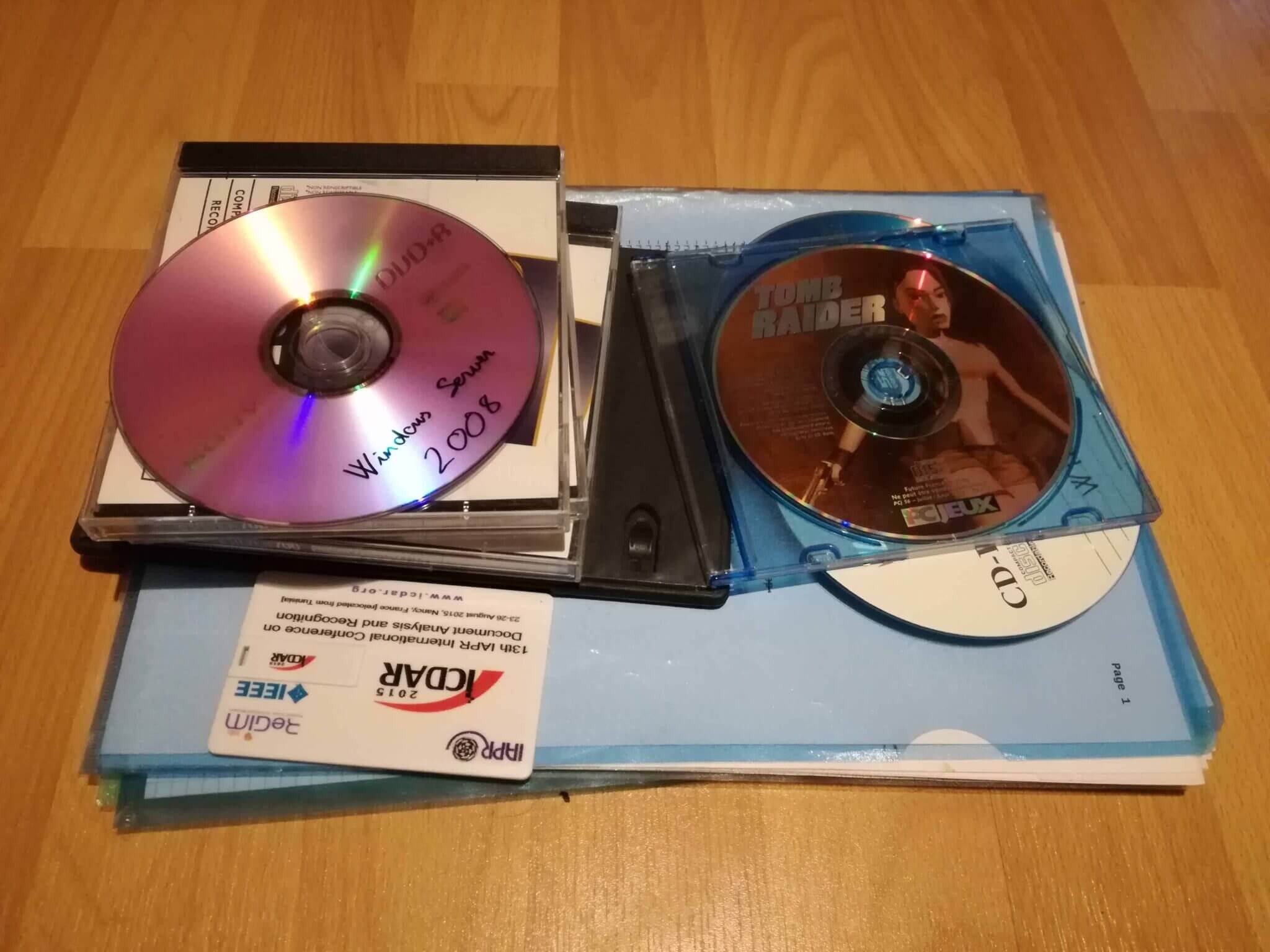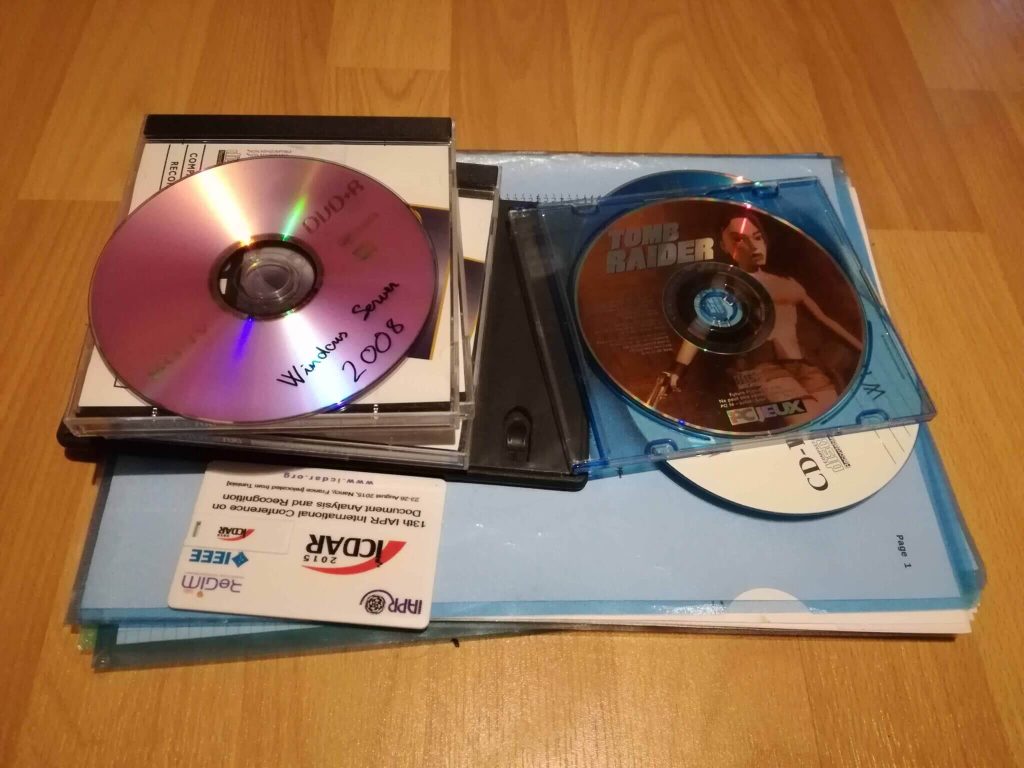 Next month, we plan on getting rid of some kitchen appliances that we never use. We would have gotten rid of them this month, but we would not have had time to sell them before going to China.
Net Worth
As I said before, the stock market did a nice rebound this month. Here is the state of our net worth:


We can clearly see the nice bump! We are now standing at 135K of net worth. This is pretty great. I hope the stock market will continue that way and that we will recover the rest of our losses.
Unfortunately, Switzerland is starting to follow the European Union (EU) with its stupid laws about investing. These new laws will forbid us to invest in U.S. domiciled funds starting in 2020. European funds are strictly worse than the U.S. equivalent with more fees and smaller values. And even more unfortunate, DEGIRO decided to apply these laws in advance. Therefore, I cannot buy my VT ETF anymore from DEGIRO.
For this, and other reasons, I have decided to open an account on Interactive Brokers. I will soon publish an article about how I opened the account there. And I will detail the reasons for my moving away from DEGIRO. I do not yet know if I will transfer everything or keep both brokers. I will decide that later. But at least, I will be able to invest in VT for one more year.
The Blog
The month started very slowly for the blog with the normal new year downtime. However, after that, it went very strong. A few of the articles did very well. For instance, I had a lot of comments on my post about DEGIRO restricting access to U.S. funds.
I also had another mention by RockstarFinance! My post about learning Money Lessons from Family Guy got featured! This made a huge spike in readers from the United States. Even though these are spikes that do not last, it always feels great. It actually motivated to start working on the next one in the series. It will be about learning money lessons from The Simpsons!
Overall, this month, there were 40% more page views on the blog this month than last month. This is an average of 342 page views per day. This is really amazing for my blog! I am really happy about that. I have no doubt that next month will be lower. But it is still a great result.
This month is the first month with my new schedule of two posts per week. I thought I could not sustain three posts per week anymore as I did last year. However, I currently have a lot of posts scheduled in the queue. For now, it is fine since I will leave for two weeks with very limited internet access. But I may consider going back to my old schedule after the holidays.
This month, I also had the first guest post on my blog! Jasper from Stojfinance.com wrote a nice post about whether one should buy or rent his home. And I wrote a guest post on his blog about the Russell 3000 Index. I am pretty happy about this collaboration. I hope I will have more opportunities for guest blogging in the future.
As usual now, here are the three most popular posts from January 2019:
What was your favorite post of the month?
Next Month – February 2019
Next month, I will be in China for two weeks to celebrate Chinese new year with my family in law. I will not be blogging during this time. And since I will not have a good internet connection, I may not answer to emails and comments very quickly. However, I have enough posts scheduled so that the blog will still live without me for two weeks! I will not be able to answer much to the comments I think.
Financially, I already know that February will not be great. I will have to pay for the second part of the dowry. And we are likely to spend more while we are abroad than what we usually spend in Switzerland. On the other hand, it is possible that our net worth will see a nice increase because my ESPP shares should vest next month normally. I will be sure to detail this next month!
What about you? How was January 2019 for you?