Category:
Updates
Reports of our expenses, earnings, and net worth. You'll find the evolution of our savings rate, what went well, what didn't well, month by month. The goal is to share everything, with 100% transparency. You will also find some information about our travels. Follow my path to Financial Independence.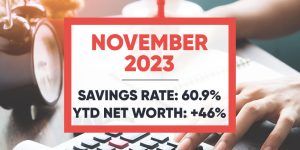 November 2023 – A rainy month
November 2023 was quite average but with a lot of rain. Not much change but financially it was a good month.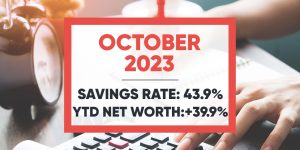 October 2023 – New heat pump boiler
In October 2023, we spent more reasonably than during previous months. Here is all that happened to us during this month.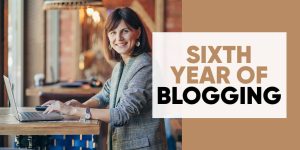 Sixth year of blogging – Summary
The blog is now six years old. Read about everything that happened during this sixth year of blogging.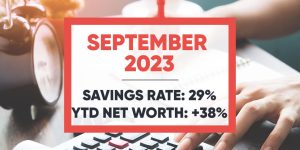 September 2023 – Finally colder but more expensive
September 2023 was finally a colder month (a great thing!). We spent too much on food and "only" saved 29% of our income as a result.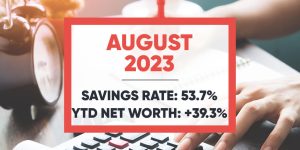 August 2023 – Too hot
The worst part about August 2023 was the extreme heat, I am glad it is over! Here is all that happened to us during this hot month!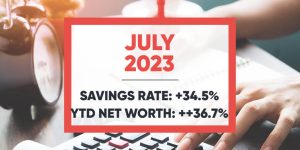 July 2023 – Holidays
In July 2023, we had a nice time in Greece. Other than that, not much happened during the month and managed to save about a third of our income.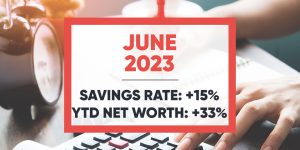 June 2023 – Travel and new lows in sleep
In June 2023, we planned our summer holiday and spent way too much money. We also slept very little again.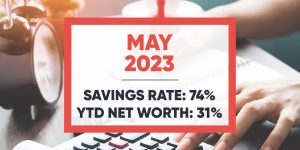 May 2023 – Good month and small vacation
May 2023 was a good month, with a short vacation to Annecy and had great time with friends and family. We saved a large portion of our income.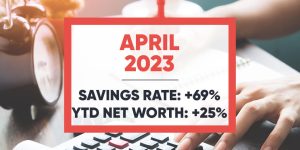 April 2023 – Another expensive month
In April 2023, we saved a significant portion of our income, but it was still a very expensive April, compared to previous years.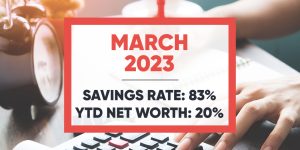 March 2023 – A little splurging
We spent too much in March, but it was our highest income month, leading to a great savings rate!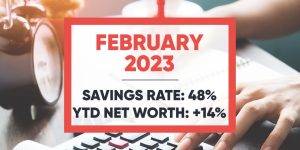 February 2023 – Expensive
In February 2023, we saved slightly less than our goal, because of some large extraordinary expenses, low taxes and high income .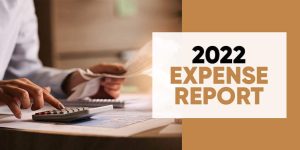 How much we spent in 2022 – Full Expense Report
Here is exactly how much our family of three spent in 2022, everything included! Learn from our good categories and from our bad ones!