Zak Review 2023: Free Bank Account from Bank Cler
|
Updated:
|
(Disclosure: Some of the links below may be affiliate links)
Zak is a free digital Swiss bank account from Bank Cler. It is the first fully digital bank account from Switzerland. It was launched in 2018. You can use Zak from your smartphone as a digital bank account.
The main feature of Zak is that it is free! For all your operations in Switzerland, you will not pay anything. Being free makes Zak very attractive.
Some people dislike digital banks because they fear not having a big bank behind them. But Zak is a bank account from Bank Cler. So you have the advantages of a big bank with the free price of digital banks.
This article will cover Zak in detail: what is good with it and what is not great!
I wrote this article in collaboration with Bank Cler.
About Zak

| | |
| --- | --- |
| Monthly fee | 0 CHF |
| Users | 45'000 |
| Card | Visa Debit |
| Currencies | CHF |
| Withdrawals in Switzerland | 2 CHF (free at Cler's ATMs) |
| Withdrawals abroad | 5 EUR |
| Languages | French, German, and Italian |
| Custody bank | Bank Cler |
| Depositor protection | 100'000 CHF |
| Established | 2018 |
| Headquarters | Basel, Switzerland |
Zak
Zak is the earliest Swiss digital bank account. Bank Cler started offering Zak accounts in 2018. Bank Cler was previously known as Bank Coop. There are a few new digital bank accounts now. But, interestingly, they were the first ones to start.
This bank account is entirely digital. You can only use it from your smartphone. There is no e-banking access from your desktop.
The main selling point of Zak is to be entirely free for operations in Switzerland. These days, banks have no interest rate. So, it is essential to choose a free bank account. You do not want to waste your money on bank fees.
All people that are more than 15 years old can open a Zak bank account. But you also need to be a resident of Switzerland. If you are not a Swiss citizen, you need a B or C permit to open an account.
With Zak, you will have a physical Debit Visa card with each account. You can use this card in Switzerland and abroad. The card is issued by Viseca.
I have not been using their mobile application for a long time. But it feels well-designed. It is easy to use and user-friendly. The app simplifies people's life. Of course, you want your banking app to be as simple as possible.
Since March 2022, Zak has supported eBill. Their users widely requested this feature. I know many people were not using Zak because of that.
Please note that Zak is only available in the three Swiss national languages: French, German, and Italian. It is not available in English. The absence of English is slightly disappointing for ex-pats. It could be a substantial disadvantage for many people.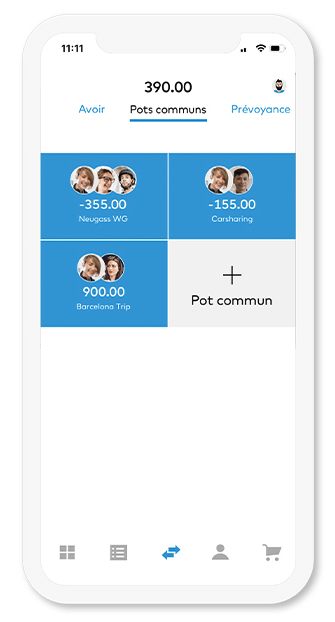 Zak Fees
The main advantage of Zak compared to other Swiss bank accounts is the pricing. However, if you use the Zak account correctly, you will not have to pay for anything.
There are no management fees at Zak, and you will not pay any monthly or yearly statements fees.
All payments through the application are free in CHF and EUR. Most bank accounts offer free payments in CHF, at least.
The Debit Visa card of Zak is free. You can withdraw money for free at all Bank Cler ATMs. If you withdraw cash at other ATMs, you will pay 2 CHF per withdrawal in CHF and 5 CHF in EUR. This limitation could be an issue if you have no ATM from Bank Cler nearby. You must pay 5 CHF per withdrawal if you withdraw money abroad.
If you pay with a Debit Visa card in Switzerland or abroad, transactions will be free.
Unfortunately, even though there are no fees for Zak abroad, the exchange rate is unfavorable to the users. Generally, users have seen about a 2.5% surcharge on the exchange rate when using this card. This makes it very poor abroad or in foreign currencies online.
You can also deposit cash for free at a Bank Cler ATM. This is interesting because very few neo-banks allow this.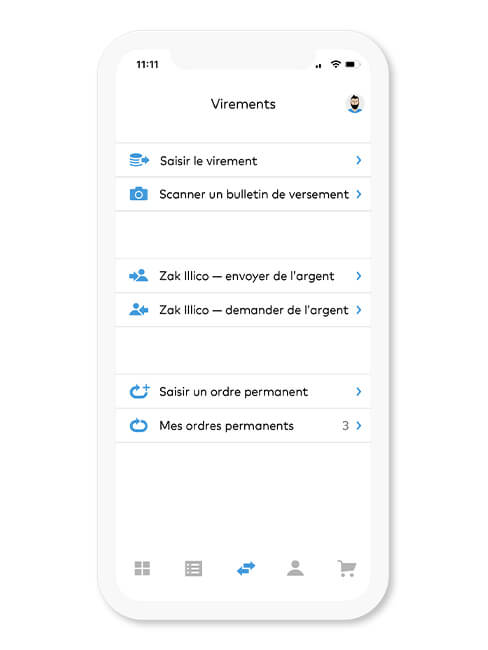 The card offer of Zak is not great for purchases in Switzerland. The Visa card does not offer any cashback. The absence of cashback is not a big deal since we have a very strong credit card strategy. This drawback is currently the same for every Swiss digital bank.
Other features
Zak also has a few interesting extra features. These features could make a difference for some people.
One feature that could be very practical is Zak Illico. With this feature, you can directly send money to other Zak users in real-time. You can imagine using that to pay your friends quickly or to split a bill.
This feature is excellent if you know many people using the application. On the other hand, this is less useful if you do not know any other users. Depending on how Zak becomes popular, this could become a great thing.
You can also create common savings pots. These pots are like small accounts that up to ten people manage. You can use this to share project expenses with a group of people. For example, I can see this being very useful if you are on vacation with some friends and want to keep an overview of the shared bills.
Another thing you can do is create savings pots with individual goals. These are like an account where you can save money for a goal (vacation or retirement). And you can automate some transfers to this account every month. This could be a great feature if you need this to manage your finances. But if you keep it simple, like me, you probably will not need this feature.
Inside the app, you will also find some deals for shops and services. Depending on the offers, this could be interesting. But I do not see that as a selling point. There are more than enough deals on the internet already. And I will never open my bank application to look for deals.
Some of these features could be interesting for some people, especially the direct payment to other users. However, several features can be great if you know people using the application.
Zak Plus
Zak also comes in a premium version: Zak Plus. This bank account will cost you 8 CHF per month.
With this option, you will have all the features of the standard account. And you will pay fewer fees for one thing: All withdrawals are free regardless of the country or ATM.
You also have a few other advantages, like a card with a unique design and free coffee in Bank Cler offices.
Honestly, I do not feel this is a great offer. Generally, abroad, you can avoid withdrawing money. And since you can already pay for free abroad with the Visa prepaid card, there is little advantage in doing the same with the physical Visa.
Zak Plus is a great way to get cash abroad. If you travel a lot and need cash, 8 CHF per month is a small amount. However, it will account for a small percentage if you withdraw large amounts regularly.
How to open a Zak account?
Opening a Zak bank account is very easy. Bank Cler made the process extremely straightforward.
You can open an account directly from your phone. You just have to download the app and follow all the steps. You can do that on Apple and Android devices, so I do not have to explain every step. The process is straightforward. And all the questions asked are entirely standard.
You need to make sure to have your identity documents ready at hand. They will verify your identity during the process through a video call. This video call may take a few minutes.
Overall, you should be able to create a new account from your couch in less than 10 minutes.
It is important to mention that you need another bank account to create your Zak account. To verify your Zak account, you must transfer money from an existing bank account in your name. So, Zak cannot be used if you just arrived in Switzeralnd without a bank account!
Zak as a payment card
Zak is a great bank account. And it also offers a good Visa card for paying abroad for free.
However, it is not the best option for a payment card in Switzerland. That does not mean you should not use Zak. It means you should get a second card for your payments in Switzerland.
The reason is simple: you want a little cashback on your payment card. There are two great options in Switzerland currently:
Swisscard Cashback American Express with 1% cashback. I am using this card every time it is possible.
Certo One Mastercard with 1% cashback in three shops. When American Express is not supported, this is a great card.
Both of these cards are free and offer some cashback. Zak's card is free, but it does not offer any cashback.
So, Zak is an excellent bank account. But you should try to get another credit card to pay in Switzerland.
Alternatives
We should compare Zak against some alternatives.
Zak versus Neon
Best App to Pay, Save and Invest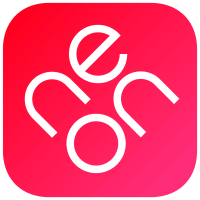 Neon
All the services you need to pay, save and invest, in a neat package, with extremely good prices!
Use the poorswiss code to receive 10CHF!
Pros:
Pay abroad for free

Invest with great fees
Use the poorswiss code
Read my review
Neon is another great free digital Swiss bank account. We can make a small comparison of both bank accounts.
These two bank accounts are very similar. Neon has a Mastercard, while Zak has a Visa. Neither bank offers a Maestro card.
Both banks offer free purchases abroad in their basic plan. With Neon, you can use the Mastercard for this. And with Zak, you can use a prepaid Visa card. This free service can make a lot of difference.
However, one huge difference is that Neon uses the Mastercard exchange rate with no surcharge, while Zak uses the Visa exchange rate with a large surcharge. On average, Neon will be 0.5% more expensive than the interbank exchange rate, while Zak will be about 2.5% more expensive. So, Neon is much better than Zak abroad.
Also, Zak offers a system to send money directly to other users. Again, this feature can be practical if you know many people using it. And this is not possible with Neon.
Regarding their mobile applications, I think that Zak's mobile application is better. It feels more polished and better finished. But this is not a huge difference. And in the end, you will probably spend very little time inside the application. So it should not matter much. But, on the other hand, if you know many people using Zak, some collaboration features could be a good selling point.
One advantage of Zak for some people is that it is offered by a standard bank (Bank Cler). A lot of people find this comforting. On the other hand, many people do not want to use digital bank accounts because they prefer big banks. On the other hand, Neon is not well-known and is only a digital bank and a startup.
One slight advantage of Neon is that it is available in English. For people coming to Switzerland who do not yet speak any national languages, this could be an essential advantage.
Overall, I believe that Neon is significantly better than Zak.
If you want more details, I made a detailed comparison of Neon and Zak.
FAQ
Who can use Zak?
Every Swiss resident over the age of 15 can open a Zak account.
How does Zak differ from Bank Cler?
Bank Cler is a traditional bank. Zak is a digital bank account proposed by Bank Cler.
What is Zak Illico?
Zak Illico is a special feature that lets you transfer money directly to other Zak users.
Zak Summary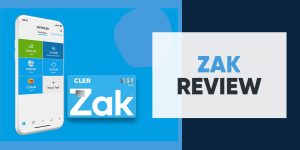 Zak is a free digital Swiss Bank account, from Bank Cler, with some advanced features.
Product Brand: Zak
Zak Pros
Let's summarize the main advantages of Zak:
Very easy to use!
No account management fee!
Can send money directly to other Zak users!
All the features are available on your phone!
You can use Bank Cler offices about your account!
Support for eBill!
Zak Cons
Let's summarize the main disadvantages of Zak:
You need another bank account to open a Zak account;
Expensive currency conversions with the card;
Not available in English;
No cashback on the credit card;
Relatively low limit (10'000 CHF per week);
Conclusion
If you want a free and good bank account, Zak is a good option! If you use it correctly, you will have a fully functional bank account. And you will not have to pay any fees!
I am thrilled digital banks are getting better and better in Switzerland. The fact that we can use Zak Prepaid Visa for purchases abroad for free is fantastic. Bank Cler did an excellent job with this new digital account.
And if you know many people using Zak, it could be great to share some expenses easily. You can even plan project spending in groups inside the application.
If you are still using a non-free bank account, Zak is a great alternative! Indeed, you should consider moving to a digital bank account or at least a free bank account.
If you want to consider an alternative, you may also want to look at Neon, another great Swiss digital bank. I have made a comparison of Zak vs Neon for more details. I am personally using Neon.
What about you? What do you think of Zak? Which bank account are you using?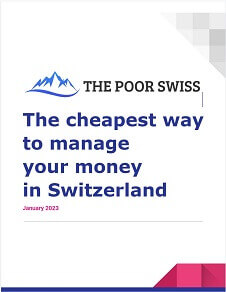 The best financial services for your money!
Download this e-book and optimize your finances and save money by using the best financial services available in Switzerland!
Download The FREE e-book