(Disclosure: Some of the links below may be affiliate links)
Cembra is a well-known credit card provider in Switzerland. They are primarily known for their Cumulus card with a good cashback. After stopping this card, they started a new set of cards: The Certo One Mastercard World and the Certo Mastercard World.
And these cards look even better than the last card from Cembra. So, let's delve into the details of these two cards and see how interesting they are.
By the end of this review, you will know whether you should use one of these new cards from Cembra.
The end of the Cumulus Card
Until recently, Cembra issued the Cumulus Mastercard, an excellent free credit card in Switzerland. I have used this card for several years.
However, in May 2022, Migros Bank announced they would issue their credit card based on the Cumulus points system. This decision ended a 15-year partnership between Migros and Cembra.
So, Cembra started their Certo One! Mastercard and Certo Mastercard, in response to the end of this partnership, to retain their customers.
The cards previously issued by Cembra will still be valid until the end of their expiration date. However, new cards will not be issued anymore.
Cembra Certo cards
To replace the loss of the Cumulus card, Cembra started two new cards:
The Certo Mastercard World that you can get in exchange for your Cumulus Mastercard.
The Certo One Mastercard World is an entirely new card.
In this review, we look at these two cards in detail.
Cembra started a new website for these two cards: Certo Cards. You can register there to get a new card for free.
Both cards are Mastercard, which shops in Switzerland accept very well. You can use them pretty much everywhere in shops and online. Mastercard is much better in Switzerland than American Express.
Certo Mastercard World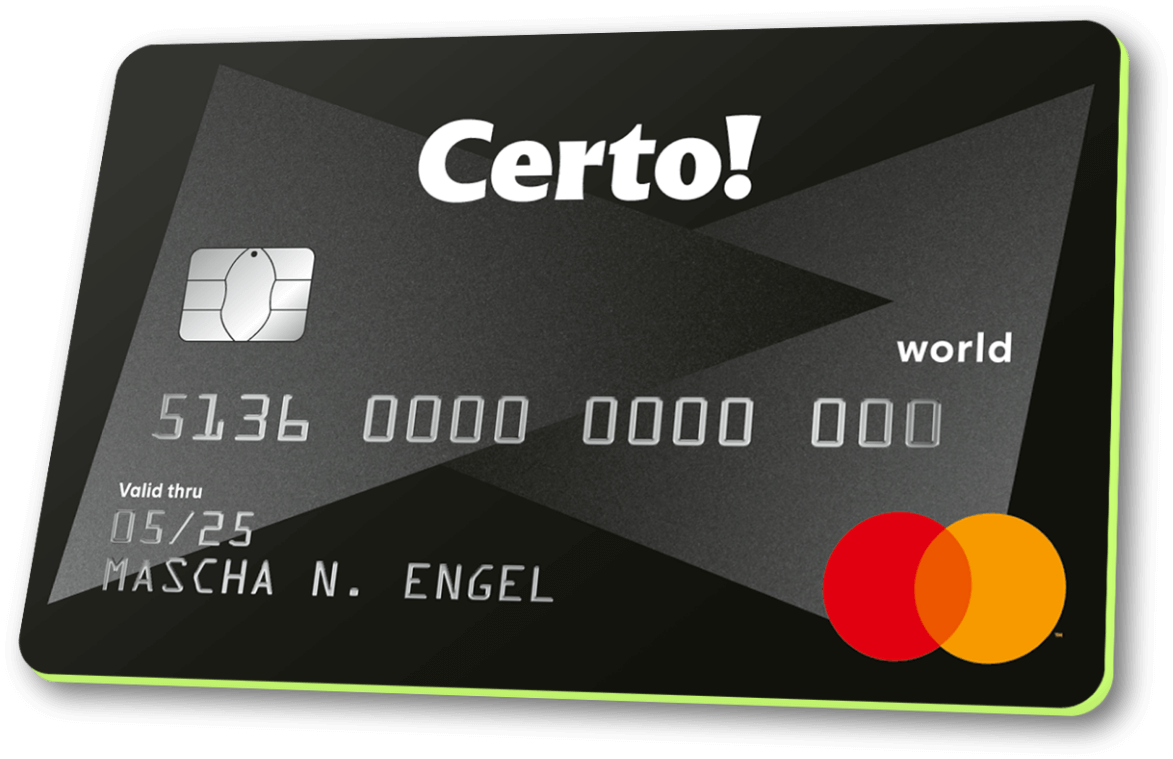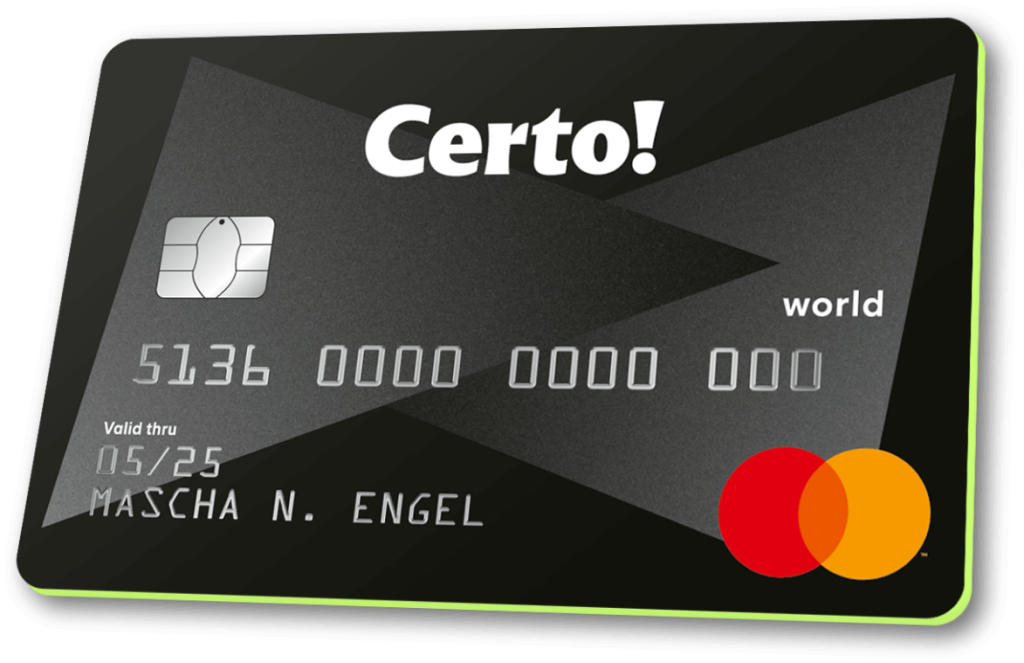 The first card, the Certo Mastercard World is made to replace the Cumulus Mastercard previously offered by Cembra. You can only obtain it by exchanging your previous Cumulus card with this new card.
This card is free, which is generally the essential point about credit cards.
And second important point, this card has cashback:
1% cash back at Migros, Coop, and SBB
0.33% cash back at other shops and online
This cashback is better than the previous card that only gave 0.33% in every shop. For a free card, this is great! This level of cashback is quite good if you often shop at the first three shops.
Certo One Mastercard World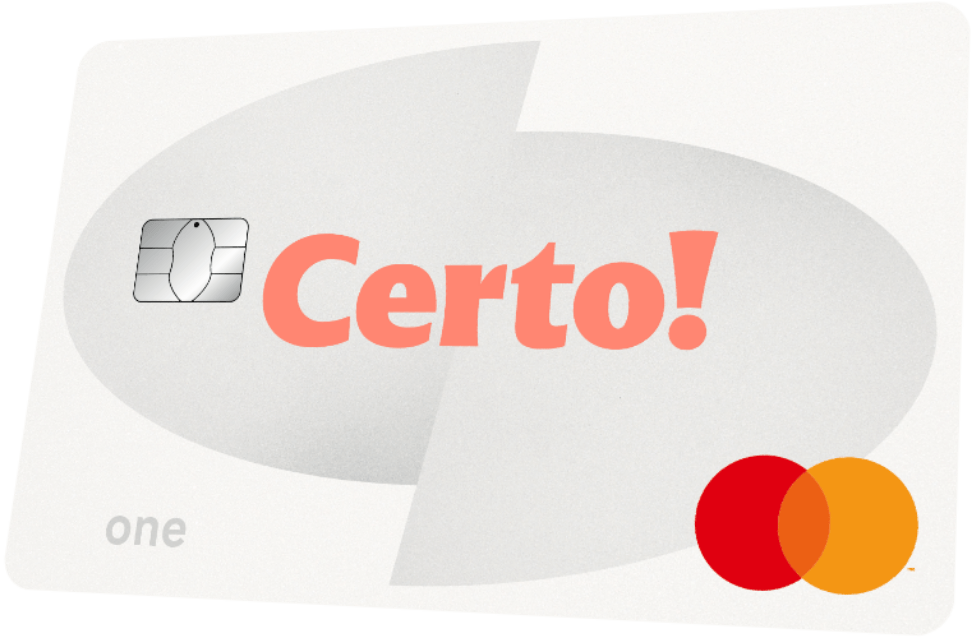 The second card, the Certo One Mastercard World is a new card that anybody can order.
This card is also free. And it also has cashback:
1% cash back at three chosen retailers. You can select the retailers yourself and change once a month.
0.33% cash back at all other shops and online.
Here is the current list of available retailers (as of July 2022): Migros, Coop, SBB, Zalando, SWISS, Manor, Lidl, Decathlon, Aldi, H&M, Netflix, Spotify, Airbnb, Booking.com, Microspot, Digitec Galaxus, Ochsner Sport & Shoes, Interdiscount, Denner, Landi. 
Just like the other Certo card, the cashback will be accumulated for three months and then credited to your credit card bill.
I am pleasantly surprised by this card. The ability to choose the three places where you want the highest cashback is excellent! Looking at the list, I would use Migros, Lidl, and Digitec Galaxus. These three shops cover a lot our expenses!
I do not even understand why the Certo (without the One) Mastercard exists. For me, the Certo One is strictly better since you can achieve the same cash back even better.
The fees
We also need to talk about the fees of the card.
As mentioned before, the base price of the card is free. There is no annual or monthly fee. If you use these cards correctly, you will never pay any fee.
You can also get an additional card for free. This is useful if you want a single account for you and your partner but still want to have two cards.
If you carry some balance, you will pay 11.95% interest. This interest rate is extremely expensive, but it is probably not a huge deal since you should always pay your entire balance. A credit card is only attractive financially if you do not carry credit card debt.
There are other fees as well:
If you pay in full but late, you will have to pay 30 CHF.
If you need a replacement card, you will have to pay 20 CHF
If you withdraw money in Switzerland or abroad, you will pay a 3.75% fee
If you pay abroad on in foreign currency, you will pay 1.5% extra
All those fees are pretty high. However, you can avoid all these fees. So, I still consider this card free, which is excellent.
The insurance benefits of Certo One
Many credit cards come with some insurance benefits. So, let's quickly review the insurance benefits of the Certo One Mastercard World.
This card has three different insurance benefits:
Best price guarantee: At most 3000 CHF per year and 2000 CHF per event
Purchase insurance: At most 2000 CHF per year and 2000 CHF per event
Rescue assistance insurance: Transfer to the nearest hospital, repatriation, search and rescue
All these insurance benefits come free of charge with the card.
Insurance benefits on credit cards are not essential. In the immense majority of cases, people will never use them. On top of that, some of these insurance benefits could be covered by complementary insurance or are sometimes automatically covered anyway.
Nevertheless, these insurance benefits are interesting, and it is good to know about them using this card.
Certo One vs Cembra Cumulus Mastercard
Before, the Cumulus Mastercard from Cembra was the best card available in Switzerland. So, let's compare the new Certo One vs the old Cembra Cumulus card.
The previous Cumulus card offered 0.33% cashback in every shop, with no other improvements. The new Certo One card offers 1% on three select shops and 0.33% on all other shops. Therefore, the new Certo One card is significantly better than the Cembra Cumulus Mastercard.
On all other fronts, the two cards are similar. They have the same fees and use the same system. There are some differences on the insurance front, but this does not matter to most people. And insurance in credit cards is generally just a marketing argument.
Overall, I much prefer the new Certo One Card!
Certo One vs Migros Cumulus Visa
Since Migros started a new Cumulus credit card, we must compare Certo One Mastercard and the Migros Cumulus Visa credit card.
Both cards are free. There is no annual or monthly fee.
The first difference is that the card from Migros is a Visa, while the card from Cembra is a Mastercard. But in Switzerland, it should make no difference. They are always accepted together.
The new card from Migros offers 1% cash back at Migros (2% the first year) and 0.33% cashback in other shops. This cashback is very similar to the Certo One card.
However, with Certo One, you can get 1% cashback in three different shops, including Migros, while you only get Migros shop with the Migros Bank card. Therefore, the Certo One card is better than the Migros Cumulus card!
Also, the cashback from Certo is real cash back on your credit card bill. You can only spend the cashback from Cumulus at Migros. So, the cashback from Certo is more interesting than the cashback from Cumulus.
The Migros Cumulus Visa card is slightly cheaper on other fees:
2.5% for withdrawing money instead of 3.75%
9.4% interest rate instead of 11.95%
Since you should not pay any of these fees, these differences should not matter.
Also, Migros Cumulus Visa card has no fee on foreign exchange, compared to Certo's 1.5% exchange fee! One. However, this card is still not good to use abroad! The card has no fee, but you will use the Migros Bank exchange rate, which is on average 1.5% more expensive than the interbank exchange rate. It is indeed much better than the Certo One, but you should not use these cards abroad or online (use Neon)!
With Certo One, you will have to use the Cembra mobile app. And with the Migros card, you will have to use the One app. I have never tested any of these apps. But I have had a bad experience with both Cembra and Migros Bank applications. So, I do not expect a good application from any of them. It should not make much difference anyway.
One difference that could be significant for some is that Cembra does not have any support for e-bills. On the other hand, Migros Bank supports it well. So,  if you rely on e-bills, the Cumulus Visa has an advantage.
So, overall, the Cembra Certo One Mastercard World looks better than the Migros Cumulus Visa card!
I will soon write a full review of the new card by Migros for completeness' sake.
Certo One Mastercard Pros
Let's summarize the advantages of the Certo One Mastercard:
1% cashback on three shops
0.33% cashback in all other shops
The cashback is real cash back, not points
Free card
Free additional card
Extra insurance benefits
Certo One Mastercard Cons
Let's summarize the disadvantages of the Certo One Mastercard:
Expensive to use abroad
No support for e-bills
Conclusion
For me, the new Cembra Certo One Mastercard World is the new best credit card in Switzerland. It can be used everywhere, is free, and has great cashback.
It is better than the previous Cumulus card and better than the new Cumulus card from Migros with more flexible rewards.
The card is free but has several high fees that you should avoid. But since You can avoid all the fees, we can still consider this card a free card!
The only thing I do not understand is why they did two different cards. And especially why they encourage people to exchange to the Certo Mastercard (no One! in the name) even though the One! is always at least as good. I plan to move to this card in the next few weeks since it is better than my current Cumulus card.
One card that I should still mention is the Swisscard Cashback American Express. It has 1% cashback in each shop. However, since it is an American Express, you cannot use it everywhere. If you only want one cart, the new Certo card is better than the Amex. But if you want to optimize, you can get both for maximum cashback everywhere.
If you want to learn more about credit cards, you can learn about my credit card strategy.
What about you? What do you think about this new credit card?