(Disclosure: Some of the links below may be affiliate links)
After stopping its partnership with Cembra, Migros Bank introduced its new credit card: The Cumulus Visa credit card.
Since the Cumulus Mastercard from Cembra was one of the best credit cards available, we need to look at this new Cumulus Visa credit card.
By the end of this review, you will know whether you should use this new Cumulus Visa credit card by Migros Bank.
The fall of the Cumulus Mastercard
As you may know, Cembra was issuing the Cumulus Mastercard until recently. It was an excellent credit card, and I have used it for several years.
But things changed in May 2022 when Migros announced the end of this 15-year partnership. Indeed, Migros decided that Migros Bank would issue a new Cumulus credit card directly. The old card is still valid for its users, but new cards will not be issued anymore.
So, users cannot order more of this excellent Cumulus Mastercard. Users need to know what cards they should use. So we look at the new option of the Cumulus Visa credit card, by Migros Bank, in this review.
Cumulus Visa credit card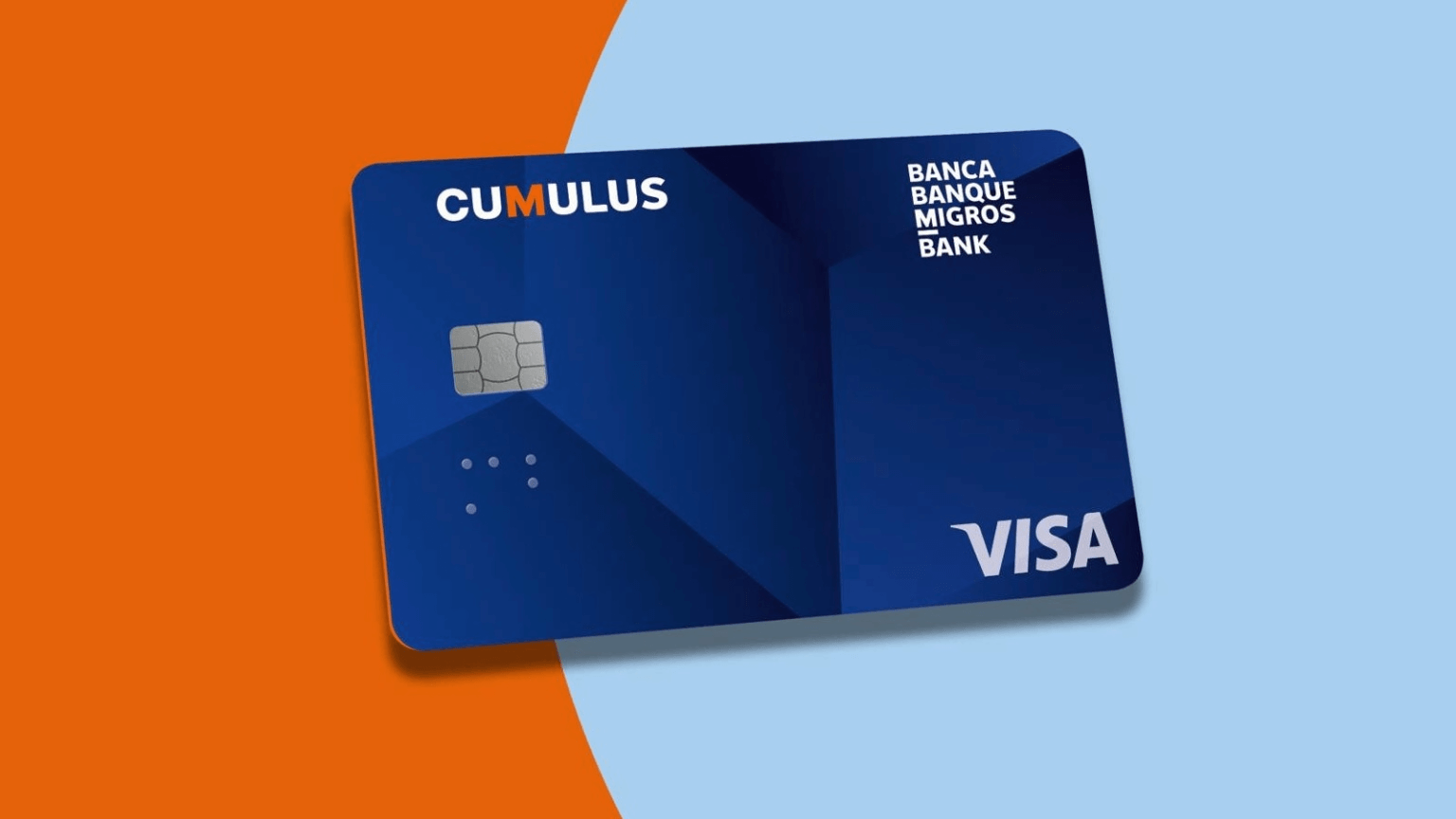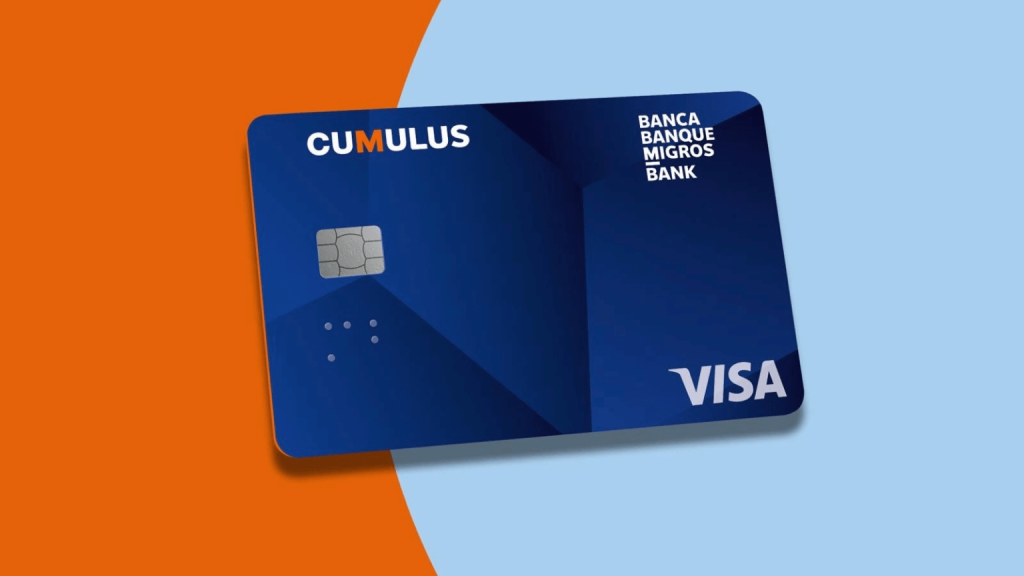 Migros Bank started issuing the new Cumulus Visa credit card in 2022. One difference with the previous card was that this is now on the Visa network instead of the Mastercard network. But this should make little to no difference for users.
This card is free of any monthly or annual charge. This is important because most users should look for a free credit card before looking at the cashback.
After the price, we look at the cashback. The Cumulus Visa credit has two cashback rewards:
1% at Migros shops
0.33% at all other shops
This cashback is not cash. The cashback is in the form of Cumulus points. Cumulus points are like cash, but you can only use them at Migros shops. Unless you never shop at Migros shops, these points should be a good system.
You will receive 2% cash back in the first year at Migros shops. Even though this is a large amount, you should be careful about using this as a criterion.
Generally, I recommend not using temporary benefits as criteria for comparing two services since this benefit will go away. It is still a great thing if you opt for this card. But do not choose this card just because of that. Temporary benefits are only there to attract more customers.
So, except for the first year, the cashback of the Cumulus Visa credit card is the same as the cashback of the late Cumulus Mastercard.
The fees
It is also essential to talk about the fees of the card.
As mentioned before, the card has no monthly or yearly fees. However, there are some fees depending on how you use the card.
You can also get an additional card for free, for instance, for your spouse or partner. This is great to share one account with multiple cards.
If you do not pay the credit card balance in full, you will pay a 9.4% interest rate on the amount due. This fee is not too bad as far as credit card debt goes. However, this is still a considerable interest rate.
You should never carry credit card debt if you are serious about personal finance. And if you are, you should focus on fixing that first before trying to optimize your credit cards.
If you use this card to withdraw money in Switzerland or abroad, you will pay a 2.5% fee on the withdrawal amount. Credit cards are usually the worst way to get cash in Switzerland or abroad. So, you should avoid this fee as well.
Here are some other fees:
2 CHF per paper statement.
30 CHF if you pay the balance in full but late.
20 CHF if you need a replacement card.
All these fees are relatively standard, neither cheap nor particularly expensive. However, you can avoid all these fees, which is excellent! But it is good to know about them before ordering this card.
This card is unique: it has no foreign currency transaction fee. Most credit cards have something from 1.5% to 2.5% foreign currency exchange fee. You will pay a hefty fee when you use them abroad or in another currency than CHF. So it is excellent that one card finally has no foreign exchange fee.
However, foreign currency transactions with this card are not free! Indeed, these transactions go through the Migros Bank currency exchange network. And conversions through this network have a surcharge between 1.5% and 2% compared to the interbank exchange rate. So, while this is much better than other credit cards, you should still not use this credit card abroad.
Nevertheless, there are some cases where you have to pay this fee. The way to avoid it is to use a debit card (like Neon) with a better currency exchange rate. However, sometimes debit cards are refused, like reserving a hotel. In these cases, you will have to use a credit card. And no credit card has free foreign currency exchange. So about a 2% surcharge is quite good!
Since you can avoid all the fees, we can still consider the Migros Cumulus Visa a free card!
The insurance benefits
Many credit cards come with some insurance benefits. So, let's quickly review the insurance benefits of the Cumulus Visa credit card.
The Cumulus Visa credit card comes with several different insurance benefits:
Price protection for up to 2000 CHF
Travel insurance for rescue (up to 60'000 CHF)
Trip interruption insurance for up to 4'000 CHF
Online account protection for up to 10'000 CHF
Internet legal protection for up to 10'000 CHF
Purchase protection for up to 2000 CHF
All these insurance benefits come free of charge with the card.
Insurance benefits on credit cards are not essential. Most people will not use any of these benefits. And if you want to be covered for some of these items, you should probably take full insurance.
That being said, it is still good to have insurance benefits if you use this card. But I would not use this as a criterion for choosing a credit card.
Cumulus Visa vs Cumulus Mastercard
Since many people have the Cembra Cumulus Mastercard, it is essential to compare the previous Cumulus credit card and the new one!
Let's start with the fees. The base fees are the same since both cards are free! The avoidable fees are lower on the Cumulus Visa than when Cembra issued the card. However, it should not matter much since you should avoid them.
One advantage of the new Cumulus Visa is that there is no foreign exchange fee. Even though you should avoid this fee as much as possible, it is worth mentioning. Sometimes, it is not possible to avoid this fee, unfortunately. In this case, the Cumulus Visa will be much better than the Cumulus Mastercard.
We should also compare the cashback. This comparison is not interesting since both cards have precisely the same cashback.
As for insurance benefits, the new Cumulus Visa comes with extra price protection insurance and three online protection insurance benefits. This is good if you switch anyway!
One slight advantage is that you will get e-bills with Migros while Cembra does not offer them.
Overall, the new Cumulus Visa by Migros Bank is slightly better than the previous Cumulus Mastercard by Cembra.
Migros Cumulus Visa vs Certo One
Cembra was the issuer of the previous Cumulus Mastercard. In response to the loss of the partnership, they started two credit cards. The most interesting of both is the Certo One Mastercard World by Cembra. So, let's compare the Migros Cumulus Visa and the Cembra Certo One Mastercard.
The base fees of both cards are the same: they are both free. The avoidable fees are significantly lower ton the Cumulus Visa.
Also, Certo One is very expensive to use with foreign currencies. The Migros Cumulus Visa is affordable, although not free either.
Since you can avoid all the fees, we should compare these cards solely based on the cashback. And this is where Certo One is significantly better:
Certo's cashback is cash that gets credited to your bill, while you can only use Cumulus points at Migros.
Certos' cashback is 1% at three shops of your choice, while Cumulus Visa only has 1% cash back at Migros. Both cards have 0.33% cashback in other shops.
Insurance benefits are slightly better for the Migros Cumulus since you get extra online protection for your accounts. However, this is enough to turn the needle, and I would still choose extra cashback over insurance benefits I am unlikely to use.
Again, Migros offers e-bills while Cembra is still very late in that regard. So that is a slight advantage in favor of Migros Cumulus Visa if you like using electronic bills.
So, for me, the new Cumulus Visa credit card is not as good as the new Certo One Mastercard World by Cembra.
If you want more information, I have written an extensive review of the Certo One Mastercard credit cards.
Migros Cumulus Visa Pros
Let's summarize the advantages of the Migros Cumulus Visa:
1% cashback in Migros
0.33% cashback in all other shops
Free card
Free additional card
Extra insurance benefits
Relatively cheap to use abroad
Support for e-bills
Migros Cumulus Visa Cons
Let's summarize the disadvantages of the Migros Cumulus Visa:
The cashback can only be used at Migros
You get 1% cash back only at Migros
Conclusion
This new Cumulus Visa credit card is interesting. It has the same cashback as its successor, and the fees are significantly lower (but you can avoid them). The insurance benefits are also improved.
However, it is not much better than before. And there is some strong competition from Cembra. The new Certo One Mastercard World credit card, by Cembra, is superior in many points to the new Cumulus Visa card.
I plan to move from the Cumulus Mastercard to the new Certo One Mastercard World from Cembra. While there is nothing wrong with the card by Migros, the card by Cembra is superior in its cashback systems with better and higher cashback.
If you want to learn more about credit cards, you can learn about my credit card strategy.
What about you? What do you think about this new credit card?