CSX Review 2023 – Digital Bank account by Credit Suisse
|
Updated:
|
(Disclosure: Some of the links below may be affiliate links)
CSX is a new digital bank account by Credit Suisse. They just started this new offer in 2020. And this account is much cheaper than the standard Credit Suisse accounts. The CSX bank account can even be free if used correctly.
Interestingly, even large Swiss banks are jumping on the digital bank account wagon. New digital bank accounts are a good trend if they allow people to pay lower fees for their bank accounts.
In this article, I will review the CSX bank account in-depth and compare CSX with other digital bank accounts.
About CSX

| | |
| --- | --- |
| Yearly fee | 0 CHF |
| Users | N/A |
| Card | Mastercard Debit |
| Currencies | CHF |
| Withdrawals in Switzerland | 2 CHF |
| Withdrawals abroad | 5 CHF |
| Languages | French, German, and Italian |
| Custody bank | Credit Suisse |
| Depositor protection | 100'000 CHF |
| Established | 2020 |
| Headquarters | Zürich, Switzerland |
CSX
So, what is CSX? CSX is the new digital bank account of Credit Suisse. They started this new bank account in October 2020.
You can access a CSX bank account with the CSX mobile application on any phone (except for Huawei). On top of that, you can also access your account using the online banking apps of Credit Suisse (only after you have created it on mobile). This is an interesting point because most digital bank accounts in Switzerland only have a mobile application.
The account consists of a private bank account and a debit MasterCard. You can use TWINT and e-bills with your account. Once again, this is interesting because this is ahead of most digital bank accounts. Credit Suisse reuses a lot of its infrastructure for this new account.
Finally, while it is a digital bank account, you can still get support from real people from Credit Suisse. It is still considered a Credit Suisse account, so you can access real customer support.
So far, the account has no special digital features like instant transfers or budgeting. But Credit Suisse indicated that future features specific to CSX would come. So,  it may change soon. And you can do instant transfers with TWINT, which would fit the same feature.
CSX Fees
Generally, a digital bank account's most significant advantage is reducing fees. Unfortunately, big Swiss banks are not known for their low fees. So, let's see the fees of this new CSX account.
There are three variants of the CSX bank account:
Basic White
Premium Black
CSX Young
The CSX Basic White account is free of management fees. You will get a debit MasterCard and a private account in CHF. And you will not have to pay transaction fees in foreign currencies. But you will have to pay 2 CHF for each of your withdrawals. There is no free withdrawal for this account.
The Premium Black account costs 3.95 CHF per month. It has the same features as the Basic White card. But you get unlimited free withdrawals at Credit Suisse ATMs (all other withdrawals are 2 CHF). And you also get perks like movie tickets at 15 CHF, but I think that is not an interesting perk. So, the only advantage of this account is free withdrawals. However, if you withdraw only once a month, the Basic White account is better!
The CSX Young account is for people from 12 to 25 years. It has the same features as the Premium Black account but is free! And you can get unlimited withdrawals at all ATMs, not only Credit Suisse ATMs. It is a very interesting account for young people!
Overall, the fees are okay, but not great. If you never withdraw money, the Basic White account is good. But if you have to withdraw money, Switzerland has better alternatives. And unfortunately, there are still many cases where we need cash in our country.
And I do not understand the appeal of the Black account. The White account is better unless you make two withdrawals per month or more on average. I generally make less than one withdrawal per month so the Basic White account would be better for me.
Alternatives
It is always important to compare a financial service against its alternatives.
CSX vs Neon
Best Digital Bank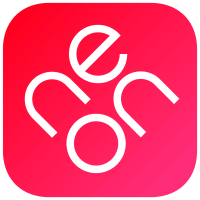 Neon
All the banking services you need, in a neat package, with extremely good prices!
Use the F9YMGT code to receive 10CHF!
Pros:
Pay abroad for free

Everything from your phone
Use the F9YMGT code
Read my review
Neon is currently my favorite Swiss digital bank account. So, we can compare Neon and CSX, both digital bank accounts.
Both banks offer free transactions in foreign currencies. And both digital bank accounts can be free. But with Neon, you can get two withdrawals for free per month. With CSX, you have to pay 2 CHF per month per withdrawal.
Neon also offers cheap international transfers and direct transfers to other users. It is something that is currently not possible with CSX.
With Neon, you can only use the mobile application, while CSX lets you use online banking from Credit Suisse.
Overall, I think that Neon has more advantages than CSX. It will be significantly cheaper and has more features. The only advantage of CSX would be coming from a large bank instead of a startup.
For more information, you can read my review of Neon.
CSX vs Zak
Zak is another good Swiss digital bank account by Bank Cler. Let's compare these two bank accounts together.
With Zak, you will get free withdrawals at Bank Cler ATMs, while you will need to pay for withdrawals at Credit Suisse. They also both offer free transactions in foreign currencies.
Zak will only give you access to the mobile application, while CSX also has web applications.
Other than that, both banks are very similar. With Zak, you can also access a large bank (Bank Cler).
As a digital bank account, I currently prefer Zak over CSX. For more information, read my review of Zak.
CSX vs Migros Bank
Migros Bank is my favorite traditional Swiss bank account. Let's compare CSX and Migros Bank.
The Migros Bank is free if you have 7500 CHF in your account. With Migros Bank, you get unlimited withdrawals per month at each Migros Bank ATM and each Migros Shop. This makes it cheaper than CSX.
On the other hand, you do not have free transactions in foreign currencies with Migros Bank. So, you would still need a secondary card with Migros Bank.
Like CSX, Migros Bank offers several applications to access it. Their applications are pretty bad, but that is another story.
As a primary bank account, I prefer Migros Bank over CSX. But as a secondary account (for the free transactions), CSX is probably more interesting. For more information, read my review of Migros Bank.
FAQ
What is CSX Young?
The CSX Young account is for people from 12 to 25 years. It has the same features as the Premium Black account but is free!
What is the difference between CSX Basic White and Black accounts?
The CSX Basic White account is free of management fees while the Premium Black costs 3.95 CHF per month. With the Premium Black account, you get unlimited free withdrawals at Credit Suisse ATMs.
CSX Summary
CSX is a digital bank account by the Swiss bank Credit Suisse.
Product Brand: Credit Suisse
CSX Pros
Let's summarize the main advantages of CSX:
Excellent account for young people
Free transactions abroad and in foreign currencies
The base account is free
Free debit card
Access to the full Credit Suisse apps include online banking
Access to TWINT
Can use ebills
Can access physical Credit Suisse offices
CSX Cons
Let's summarize the main disadvantages of CSX:
No Free withdrawals
No cash back on the card
Premium accounts are not attractive
No Maestro card
Poor exchange rates
No instant transfers within CSX users (except using TWINT)
Conclusion
It is a great thing that even Credit Suisse is trying to have a cheaper digital bank account than their basic accounts. The CSX account is significantly better than other Credit Suisse accounts.
Compared with other digital bank accounts like Neon or Zak, CSX is unfortunately not as good. The Basic account of CSX is free, but you must pay for withdrawals. If you want many free withdrawals, you must pay 3.95 CHF monthly, which is only from Credit Suisse ATMs. Neon and Zak each have several free withdrawals per month, and their accounts are free.
As long as they do not offer at least one free withdrawal per month, I do not think they will compete with the other good digital bank accounts. Nevertheless, it is great to get more competition in this area.
So, overall, it is a good account, but there is too much competition for it to shine. I recommend using another digital bank account if they want to save on their banking fees.
Now, if you have an existing bank account at Credit Suisse and want to keep your fees lower but stay at Credit Suisse, CSX is a good choice for you. If you are afraid of switching to a fully digital bank account, CSX could be a good middle ground. Indeed, you have access to many services of Credit Suisse, and you get better prices.
If you want to look at other digital bank accounts, you can take a look at Zak or Neon.
What do you think of this new digital bank account? Have you already used CSX?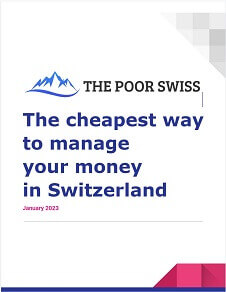 The best financial services for your money!
Download this e-book and optimize your finances and save money by using the best financial services available in Switzerland!
Download The FREE e-book