(Disclosure: Some of the links below may be affiliate links)
October 2018 was a really nice and quiet month. It was not very eventful but we had several family events. And overall, we had a lot of fun and we did not spend a lot of money. Isn't that the definition of a great month?
Compared to the expensive month of September 2018, we are much better off financially this month. We still had a few expenses that I would have liked to remove. But we are getting closer to a good budget month after month. In the future, there are some expenses that need to be reduced and some expenses that need to be eliminated. We managed to save more than half of our income this month!
While the month was very quiet for us, the stock market was far from being quiet. We arrived into correction territory for most of the major indexes. And our investment portfolio is down a lot this month. Since our portfolio is not yet huge, our net worth is still up since what we invested is more than what we spent. But this will not last. In the next correction, we will probably be down a lot more.
October 2018
As I said, it was a quiet month. Nothing really special happened regarding our finances or our lives. But that is good since that means we saved a lot of money this month. We managed to save 55% of our income this month! This is almost our best month in terms of savings rate. And we did not get much extra income only a small dividend and something from the blog (read on for the details). Our twelve months savings rate average is now at 36%. This is awesome :) When I started this blog, it was at 10%!
However, it was a really good month. There were quite a few family outings. My brother received his bachelor and we met with most of my family for the occasion. Also, we meet together for the very traditional Bénichon. This a party at the end of the farming season after the cows went down from the mountain. This is one of my favorite party of the year. And the food is really great. I am really glad that my family still celebrates this. Before that, we went to see the actual cows going down the mountain. Mrs. The Poor Swiss liked the entertainment a lot. It is a really nice party.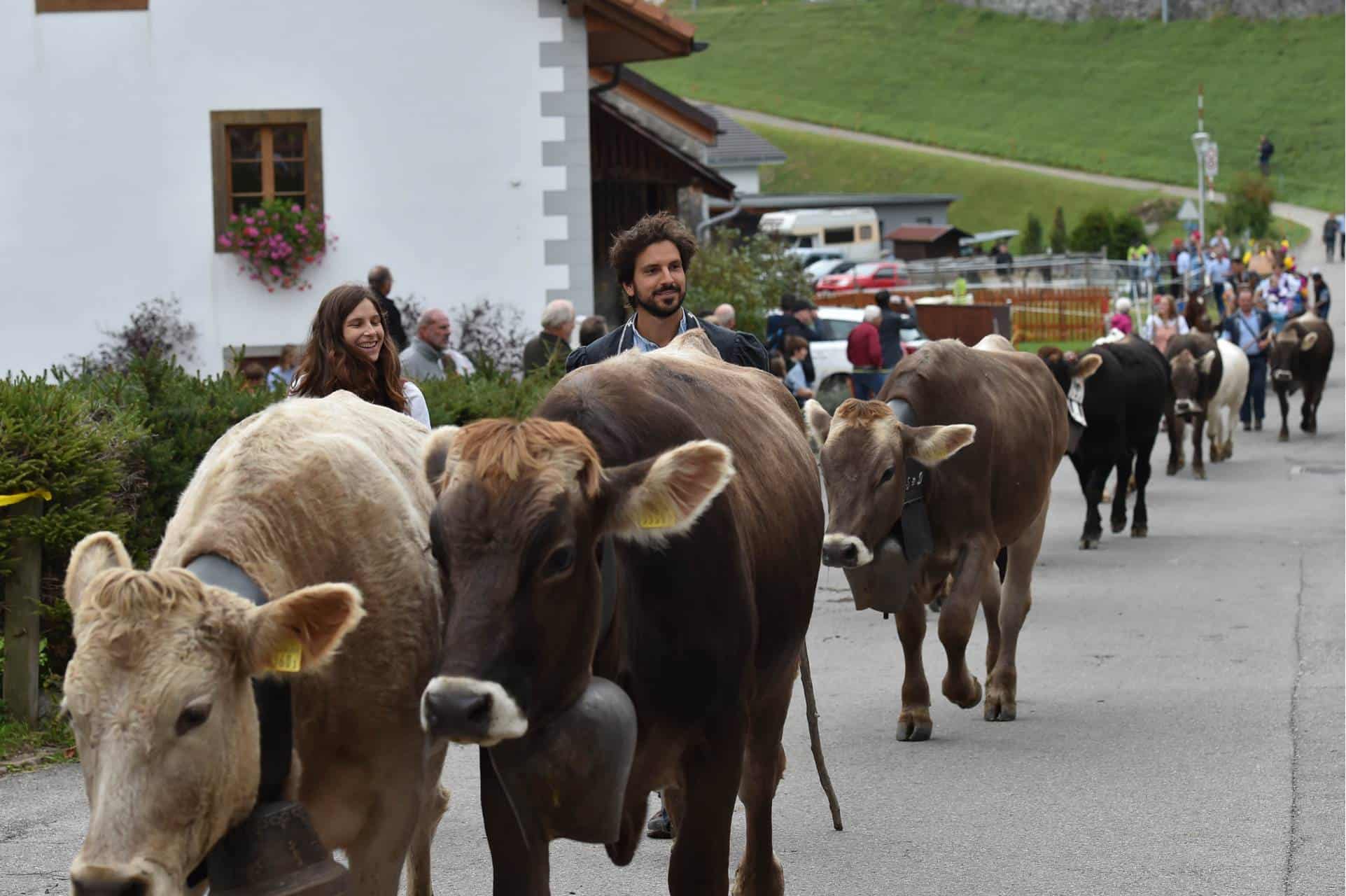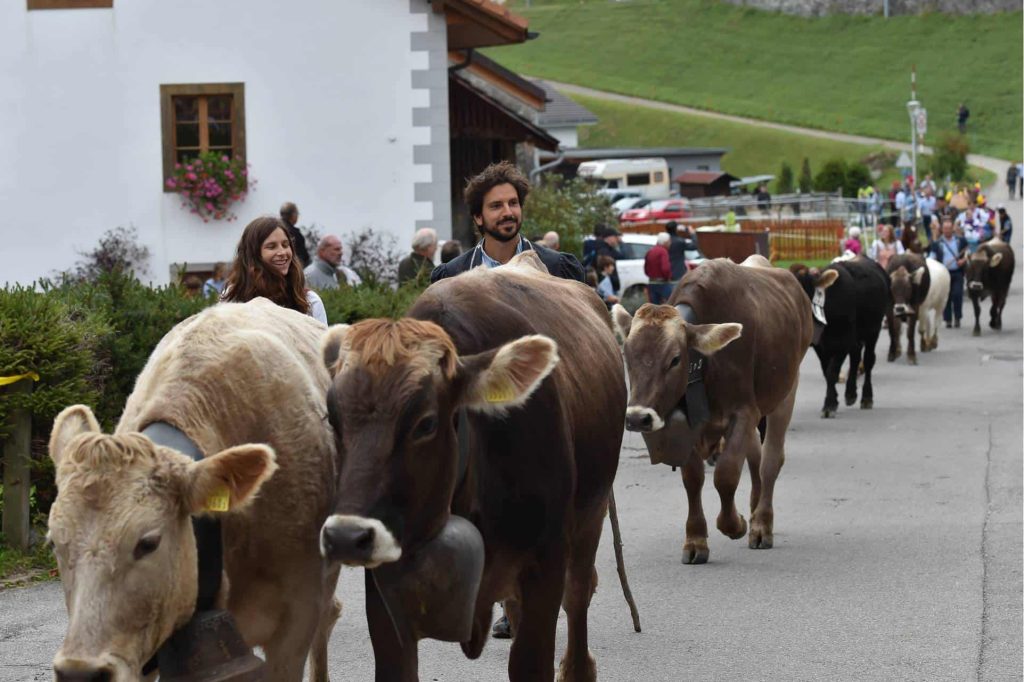 I was finally able to build a new DIY furniture this month. This time, I built a DIY shoe rack for about 35 CHF. I really like the result of that build. I had a lot of fun doing it.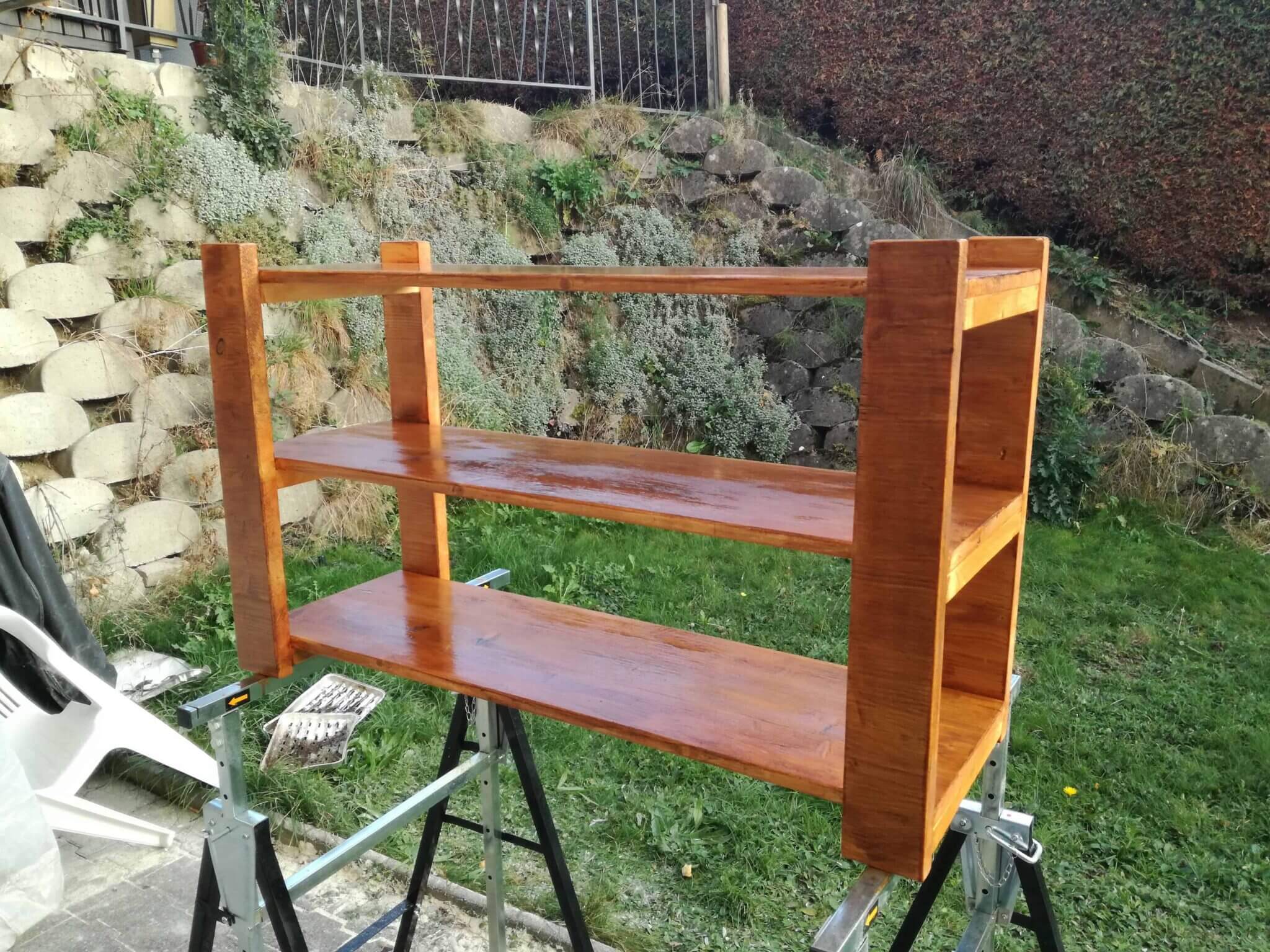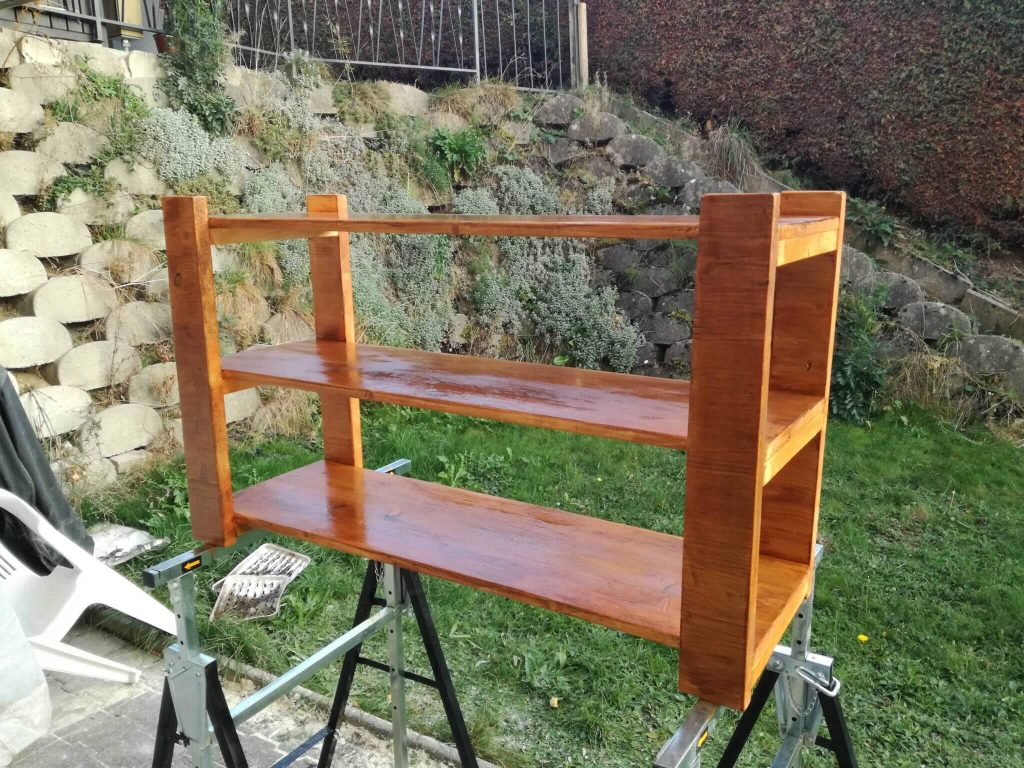 I am hoping I will not have to wait that long for building my next DIY furniture. But only time will tell. I am thinking of building a bench for outside as my next project. Or maybe two small benches :)
The stock market
While our month was very quiet, the stock market was definitely not quiet in October 2018. Several of the major indexes have entered correction territory. That means that they are down at least 10% from their high points. After going down about 10%, most of the indexes have started to recover in the last days. We are going to see where the market is headed. Nobody knows. It could go down much more and enter a bear market. Or it could go back up and continue the longest-running bull market there is. We will have to wait and see.
What does that mean for us? Not much actually. I am in for the long-term so these variations should not matter. Of course, I am not entirely happy that my portfolio is down several thousands of Swiss francs. But this is also a buying opportunity. I did not invest differently than usual from now. But I was able to invest at lower levels than last month. If the stock market goes down another 10%, I may invest some more money than usual next month. But we will see how it goes. I do not yet have a big opportunity fund. Once I have more money invested in the stock market, I may consider starting an opportunity fund once valuations get very high again.
Expenses
We did not spend a lot in October 2018. The biggest expense was to pay for Mrs. The Poor Swiss gym, 255 CHF. We are wondering if we are going to continue the gym next year. It is a bit expensive and with my new work hours, we have to go after dinner. And I truly hate this. But since I am not doing a physical job and sitting at my desk all day, I do not want to totally stop. I am not in bad shape. But I am not in great shape either. Maybe I will simply have to find a gym that is open very early in the morning.
Another thing that we had to pay for was the doctor for me. I had to go to the doctor for a stomach bug two months ago and we just got the bill now. Almost 150 CHF for the doctor. It feels almost as bad as the stomach bug.
As usual, let's see the detailed breakdown of the month:
Insurances:508.60: Average
Transportation: 168 CHF: Average
Communications: 105 CHF: Average
Personal: 823.70 CHF: Above Average. Gym, 100 CHF gift and the doctor are increasing our expenses.
Food: 572.70 CHF: Well above Average. We had a BBQ at our place for our friends. We also had two dinners outside. And we bought some Nespresso coffee.
Apartment: 1247 CHF: Average
Taxes: 694.10 CHF: Average
Next month, we will really have to work on the food and personal fees. The rest are really under control right now.
2018 Goals
Here is the state of my goals as of the end of October 2018: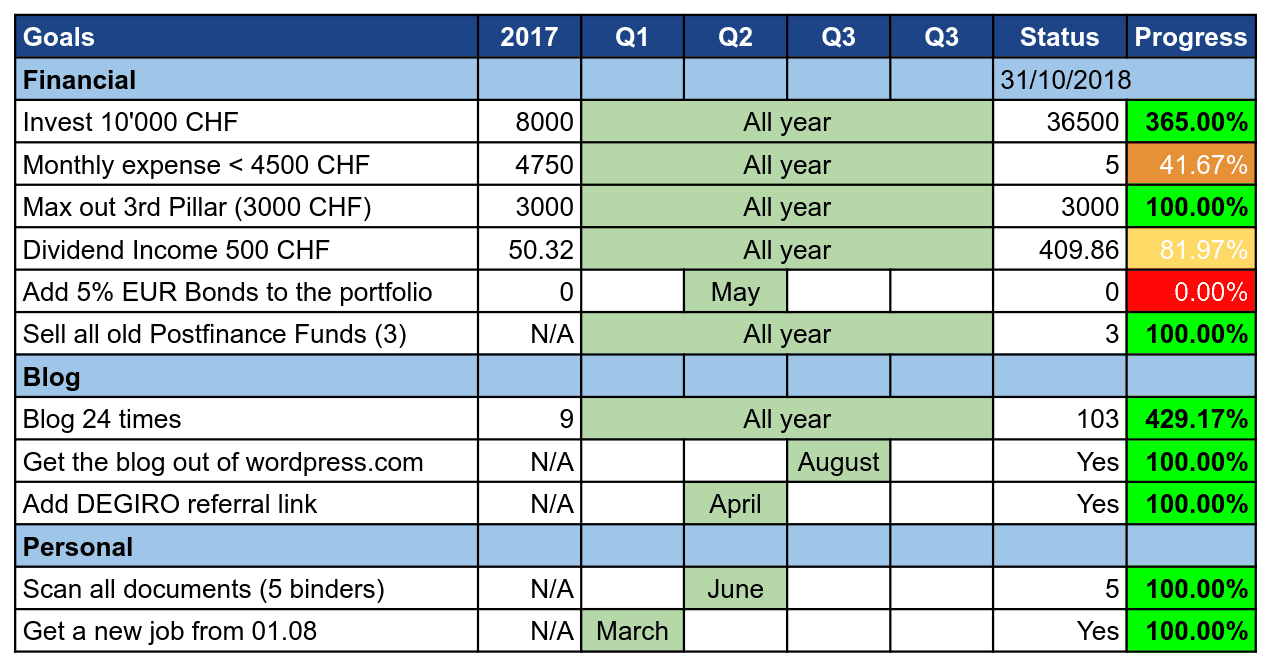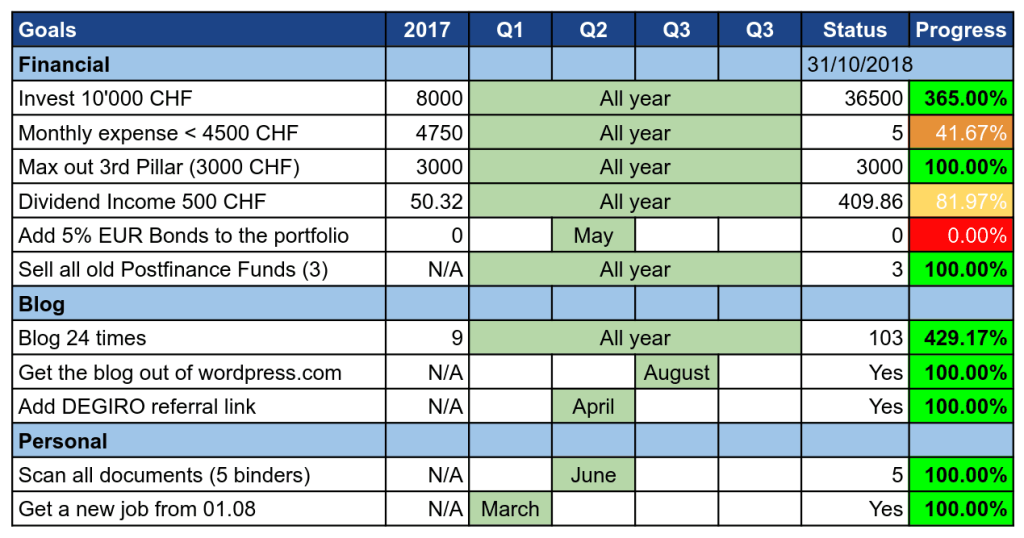 Finally, we managed to keep this month below 4500 CHF expenses. This objective is really the hardest that we set for this year. I really think that we can reach this goal but not every month. Next year, I will set this goal as an average over the year, not for each month.
Since PostFinance is increasing their yearly fees, I am moving away from them. That means that I am in the process of closing all my accounts at PostFinance. So I went ahead and sold the last fund that I had at PostFinance. This is a net loss of about 15 CHF. I am not confident about this fund anyway. And it had too high fees. Therefore, I do not really mind this loss. This means that the goal of selling my old funds is finally done.
At the beginning of this month, we received the quarterly dividends of our wold ETF (Vanguard Total World). With this, we are now very close to our goal of 500 CHF in dividends this year. I was thinking that I would not reach this goal. But it will be finished by the end of the year. However, I probably will not have this goal again this year. I have discussed this in my mid-year review.
Net Worth
Even with the stock market erasing our returns of the previous month, our net worth still went up. Since we saved more than half of our income this month, we have been able to make it happen :) Let's see where our net worth stands:


We are now standing at 123415 CHF! This is a 48% increase over last year. This is really going great so far :)
There are few changes going into my net worth this month. Since PostFinance increased their fees, I am moving away from them. I am now in the progress of moving my bank account to Migros Bank. This also means I had to move my third pillar to VIAC. The transfer has just been made to VIAC from PostFinance. Unfortunately, it is still in cash. It will only be moved into my portfolio tomorrow. I will update my net worth soon and this will fix my allocation. This will reduce my allocation to bonds even further. Indeed, my portfolio at VIAC is 97% of stocks while my current third pillar is only 75% of stocks. This is good since my current allocation to bonds is too high now.
The Blog
There is also much going on the blog this month. I made my first money from the blog! Wise sent me 57 EUR for having referred three persons and each of these three persons having transferred 200£. This is awesome :) It feels very good!
This month, the blog also turned one year old :) This is a great milestone for the blog. Now, I want to try to take it to the next level. For now, I will not set goals for the blog directly. They will be included in my yearly goals. And this month, I published my hundredth post. This is also an important milestone. I also still managed to keep my routine of three posts per week. But now that I published more than one hundred posts, I feel like I need to work on the fundamentals of the blog to get more audience.
As for the number of sessions, it increased by about 20% this month. The month started great with an increase of about 40% for the first two weeks. But it then flatlined a bit and I ended up with 20%. It is not bad but a bit lower than I was expecting. I am probably going to purchase a course for the blog in the next months. I feel like I am hitting a plateau. Of course, I will let you know more about this if I do it.
On the other hand, I also almost doubled my Twitter followers in one month. I started to tweet more often and retweet some of my old articles. This is starting to really pay off! The blog is still far from being a huge blog. But it is going better :) I have also resurrected a bit my Facebook page. There is still a lot of work to be done there. But at least I started posting on it a bit more frequently.
This month, I had many posts written in advance. This allowed me to go back and improve several of the previous posts. I plan to go through each post and do a few improvements on each of them. Since I have more than one hundred posts now, it is already a lot of work. I did about forty of them already. But I still have many to go But I have discovered that there are many more typos in them than I thought. So it is great to clean them up. And it is a great time to improve their on-page SEO as well. I also added Grammarly (the free version) to my toolbox. And it is finding much more errors than the spell checker of Jetpack.
I also posted a special post on the blog about learning money lessons from South Park episode. I really liked this post and I thought it could something funny for readers. Unfortunately, it had very few visits. For now, I do not think I will continue this series of post. It is obviously not working.
Here are the three most viewed posts of this month:
What was your favorite post of October 2018?
Next Month – November 2018
November 2018 should not be very eventful either. We are going to spend a weekend in Brussels, Belgium. We are going to visit my cousin who lives there. Moreover, we also many small family dinner or lunches with friends. But other than that we do not have many things planned. I think we are going to stay under 4500 CHF monthly expenses once more. If I get the time and our budget is good, I may build the next DIY furniture on my list. But we will see about that.
As for the stock market, I have absolutely no idea about what is going to happen next month. And nobody does! You just need to keep yourself invested and keep investing. Stocks are at a bargain right now ;)
What happened to you in October 2018? How do you feel about the stock market?