How to make money online in 2023 in Switzerland
|
Updated:
|
(Disclosure: Some of the links below may be affiliate links)
Continuing my series of articles about making some side money, I want to discuss how to make money online.
I hesitated about doing this article since there are so many articles online, and most are bad. So, I will start with a disclaimer: you will not get rich by doing these things. These techniques are intended to do on the side and will require some investment of your time, sometimes significant.
However, if you have time, doing something like that could be interesting to supplement your main income. In that case, keep reading to find the main ways to make money online.
Online Surveys

Ampuls
Ampuls is a great online survey platform where you can answer surveys to make some extra money!
Earn money now!
Filling out online surveys is probably the easiest side hustle possible. It requires some time but is very easy and requires no other expertise. So, if you want to make a little money on the side each month online, this could be a good side hustle.
The process is straightforward. First, you create an account on some online survey platform. Then, they send you surveys. Once you fill out these surveys, you will get some money back. This is as simple as it gets.
The great thing about this side hustle is that everybody can do it. You do not need any particular skill, only some time. The problem is that you cannot scale it. There are not enough surveys on these platforms to generate a significant income.
If you want to get started, I have an article about the principal platforms available for online surveys.
Teach languages online
If you know several languages, you can teach foreign languages to other people. This is a great way to share your knowledge. And this could be a great way to make some money online.
Mrs. The Poor Swiss started doing that to teach Chinese to people speaking English. She has chosen the italki platform. There may be other platforms, but this is the only one I know. And the platform worked quite well for my wife.
This is something that you can do outside of normal working hours. It takes a while to get started online, but once you get a few students and some reviews, you can get more and more teaching hours. And you generally gain money for each hour you teach. So, this could be a great way to fill up your empty hours, especially if you enjoy teaching.
What you will get from teaching any language online can vary a lot. On italki, there seems to be anything from 5 CHF per hour to 30 CHF per hour. People with a background in teaching can probably get more than others. And you can probably increase your rates once you get some reviews and several students.
The great thing about this side hustle is that you can scale it. If you find enough students, you could turn this into a significant income (it will take time). That is not the case with all side hustles. On the other hand, it requires you to know two languages well enough to teach one language to speakers of the other language.
Live shows / Streaming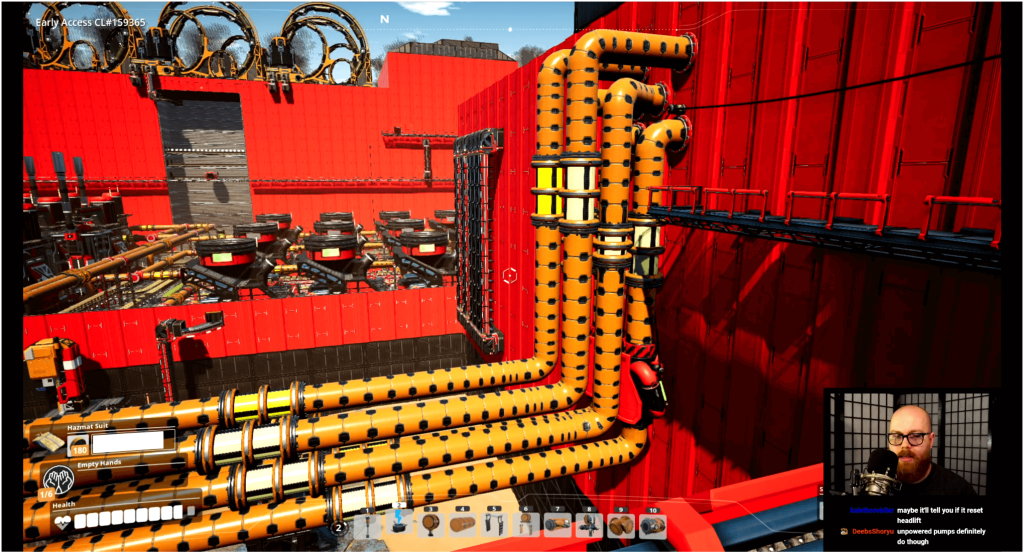 Another way to make money online is through live shows or streaming. People are streaming many different things:
Many gamers are streaming themselves gaming, and many people are paying to be entertained.
Many people (mainly girls) are streaming dance shows.
Some people are filming themselves eating or tasting new things
Some programmers are streaming themselves coding.
As you can see, there are many things you can stream online. You can pretty much find everything online these days.
Initially, most people simply make money from the platforms: subscriptions from their followers and gifts. But as they grow, they often make more money with sponsorships than their actual audience. Companies are willing to pay money to get their products to these audiences.
Now for most things, there will be many people already doing that. So, it is not easy to make a significant amount of money when streaming. Most streamers make very little (if any) money with their streams. But many people have scaled this side hustle to a profitable main business.
On the other hand, it is really easy to get started. It just takes a cheap webcam on your computer, and you can stream whatever you want. As you go, you can then improve your setup, but it does not take much to get started.
There are many places where you can do these kinds of online shows:
Twitch for gamers but also for chatting around
Youtube for almost everything
If I ever start streaming, I would do it on Twitch since I know this platform and follow some gaming streamers there. But other platforms are probably fine.
Online videos
Another similar yet different way to make money online is to publish videos. The difference is that a live show is often only watched live. After the live, live shows are mostly gone. Videos, on the other hand, are built to be watched many times.
Again, you can make videos about pretty much everything:
Cooking
Teaching computer science
Gardening
Finance and Business
Dancing and singing
And many more…
The main way to make money with videos is through views on the platform. Once you get enough views, the platform will monetize your videos, and you will get some money based on the number of views.
But once a channel grows, many video creators turn to sponsorship. This is the reason many videos on Youtube start with "This video is sponsored by X". This can bring a significant amount of money if your channel has many views.
Once again, there is a ton of competition in almost every video category. It means it is becoming very complicated to make a very popular channel. You need to propose something unique or work very hard. Nevertheless, some video creators are making significant amounts of money with their videos. So, it may be possible to scale this side hustle to a full-time job if that is something you enjoy.
You can start very easily with just your phone camera. However, if you want to be successful on Youtube, you will probably need a good camera and video editing skills. This can take a lot of time to get a video of good quality online.
The most used platform for videos is Youtube. I have never tried this myself, but I would use Youtube if I were to try that.
Blogging
Another way to make money online is through blogging. Contrary to what most of the internet would like you to believe, there is nothing passive about blogging. If you want to grow a blog to make some income, it will take a lot of time!
Considering all the hours invested in this blog, the income I got from it is very bad per hour. Now, I am not doing this blog for money but rather as a hobby and helping people with their finances, so any income is a bonus.
There are many ways a blog can generate income:
Affiliation links
Sponsored articles
Ads (never on this blog)
Selling courses and other products
If you want some income soon, I would not recommend blogging as a side income. It will take too much time before you get there. However, if you want a long-term blog as a hobby and maybe make some money in the future, it could be interesting.
If you are good at it, it is possible to scale it well and derive a significant income from this side hustle; and maybe make it into a full business.
Conclusion
As you can see, there are many ways to make money online. Some will require some expertise, while others only require some of your time. These are the main ideas I got that would work in Switzerland. I am sure there are others, but plenty of ideas from the United States would not work well here.
Online side hustles can complement your income and help you reach your goals. But you have to keep in mind two important principles:
Side hustles won't make you rich.
Side hustles require a significant amount of time
And don't forget to keep some time for yourself as well.  Life is not only about money. You do not want to use all your hours to increase your net worth, even if you aim for financial independence.
Nevertheless, there is one important aspect about some side hustles: they can sometimes develop into a business. Many people have started their business as a side hustle, and it ended up being their main job and often more lucrative than what they did before.
If you are developing a serious side hustle in Switzerland, remember to do this legally. So, you should probably read my guide to side hustle legally in Switzerland.
Another way to make money online is to sell the stuff you do not need online. However, you will only be able to sell what you already have. So, this is more limited.
What about you? Do you have any online side hustle? Let me know if you have another great idea!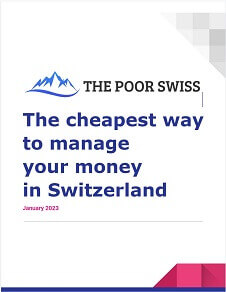 The best financial services for your money!
Download this e-book and optimize your finances and save money by using the best financial services available in Switzerland!
Download The FREE e-book