(Disclosure: Some of the links below may be affiliate links)
I cannot believe that 2019 is already over! It flew by us! December 2019 was no exception. It went by really fast. And before I forget, Happy New Year to you all!
This article will be the last monthly update for 2019! December 2019 was a quiet month for us. As it is usual at this time of the year, we had many parties with friends and families. But nothing out of the ordinary happened this month (which is good!).
From a financial point of view, it was a good month. We had a few unexpected expenses, but nothing catastrophic. We managed to save 57% of our income this month.
Let's see in detail what happened to use in December 2019.
December 2019
For us, most December months are similar. We have many lunches and dinners with our family and our friends. Some people do not like this. But I like Christmas time a lot.
This year was no exception! We had many dinners. We ate too much and drank a bit too much as well. But we had a lot of fun. And we saw many people. I think this is what Christmas is about!
From a financial point of view, there were a few unusual spending. But, for once, we managed to stay (barely) under 5000 CHF! It is an excellent way to end the year!
We spent a few hundred CHF on gifts this year. We also had some recurring bills like the car insurance for next year and the power bill for the last three months. On top of that, I had to get a visa for next year in China. And it was much more expensive (188 CHF!) than last time. Aside from this, it was all normal expenses.
Every new year, I do some foie gras! I really enjoy this treat. And doing it myself is so much cheaper than buying it. It is worth the high price of meat. There are many ways to cook it. This year, I cooked it in salt. This is so good!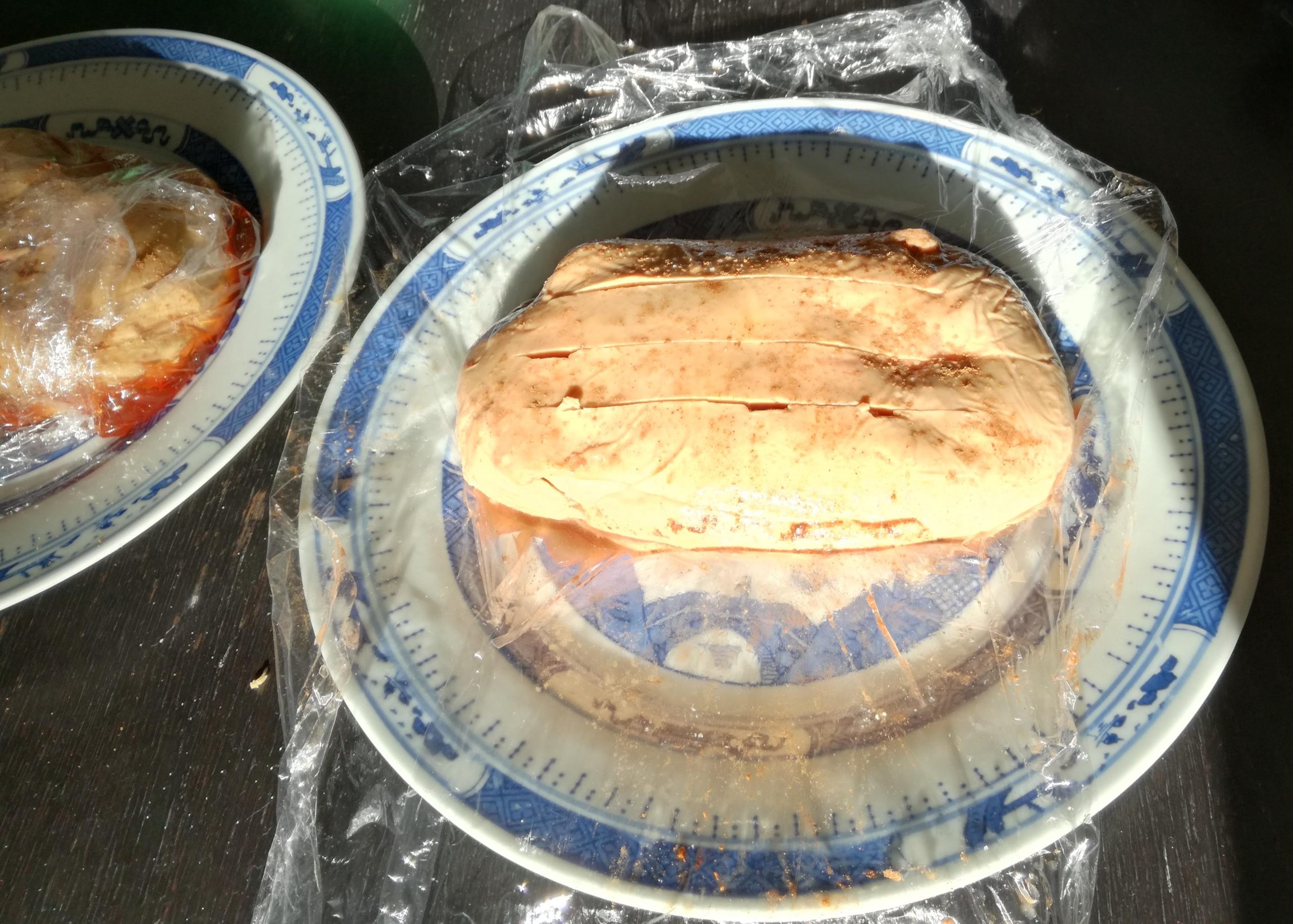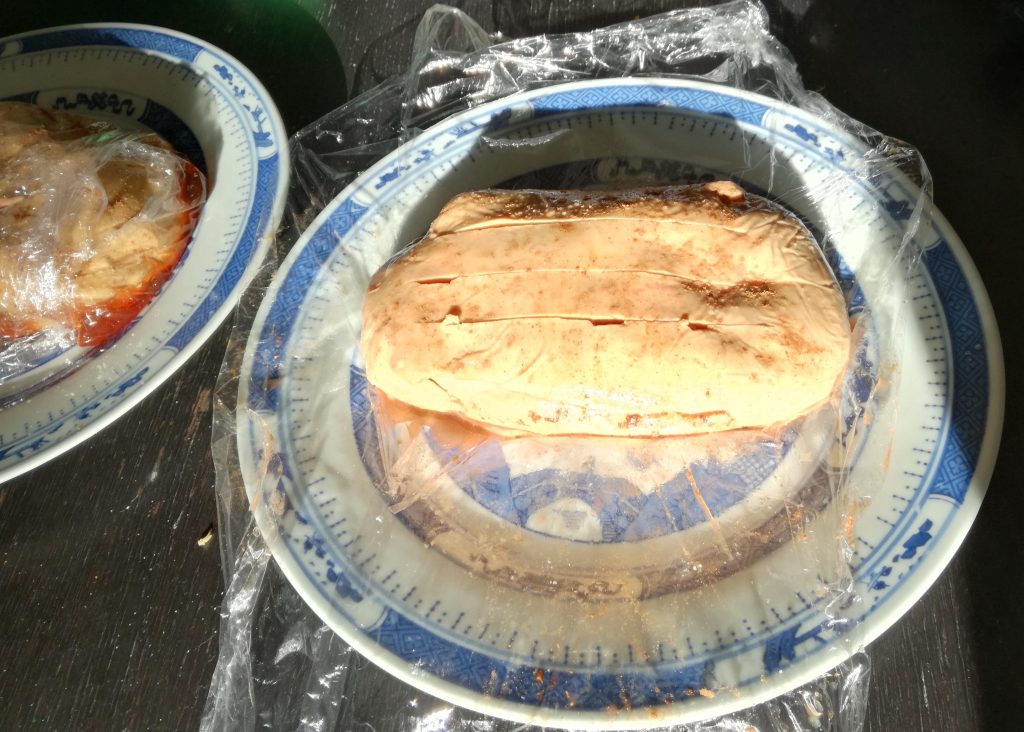 Expenses
Here are the details of our expenses for December 2019:
Insurances: 795 CHF. Average. Our health insurance coverage.
Transportation: 767 CHF. Well above average. We had to pay our yearly car insurance bill.
Communications: 89 CHF. Average. Phone and Internet bills.
Personal: 695 CHF. Average. Visa to China, a few gifts, and a few medicine items.
Food: 336 CHF. Average. We did an extra shopping at Aligro for some meat and foie gras.
Apartment: 1481 CHF.Above average. Rent and the power bill for three months.
Taxes: 799 CHF. Average. Normal taxes from state, county, and the federal government.
So, overall, we spent 4964 CHF in December 2019. It is not a very good result. But it still below 5000 CHF! I thought we would be lower than that. But I did not count on Christmas gifts and my expensive visa.
Looking at these expenses and at the expenses of the year itself, I already know that there are some things we can do better next year. Our insurance costs are a bit too high for my taste. I will reconsider our coverage next year. It could make a big difference in the year.
And we could work on reducing our miscellaneous expenses. Many of them are piling up each month. I will soon do a full analysis of what we spent during the year. You can expect to see that by the end of the month.
But considering our savings rate of 57%, this is still a great result. Our average savings rate for the last 12 months is now over 50%! We are going to keep it at least at this level for 2020. But my goal is to bring it to 55% by the end of 2020. We will see if we can do that or not.
2019 Goals
By the end of December 2019, and hence the year, here is how our 2019 Goals looked like: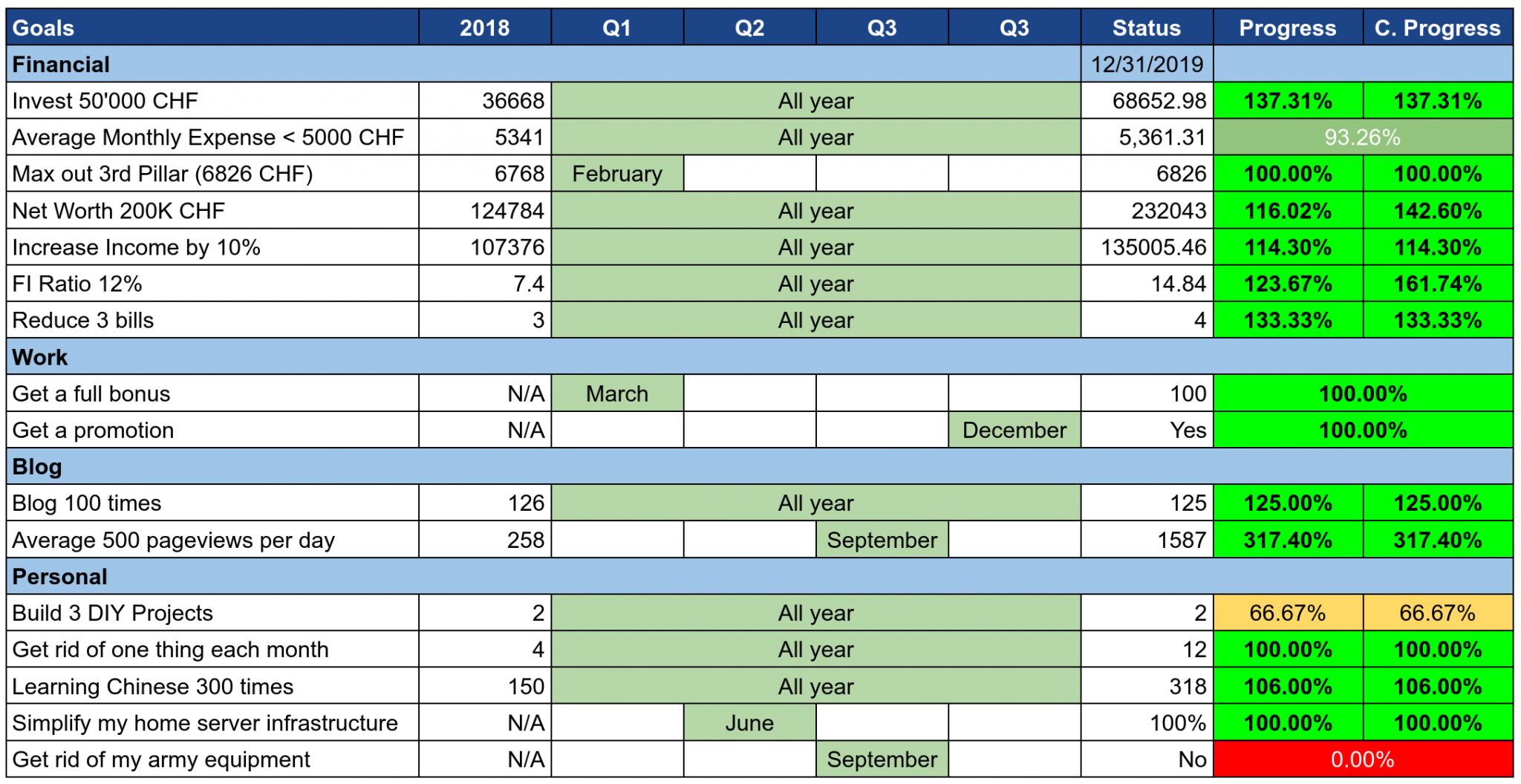 There is a lot of green in our goals! It is the last of the monthly update of the year. We failed three of our goals this year:
We did not spend less than 5000 CHF per month. We spent 5361 CHF on average per month this year!
I did not do a third DIY project. I really want to do more projects. But I really need more space to do them.
And I did not get rid of my army equipment. It will be for next year. But as I already said several times, this was a wrong goal. It did not depend on me for completion.
Overall, we did a good job with our goals this year. There are a few things to improve in how we set and handle goals. We are going to get better at it!
I do not want to go into too many details in this monthly update. I am going to do a full review of our 2019 goals very soon. And I am also planning on finalizing our 2020 and posting about them before the end of the month. Stay tuned!
Net Worth
Let's see how much our net worth grew by the end of 2019: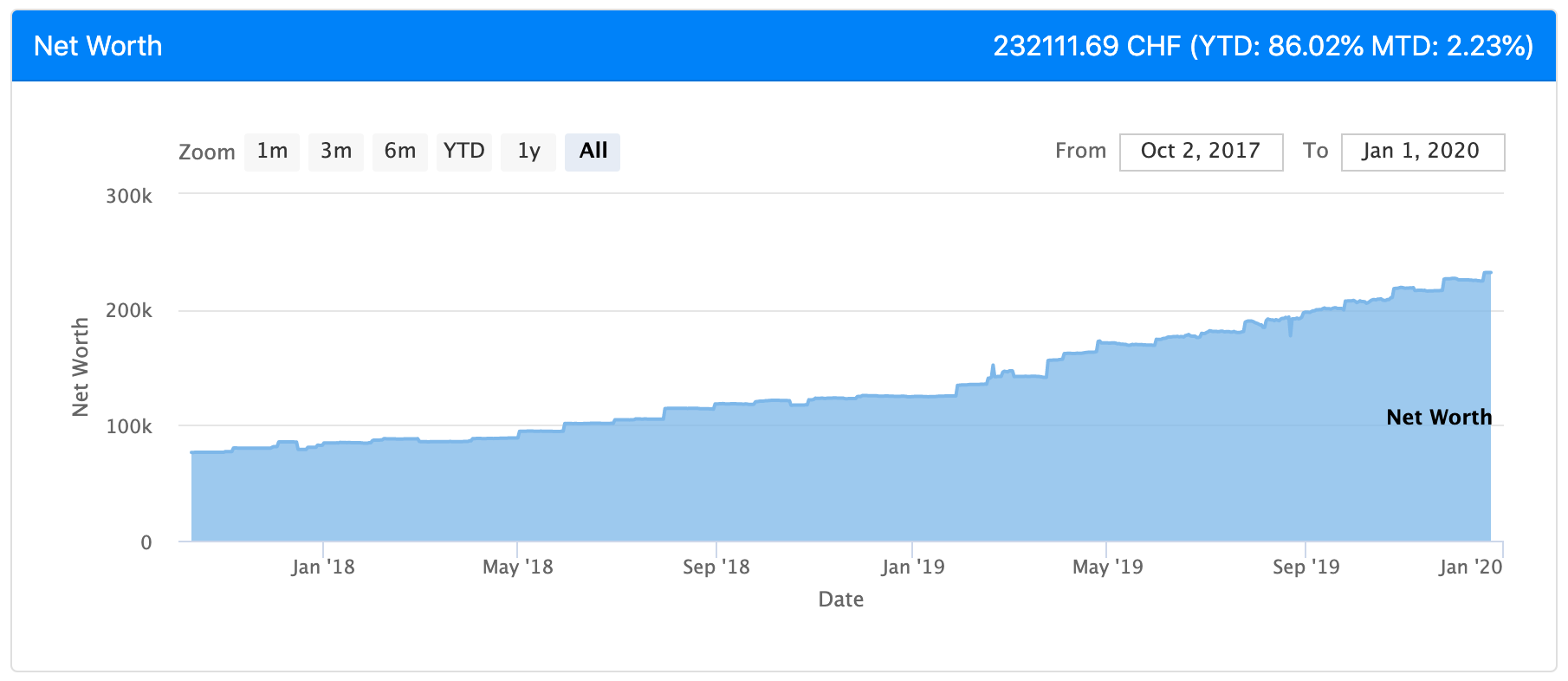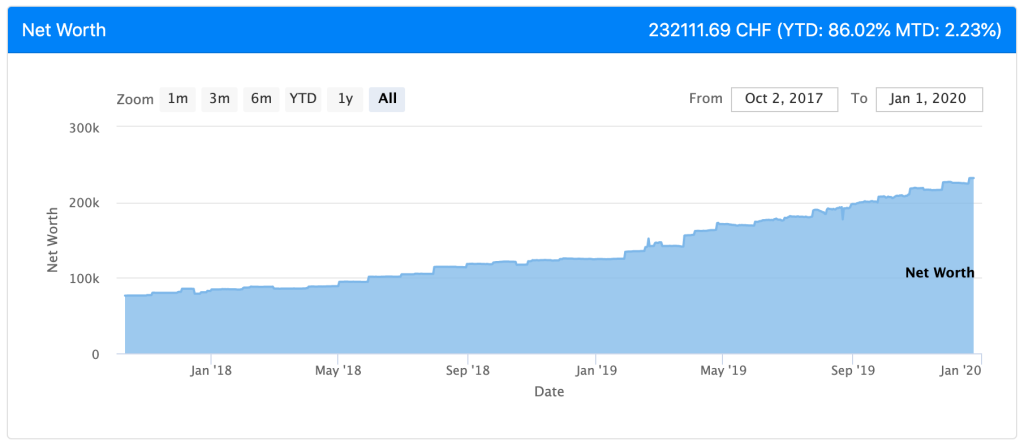 By the end of 2019, our net worth reached 232'111 CHF! It is a great result. It means our net worth has grown by 86% since the beginning of the year. We almost doubled it!
My current prediction is still that we are going to reach 250K next March. But it is also possible that we reach it in February.
Given that our goal for the year was to reach 200K, we have greatly surpassed our goal! I would have thought it would have been more difficult. But it was not that challenging. We will need to make our goals more challenging for next year.
The Blog
The statistics on the blog are a bit strange this month. I lost about 6% of users this month. But the overall number of sessions improve by 3%. And the overall number of page views improved also by 6%. So, there more page views but fewer visits.
I think one way to explain this is because of the big bump last month when I was featured on The Physician on FIRE. Most of these people did not return this month. So I need to work on capturing new visitors better!
December is generally one of the slowest months in terms of web traffic. Except for posts about Christmas shopping. But since I do not like Christmas shopping, I did not post anything about that. So, I am glad my traffic did not decrease more than that. It should recover in January 2020.
I have taken the opportunity to update many posts this month. Since I have not posted anything the last week of December and the first week of January, I had more time than usual to update posts. I have updated all my posts on Revolut. And I have also updated my posts on the three pillars. So far, I did not see any difference in traffic. But it cannot hurt!
Best platform to start a blog
SiteGround
SiteGround is a great hosting provider, with very low fees. It has one of the best user ratings of all hosting providers.
I worked again on the speed on the blog this month. I have improved my usage of Cloudflare for some extra caching. This task was on my TODO list for a long time. I am glad I did this. I hope you can see the difference in speed. I sure can!
I still have a few ideas to clean up the blog for some extra speed. I will see what I end up doing or not doing. I feel like the blog is in a good place right now in terms of speed.
Do you have any suggestions on how to improve the blog further?
As usual, we can take a look at the most popular articles of the month. However, for once, I am going to remove the Revolut articles. These articles are always some in the top three. I would rather see how the other articles are doing, So here are the three most-read articles of the month:
10 Personal Finance Myths you need to ignore. This post did really well this month. It was a really interesting article to write. So I am glad it went up that much.
My Monthly Personal Finance Routine. I have completely updated this post that was originally posted one year ago. And republishing it did well.
The Best Websites for Online Shopping in Switzerland. This article is probably my only seasonal article. Given the holiday shopping, it has done extremely well these last two months.
What about you? What was your favorite post this month?
Next Month – January 2020
At the end of January 2020, we will be in China for the Chinese New Year. We are going to visit Mrs. The Poor Swiss family. And Mrs. The Poor Swiss is going to go there two weeks before me. Aside from this, we do not have anything very special planned. But this may change as it always does.
From a financial point of view, it will not be a good month. I will have to pay the last installment of the dowry. And we generally spend a bit more on eating out when we are in China. But the food is cheap, so it averages out.
How was December 2019 for you? Anything planned for January 2020?