11 Tips to Save Money Sustainably
|
Updated:
|
(Disclosure: Some of the links below may be affiliate links)
It is sometimes challenging to balance saving money and living sustainably. Indeed, if you always try to be cheaper, you sometimes incur a higher environmental footprint.
I am struggling with this issue myself. So, I compiled a list of money-saving tips that will benefit your wallet and the environment, helping you save money sustainably.
1. Reduce heating
One great way to save money sustainably is to reduce the heating temperature in your apartment or house.
Many people heat way too high. They are trying to have the same temperature in winter as in summer. You do not have to wear T-shirts in winter. You can put on a pullover and reduce the heating by a few degrees.
It is generally recommended to heat bedrooms to around 18° C and living rooms to about 20° C. This will vary from person to person. But there is no point heating your apartment to 25° C in winter.
Reducing heating will reduce your heating bill. The savings can be significant, and even a single degree difference can significantly affect the energy necessary to heat. And saving energy is a great way to live more sustainably.
We are generally doing a good job with heating. We did not even heat our previous apartment in winter. And in the new house, we are slowly getting accustomed to the new heating system and trying to minimize it.
2. Drink tap water
Many people drink soft drinks. Drinking tap water is cheaper and better for your health. Drinking tap is an excellent way to save money sustainably.
You may wonder how drinking tap is better for the environment than drinking soft drinks. It is much better for several reasons:
It needs some energy to be produced.
It comes in bottles in either plastic or glass.
It needs to be transported from a factory to a shop.
It generally needs sugar that needs intensive farming or chemicals to replace the sugar, likely worse for the environment.
On top of that, too much sugar is also bad for health. And we do not yet know the impact of sugar substitutes on health. Drinking tap water can only be better.
We have mostly stopped drinking soft drinks at home.
3. Walk whenever possible
There are some cases where you cannot use a car or public transportation. But I often observe many people take their cars for extremely short distances. Walking is the best way to travel sustainably.
For instance, in my village, we have a butcher, a bread shop, and a cheese shop. And many people go there by car even though it would take them 5 minutes or less to walk there.
If you can walk somewhere, you should do it. This will save you money on the commute and have a much lower environmental footprint. On top of that, it is also much better for health when many suffer issues from our sedentary lifestyle.
We try to walk for anything below 15 minutes in our village and sometimes higher. I often visit my grandmother by walking about 45 minutes to her house. It is a lovely walk with my son.
4. Work from home when possible
This tip is likely controversial. But working remotely can save you money and can reduce your environmental footprint.
Unfortunately, very few people have this option. I wish every people had the choice to work from home when they want and when possible by their jobs. There will always be jobs where remote work is not possible. And there are, unfortunately, many managers and directors against this idea.
I have been working from home since early 2020. And I have no plan to go back to the office regularly. I am lucky my employer promotes the freedom to work from the office or home so every employee can choose.
We have saved a lot of gas with me working from home. And I am also saving a lot of time. And I have never been so productive as working from home, even with my young son.
5. Grow your vegetables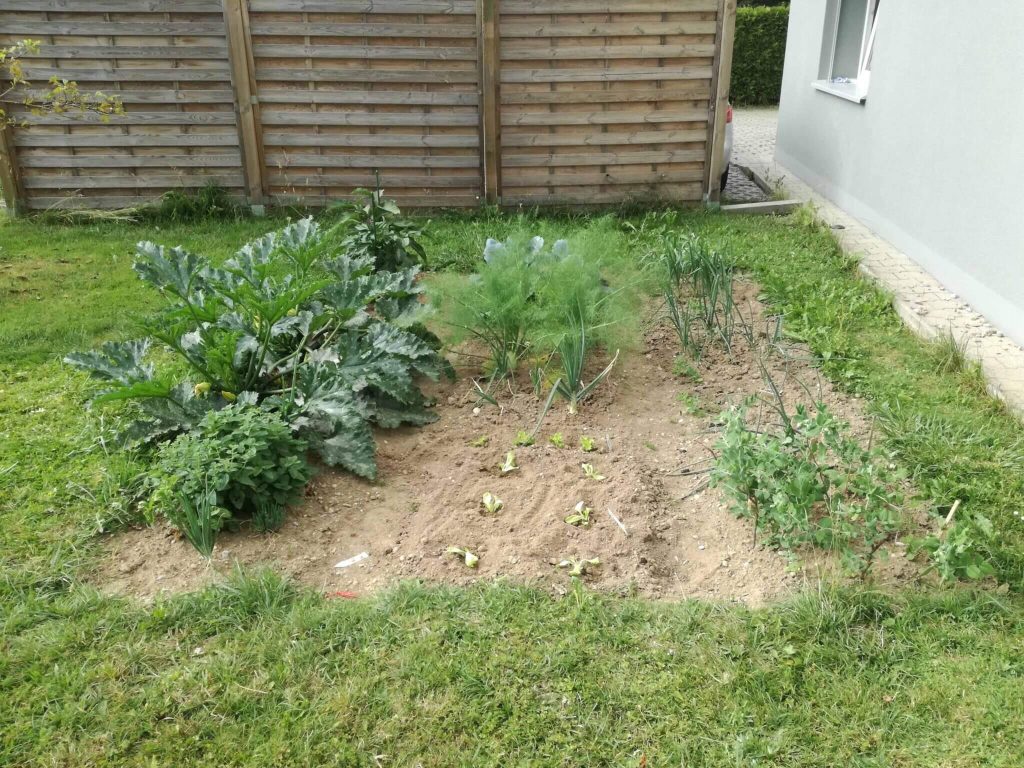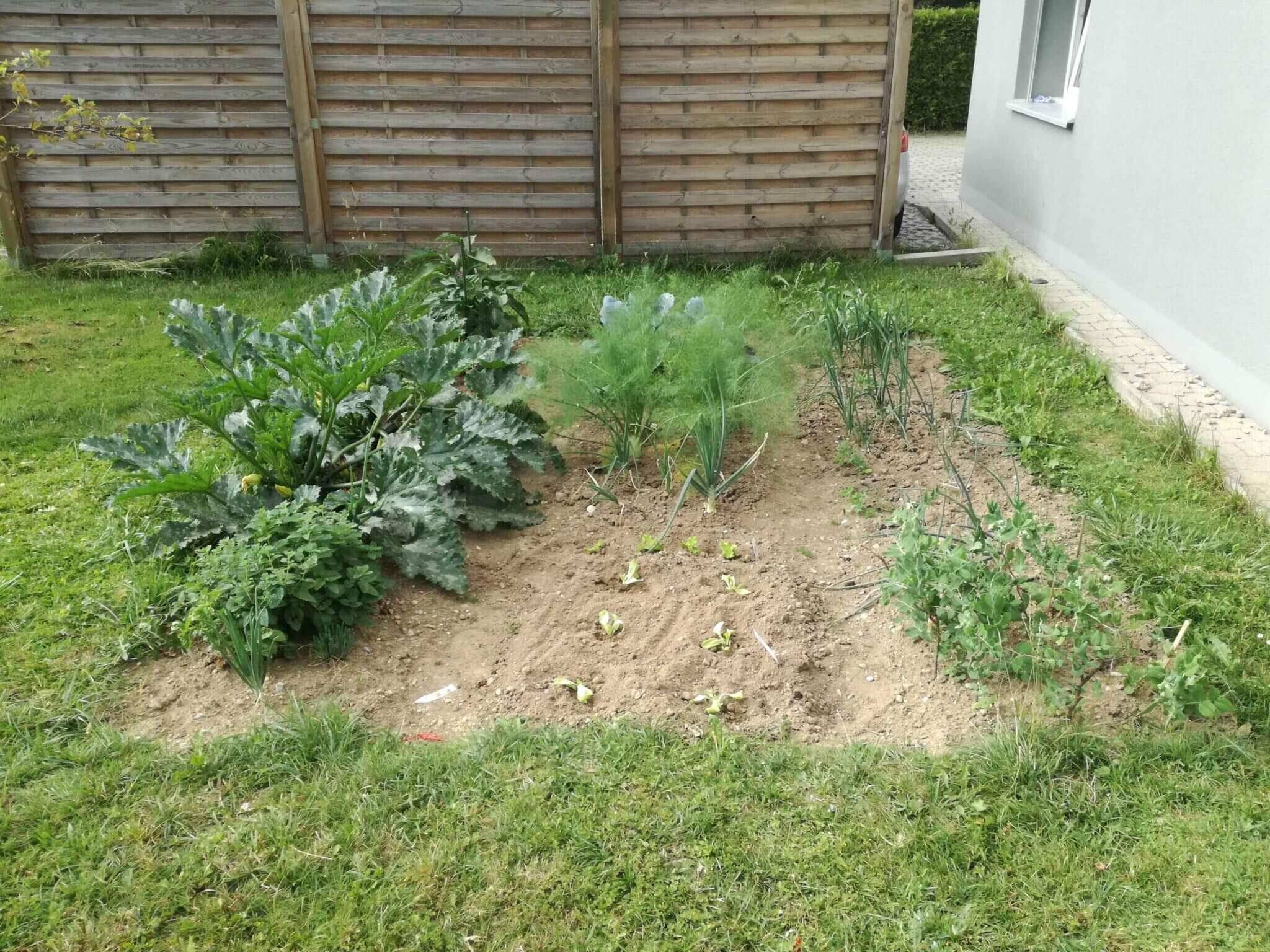 If you have some space outside, you can grow your vegetables. This will save you money and will be good for the environment too.
The vegetables you grow at home are likely using far fewer products than what you buy in the grocery store or the same as organic products. But they do not have to be shipped. They are directly available next to your kitchen. And this also does not need packing. Together, this dramatically reduces the environmental footprint.
If you are not buying organic vegetables, growing your vegetables will also be good for your health.
So, if you have space, growing your vegetables is a great way to save money sustainably.
6. Cut your hair yourself
This small tip can save you time and money and is better for the environment. Instead of going to a hairdresser, you could cut your hair yourself.
If you are cutting your hair at home, you will not have to commute to the hairdresser, and you will also save money on the haircut.
Many people have very simple haircuts. All you need for them is a pair of scissors and a comb. And in many cases, a simple hair clipper would do as well.
I have been cutting my hair for about two decades, either by myself or with the help of my wife.
I have found an estimation that this would save you a million dollars over a lifetime. This is an overestimation, but this tip could save you money.
7. Reduce your power consumption
Using less power will directly reduce your power bills and your environmental footprint.
Until recently, people have considered electricity infinite and did not care for it. The result is that most are used to using a lot of energy. This means it is difficult for them to reduce their consumption.
However, it also means there are many ways to reduce power consumption since most people waste energy. If you are looking for how to save energy, there are many articles on the internet. Here are a few tips:
Replace old light bulbs with LEDs and turn them off when you are not in the room.
Stop using air conditioners.
Disconnect power from machines (do not let them go to sleep).
Dry your clothes outside in summer.
Wash your clothes at low temperatures.
Use power-efficient machines.
We are not very good at saving power. Our power consumption is significantly higher than the average. However, one of our 2023 goals is to save at least 10% of energy. This will help us save money sustainably.
8. Avoid buying new things
Buying new has a considerable energy cost for the construction and shipping of that item. This is called gray energy. Even a simple toy needs some energy to be produced. So, every time we buy something new, even if it does not use energy, some energy is used for its construction.
We live in a high-consumption civilization. People are consuming more than ever, which has become a sign of wealth. This is easily seen in the fast fashion of today, where people buy hundreds of clothes every year and wear them at most once before discarding them. This has a substantial environmental footprint.
To avoid this, we should try as much as possible to avoid buying new things. And when not possible, we should try to buy new things as rarely as possible.
Some things are worth buying new if you will use them a lot and keep them for a long time. But there are many things that you can buy second-hand.
In both cases, you are saving both money and energy. If you buy more rarely new items, you are saving more money, and you are probably enjoying what you buy more. And if you buy second-hand, you are saving money and reducing your footprint. Buying second-hand is a great way to save money sustainably.
This is something we are struggling with. We have too many things at home and sometimes do not think enough before buying. We need to improve doing that.
9. Cook food from scratch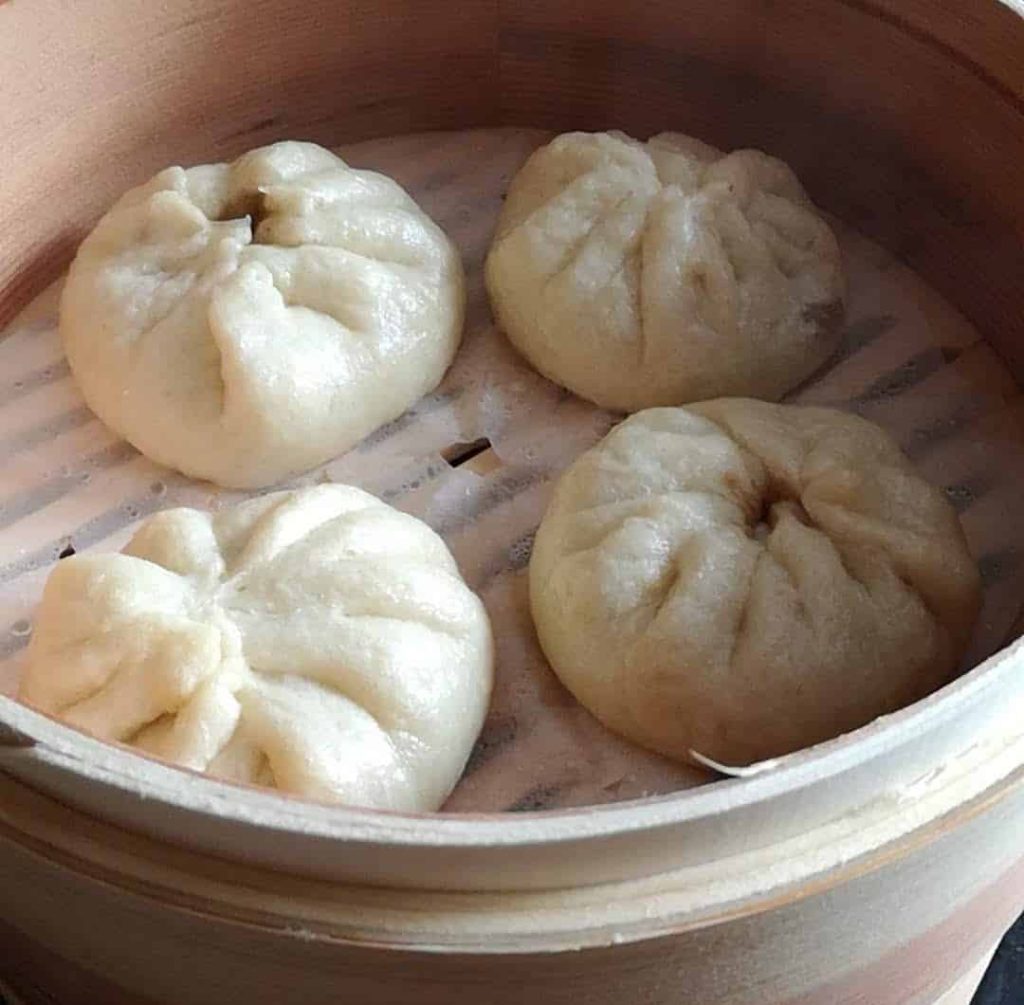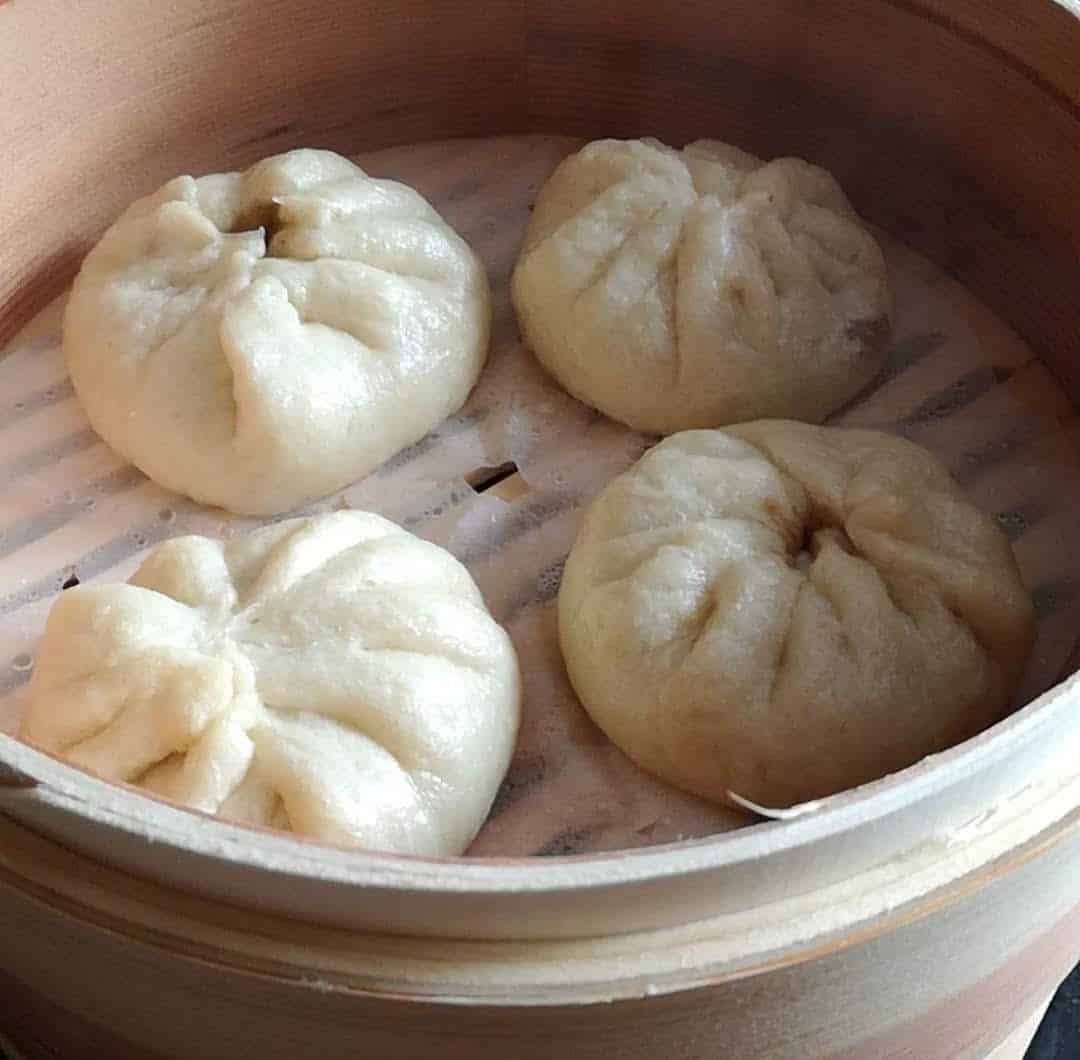 Many people buy already-cooked food like pizza, lasagna, or even fully prepared microwave plates. These plates take a lot of energy to prepare, ship, and package.
Instead, you can save money and energy by cooking directly from scratch. Cooking from the essential ingredients is also much healthier.
Cooking at home is also likely better for the environment than going out since you save on the commute.
We are always cooking food from scratch! This is one great way to reduce our food budget.
10. Reduce the number of trips
Any trip has an ecological impact, even public transportation. Therefore, it is essential to reduce the number of trips.
Instead of going to the city thrice each week, you could scale that down to two or even one. This can be done with better planning by having all appointments on the same day, for instance. Or you could reduce the number of grocery trips by shopping more but less frequently.
The same applies to holiday trips. Making fewer holiday trips can be significantly better for the environment.
And having fewer trips also means lower expenses. So, this is a great way to save money sustainably.
11. Consider the train over the plane
In Europe, we have a good train network. But many people only use planes instead of taking the train. Airplanes have a horrible ecological impact, many times more than trains.
In many cases, you can also find reasonable fares on the train. Therefore, we should at least always consider the train, not only the plane. There are, unfortunately, some cases where the train is several times more expensive than the plane. So, you will not permanently save money by taking the train.
This is something we are terrible at. I intensely dislike Swiss public transportation. And as such, we often ignore the train in favor of planes. We ought to do better for our future trips.
Conclusion
There are many ways to save money sustainably. And these are only some of the most impactful tips I could find. There are many small tips if you want to follow that route.
I think it is essential to balance money and sustainability whenever possible. I am not an eco-activist or anything of the sort, and our environmental footprint is significant. Nevertheless, we still try to reduce our footprint whenever possible, especially when we can save money.
In the future, I want to have a better balance between money and sustainability. This may mean I will spend more to reduce our footprint or go out of my way to find other means.
What about you? Do you have other tips to save money sustainably?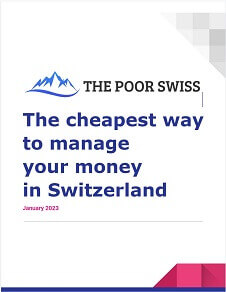 The best financial services for your money!
Download this e-book and optimize your finances and save money by using the best financial services available in Switzerland!
Download The FREE e-book