Our Honeymoon in Hurghada, Egypt
|
Updated:
|
(Disclosure: Some of the links below may be affiliate links)
One week after our lake wedding, we left for our sea honeymoon! We chose to go to Hurghada in Egypt in an all-inclusive hotel. We wanted to do very little for a few days and wanted to rest. Finally, we also wanted to get something relatively cheap and convenient, hence the all-inclusive. Neither of us had an all-inclusive experience before, so it was about time we tried :)
We used Migros Travel agency to book the entire trip. They booked the plane, the hotel and the transfers between airport and hotel. We compared between booking the trip ourselves and using this agency. It was a bit cheaper for the agency. And we did not have to book everything independently. From what we read about Egypt, it is also much better to be part of some tour. This is especially true for the Visa and the shuttle to and from the airport.
Overall, it was a great honeymoon. We had a lot of fun, were able to rest and saw some great things! Find out all the details below!
Hurghada, Egypt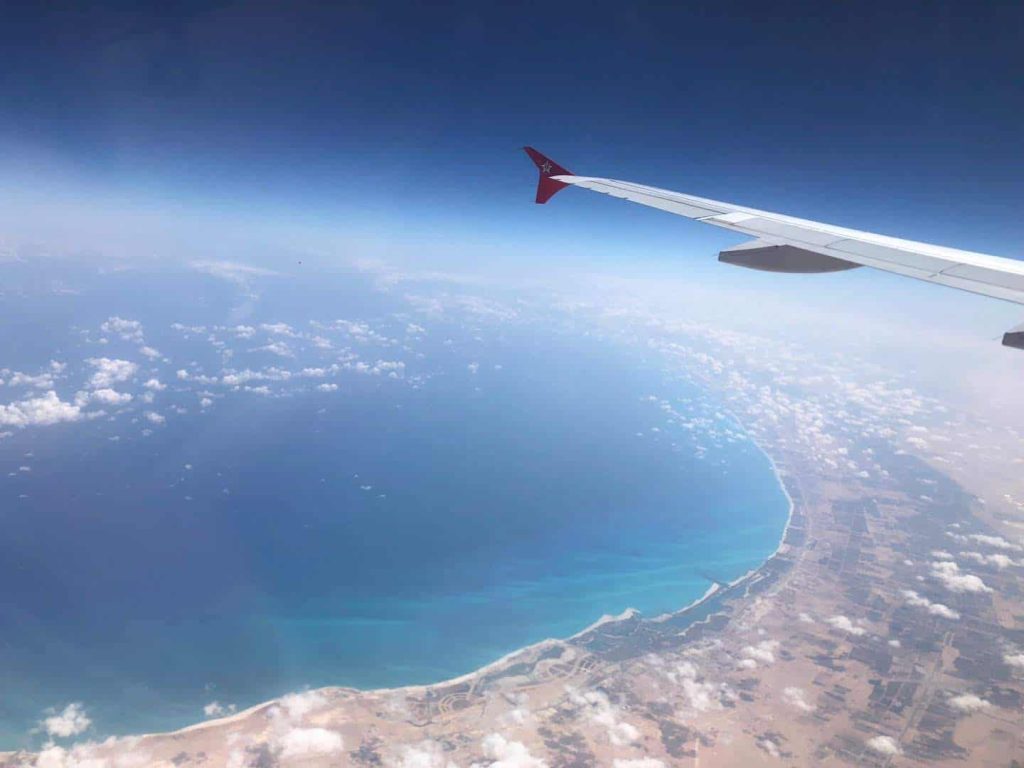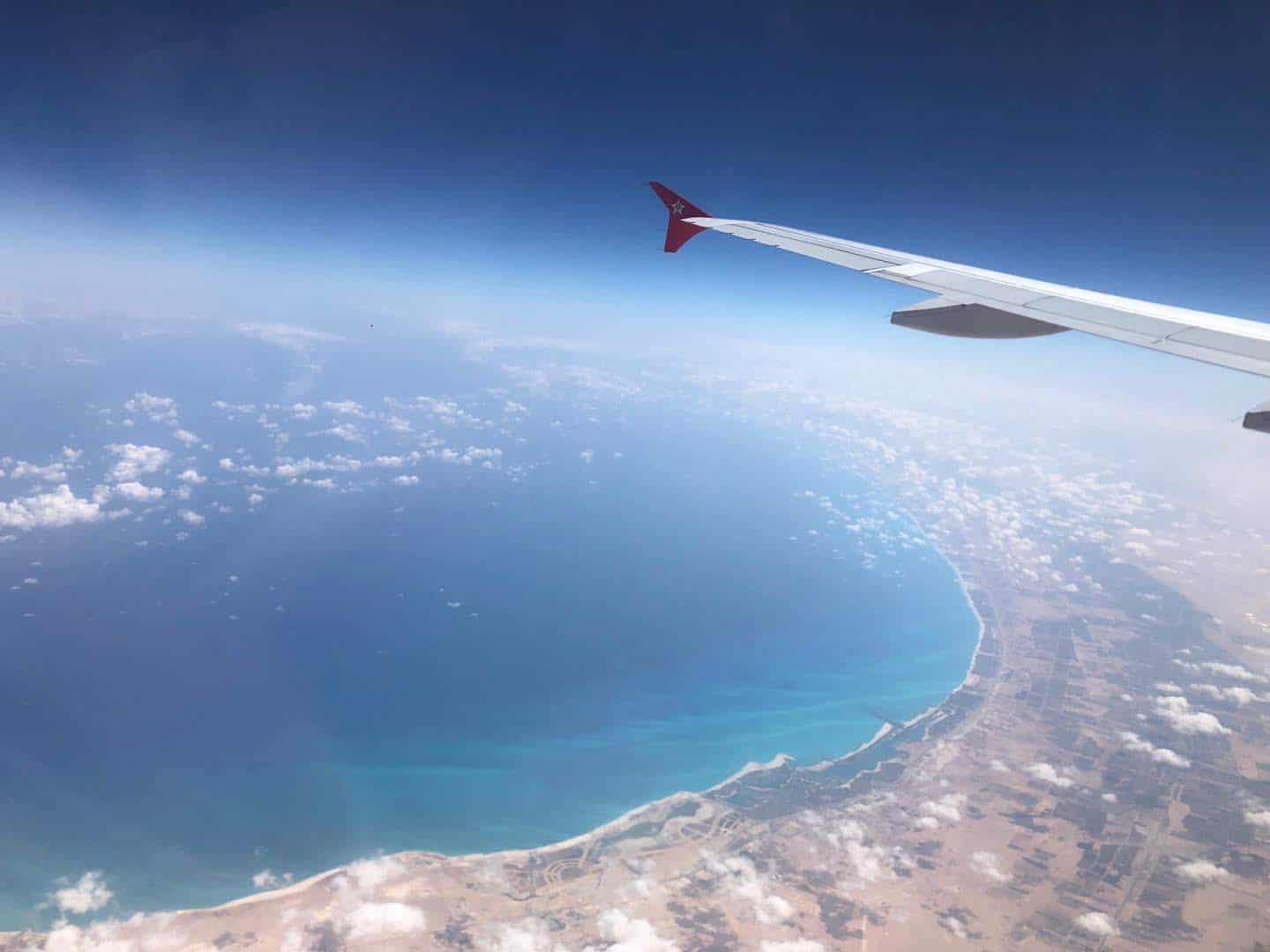 Hurghada is one of the big tourist destinations in Egypt for sea resort. It is on the coast of the Red Sea. We were not in Hurghada City itself, but in a tourist resort, 30 kilometers away, called Makadi.
Most people do not need to apply for a Visa to go to Egypt. For most, you can do a visa on arrival. It will cost you 25 USD per person. I strongly recommend you to have the cash ready since most counters will not take credit cards. I also recommend you to go directly to the Visa counters when you see them. Do not listen to the reps that will try to sell you Visa for more expensive. Everybody can take the Visa at the tank, no need to take with your tour operator. They will just charge you more and give you the same thing.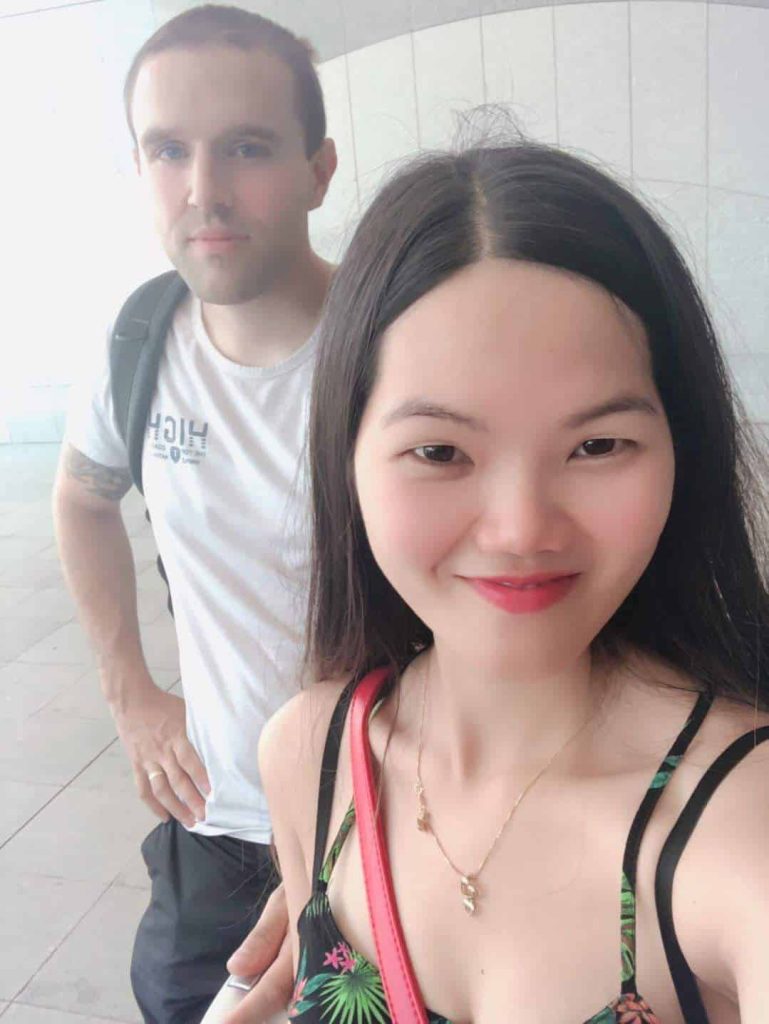 From the Hurghada airport, we had a shuttle bus organized by the tour. There are many more people speaking German in the tour employees than English. It is really fortunate that I can speak some German. Otherwise, it would have been more difficult. I think the tour operators should have mentioned this. It took us around forty minutes to go to our hotel. We were at the Steigenberger Jaz Makadi.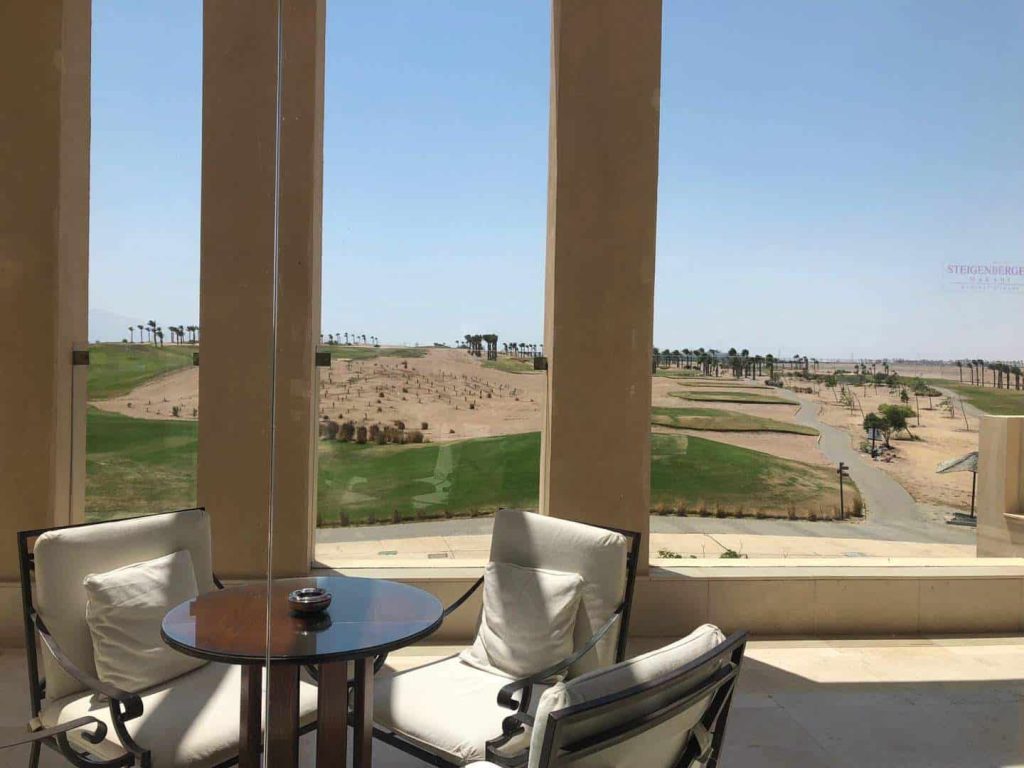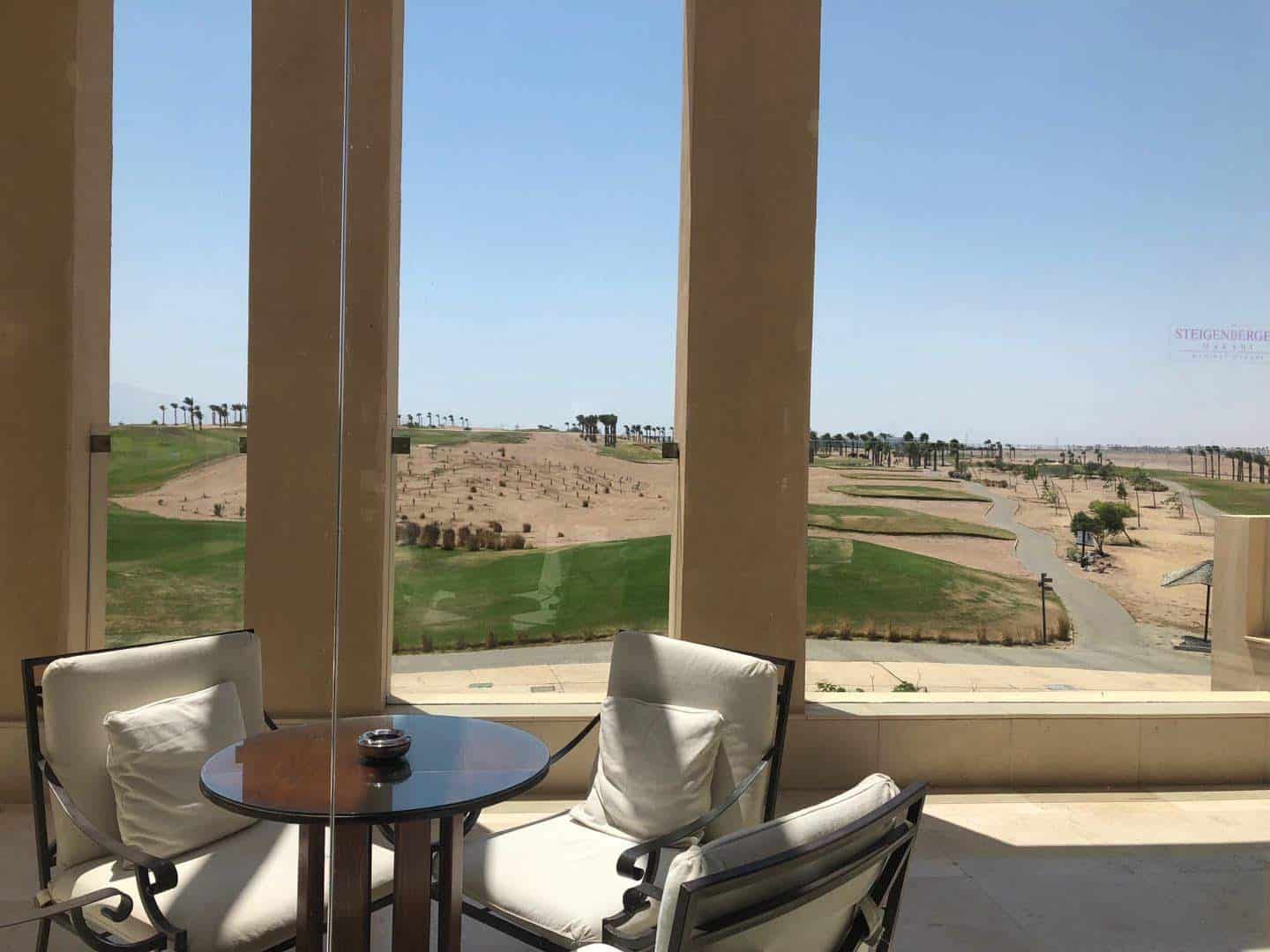 Here it was the same, more people were speaking German than English. It was a bit difficult, but since I can speak some German and some people from the hotel could speak English, it was OK. We did it through the checkout and went to our room directly.
The service in the hotel was good. People were friendly and helping.
Our hotel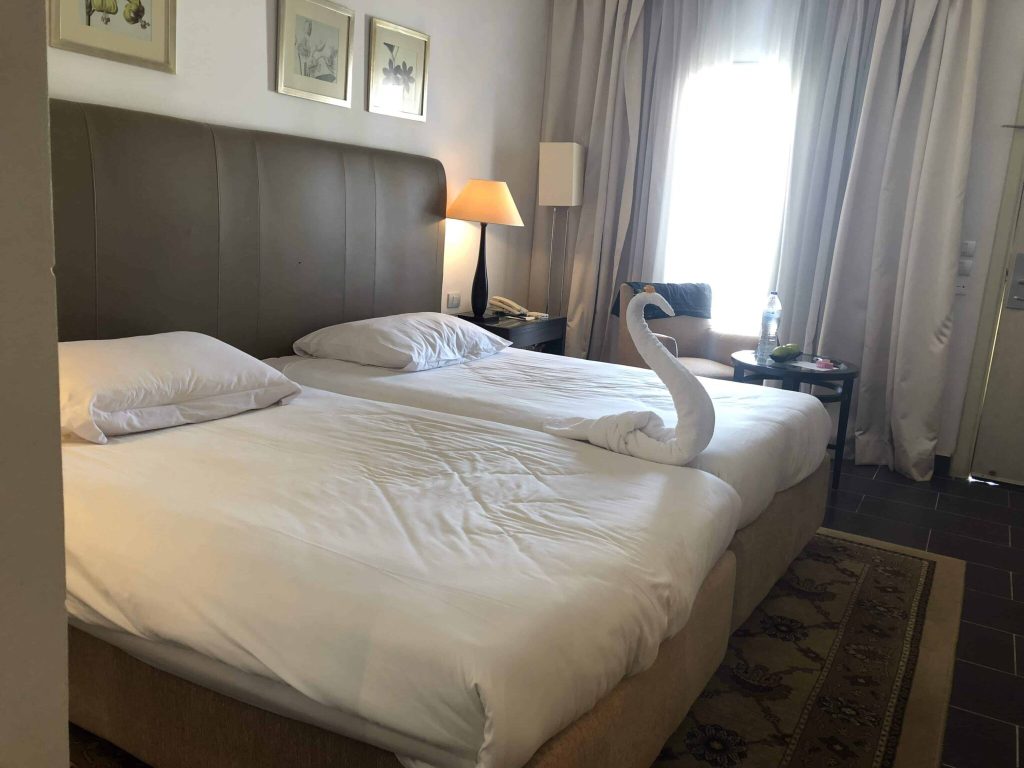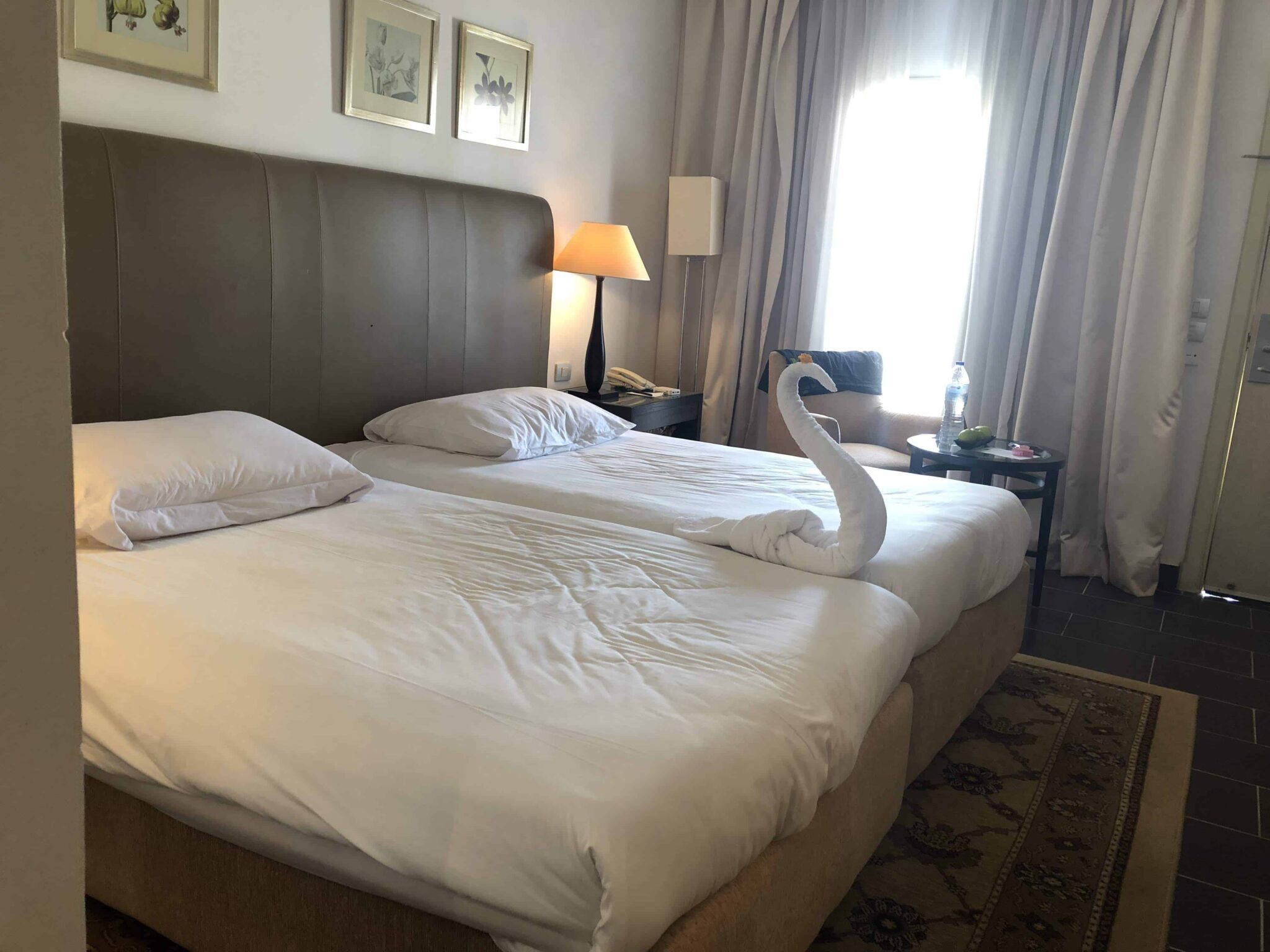 Our room was really pretty good. It was quite big, with a nice balcony outside. We had the view on the pool and could go to it very quickly. On the other hand, that meant we had to go farther for breakfast and dinner. The house cleaning service was really nice and the room was very clean and well made.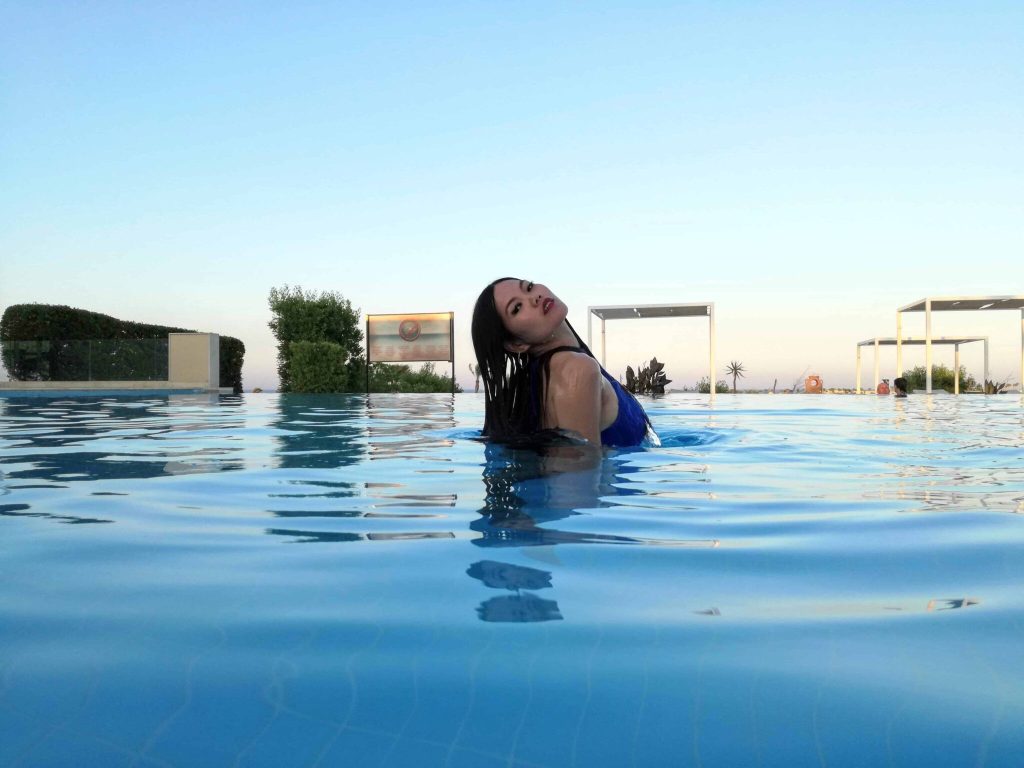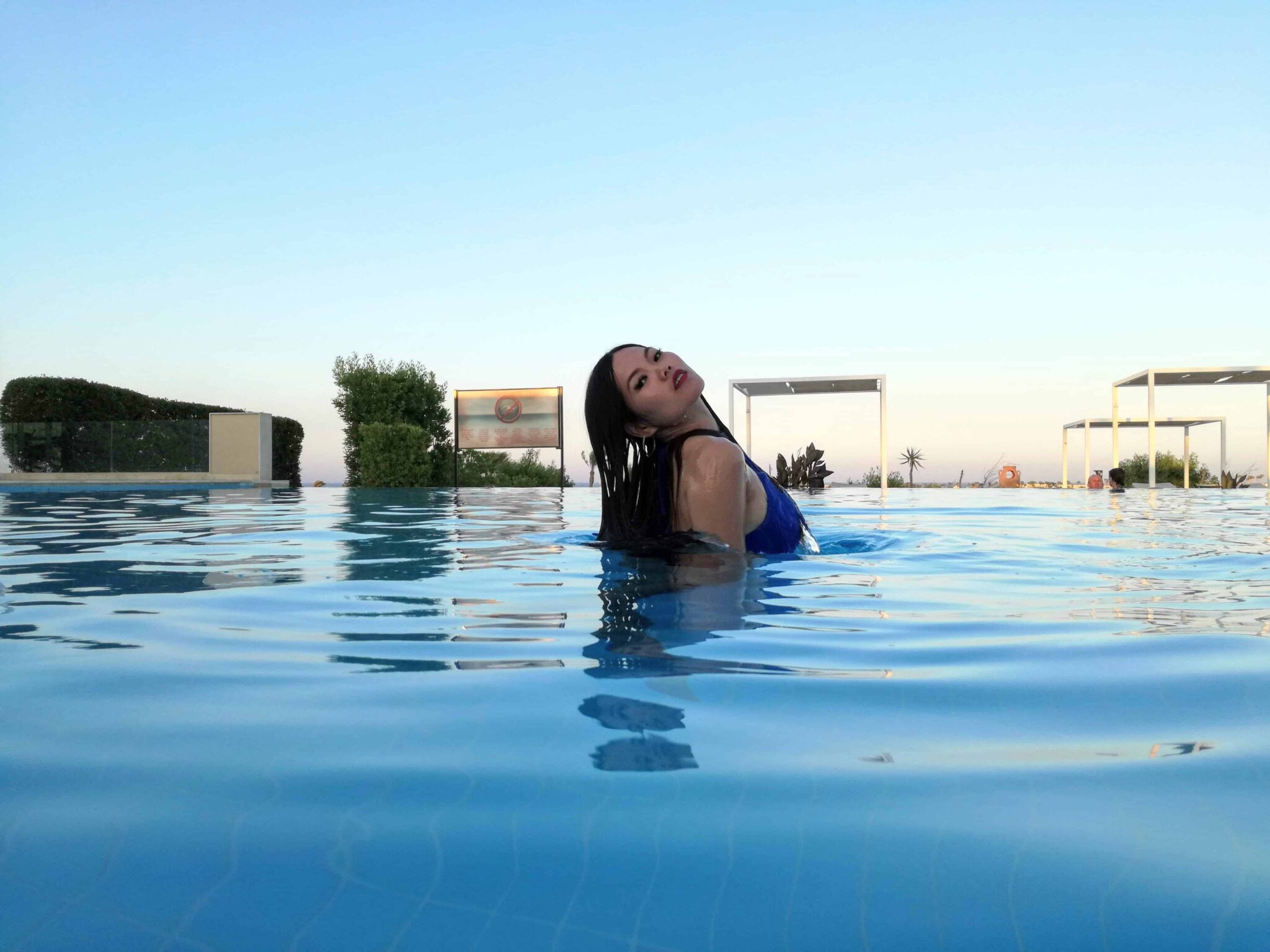 The pool was nice and clean, but a bit small for a hotel of this size. And the long chair of the pool were still too much under the sun. You had to move them during the day to follow the sun. The pool was quite nice though to get rid of the intense heat that was in Egypt.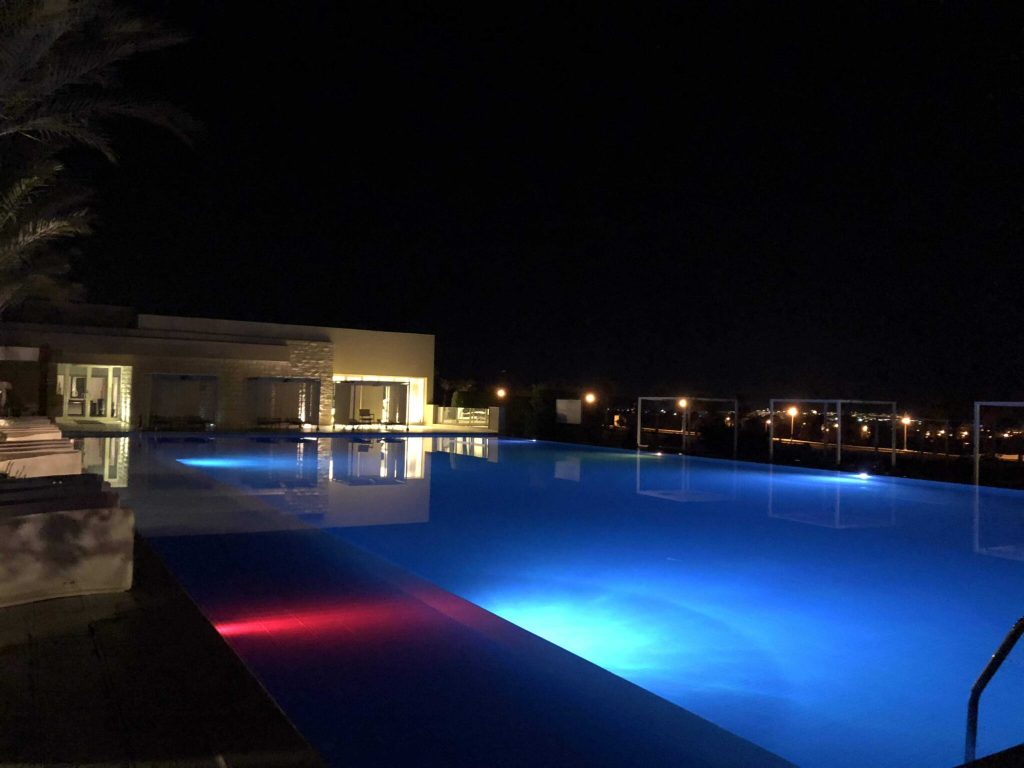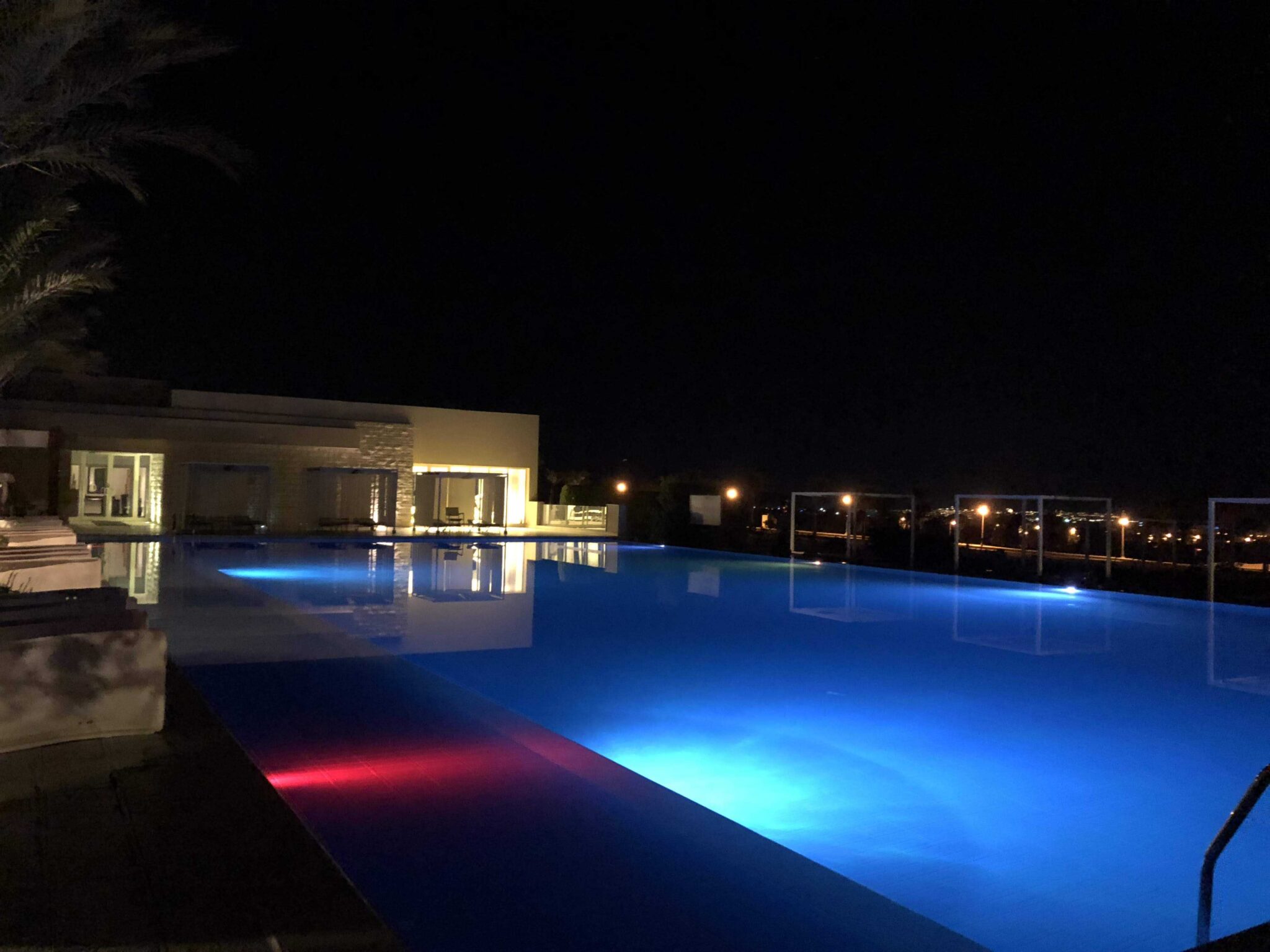 Even though the pool was looking great at night, it was not permitted to use it at night. This is quite dumb in my opinion. It would have been good to go to the pool at night. Especially since it actually looks great in the night :)
The beach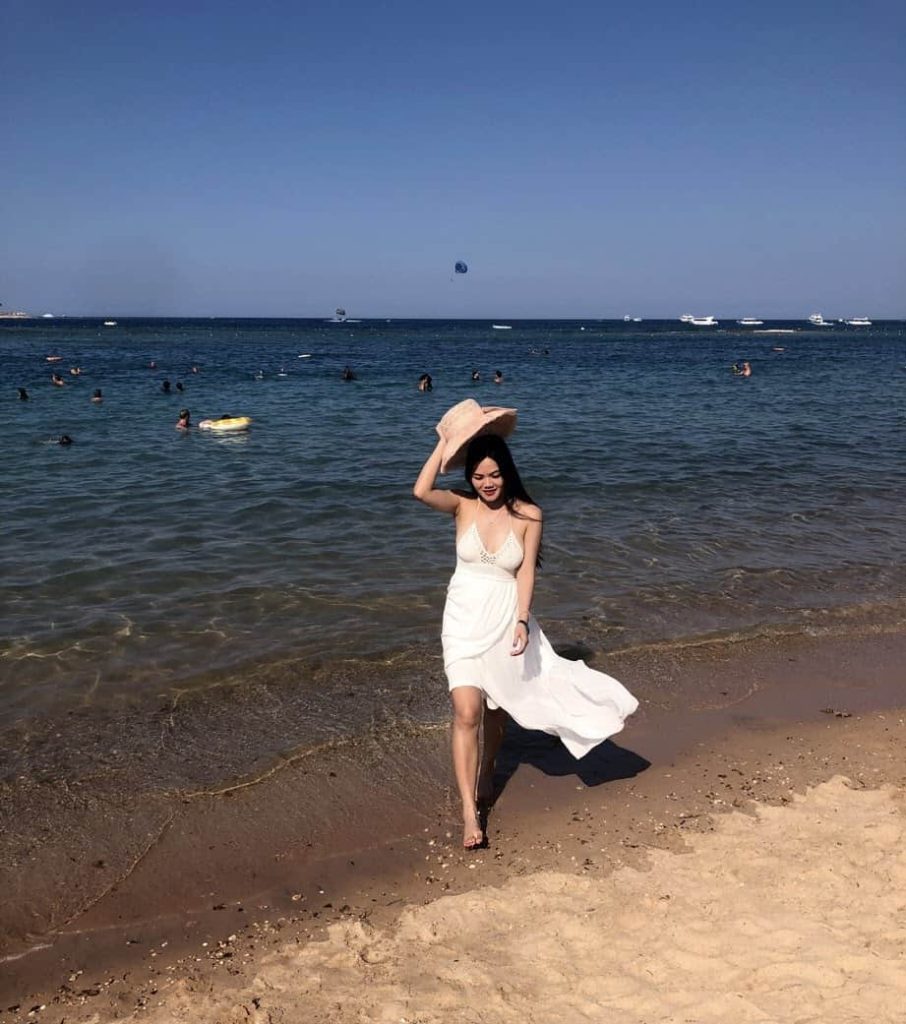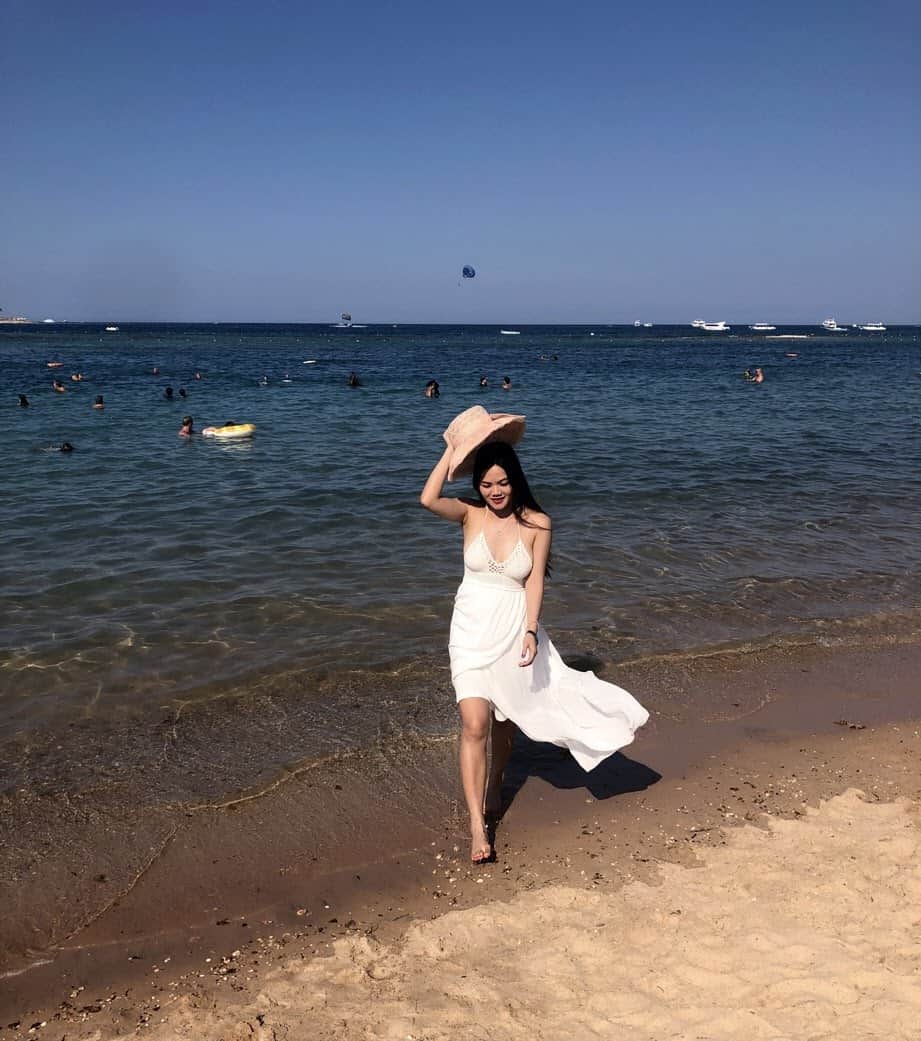 Unfortunately, our hotel was not directly located close to the beach. We had to take a shuttle to go to the beach. There was one shuttle every hour. And then, we had to walk five minutes to the beach. It is not so bad, but when it is so hot, you would rather simply jump in the sea or find some shade ;)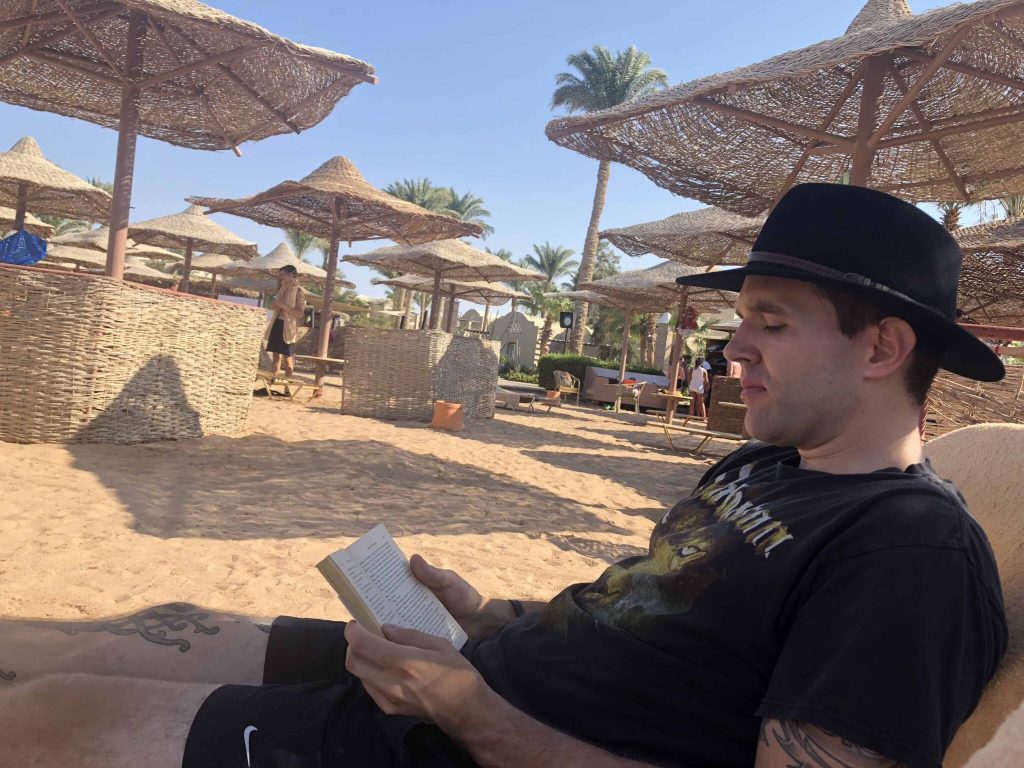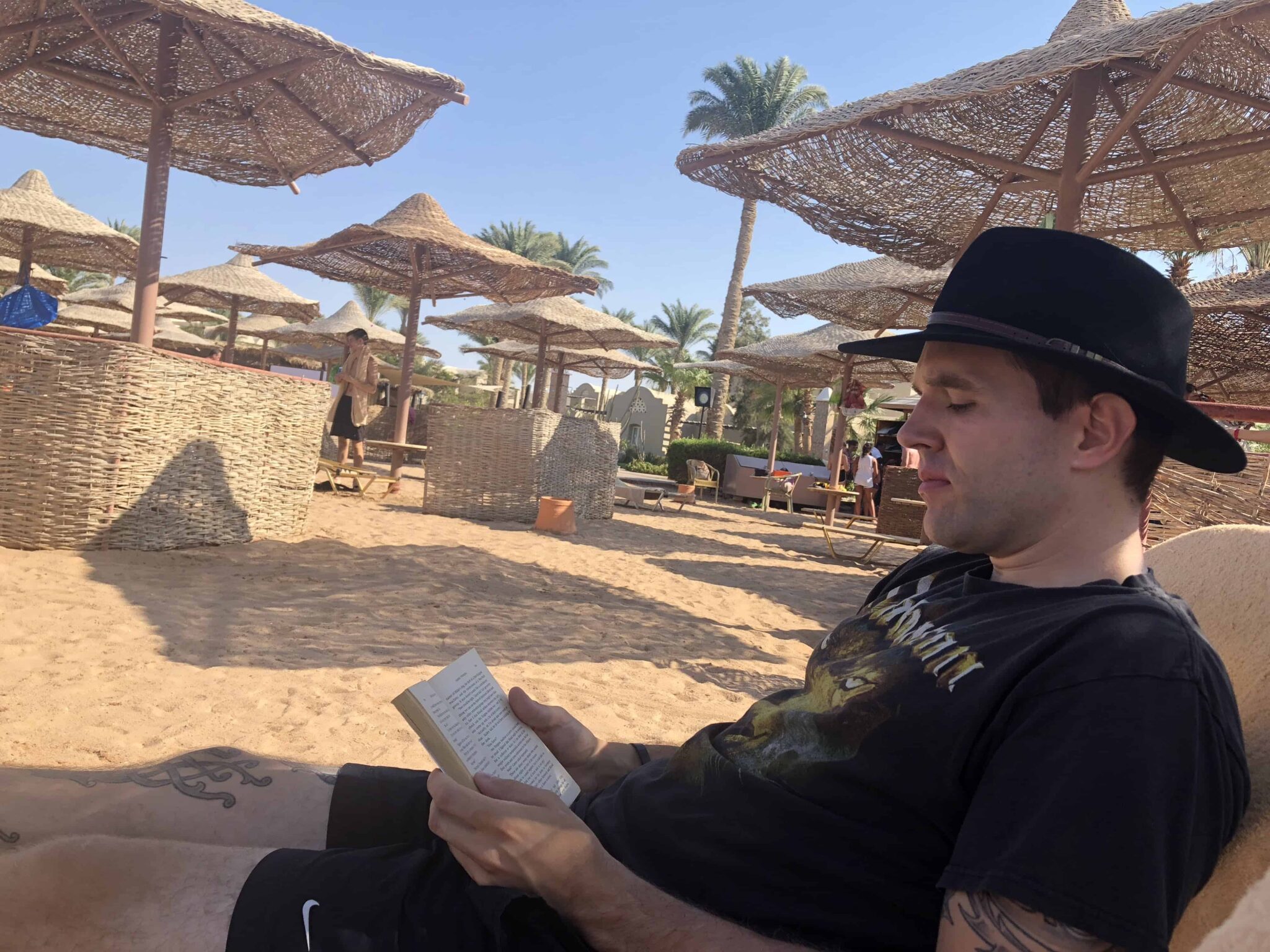 The beach was nice and big. The sea was very clear. There were not that many people on the beach. And there were very few people coming to bother you. They were not very insisting. That was good. I was quite worried about it. The fact that the entire resort has no local settlement probably helped a lot in that regard. We only had lunch once next to the sea. The food was okay, but nothing really special.
All inclusive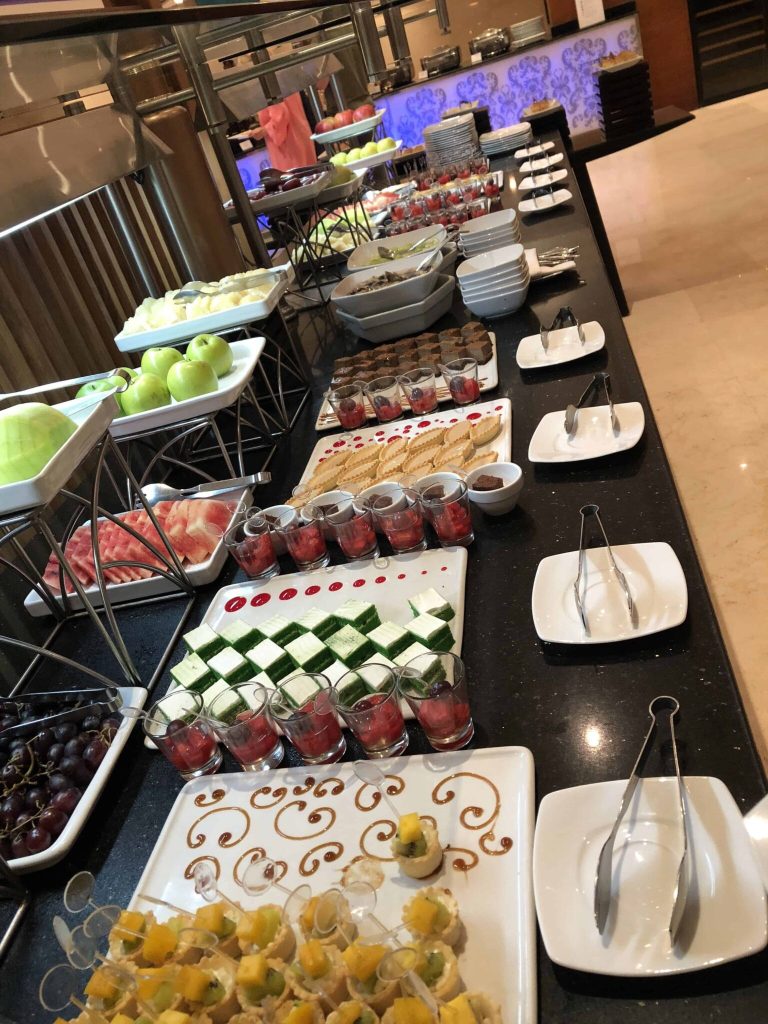 As I said, our hotel was all-inclusive. We wanted this to not have to bother with checking the prices of restaurants. We wanted our price to be almost final since the start. The hotel offered a buffet breakfast and buffet dinner. And also snacks for lunch at the pool restaurant and at the beach restaurant. There was also a bar at the hotel and one at the beach.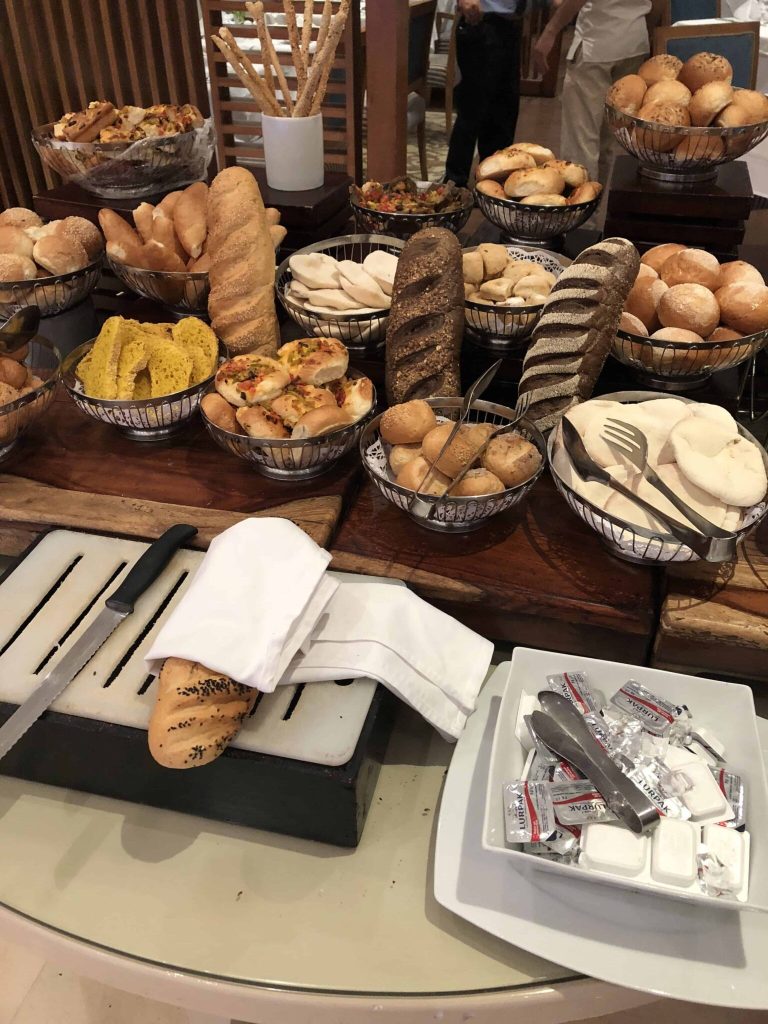 The breakfast and dinner buffets were really nice. Especially one night, they did an Egyptian buffet. It was really awesome. The lunches were okay, nothing really special. The offer was more limited and it was not really original.
For the price, I think that all-inclusive is great. Not necessarily because it is the cheapest, but because you do not have to worry about the prices. You can eat what you want and you can go to the restaurant without a wallet. That is awesome. In our case, the quality was really nice. The problem with all-inclusive is that it makes you want to eat too much ;) Both me and Mrs. The Poor Swiss have eaten too much during our honeymoon. But that is only 6 days, it is not too bad :)
Paradise Island
The only excursion we did was to go snorkeling in a boat and visiting an island, Paradise Island. Neither of us have been snorkeling before and we really wanted to try it. It was really great.
We took a boat from the beach. The people from the tour were really nice and spoke good German and English. We did around one hour on the boat to the first snorkeling place. During that time, there was a photographer aboard (of course!). He took a lot of pictures.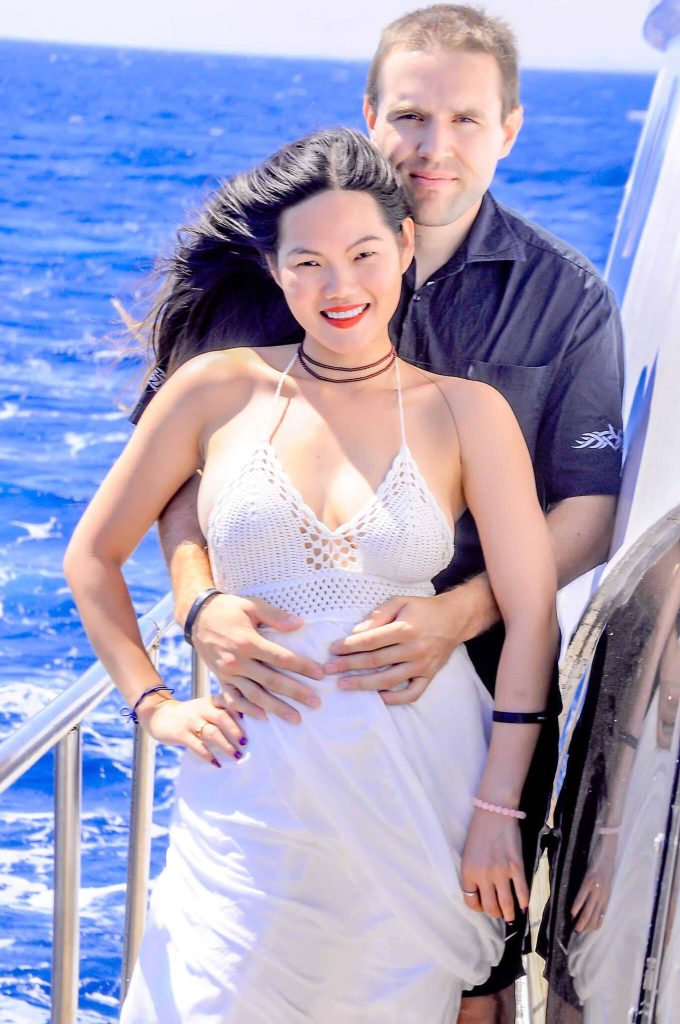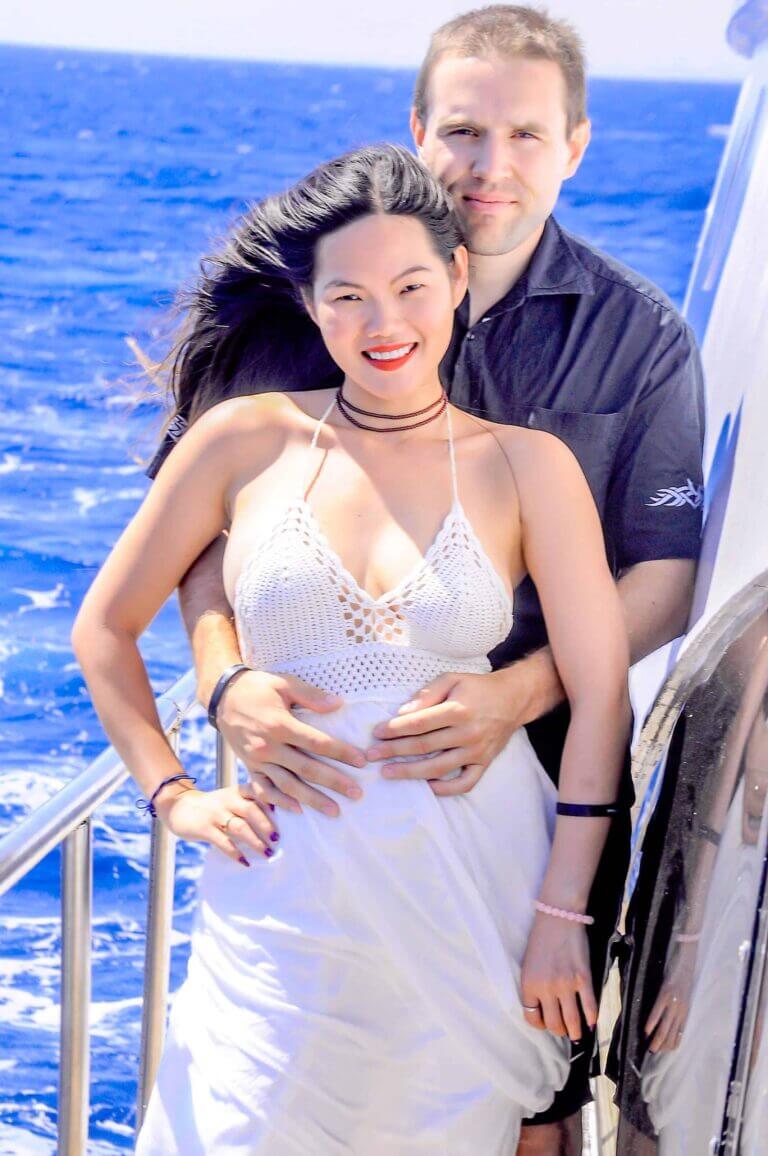 We were honestly quite surprised by the quality of the pictures. Then, we arrived at the snorkeling place and the real fun started. We put on our equipment and went on for about 30 minutes of snorkeling. It was really amazing. The coral reef is really nice and there were so many fishes. It was great!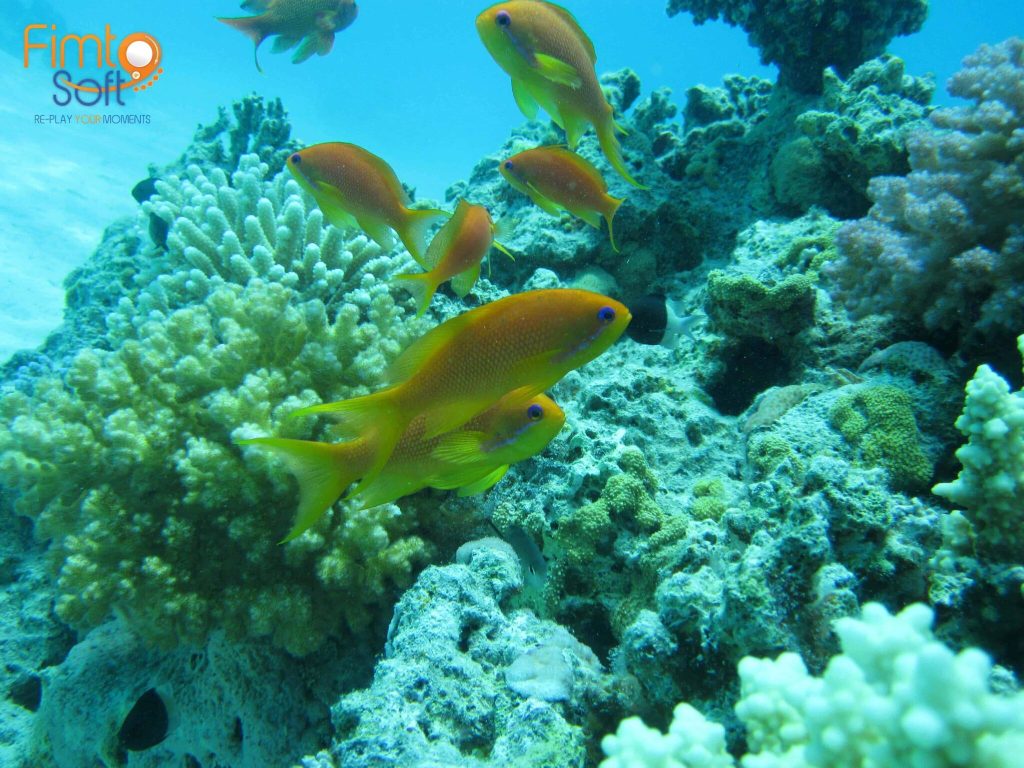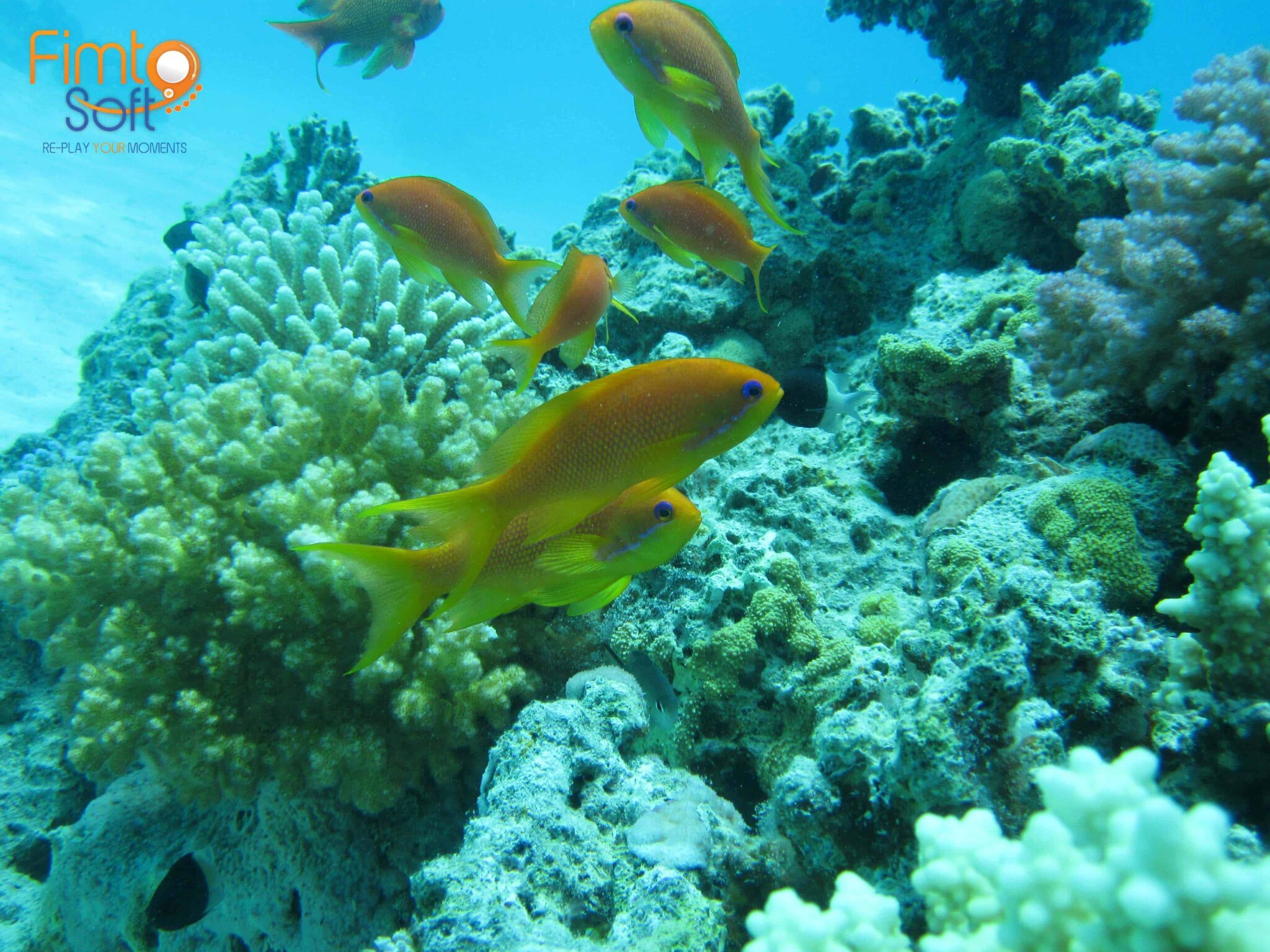 This is something I really want to do again in the future. It even made me want to go diving too.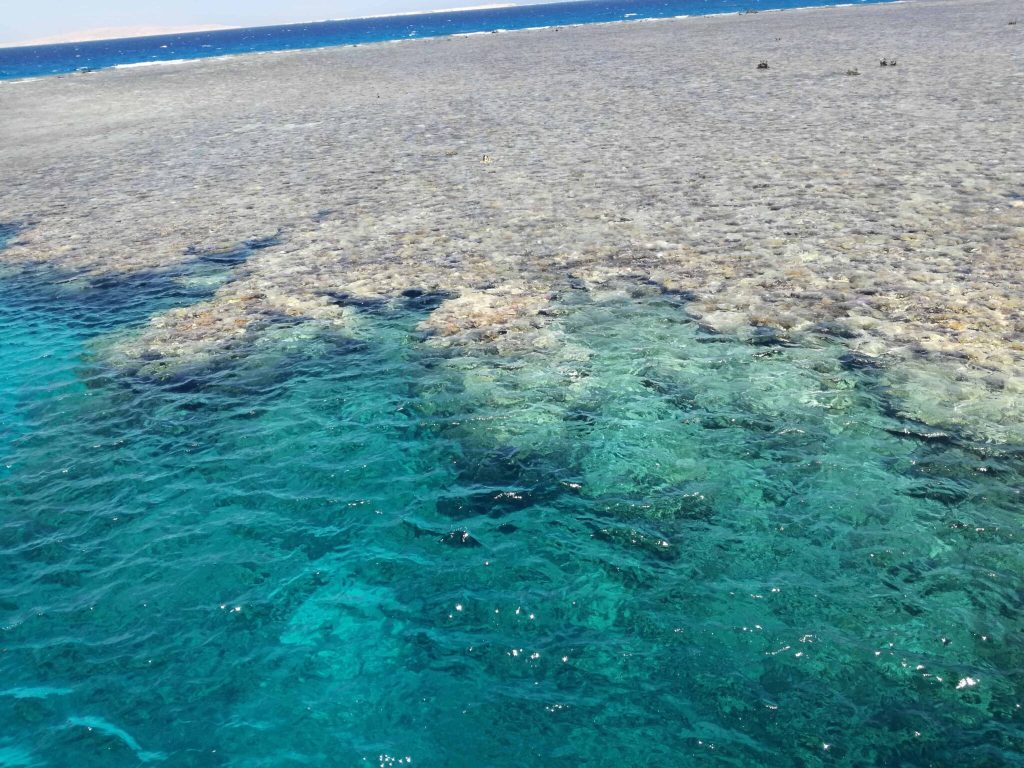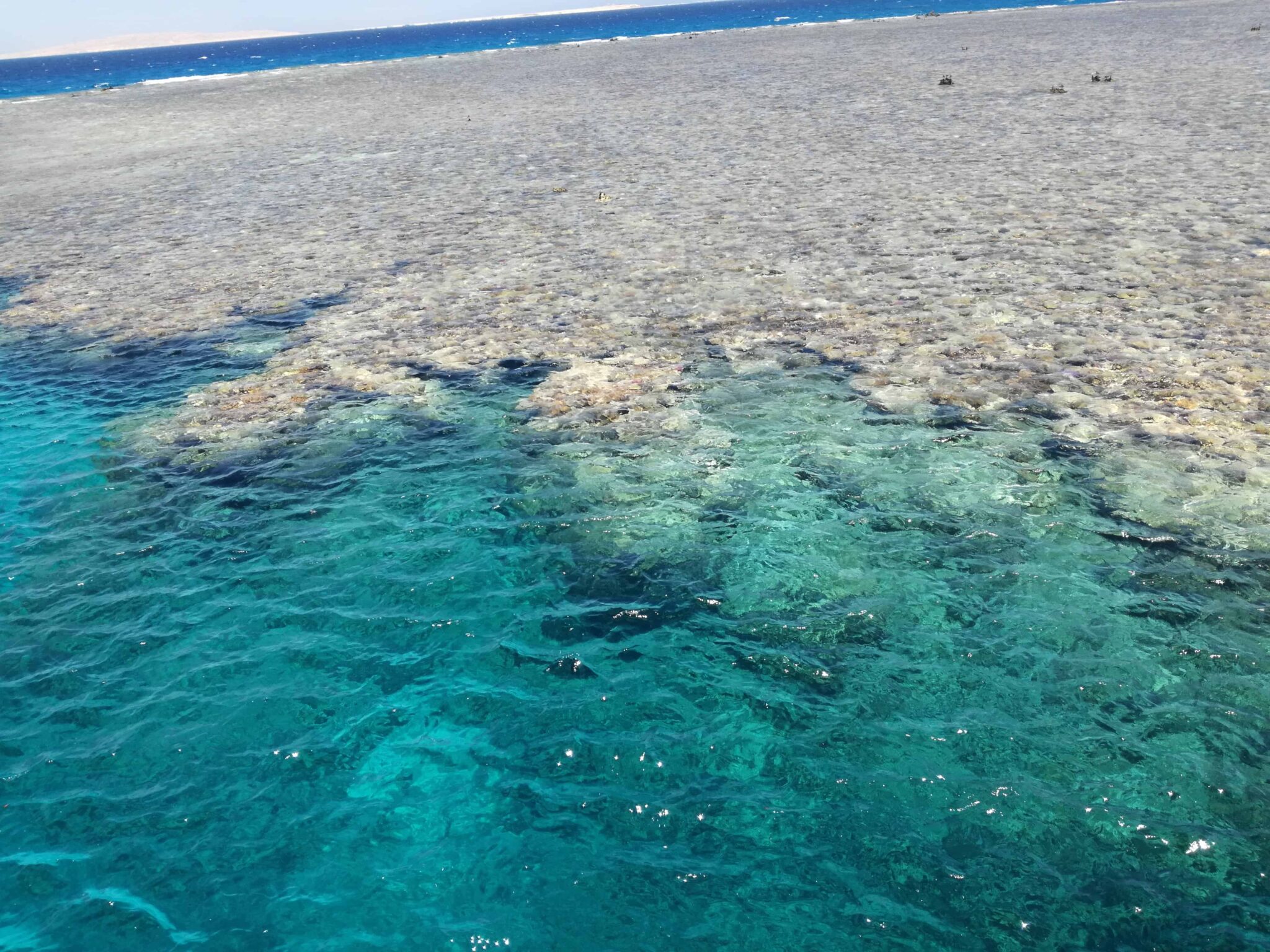 We then went on to Paradise Island with the boat. To be honest, I did not think it was that great. It was insanely hot on the island. It was more for them to take pictures I think. But Mrs. The Poor Swiss liked it ;)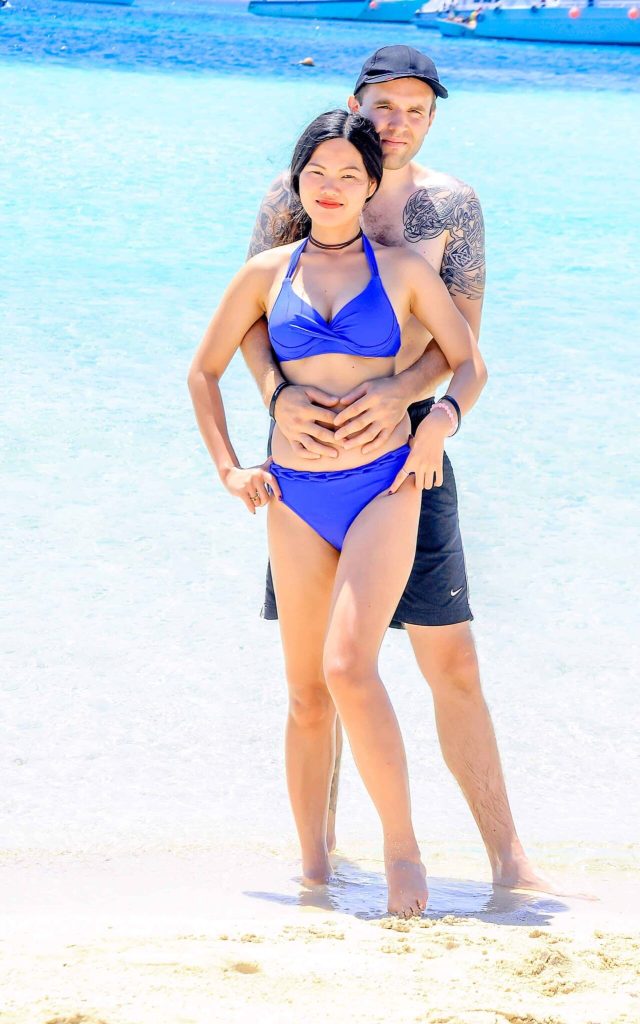 After this, we had a very good lunch on the boat. And then, we moved to the second snorkeling site. It was also great but a bit too short I think. And finally, we went back to the shore and to our hotel. A really nice day :)
Shopping in Egypt
Since the Egyptian Pounds is at a really low-level, we were thinking that we could find some bargain. Mrs. The Poor Swiss really wanted to go shopping in the city. So we booked a shuttle to Hurghada city from our hotel.
It was a big failure. The prices are actually too high. Because they only want to get their hands on tourist money. For instance, we needed some sun cream. One vendor actually tried to sell some for 300 EGP, which is more than 16 CHF. This is absolutely insane. Most of the prices were even higher than Switzerland prices. And most of them do not haggle a lot with tourists. In the end, we only bought a small toy for a friend's baby. That does not mean that Egypt is expensive. I am pretty sure it is not expensive when:
You know where to go
You can speak the language
You are not a tourist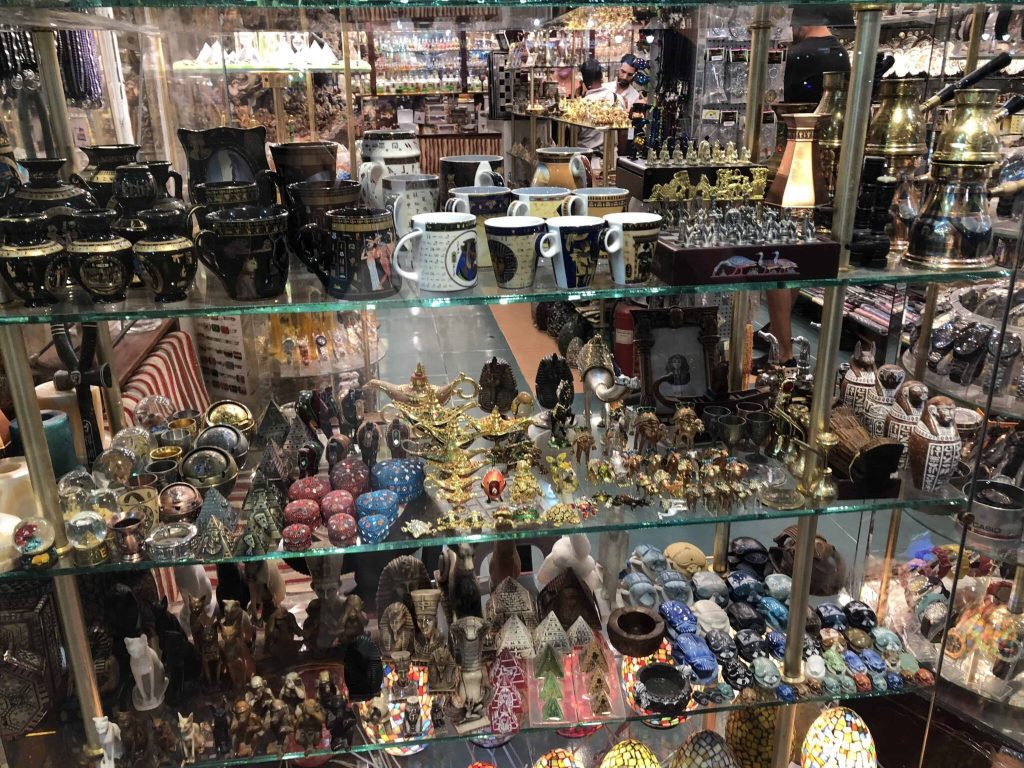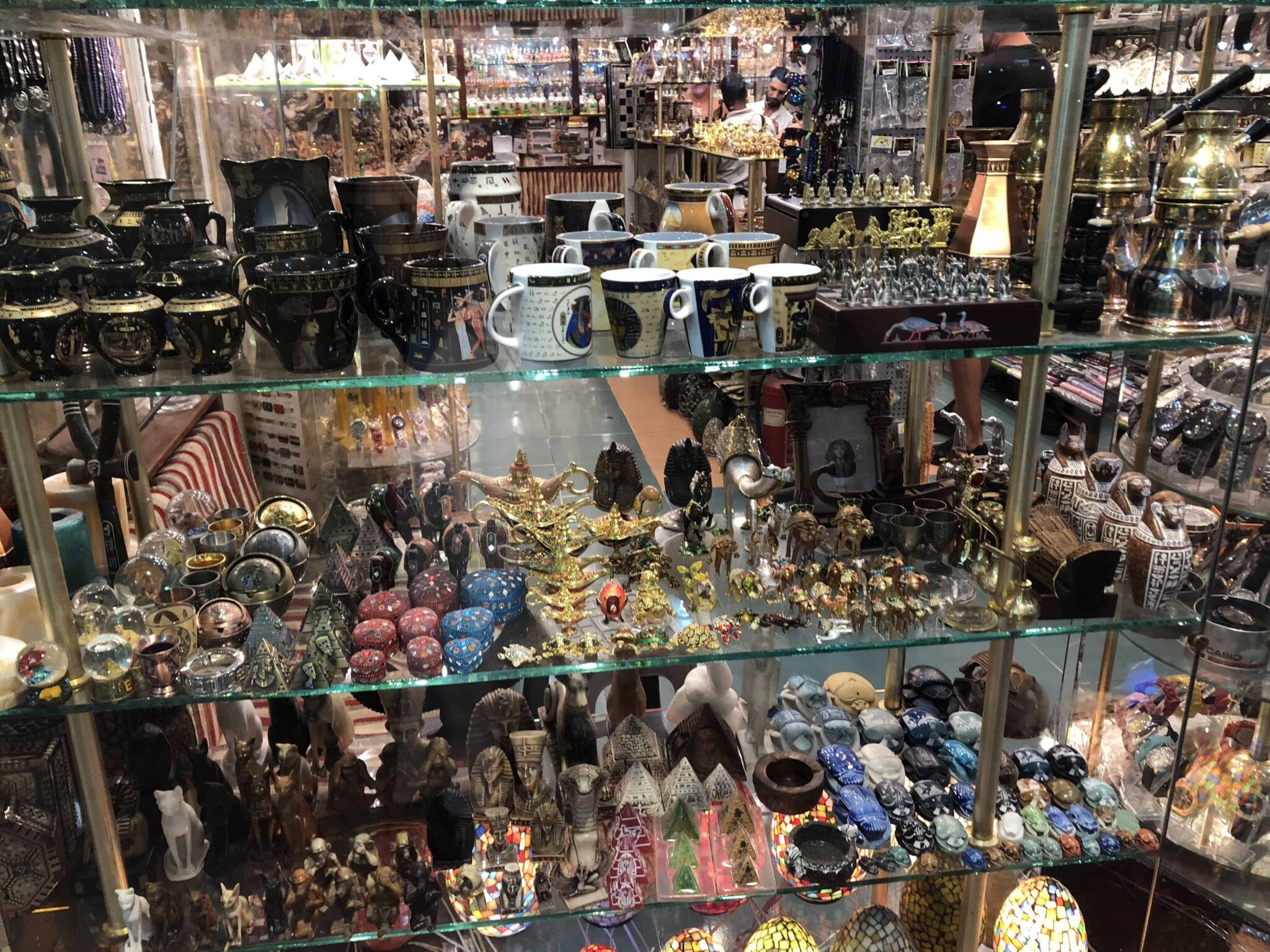 And there was another problem than the prices: the people. They are horrible with tourists. They always try to lure you into the shops. Everybody shout to you and everybody try to talk to you and make friends. And they try to trick you to get tips. For instance, they will propose to help you with your luggage but will expect a tip. There are many other ways they do that. Know that no help is free in Egypt. I hate that. But I was not really surprised. I was expecting that. I went to Tunisia and the people were exactly the same, if not worse. And the city did not really feel safe. I was quite happy when the bus came back to pick us. I will never go shopping again in a country like this.
The costs
Let's go the last part of the trip report, the costs. Here is the breakdown of all we paid for our honeymoon:
Flight, Hotel and Shuttle booking: 1373 CHF
Visa on Arrival: 55 CHF
Shuttle to Hurghada: 15 CHF
Shopping in Hurghada: 25 CHF
Drinks in Hurghada: 3 CHF
Trip to Paradise Island: 130 CHF
Pictures of Paradise Island: 45 CHF
Tips: 20 CHF
Lunch in the airport: 16 CHF
Parking in the airport: 131 CHF
Total: 1813 CHF
We paid 1813 CHF for our entire honeymoon. This comes out at 150 CHF per day per person. I do not think it is bad for a honeymoon. It was a great hotel, in a nice place and we had a lot of fun, that is what matters.
To be really honest, we should also account for the fact that I had to take leave without pay. My company did not allow me to go into negative days off for my honeymoon. I am very disappointed about this, but there is nothing I can do about it. This accounts for 1815 CHF more. That means that only four days off work without pay are costing us more than the entire vacation. This makes me sad! I will never take leave without pay ever again.
Paying in Egypt was a huge mess. Most of the time, they do not want Egyptian pounds but euros or US dollars. And most of the time they do not accept cards. We had to use an exchange counter to get some dollars and some euros. And of course, we lost on the exchange rate… They should at least always accept Egyptian pounds. When we could pay with a credit card, we used my Revolut Credit Card to avoid foreign exchange transaction fees.
Tipping is also a huge mess. It is not clear who you should tip and who you should not. And you can definitely feel the difference in the level of service if they know you tip or not. This is also something I hate. Except in countries when it is mandatory (U.S.), I think that tips should only be given when the service is really good. We gave some tips for the house cleaning, for one restaurant and for the special shuttle from the hotel outside of regular times. We were probably on the low-end of the tipping scale. But I am with it.
Our honeymoon
The only thing that was really difficult during our honeymoon was the heat. It was really too hot. Neither of us is used to the temperature higher than forty degrees. Especially for me, it was quite bad. Even though it was a nice trip, we should not have done in August. Going in Egypt in August is a bad idea ;)
Except for the heat, the shopping and Hurghada City, it was a great honeymoon! Above all, we had a lot of time to relax, to play in the pool and on the beach. And also, we ate, too much, good food. And the snorkeling around the red sea coral reef was amazing. Overall, the trip was also relatively frugal.
This is only my second trip report, after our trip to Orléans in France.  But I think I will continue doing them. I think it is good content for the blog. What do you think? Should I change the format? Should I do more of them?
Where did you have your honeymoon? What do you think of our honeymoon?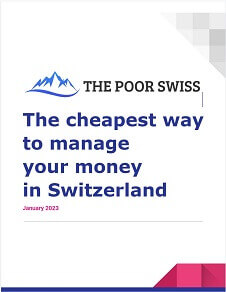 The best financial services for your money!
Download this e-book and optimize your finances and save money by using the best financial services available in Switzerland!
Download The FREE e-book