5 Frugal Tips from Swiss Finance Bloggers
|
Updated:
|
(Disclosure: Some of the links below may be affiliate links)
Everybody likes frugal tips. These tips help you save more money every month. I wanted to share some of my frugal tips in this article. But I realized it would be even better to collect some of the best tips from other Swiss Personal Finance Bloggers. When you live in the most expensive country in the world, you need frugal tips!
These tips can help you save more money.  There are many things you can do. We have already covered some of these things in this blog. But today's tips are not only coming from me! They are coming from some of the best Swiss Personal Finance Bloggers!
Stay tuned if you want to learn how Swiss Personal Finance Bloggers are saving money in this expensive country!
1. Use your mobile hotspot
I have one tip that I give every time, and a lot of people use it in my community:
My best saving tip is to cancel your home internet and use your mobile hotspot on your smartphone. Nowadays, most people have unlimited data volume with their phones. It makes sense to use this at its fullest potential.
This will save you up to 100 CHF per month by switching ON your mobile hotspot when you arrive home. It takes about 5 seconds of your day (x30 = 2min 30 sec per month) to save 100 CHF per month. What a bargain! It only takes about 1-2 weeks of doing this to get accustomed, after this period, it will feel as normal as eating.
This tip is brought to you by Thomas Kovacs, also known as Sparkojote. He writes on his Swiss Personal Finance blog, sparkojote.ch, and Youtube Channel. He shares his journey about finance and life-related stuff and tries to motivate young people to take ownership of their personal finances.
2. Buy an old reliable car and keep it long!
We are a country where people pour way too much money into cars.
I mean, have you seen the numbers of Audi and Tesla going around? The funniest thing is that we have the best public transport network (the link does not work anymore) on Earth!
Anyway, if you own a car, my frugal tip can help you save at least 200 CHF and up to CHF 1'000 if you are a fancy person liking brand new stuff.
The method is simple: buy a car that is old and reliable enough that you can keep it for the next 10-20 years with the least amount of repairs.
I went for a Toyota Prius myself. I bought it for less than 10kCHF. Since my switch in 2013, we've done more than 140'000kms with it and it never ever failed. You can find other frugal car ideas in this very detailed blog post (link does not work anymore).
This tip is brought to you by Marc Pittet, husband, and father of two. He lives in the Canton of Vaud. He blogs at mustachianpost.com about his journey to reach Financial Independence. On his blog, he shares many frugal tips to help anyone be a millionaire in Switzerland in 10 years.
3. Save money on your health insurance
My recommendation below is valid if you're in good shape. If not, please do not follow it and choose what's best adapted to your situation.
I recommend three things:
Get the cheapest insurance as I did with Assura.
Choose the highest franchise (2500 CHF as of today) while you keep this amount in your bank account in case of emergency.
Eat healthy but cheap food (here are some CHF 3 meal ideas) and do sport regularly.
The savings are really huge: from several dozens of CHF to several hundreds of CHF. Per month! Imagine you invest this delta on the stock market, you could end up with more than CHF 100'000 in 20 years. Just by signing a piece of paper today!
This tip is also brought to you by Marc Pittet.
4. Build your own pieces of furniture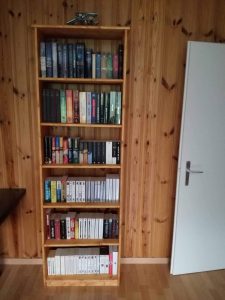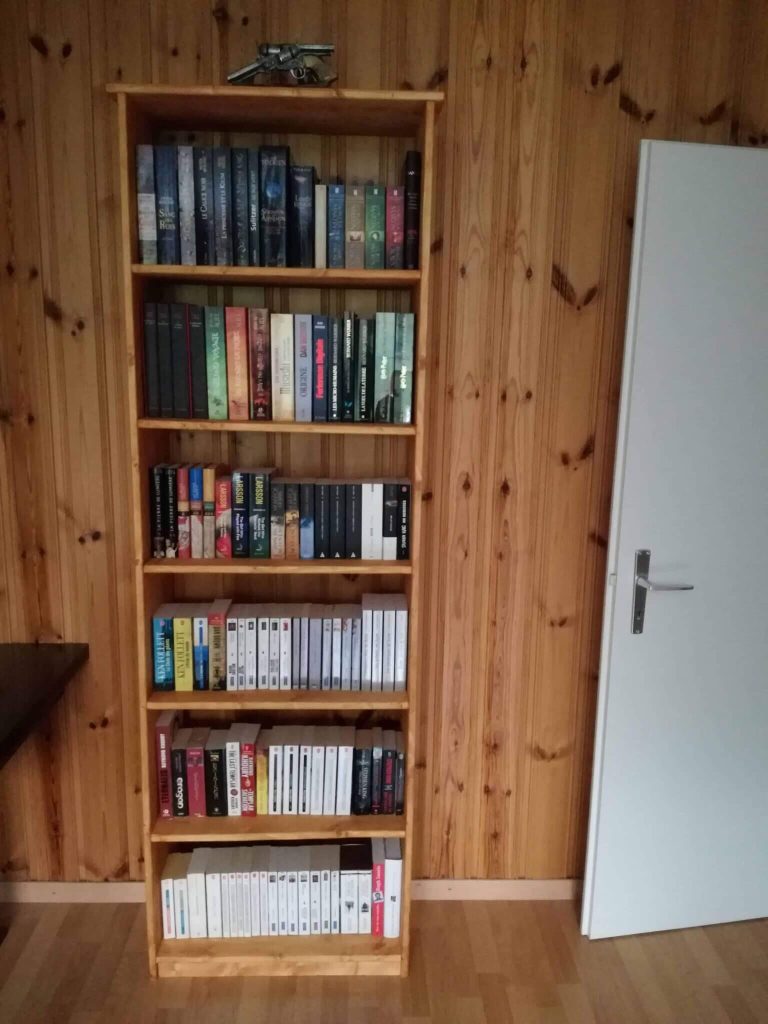 New pieces of furniture can be expensive in Switzerland. This is especially true if you want something that will last long.
Last year, we needed a new bookshelf and a new shoe rack. We looked for good options between new and second-hand pieces of furniture. But we found nothing that fit our room at a reasonable price.
Therefore, we decided to build our own pieces of furniture. In 2018, we built a bookshelf and a shoe rack. By doing that, we saved a lot of money, and we have some pieces of furniture that perfectly fit our apartment.
This tip is brought to you by yours truly, Mr. The Poor Swiss.
5. Pay your recurring bills once a year
One tip that can save you some money is to pay your recurring bills at once. For many recurring bills, you will have the choice of paying at once or several times. This is possible for the following bills:
Your taxes
Your health insurance
Your car insurance
It is also possible that some other bills offer this choice. Now, there are several cases:
You have to pay more to pay separately
You have to pay less to pay at once
It sounds the same, but it is a bit different. In the first, you are penalized if you pay separately. This is probably the case for your car insurance. For instance, if I pay my car insurance in two bills, I must pay 15 CHF extra. In that particular, it is better to pay in one bill!
In the second case, the default is to pay several times, generally month after month. This is the case for your taxes and your health insurance. And if you pay at once at the beginning of the year, you can get a bonus. For instance, my health insurance gives me 1% if I pay simultaneously. And the canton gives me 0.2% back if I pay my taxes at once. It is more debatable whether it is interesting. For 0.2%, it is not better! It is simply better to invest the extra money. For 1%, it could start to be interesting. But it is still little.
Once you are in retirement and you do not invest anymore, it is probably better to pay everything at once to minimize your expenses to a maximum.
This tip is also brought to you by Mr. The Poor Swiss.
Conclusion
These are the best tips from Swiss Personal Finance Bloggers. If you follow some of these tips, you can save more money.
Switzerland is often deemed one of the most expensive countries. However, it is possible to live frugally even in this country. Actually, it is possible to save a large percentage of your income if you think about the way you are spending money.
I wish I had more than these few tips to bring to you today. But there are not that many Swiss Personal Finance bloggers. And they are hobby bloggers having little time.
What about you? What is your favorite frugal tip?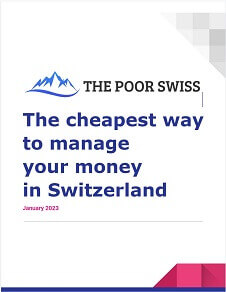 The best financial services for your money!
Download this e-book and optimize your finances and save money by using the best financial services available in Switzerland!
Download The FREE e-book