(Disclosure: Some of the links below may be affiliate links)
I think we can agree that everybody wants to pay as little as possible for their television bills. Even though you may think your current television plan is the cheapest available, there could be new deals since you started using your plan. It is always important to keep up to date with the latest offers.
There are many Television offerings in Switzerland. Some are expensive, while some can be cheaper than you thought.
In this article, I am going to compare different ways to get Television in Switzerland.
With or Without the Internet?
Most people in Switzerland get their Television plan directly included in their internet plan. It is very convenient, and it is generally cheaper. But this also means you are linked to your internet plan. Usually, if you want to change one, you will have to change the other.
You can also opt for two separate offers. So, we are also going to compare plans without the Internet. For instance, some people are using their mobile phone plan to get internet access through WiFI.
Maybe you do not need Television
Possibly, you do not even need a Television plan? When was the last time you used your TV? If you do not use it, it is time to cancel your TV subscription!
I canceled my Television subscriptions more than five years ago. And I never looked back at this decision. It is a great way to save money if you are not using it.
And even if you are using it a little, you may ask yourself whether there is not something better you can do with your time?
How do you use your TV?
Before you even compare different television plans, it is essential to know how you are using your TV.
If you are using your TV, you need to know how many channels you want. There is no point in having a hundred channels if you are only going to use 5 of them. It may sound stupid. But the bast majority of users use less than 10% of their channels. Unfortunately, most Television providers are not letting you choose precisely the channels you want.
Another thing you need to know is whether you need High Definition (HD) channels. First, if you do not have an HD television (unlikely), you do not need HD channels. But then, even with HD channels, it depends on what you watch. For most documentaries or the news, HD does not matter. For TV Shows and Movies or some nice documentaries, it could become interesting to get HD Channels. But again, getting HD channels that you do not watch is not worth it!
Based on your usage of your TV, you will be able to select the best Television plan for you!
Be careful of one-year offers
There is one thing that too many people get trapped with: Television plans with a cheap first year.
It may sound good, but it is often a trap. If one television is the cheapest the first, it may well become one of the most expensive ones in the second year.
For instance, when I was doing my research, Sunrise Home was always turning up the cheapest. The reason is that they are running an offer when the first year is almost 50% off! If you compare the price of the next year, it is one of the expensive plans!
If you want a plan for a single year (or even two), these offers may be excellent. But what if you want a plan for the next ten years? In these cases, you should ignore these offers. They are just trying to trap you. And often, these offers are binding for more than one year.
Some people think they will change every year. But the problem with that is that most people are lazy or will simply forget. And then, they will be locked for another year (or more) with a bad offer.
You should consider the long-term costs of something before buying it!
The need for speed?
Many people will tell you that higher internet speeds are better. That is true, but only to a certain extent. At some point, the extra speed will not bring you any significant advantage.
For instance, I am downloading tons of TV Shows and movies and playing online games, and I have never had an issue with my 50Mbpps connection. Most people will never need a connection faster than 100Mbps. After this, this is only marketing to sell you higher offers. And yet so many people upgrade their Internet connection as soon as they can get an extra 10Mbps.
If you can get a faster speed for the same price, then there is no issue. But do not pay more for speed that you will never use. And sometimes, it is entirely worth it to lower your speed to save some money!
You also need to keep in mind that not every home in Switzerland has access to the same speed. So you need to choose a plan that will be available in your home. Even if you are getting a 500Mbps plan, you may only get 50Mbps depending on where you live.
TV Plan with Internet
Let's start first with Television plans with included Internet. It is the most common plan for people in Switzerland.
In this kind of plan, you will get both the Internet and the TV at home with the same subscription.
10 Mbps Internet
Let's start with a minimum of 10 Mbps Internet. It is a relatively slow speed. If you just surf the net, it will be fine. But if you watch many movies, it will not be as good. And your experience with the TV may not be as good. But this is not as bad as many people would like you to believe.
So, let's find the cheapest offers for this scenario:
Teleboy Internet (20Mbps Download, 4Mbps Upload): 36CHF per month

250 SD channels
128 HD channels

iWay Internet Economy DSL (10Mbps, 10Mbps): 49CHF per month

120 SD channels
80 HD channels

M-Budget Combi Mini (50Mbps, 10Mbps): 49.80CHF per month

150 SD channels
80 HD channels
30 Hours Replay TV
Here, the winner is Teleboy internet. It is 13CHF per month less per month than the second and third offers. And it also the one with the highest number of channels.
But the M-Budget offer is quite good for a slightly higher price. The speed is better, and you get the Replay TV feature, which can be quite good at increasing the range of programs you have access to. But ask yourself if it is worth your money!
Now, I have never tried Teleboy Internet myself. And I do not know anyone who uses it. And looking at the reviews of Teleboy, it seems that most people are not satisfied. So, it may be interesting to try to find other users and get their opinion before you switch over to Teleboy.
If you are a Teleboy user, I would love to hear your review!
50 Mbps Internet
Most people will be more than happy with 50Mbps. Most people will never need more than that. It is the speed I have, and I am an avid consumer of the Internet: Videos, TV-Shows, and Movies! I never needed more!
So, let's find the cheapest offers for this scenario:
Teleboy Internet (50Mbps Download, 10Mbps Upload): 44CHF per month

250 SD channels
128 HD channels

M-Budget Combi Mini (50Mbps, 10Mbps): 49.80CHF per month

150 SD channels
80 HD channels
30 Hours Replay TV

Sunrise Home (50Mbps, 50Mbps): 55CHF per month

230 SD channels
110 HD channels
100 Hours Replay TV
Again, Teleboy Internet is the cheapest option! But this time, it is only 5.80CHF less expensive than the second offer.
If you want Replay TV, you will need to pay a little more either with M-Budget or Sunrise.
100 Mbps Internet
Let's see what it would cost to bump the speed to 100Mbps. I do not think people need that speed. But let's see what it would cost.
Teleboy Internet (100Mbps Download, 20Mbps Upload): 54CHF per month

250 SD channels
128 HD channels

M-Budget Combi Mini (50Mbps, 10Mbps): 59.80CHF per month

150 SD channels
80 HD channels
30 Hours Replay TV

init7 Copper7 (500Mbps, 500Mbps): 64.75CHF per month

215 SD channels
85 HD channels
7 Days Replay TV
We have once again Teleboy in the lead at 54CHF per month. It is still followed by M-Budget offering Replay TV for 5.80CHF more per month. And then, init7 provides a massive speed bump for only 5CHF more than M-Budget. The speed is probably not worth it, but the seven days Replay TV is a useful feature.
To go from 50 to 100Mbps, it will cost you at least 10 CHF per month. For me, this is not worth it to spend 120 CHF per year on some extra speed that I do not need. But you may think it is worth it for you.
Best TV Plan with Internet
Based on this comparison, I believe there are two good choices.
Go with Teleboy, the cheapest offer, and see for yourself it is worth it. You have to know that you will have to keep with them for 12 months, or at least pay for them.
Or, trust the bad reviews of Teleboy and go with M-Budget Combi Mini for a few more francs each month. I have only heard good things about them.
I would go with the M-Budget Combi Mini at 50Mbps per month. For 49.80 CHF per month, with the Internet and TV, this is a great offer!
TV Plan without Internet
Now, if you already have an internet plan, let's look at the options for getting a TV plan without the Internet.
In Switzerland, the primary Television providers that we saw in the previous section do not offer TV to non-customers. So, you have to use alternatives.
Zattoo for Channels
Zattoo is one of the leaders of Television offerings over the Internet. It started in 2006 already and has more than 20 million registered users. You can use Zattoo on many smart TV or directly on your XBOX, for instance. Or you could connect your laptop or computer to your Television.
Zattoo is available in three versions:
Zattoo Free (Free). You will get access to 250 channels, with 45 HD channels. You will only be able to use it for 30 hours a month on a Smart TV (unlimited on computers). You will get some ads on TV.
Zattoo Premium (10 CHF per month). You will get access to 151 HD channels and seven days live replay. And you will be able to use it unlimited access on Smart TV. You can use Zattoo on two devices simultaneously.
Zattoo Ultimate (20 CHF per month). You will get 42 extra Full HD channels. You can use Zattoo on four devices simultaneously.
I would not bear the ads, so I think Zattoo Premium is the best option here. At 10 CHF per month, this is an excellent deal for Television. On the other hand, I do not think that Zattoo Ultimate is worth it.
If you share your paid account, it will save you some money. You could get the Ultimate account for 5 CHF a month if you share it with three other persons.
If you have Salt internet, you can get Zattoo for only 6 CHF per month. This could be interesting if you already have Salt internet or are planning to change to Salt.
Wilmaa for Channels
Wilmaa is another alternative for Internet-based Television in Switzerland. For TVs, it is only available on Apple TV and Android TV. It is a bit disappointing. But you can also use it on your computer or laptops. And you can, of course, connect your computer to the TV.
Wilmaa is available in four versions:
Wilmaa Free (Free). You will get access to 260 channels, with 140 HD Channels. You will only get 30 hours a month on your smart TV. You ill see some ads on the TV.
Wilmaa Me (9.90 CHF per month). This account removes the ads. You will also get access to 7 days replay on top of the Free features.
Wilmaa Me Plus (12.90 CHF per month). You will get an extra 40 Full HD channels and unlimited time on your TV.
Wilmaa Friends and Family (17.90 CHF per month). You have the same features as Wilmaa Me Plus. But you can have four simultaneous users.
Once again, I think Wilmaa Me is necessary to get rid of the ads. However, it is disappointing that you have to pay for Wilmaa Me Plus to get unlimited time on TV. Moreover, the fact that they only work on a few Smart TVs (not Samsung!) is a significant disadvantage here.
You can also share your Wilmaa Friends and Family accounts if you want to save some extra money.
Netflix for Movies and TV Shows
If you only care about movies and TV shows, you may not need any TV channel. In this case, Netflix may be an excellent way for you to get access to many TV Shows and Movies. It is available on many devices.
Netflix is available on three different plans:
Basic (11.90 CHF per month). You get access to all the content without ads. But you do not get any HD content.
Standard (16.90 CHF per month). You get access to the HD content, and you can watch on two screens at once.
Premium (21.90 CHF per month). You get access to the Ultra HD content, and you can watch on four screens at once.
If you want a lot of movies and TV Shows, Netflix can be a great option. But you will probably have to pay for Netflix Standard to get HD quality. And keep in mind that Netflix does not have all TV Shows (no Game of Thrones!).
Typically, the sharing is only per household. But many people are sharing their accounts regardless. According to their terms of conditions, they can terminate your account if it is shared with people outside of the household. So, you may want to be careful if you choose to share yours.
Best TV Plan without Internet
If you want Television channels, I believe that the best way is to use the Zattoo Premium offer. You will get more than enough channels. And you will be able to use it on your Smart TV directly without limitations. At 10 CHF per month, this is a great and affordable offer.
If you only want movies and TV shows, then, Netflix may be an excellent service! You will have access to a vast catalog. Just make sure that your favorite shows are available on Netflix. It is not the case of all TV Shows. Also, it is a bit disappointing that the basic account does not have any HD support, though.
You can also opt for both if you think you need that. Many people are doing that. However, you need to ask yourself whether you need both. TV channels should offer you most of your favorite TV Shows. You will not be able to binge-watch the latest Television Show. But do you need to do that?
Consider combo options
Sometimes, there are some combined offers that can save you a lot of money.
For instance, if your phone plan is with Salt, you can save 10 CHF per month on your Salt Fiber plan. You can also get a SIM Router card for a very low price if you have another Salt SIM card. Swisscom and M-Budget also have some of the same offers.
Now, you still need to be careful about these offers. Sometimes, people use these offers as an excuse to never change. But there are often some separate offers that could be cheaper.
Internet: Sometimes cheaper is not better
For many people, their home internet is very important. I am one of them. I have several servers running all the time at home. And I rely on a good internet for my job and most of my hobbies. Therefore, for me, it is very important to always a good internet connection at home.
For this, I have been using Swisscom since I moved into my apartment. And I have never had any issues with it. I am using the 65 CHF per month plan with 50Mbps. I plan to continue on that plan. I could save about 15 CHF per month by changing and get TV on top of that. But I am not willing to take the risk. And I do not need a Television at home.
If you are not too worried about it, then you can probably save money by staying away from Swisscom. But if you really want something reliable, it may be very interesting to stay with them.
Comparators for Television subscriptions
Moneyland Comparators
Moneyland offers independent comparators for many services: telecom, mortgages, insurances!
Find exactly what you need with Moneyland!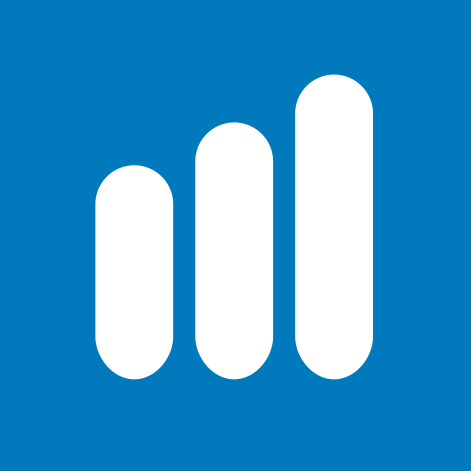 I did not find many comparators for Television subscriptions in Switzerland.
The only good one I have found is the Telecom comparator from moneyland. It is quite complete and can even do some searches based on your address. You can also select the options you want for your TV  subscription, such as Live Pause or Replay.
I used their comparator for my comparison and also tried to see if I could find cheaper alternatives. In the end, the results from their comparator are good.
Conclusion
As you can see, there are plenty of options for cheap Television subscriptions in Switzerland. Among these, I would go with M-Budget Combi Mini (50Mbps) that should fit most needs for the fair price of 49.80 CHF per month with access to the Internet already included.
If you want to save even more money, you could consider Teleboy Internet that would come ag 44 CHF per month. But the reviews on Teleboy are really bad. So, you may be taking a risk.
If you do not want to take a bundle, you can also consider alternatives. For instance, Zattoo will let you watch 250 channels for only 10 CHF per month. And with Netflix, you can watch plenty of movies and TV shows for 16.90 CHF per month.
So, if you are paying a large amount of money for your TV subscription, you may want to consider changing! If you can save 25 CHF per month, this is 300 CHF per year that you will save for the years to come.
Sometimes a good way to save some money is to lower your internet speed. If you do not need it, there is no reason to pay for it!
Now that you know how to save money on your Television bill, you can try to save money on your mobile phone bill.
What about you? Which television plan do you use?