We Got Married! Our Wedding in Switzerland
|
Updated:
|
(Disclosure: Some of the links below may be affiliate links)
We got married! Last Friday (18.05.2018) Mr and Mrs the Poor Swiss got married! It was a charming and straightforward official ceremony in our state. We invited our closest friends and family members to the ceremony. And then we did a simple party at our apartment. Find out about our wedding in Switzerland.
This post is mostly an occasion for me to share the good news ;) And some photos! I will also share information about how weddings in Switzerland. It is nothing extraordinary. But it could help some readers if they do not know how it works here.
Wedding in Switzerland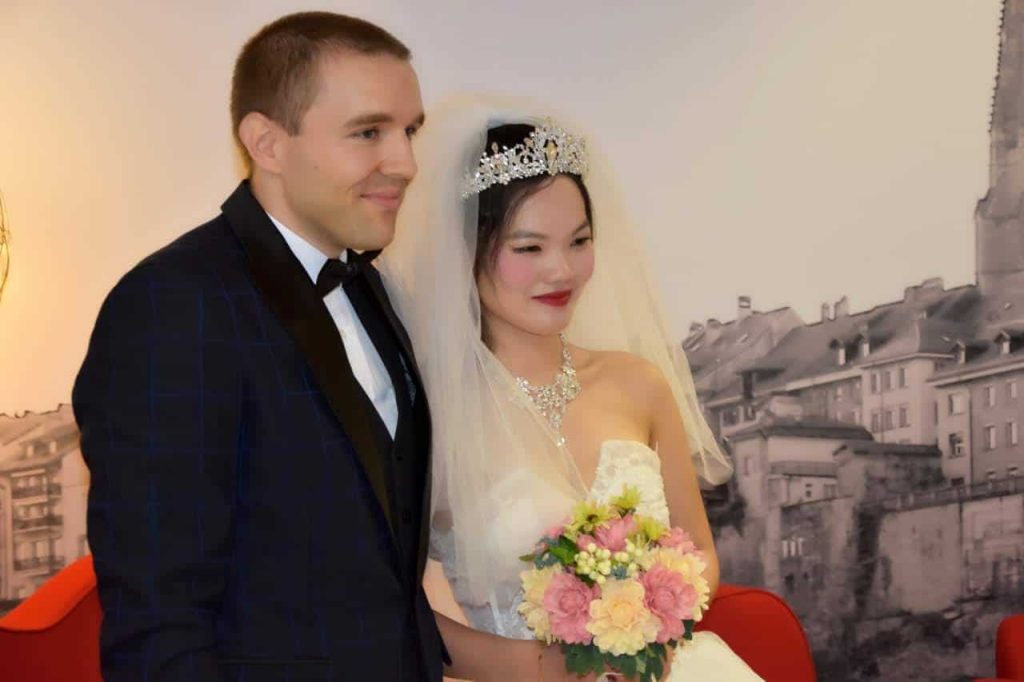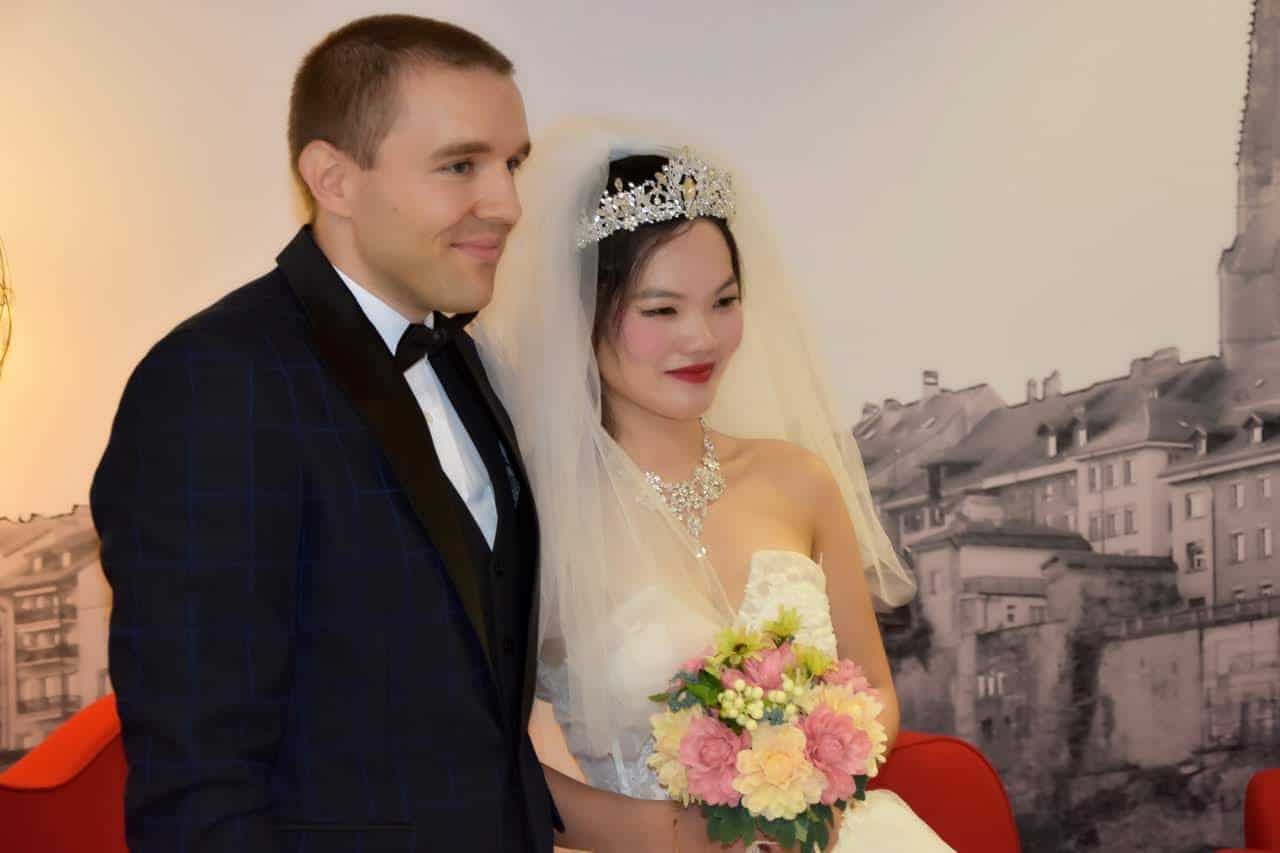 How does a wedding in Switzerland works? First, you need to get married in front of the law. This is a civil wedding. The civil wedding needs to take place at the civic center of your district. You need to fill a few forms in advance and reserve a date.
Contrary to some countries where anyone can officiate a wedding, only a civil officer can officiate it in Switzerland. You will then have a small civil ceremony. You can invite people to this ceremony, but the rooms are not very big. After the ceremony, you will receive your marriage certificate and your family certificate. A lot of people invite very few people (if any) to the civil ceremony. They then do a bigger party with the people they want to invite.
Of course, this will cost you some money. On average, you will have to pay between 300 CHF and 400 CHF to get officially married in Switzerland. If one of the spouses is not Swiss, you will have to pay more. Since my wife is Chinese, we paid around 550 CHF for the civil ceremony and certificates.
If you choose to, you can then marry at the church. Historically, every couple was also getting married at the church. Today, fewer and fewer weddings are religious.
Our Wedding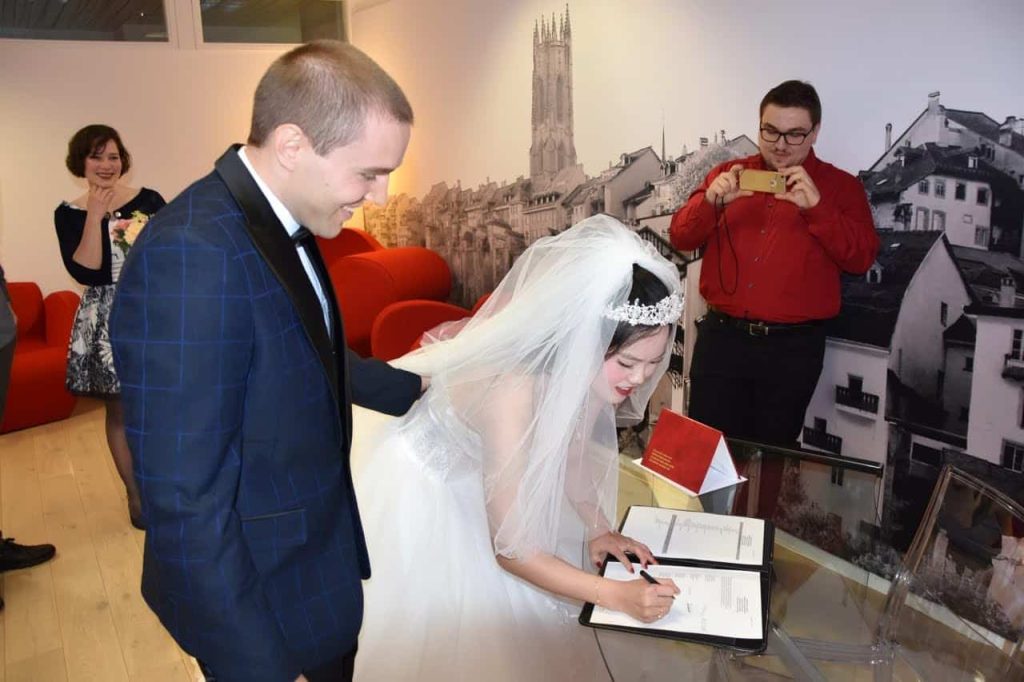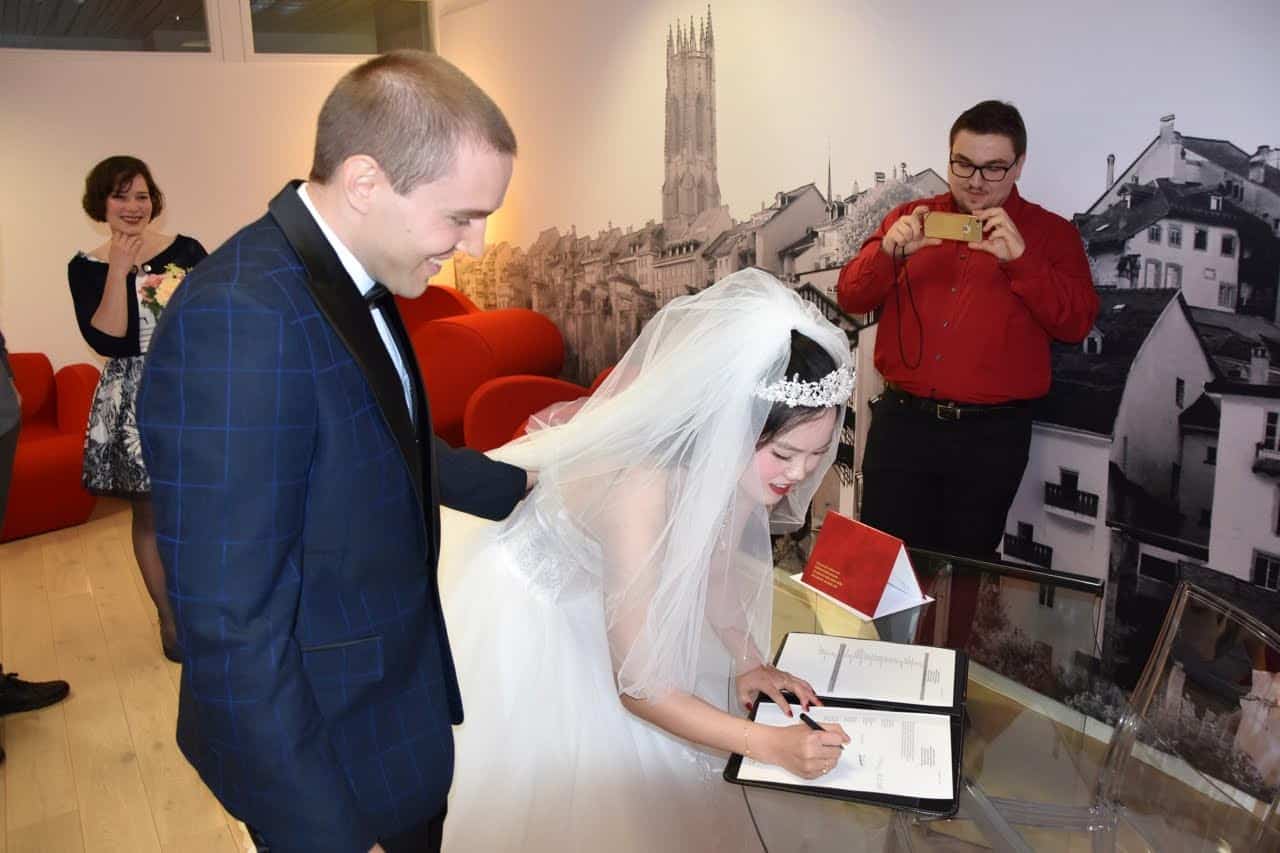 We got married at the civil office in Fribourg. Only my close family and our two witnesses were present for the ceremony. After the service, we invited them to a Chinese restaurant.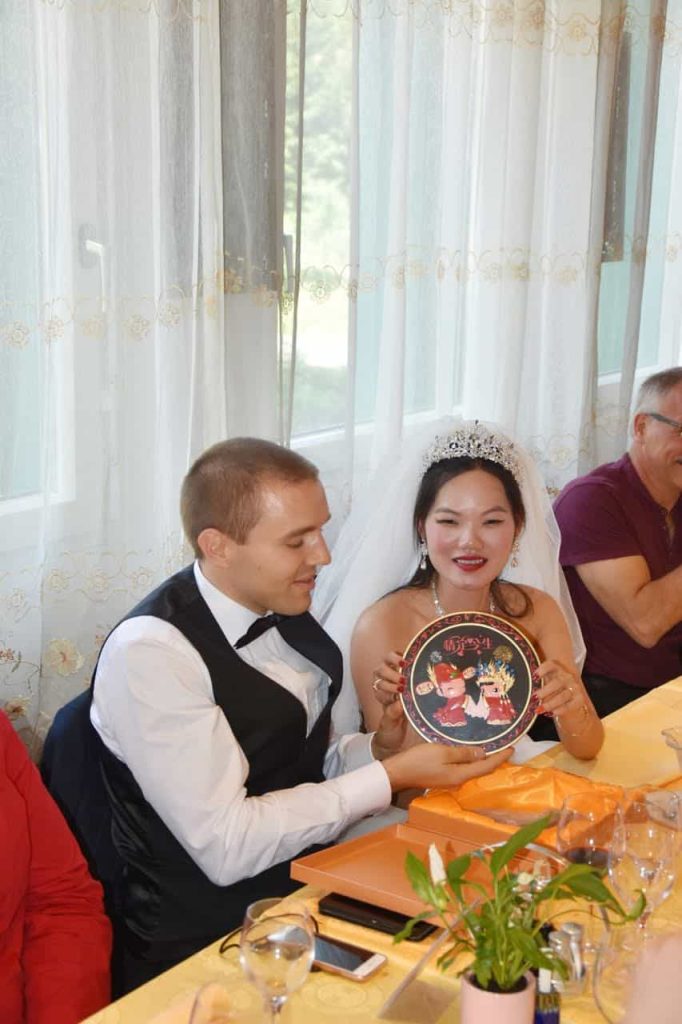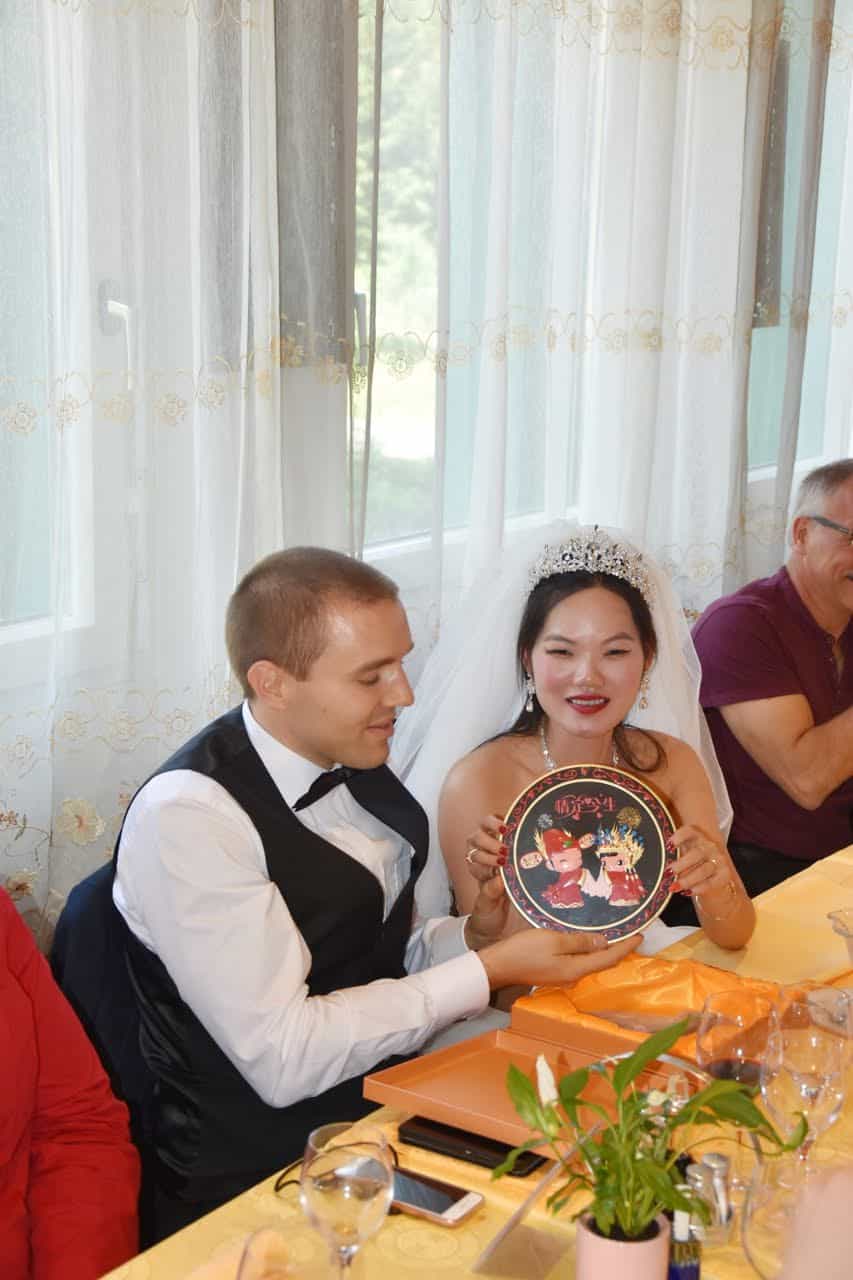 After this, people came to our apartment to continue the party. And my closest friends joined us there. We did it very simply with BBQ and salads for dinner. But it was a lot of fun :)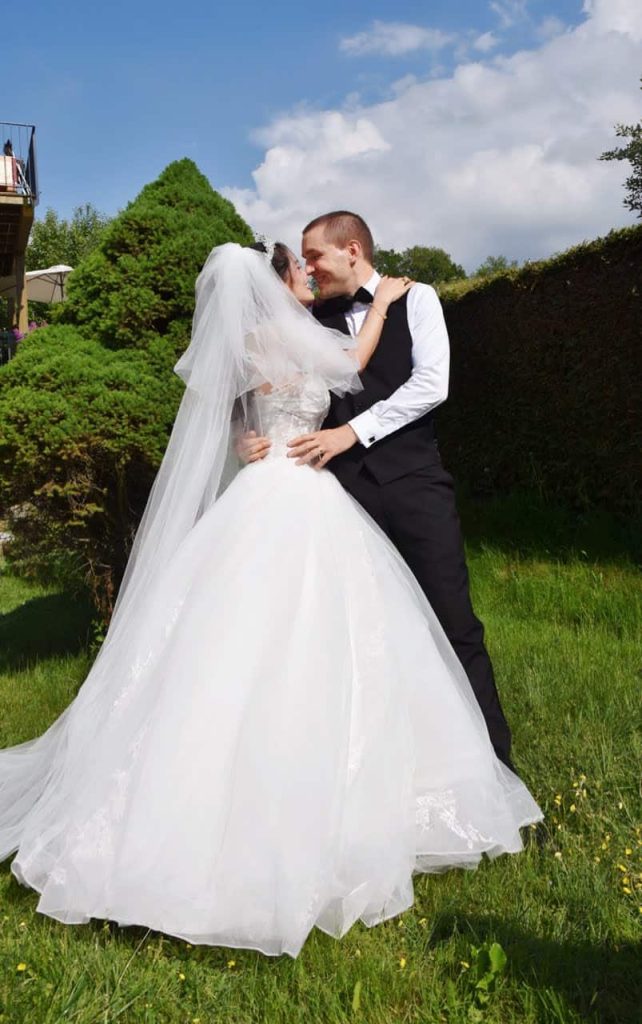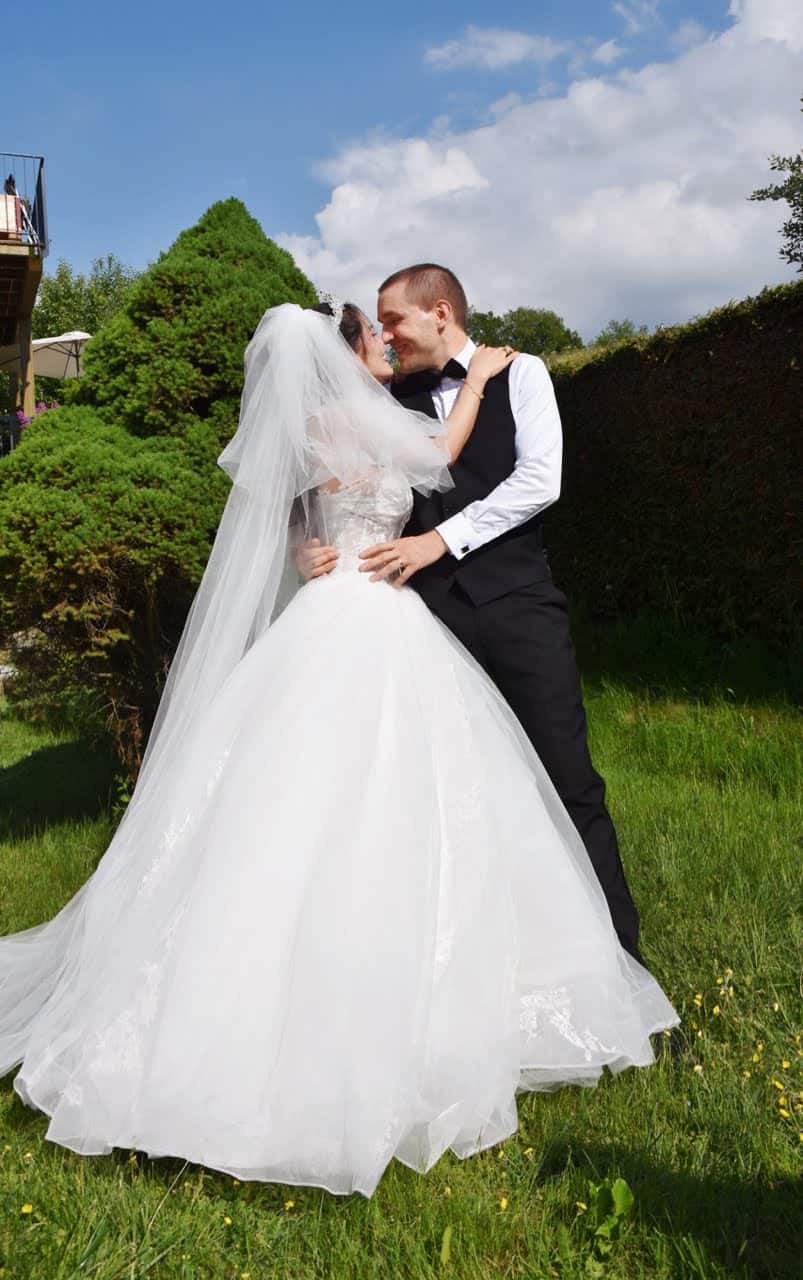 We did not have a lot of time because of the duration of my wife's visa. That is why we only invited a few people. We plan to do a second ceremony with more people. I will share more details about this on the blog later. We are still in the planning phase. We will not have a religious ceremony. It will be a simple ceremony. There should around 50 people to the second party. We may also do a small reception in China around the Chinese new year.
How much did our wedding cost?
So far, the costs of our party are relatively frugal. We paid around 550 CHF for the official registration. We were planning to pay the restaurant for everyone, but my parents were faster than me. Thanks a lot to them! We spent around 250 CHF for the food and drinks for the party at our place. So the day was not very expensive for us.
There are also other costs. Let's start with the wedding suit. I had my suit tailor-made in China. I paid around 400 CHF for two beautiful tailor-made suits. This would have cost me almost ten times more in Switzerland. I am very happy with the result. Mrs. The Poor Swiss' dress also came from China and was about 300 CHF. We are also delighted with the dress. Again, we would have paid much more had we bought it in Switzerland. We paid 418 CHF for the wedding rings. Overall, we managed to stay under an excellent budget so far.
We received a lot of gifts from my family, more than 4000 CHF. I was really not expecting that much. It is really lovely! We will use it for our honeymoon and for the second wedding reception. The month should have a reasonable savings rate, but expenses are definitely too high.
Conclusion
That is it for this post!
For once, it is a concise post. But I just wanted to share the good news. If you have more questions about our wedding or weddings in Switzerland, feel free to ask ;)
I will let you know with more information once we have done the second wedding reception with more people. And I will also be sure to let you know details about our honeymoon.
If you are interested in weddings in Switzerland, I have compiled a list of tips to save money on weddings.
How about you? How was your wedding?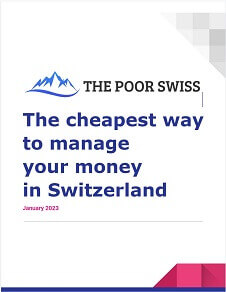 The best financial services for your money!
Download this e-book and optimize your finances and save money by using the best financial services available in Switzerland!
Download The FREE e-book