(Disclosure: Some of the links below may be affiliate links)
The second wave is now well established in Europe. Several countries are back in lockdown. And several states of Switzerland are now in lockdown as well. Some states are only in semi-lockdown, but new measures are taken daily. I would not be surprised if we went into a nation-wide lockdown very soon.
In this context, many people have less to do than usual. So, why not dedicate some of this extra time to improve your finances?
In this article, I want to talk about 7 things you can do in lockdown to improve your personal finances.
1. Change Health Insurance
Until the end of November, you can change your base health insurance. By now, you should have received your new premiums for 2021. If you got a big price increase, now is the time to change to cheaper health insurance!
Changing health insurance is something you can do while in lockdown!
In Switzerland, the base insurance is almost the same with each insurance. The main difference is that some insurance make you pay first while some reimburse you first. But if your personal finances are in order, it does not matter.
So, generally speaking, you should use the cheapest health insurance available to you. To find a cheaper insurance provider, you can use the priminfo comparator.
And you should also choose the model that is best suited to your needs. For instance, some insurance models prevent you from using some pharmacies. If you have to go far for a pharmacy, it may become complicated.
Finally, you also want to use the cheapest deductible for you. If you are spending more than 1700 CHF per year on average for medical fees, you should use a 300 CHF deductible. Otherwise, you should use a 2500 CHF deductible. So, the vast majority of people should use a 2500 CHF deductible.
To change insurance, you have to cancel it by the end of November. The cancellation letter should arrive at your current insurance on the last working day of the month. After that, it will be too late. And if you want to change the deductible or model, the delays are the same. During that same time, you will have to start the contract for the new insurance. This can be done online with most insurance. With some others, you will have to do it on the phone.
If you plan on changing your complementary insurance, it is probably too late for them. Most complementary have 3 or 6 months' notice. But you should consider doing it if you are not using your complementary insurance. Or make a note to do it next year before the delay.
Personally, both our base health insurance policies increased by more than 5% for 2021. So, I am going to change both of us to a cheaper insurer while in lockdown. I have not yet chosen, but it will probably be Assura.
If you want more information, I have an entire guide on health insurance.
2. Check your subscriptions
Most people in Switzerland are paying for phone, internet, and television subscriptions. Since you are paying these subscriptions monthly, a small reduction goes a long way. If you have not checked these subscriptions for a long-time, now could be a great time to switch to a cheaper subscription.
The problem with these subscriptions is that most people take one and never reconsider it. Many people pay way too much for an internet subscription that they took 10 years ago and never changed. You should reconsider these monthly subscriptions at least every few years.
For instance, in 2014, I was paying 50 CHF per month for my phone subscription. Last year, I was paying 20 CHF per month, and now I am down to less than 10 CHF per month.  And it is the same for my internet subscription. I was able to significantly reduce it over the years. And all this without reducing the quality of what I was paying for.
You may think that saving 10 CHF extra per month is not a big deal. But after 10 years, you already saved 1200 CHF! And this is not counting returns if you invest this money. So, several small improvements like this can make a huge difference in the long term!
So, I would encourage you to check all your monthly subscriptions while you are in lockdown. Try to look online if you find a better offer. And if you do, cancel the previous one and switch to the new one. You may even find subscriptions that you do not even need.
3. Start tracking your expenses
Budget Template
Having a budget is not that important, but tracking your expenses is very important to realize how much you are spending each month.
If you are in lockdown, you will have time to start your expenses. You can do this retroactively if you are paying mostly by credit cards. With that, you will see exactly how much you are spending going forward.
Having all your expenses in front of you is the best way to understand where your money is going. When people do not track their expenses, they do not realize how much they are spending. And they especially do not realize how much they could save.
If you are already tracking your expenses, I recommend you spend some time looking at them and looking for potential savings. Unless your budget is really well optimized, you can likely save on some of these expenses.
Starting to track your expenses can make a huge difference in the long-term. But after the lockdown, you should not quit the habit! Continue tracking the expenses and improve them over time.
Tracking expenses is one of the important habits of successful people.
4. Open a free bank account
If you are still paying for a bank account, now would be a good time to open a free bank account online.
Several digital bank accounts are entirely free. And since they are digital, you can open them from home while in lockdown.
Best Digital Bank
Neon
Pros:
Pay abroad for free

Everything from your phone
Neon is an excellent digital bank account. It is fully free and is great for paying abroad (or online) with no currency exchange fees.
If you do not yet have a free digital bank account, now is a great time to open one! Creating an account is the first step. Next, you will have to inform people about the new account. And you will have to pay your bills from the new account. But at least you now have time to get familiar with your new bank during the lockdown.
There are also some free traditional bank accounts under some conditions. For instance, Migros Bank offers a free bank account if you have more than 7500 CHF in your account.
So, if you have some free time during the lockdown, open a free digital bank account and save money on fees. For more details, I have a guide on how to change bank account.
5. Start investing
If you are not investing yet, now is a great time to start investing.
You can easily start investing online while in lockdown. There is generally no paperwork. And you can start investing with only a little money these days. Do not believe that you need a large amount of money to start investing. This is a big stock market myth.
There are several ways to invest money. Some are more complicated than others, but none is impossible. Everybody can learn to invest in the stock market!
You can invest your money directly yourself. For instance, I am using Interactive Brokers (the best broker for Swiss Investors). I can send money directly from my bank account and invest it from their online platform. And then, I invest directly into an ETF.
You can also do the same using your bank as a broker. But in that case, your choice of investments will likely be more limited. And the fees will be atrociously expensive. That is why I recommend using Interactive Brokers or DEGIRO.
Another way to start investing is to use a Robo-Advisor. With this, you will pay significantly more fees. But the advantage is that everything is automated for you. It means that the barrier of entry is much lower than starting to invest yourself. For instance, you could use Selma and start investing right now.
Now, even though it takes a little more time and is a little more complicated, I still recommend investing by yourself. You will save a lot of money, and it is not that complicated. But in the end, it is always up to you to decide. It is much better to invest with a Robo-Advisor than to not invest!
For more information, read my guide on how to start investing in the stock market. Being in a lockdown is a good time to learn more about the stock market and investments.
6. Check if you are eligible for a rent reduction
In Switzerland, rent prices are indexed on a global reference index rate. When this rate goes down, so should your rent.
The problem with this system is that you have to ask for your rent to go down. You are entitled by law to get a reduction of rent, but do not expect your owners to tell you about this! Now that you have some time on your hand because of the lockdown, you can take the time to check if you are entitled to a reduction or not.
You can check the reference rate on the official Swiss administration website. The rate is currently at 1.25% (as of 05.11.2020), and it is at this rate since March 2020.
You can look into your lease and see the reference interest rate when the rent price was set. If the rate does not figure on the lease, you can ask your building managers or owner what the rate is. Or you can infer it from the start date of the lease if you have never asked for a reduction of price.
Many people could get several percent off their rent price with this system. But many people do not take the time or are afraid to do it. But this is the law in place. If you do not get your reduction, you can take it to the ASLOCA and enter mediation. Your owner cannot throw you out because you ask for a reduction of rent.
I have already done this twice in the past. The first time, I got a 50 CHF reduction per month in rent price! And the second time, I got 20 CHF per month! Today, I am paying 70 CHF less per month than several years ago. This is 840 CHF per year!
If you have never asked for such a reduction, the chances are that you are entitled to a large reduction in rent! There is no reason not to do that!
And this is something that you can do in lockdown. You have to send a registered letter (letter asking for signature) and ask for a reduction in your lease delays.
7. Learn to cook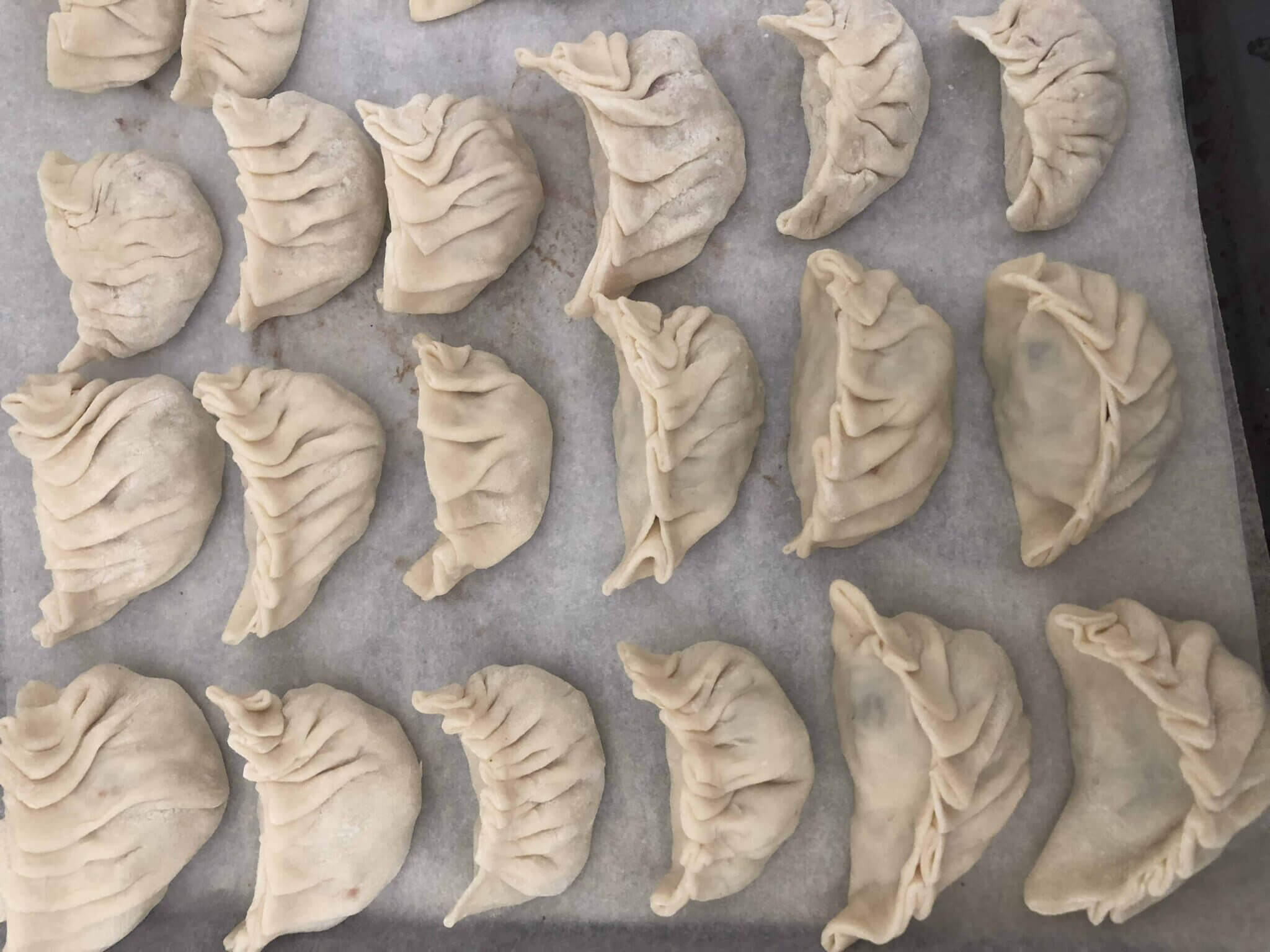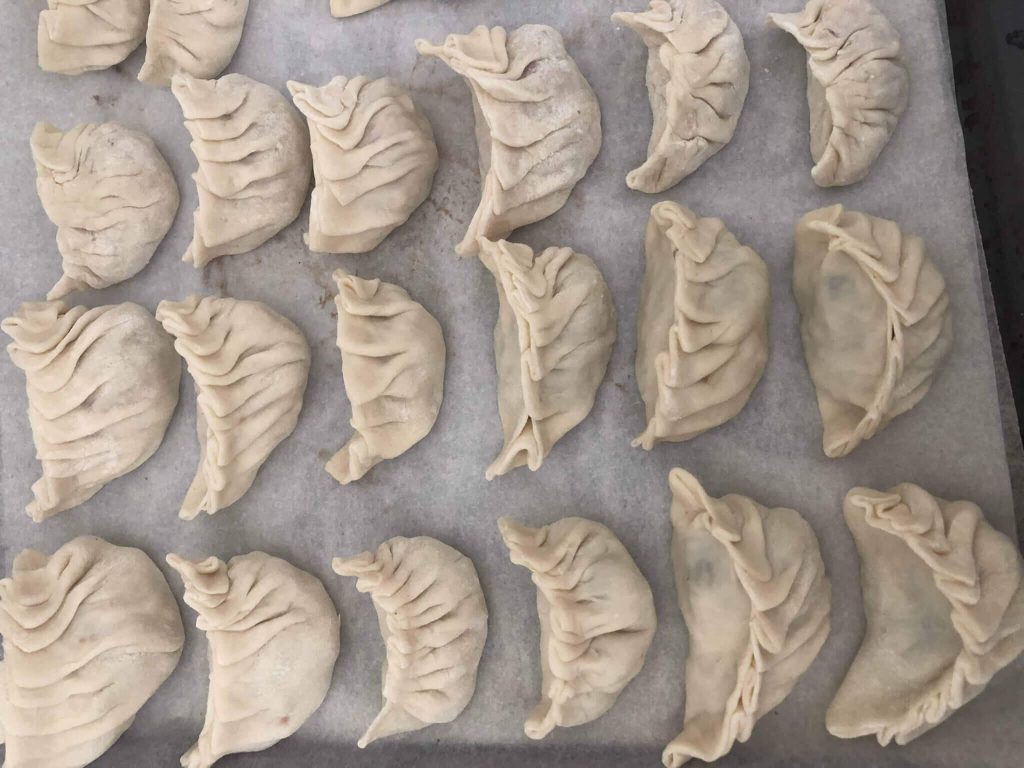 Now that most restaurants are closed because of the lockdown, you could take the time to learn to cook if you are not yet cooking at home!
You can learn to cook with videos online. There are millions of videos that will help you go through awesome recipes.
And cooking at home can save you a lot of money in Switzerland in the long-term. And you can cook good dishes without too much effort. Cooking yourself is really not that complicated. For instance, many great Chinese dishes take less than 30 minutes to do and are absolutely delicious. And many dishes take even less time than that!
If you can always cook yourself, you can save money by not going to the restaurant. And you can also eat healthier by not eating processed foods! Personally, we seldom buy processed foods (except for the occasional Sunday pizza!).
And we are spending very little money on our grocery budget as well. Since you still need to do your groceries, now could be a great time to reduce your food budget. For instance, if you always shopped at Manor or Coop, try to shop at Lidl or Aldi and save a lot of money!
Since restaurants are closed during the lockdown, now is a great time to start to cook yourself!
Conclusion
While in lockdown, we have more time on our hands. A lot of people will fill the time by spending more time watching TV. But I think this is a good opportunity to use that time to improve your finances.
I hope these seven items have given you some ideas to improve your personal finances while you are in lockdown. There are many more things for the long-term you can do with the extra time:
Start to learn a new language online.
Start an online business.
Take online courses related to your career or hobby.
Review all your insurance policies.
Scan all your documents and become paperless.
Sort through your things and sell or get rid of some things.
Set yourself some strong financial goals
Make a bad thing become a better thing! And remember to stay at home as much as you can to reduce the spread of this damn virus!
What are you doing to improve your finances during this lockdown?