Compute the success of various withdrawal rates with different portfolios.
How does this work?
The FIRE calculator is calculating the success rate of a withdrawal rate for a given situation. The calculator will try a retirement simulation starting at every possible month in the given period between the start and end year. Here is what happens during the simulation:
You start with a certain amount of money.
Your portfolio value is adapted based on the returns each month.
Money is withdrawn each month from your portfolio.
The withdrawal is based on the withdrawal rate and the initial portfolio.
Your withdrawal is adjusted for inflation every month.
The portfolio is not rebalanced.
For instance, if you simulate between 1950 and 2000 with 20 years of retirement, the calculator will try to a retirement simulation starting from every month between 1950 and 1980.
The data being used is the same data as the data from the Trinity Study. I am using U.S. Stocks and Bonds.
How to increase my retirement chances?
There are several ways you can increase your chance of success in retirement.
First, you can choose a better portfolio for your case. Ideally, you want a large allocation to stocks if your risk tolerance permits it. This will allow your portfolio to grow more. Then, you want broad index funds with very low fees.
Another way is to choose a better withdrawal rate. Simply said, a lower withdrawal rate will increase your chances of success. This means lower returns will not hurt your portfolio too much.
Using this FIRE calculator
First, choose how much money you have in your portfolio (the initial value). And, choose the period you want to consider for simulation by choosing the start and end year.
Then, choose how many years you want to simulate retirement. And choose how much of your initial portfolio you want to withdraw each year (your withdrawal rate).
Finally, choose your investment portfolio. Once you are done, click Simulate. After a short moment, the result should be presented to you.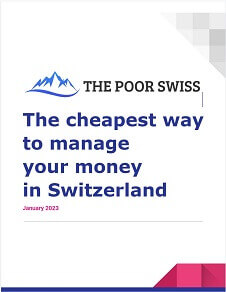 The best financial services for your money!
Download this e-book and optimize your finances and save money by using the best financial services available in Switzerland!
Download The FREE e-book