In my review of Degiro, I mentioned that something I really didn't like was that it was not possible to see the total result of the position in the mobile application. Only the daily result.
I just found out it was in fact possible to see this information on the mobile application. It is just not really intuitive. But once you know it, it's really easy to use. Since it was not easy for me to find it, I'm going to post my findings for all of you!
Once you are in the portfolio view on the application: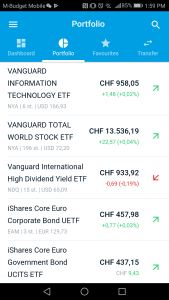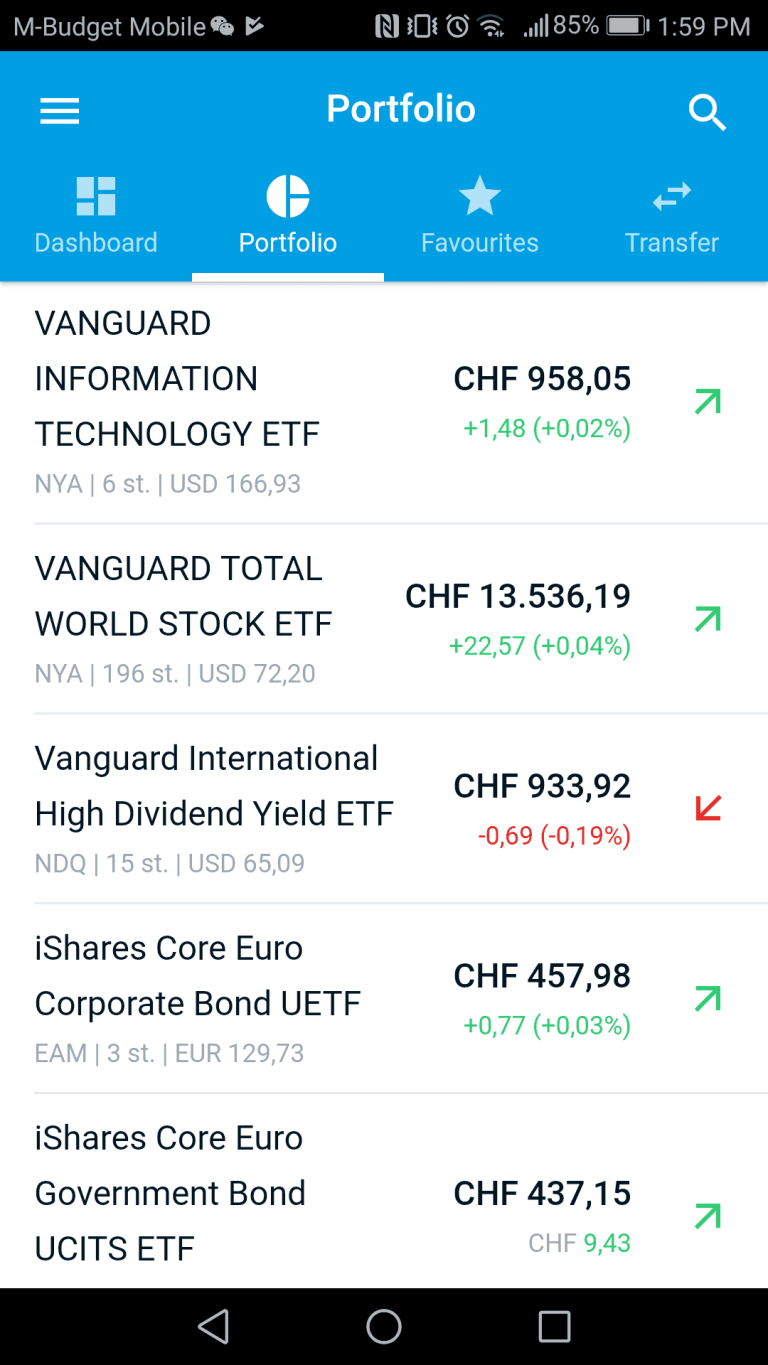 You can see the daily results of all the positions. If you press on a daily result, it then shows the total results of this position. For instance, after pressing on Vanguard Total World and Vanguard International High Dividend Yield, I can see their two total results: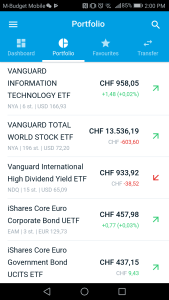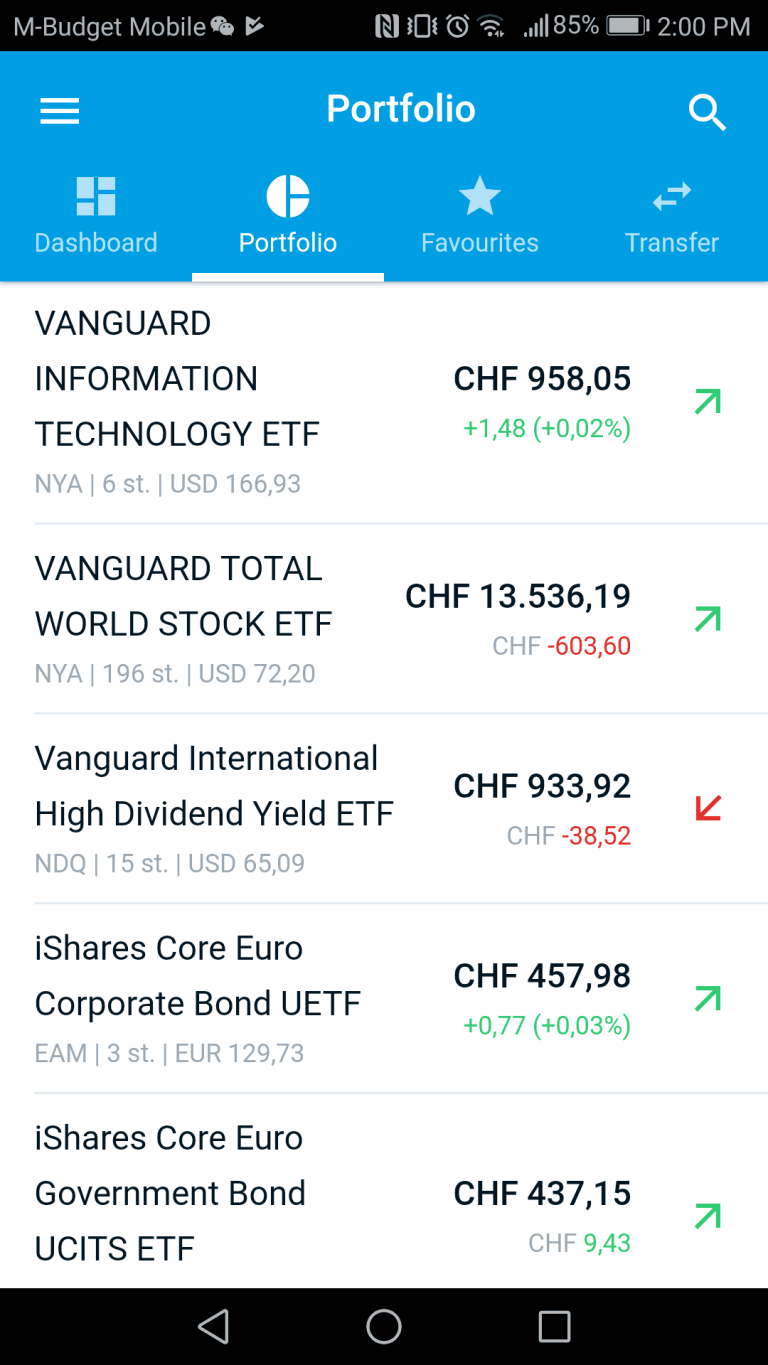 This is really useful information and this is something that was missing for me. I'm really glad I discovered this feature. It makes my life easier since I don't have to use the web application so much. I just wish it was a bit more obvious. But maybe it was obvious to most people 😉
I hope this tip can help some of you!