(Disclosure: Some of the links below may be affiliate links)
It has now been over one year that I have started blogging. I have already talked about why I am blogging. Now I want to talk about how I am blogging. I am going to cover most of the things I do when I blog. I am not going to cover things I do that are not related to blog posts. But I am going to go through everything I do while writing new blog posts.
From writing new blog posts to finding images for them and share them on social networks, I am going to try to cover all the aspects of blogging. You will see that even for a small blog like mine, it is a considerate amount of work to write blog posts.
I am hoping that this will be interesting for people interested in blogging and beginner bloggers like me. Do not forget that this blog is still quite young and I should be considered a beginner!
Writing blog posts
Let's start with the main part, writing blog posts. Most of the time, I am writing a post in one go. Some posts take me a few hours, while other posts take me around one hour or even less for very short posts. I think I write fast. But I never compared to other bloggers. So I may be an average writer in terms of speed.
When I have time to only write some part of the posts, I start a draft and start writing the posts. I will then continue writing the draft later. Generally, I write the post directly in WordPress if I have access to the internet. If I write while I do not have any WiFi, I write directly on my laptop notes application. This is often what I do when we are going on vacation and I write on the way. Once I get internet, I copy back the new post as a draft into WordPress. And sometimes I just have an idea for some future posts, so I write that part and leave the posts to be completed later.
Although this was not the case at the beginning of the blog, I am now trying to write longer posts. I am also more careful about the quality of my blog posts than before. I have realized that some of my blog posts at the beginning of the blog were not that good. That is not to say that my new posts are great, they just are better than before ;) I hope my readers are seeing the difference in quality.
Proofread
After I have finished writing the first version of my blog, I start to check it to improve it. I am doing several things at this point. Normally, I read it once again. With this, I am often finding things that do not make sense. It is also the occasion to find things that are missing from the article. And of course, I find many errors already.
Once I think that the content is good enough for the post, I try to proofread the post in more details. For this, I read it once again. And I use the proofread system from Jetpack as well the Proofread system from my internet browser. With this, I am able to catch a few more mistakes. I have a tendency to over complicate my phrases. So I am also using the Yoast SEO Readability comments to make sure it is not too bad. They give you some metrics on complicated your text is. I am trying to simplify it if it is too high.
Images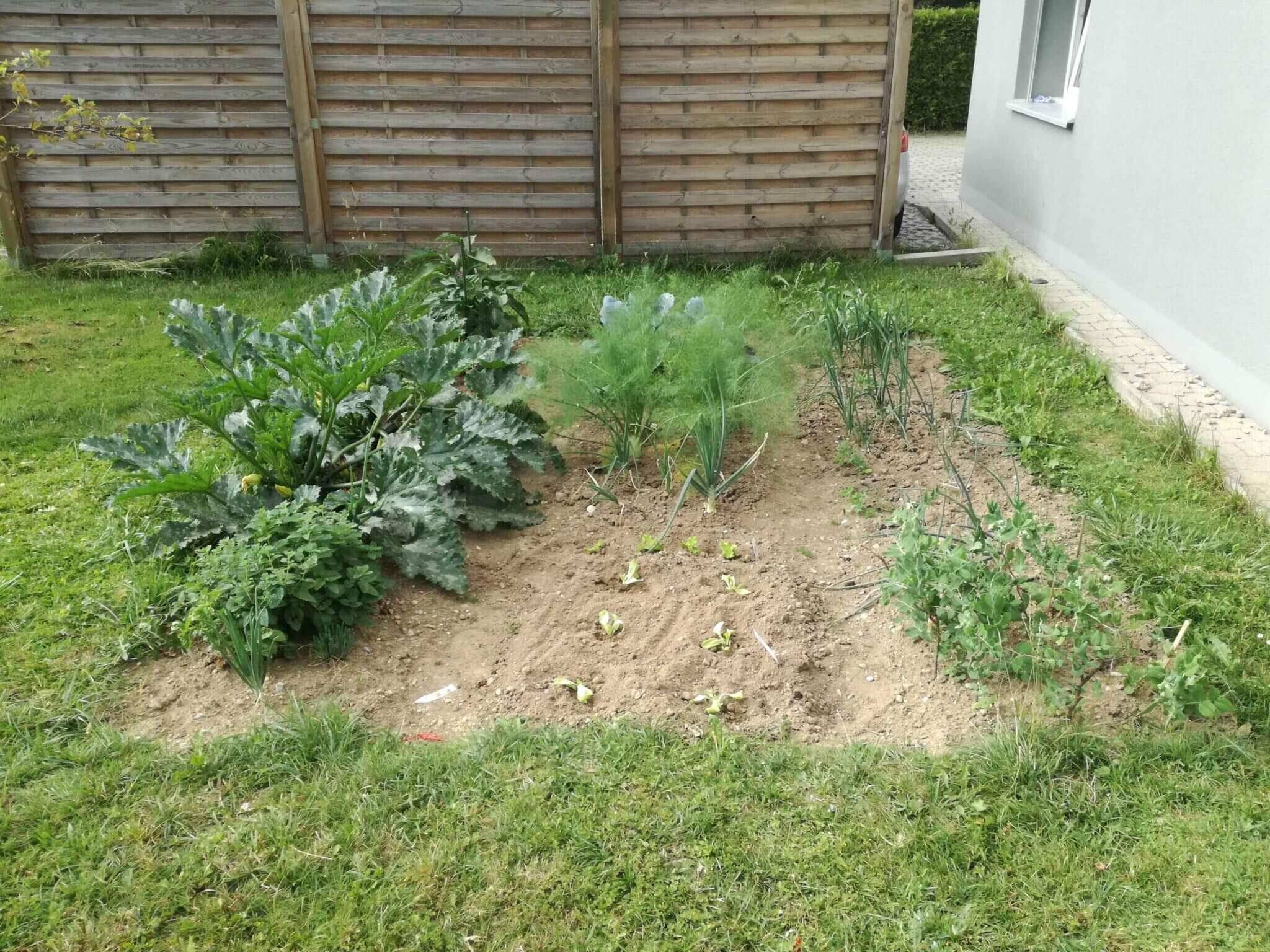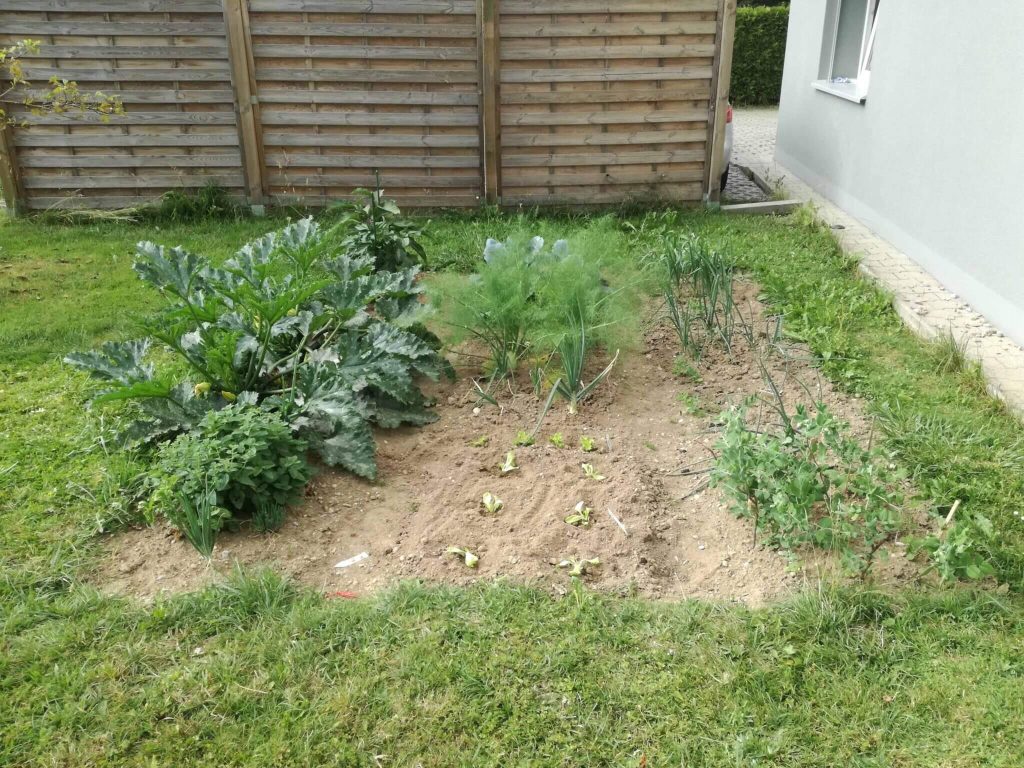 As much as possible, I am trying to add images to my posts. Even totally unrelated like the one above this text! And I am trying first to use my own images. I am also using images from Mrs. The Poor Swiss who is better than me at taking pictures. I think posts look better with personal images. Even when they are not perfect :)
When I need images than I do not have, I am checking several websites to get free images. Sometimes I am not capable to take some good images of some subjects. It is important to be careful about downloading images. You should only use images that you have the right to distribute. Otherwise, you may run into trouble in the future.
I am using several services to get great images for my blog. There are many websites where you can find free images. But these two always had enough images for me.
My schedule
I am trying to blog three times a week. In general, I post a new blog post on Monday, Wednesday and Friday. This is a schedule that works well for me now. I like to have a schedule since it helps me to know where I stand with the blog. However, I did not optimize my schedule for more readership. I just picked the schedule that made the more sense to me. Maybe I will revisit the schedule later.
Generally, I try to have a few posts written in advance. I always try to have at least one blog post in advance. That allows me some liberty. The maximum I had was seven posts scheduled in advance. But that was quite exceptional for me. Generally, I have one week worth of posts written in advance. This is very good so I can keep my schedule when I have vacations or special events occurring. This can also help since I sometimes have a few days when I do not want to blog. And these times are often followed by a blogging spree :)
When I have a good number of posts scheduled in the queue, I try to vary a bit the subjects. I am trying to not post two investing posts together. Moreover, if I feel like I have a good queue of posts, I try to focus on improving the blog. That is what I did when I had seven posts written in advance.
I have a long TODO list of things I want to do to make the blog better or faster. But my priority is on content for now. I believe that one should first focus on good content before doing lots of tricks to improve the audience. But that is only what I think and it may not be very good since a lot of other blogs are doing much better than me :P
Blog post ideas
I keep a list of blog post ideas at all time. At this time, the list has more than 20 posts on it. When I have a new idea for a blog post, I simply add it to the list. When I do not know what to write directly, I browse through my list of ideas and I pick one or several. Some ideas may well never be written. But they are on the list if at some point I feel like writing it. I am keeping that list in Google Keep so that I can get access to it from anywhere. And sometimes when I read this list, it gives me ideas for related blog posts.
I am reading posts from many other blogs from the same niche. This is a good way to keep up to date with all the news in your niche. When I read something that I would like to write about I also add it to the list. I do not copy other posts of course, but I am getting inspired by the idea of the blog post. Sometimes I also get ideas from discussions with friend or colleagues about money. There are ideas everywhere if you are open to it :)
So far, I never ran out of ideas for blog posts. But this may well change in the future. We will see how that goes!
Research my posts
For a lot of the posts that I wrote, I did not know most of the subject before. For this, I am doing a lot of research for a lot of my posts. Of course, some posts do not need a lot of research. But some posts need that I compare several things and analyze their differences. And I have to read official documentation to make sure that I do not do mistakes in my post.
As I said in the reasons why I blog, I am learning a lot from this blog. There is a lot of things that I did not know about before I started blogging about them. Now, I have learned about them and I can share them with my readers. This is a good part of a blog!
Social Media
Writing a blog post is not enough, it is necessary to get the word out to have some readers read it. Each post that is published is going to my email subscriber list. And also to several of my social media accounts. For now, I have a very small subscriber list. I think I will need to work on that in the future. Mailing lists are a powerful thing even in today's world.
I know I am pretty bad at social media advertising for this blog. I really need to improve on this in the future. For now, my main social media for this blog is Twitter. I am posting each of my blog posts to Twitter directly. I do not get a lot of traffic from Twitter. But this is a social platform I actually like. I also follow several blogs on Twitter and I have some nice interactions on this platform.
I am also posting each blog post on Facebook. However, I am having a hard time with this platform. I really dislike Facebook. I think it is a really bad social media platform. Not liking it does not really motivate me to do anything special on it. I am just posting every post on it. I do not really plan to do anything else in the future either. It is just too painful to manage a Facebook page.
The other social media platform I am using is Pinterest. Even though it seems to work for many people, it does not work very well for me. I started using Tailwind to post my blog posts on Pinterest. I had very little additional views from Pinterest. It was not difficult to manage with Tailwind.
Unfortunately, Tailwind is expensive, about 10$ per month. Since I am not making any money on this blog, I am not comfortable in investing so much. On the other hand, manual pinning on Pinterest is a huge pain.
Therefore, I kind of stopped using Pinterest for now. I plan to start to use it again soon. I just do not know exactly how and when.
Update old posts
Once you published a blog post, you should not consider it as done. There are many things you should still do with existing blog posts. In most of the case, the biggest work is already done, but it is not finished. If you feel like an old blog post is not of satisfying quality anymore, you should not hesitate to update it. Even though it has been posted, it is still indexed and still on your blog. You should not let your old blog posts rot. Whenever I check an old blog post and I do not like its quality, I try to improve it.
Sometimes, you have to update a blog post because something is changing. If you mentioned something that is no longer true, you should at least update the post to make a mention that this no longer holds true. Another example is when a reader posts a comment that gives you ideas for improvements of the blog post
Or the user points out to an error in your post. This will happen eventually. In that case, you should update the blog post to improve it. You can also post it again on social media. And do not forget to thank your readers! You should always welcome the readers that point out mistakes in your posts. This is a very good way to make it better.
There is something else you can do about your old posts. You can improve them and republish them again. That means you will be bringing them back to the top of the pile. You can even publish them back as new blog posts. Do not forget to redirect the old blog post in that case. If you really feel that you have made enough changes to it, you should not hesitate to do this. I have not made this yet on this blog. But I have a few ideas on things to add to some blog posts that would lead them to be republished. I do not yet know when this will come through.
Conclusion
As you can see, even for a small blog like The Poor Swiss, it can take a lot of time to write new posts. And also keep care of earlier posts. For each new post, I am going through an entire process. I am pretty sure that my process is not the best. Also, I am only a beginner in blogging and this is only a hobby, not my main job.
I am really trying to get better at blogging, so please, let me know if you have any suggestion on how to improve my blog!
If you are a blogger, I would be interested in you are writing! And if you are a reader, I would be interested in anything you have to say about my blog!